Apply here →
AMP est une PME, située à côté du circuit de Francorchamps et active dans le secteur du sport automobile. La société fait partie du groupe WRT. AMP n'est pas seulement un atelier de soudure mais aussi un bureau d'études pour la conception de pièces, châssis, etc...
Vous êtes à la recherche d'un nouveau défi ? Vous aimez le travail de précision et sur mesure ? Vous êtes créatif, orienté résultat et méticuleux ?
Pour renforcer l'équipe, nous sommes à la recherche d'un :
Vous serez en charge de :
Couper et poser de nouveaux éléments de carrosserie acier ou composite.
Préparation de la tôlerie avant la mise en peinture.
Débosseler, planer et former de la tôle.
Ajuster des éléments de carrosserie.
Soudage MIG/TIG sur tôlerie fine.
Profil :
Passionné de sport moteur est un plus.
Vous êtes précis, sérieux, flexible et motivé.
Etudes :
Enseignement secondaire supérieur en carrosserie
Ou 5 ans d'expérience
Langue :
Offre :
Nous offrons un contrat à durée indéterminée dans une ambiance décontractée et familiale. Intéressé ?
Envoyez votre CV et lettre de motivation à l'adresse mail :
Mlle Ahmed Safrane - safrane.ahmed@w-racingteam.com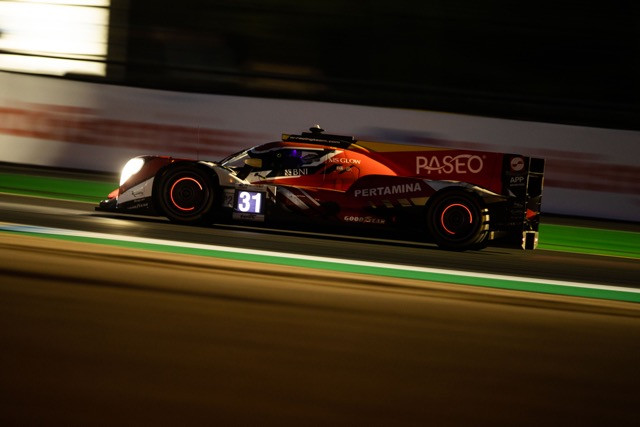 WRT IS HIRING A ELECTRICAL TECHNICIAN FOR ITS LMP DEPARTMENT!
Are you looking for a new challenge, within a fast-paced, ultra-successful team? Then this opportunity could be perfect for you!

The purpose of this role is to deliver bespoke electrical system support our current and future motorsport projects. Take responsibility for the service, maintenance and follow-up of the electrical and electronic components, loom and assemblies using milspec wiring, motorsport and OEM connectors, heat shrink moulded parts and electronic test equipment during factory, test, race, and other related / associated events. The role will foresee activities in the workshop and abroad.
At the factory you will support the team in the day-to-day maintenance of the electrical/hybrid system, as well as the build up of race cars concerning the electrical aspect.
LMP ELECTRICAL TECHNICIAN MAIN RESPONSIBILITIES
Prepare and build sensors, actuators and wiring looms
Support test and race activities as required (FIA World Endurance Championship Season)
Inspect and service electric components and ensure documentation and reporting (repairs)/mounting procedure
Layout and pinout of electrical car parts, such as actuators and looms
Create and support design drawings for electrical parts
Calibrate sensors and actuators, and perform tests on in-house test benches
Tracking and maintenance of all electrical and electronic hardware
Responsible for the storage of high voltage equipment and handling of them
REQUIRED SKILLS
Minimum of high school diploma within the field of electrical expertise
Minimum 1 to 3 years of relevant work experience in the Motorsport sector preferably F1, LMH, LMDh, FE
Familiarity with the use of various wiring tools, meters, testers, milspec, Deutsch, souriau, Raychem and lemo
Knowledge of MS office (word, excel, one note, outlook)
Knowledge of motorsport electrical standards and preferably high voltage usage (Level 2 or 3 a plus)
The ability to consistently work at the highest standards with an exceptional attitude towards attention to detail
Can work under pressure meeting tight deadlines without compromising quality and with a minimal guidance
Can do attitude
Good communication skills, enthusiasm, and the ability to learn and adapt quickly are prerequisite for the role
The ability to work well as part of a team, is an essential skill
Fluency in English both written and spoken, any other language would be preferred
Travel 30-40%
To apply, send your CV and covering letter to ressourceshumaines@w-racingteam.com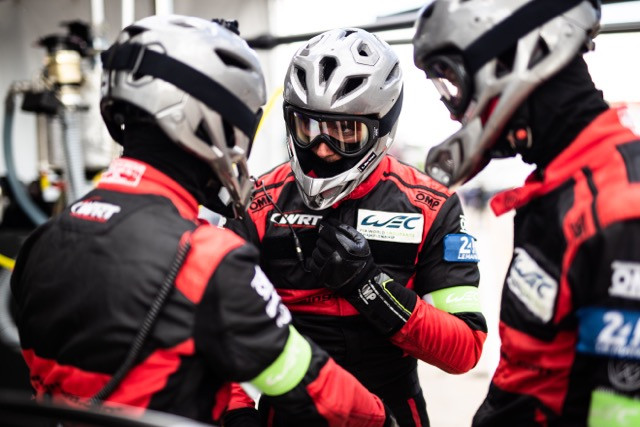 WRT IS HIRING A CAR CHIEF FOR ITS BRAND NEW LMDh DEPARTMENT!
Purpose of the Role

The purpose of this role is to be directly responsible for the preparation and build of race cars, as well as the daily coordination of a team of mechanics. The role will foresee activities in the workshop and abroad.
At the factory you will be the main contact regarding the car build up and show great communication skills towards your colleague mechanics, engineers and supporting departments.
CHIEF MECHANIC KEY RESPONSIBILITIES

Ensure the correct build up of a race car, including the lead over a team of three mechanics
Be involved in the daily, weekly and monthly planning for build schedules

Requires high level of communication about the daily plans towards your team of mechanics and provide them a weekly plan

Rule book understanding of areas that pertain technical specifications
Support test and race activities as required
Maintain a professional and clean appearance of the race cars and equipment at all times

Similar approach for keeping the work area clean and organised, and encourage others to do so

Keep tracking of a high number of parts and provide feedback to the spare parts coordinator
Acting as a mentor to less experienced team members, to ensure quality control while promoting a positive learning environment
Prepare job lists post and pre-event
Being a professional representative for the team and its sponsors on and off-track

Sharing a positive attitude inside the team and show respect
REQUIRED SKILLS
Minimum three years of relevant work experience as a chief mechanic in the Motorsport sector, preferably F1, LMP2, LMH, LMDh, FE, DTM
Knowledge of MS office (word, excel, one note, outlook)
Knowledge about HHDM is a plus
Ability to be part of the pit stop crew, either gunner or wheeler
Knowledge of motorsport electrical standards and preferably high voltage usage (Level 2 or 3 a plus)
The ability to consistently work at the highest standards with an exceptional attitude towards attention to detail
Can work under pressure, meeting tight deadlines without compromising quality and with minimal guidance
Can do attitude
Good communication skills, enthusiasm, and the ability to learn and adapt quickly are prerequisite for the role
The ability to work well as part of a team is an essential skill
Fluency in English both written and spoken, any other language would be a plus
Travel 50%
To apply, send your CV and covering letter to ressourceshumaines@w-racingteam.com