BE OUR GUEST IN THE TOTAL 24 HOURS OF SPA!
BE OUR GUEST IN THE TOTAL 24 HOURS OF SPA!
05/07/2019
Hands up if you have been to the TOTAL 24 Hours of Spa! Obviously, we have and we never tire of going back. A home race for the WRT family, it is something we look forward to each year.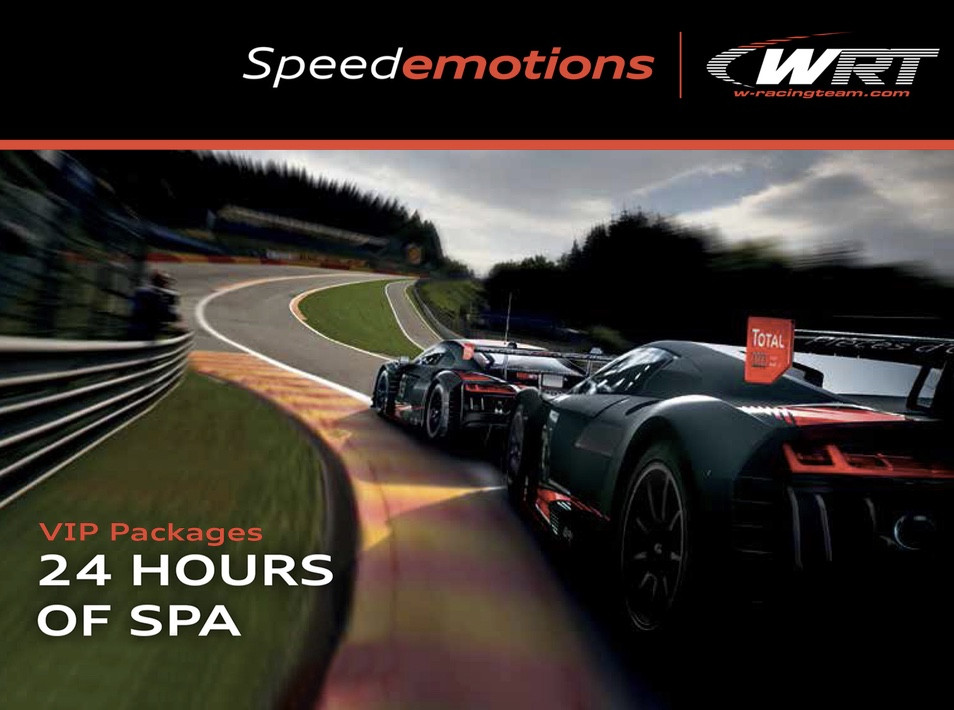 A fabulous place with a fabulous team
Never been? You should! It is far more than just a race. The TOTAL 24 Hours of Spa is clearly the pinnacle amongst the GT races. Ferrari, Porsche, Aton Martin, Mercedes, Corvette, Bentley, McLaren, Lamborghini and Audi with its R8; they contest each other in a fierce competition to be crowed 'Champion of Endurance'. F1 races, Le Mans 24h winners, young promising top guns; all waiting to be on the starting grid to add the Belgian classic to their records in front of the 65 000 spectators. Collecting an incredible amount of successes sine 2011, WRT will again push its limits this year... to defend his hard-won laurels.
The Spa-Francorchamps is so intimate that it certainly makes you feel part of the action but if you are someone who wants to be fully immersed, our hospitality takes you right to the beating heart. You can also expect to be truly part of the team: a garage tour, hanging out with the drivers, gourmet food and drink, an access to the Pirelli Tour, all while you watch the race from the best (and most comfortable) seats with a view on the Eau Rouge.
Be part of our story and join us in our hospitality consider yourself a VIP.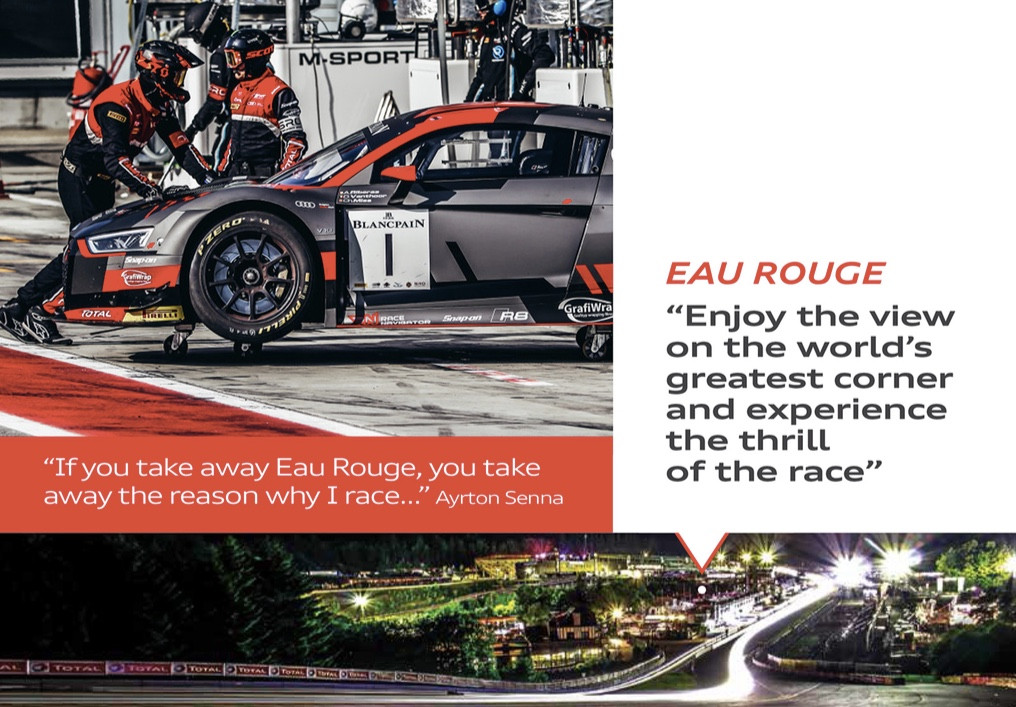 VIP package includes:
Entrance + paddock access
Private WRT parking
VIP mezzanine access incl.private terrace (with a view on the start and famous "Eau Rouge" corner)
Video screens to follow real time
Breakfast
Lunch (and Dinner on Saturday)
Open-bar
Visit of the Team pit boxes
"Meet and Greet" session
Technical explanations
Pirelli Tour
Q&A session with WRT drivers
VIP package price: €500
Our dedicated crew will ensure you have nothing but the best time, so that no matter what happens on race day, you will leave the TOTAL 24 Hours of Spa with memories to last you a lifetime.

For more details please send us an email: safrane.ahmed@w-racingteam.com
1 day ago
RT @audisport: Mount Fuji is calling. Next week: @SUPERGT_JP x @DTM Dream Race. >> https://t.co/RoNVUsOMgK #OwnEverySecond #DTM #SuperGTx…