THE BELGIAN AUDI CLUB TEAM WRT DETERMINED TO BAKE A GOOD WEEKEND IN MISANO'S HOVEN
THE BELGIAN AUDI CLUB TEAM WRT DETERMINED TO BAKE A GOOD WEEKEND IN MISANO'S HOVEN
26/06/2019
Summer has broken out with its fullest force throughout Europe and the Blancpain GT World Challenge Europe comes back on stage with one of its traditional summer rounds: Misano. The Marco Simoncelli Circuit in the Adriatic beach resort will host the second round of the sprint series, which includes the traditional Race 1 in twilight, something that should partly mitigate the very high temperatures that are expected.
The Belgian Audi Club Team WRT is determined to fight for top results and is travelling to Italy with a three-car Audi R8 LMS entry which includes an interesting novelty, as Dries Vanthoor and Charles Weerts will exceptionally race together on car #2, in an all-Belgian line-up.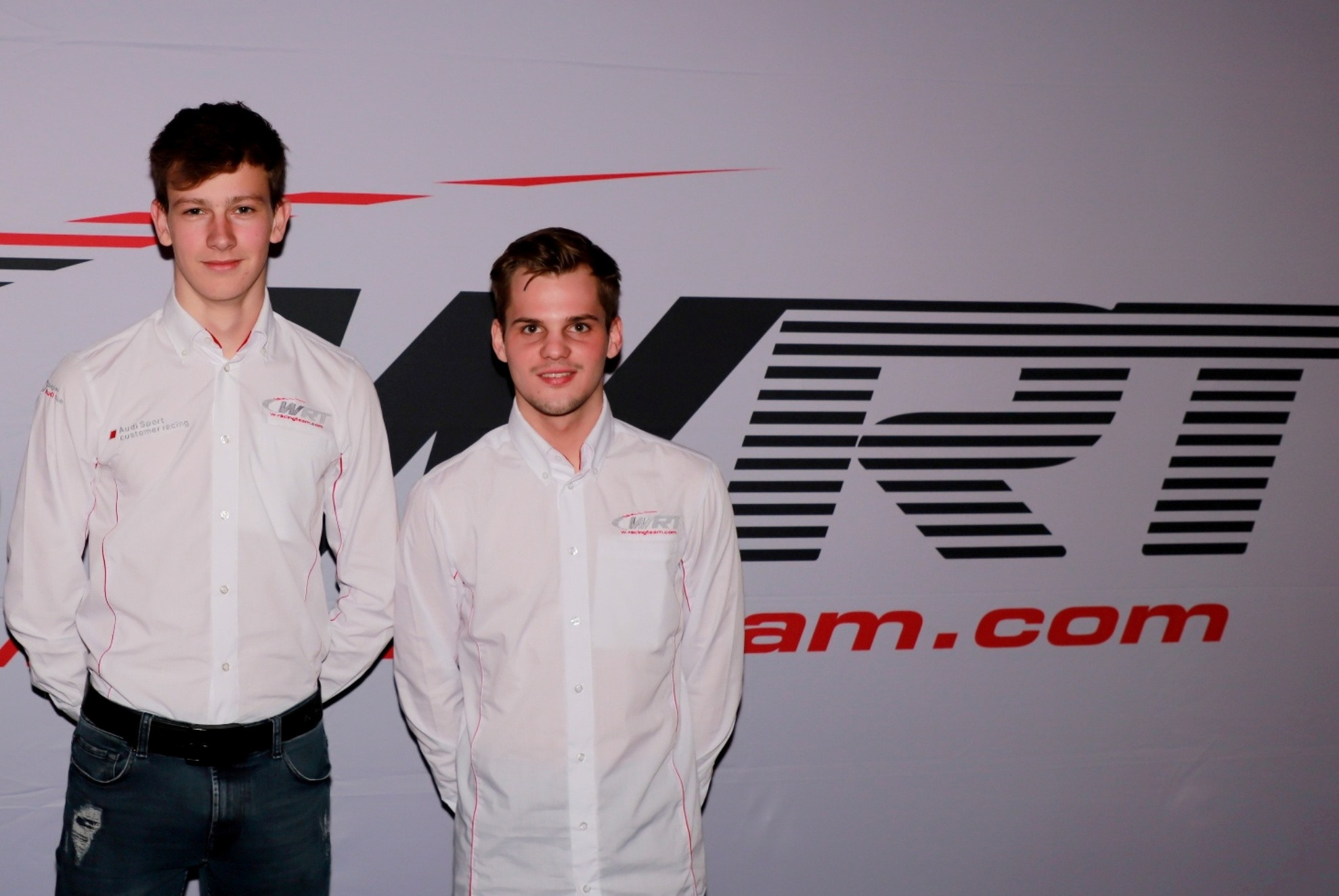 The slight reshuffle is due to two contingent factors: Ezequiel Pérez-Companc, the regular team mate of Vanthoor, is recovering well from injury sustained in the Paul Ricard 1000 kms but still not fit for racing, while Weerts' team mate, Christopher Mies, is taken by IMSA commitments in the US. As a consequence, the Belgian squad has decided for this round to reduce its entry from four to three cars, and to pair the two Belgian young guns.
Vanthoor arrives to the Adriatic fresh from a superb win with Audi in Nürburgring 24 Hours, the GT3 enduro on the Nordschleife, adding this prestigious jewel to a personal collection that already included a GTE Am at the Le Mans 24 Hours and success at the Bathurst 12 Hours.
On his side, Charles Weerts, in his maiden GT3 season at international level, won't have the disadvantage of having to learn the track this time, as he raced at Misano some weeks ago in the Italian GT Championship, clinching a podium finish.
The other two cars of the Belgian Audi Club Team WRT will sport their standard line-ups: Dutch young GT star Rik Breukers partners with Colombia's Óscar Tunjo in car #10, while Australia's Shae Davies is associated with young Brit Tom Gamble in car #17.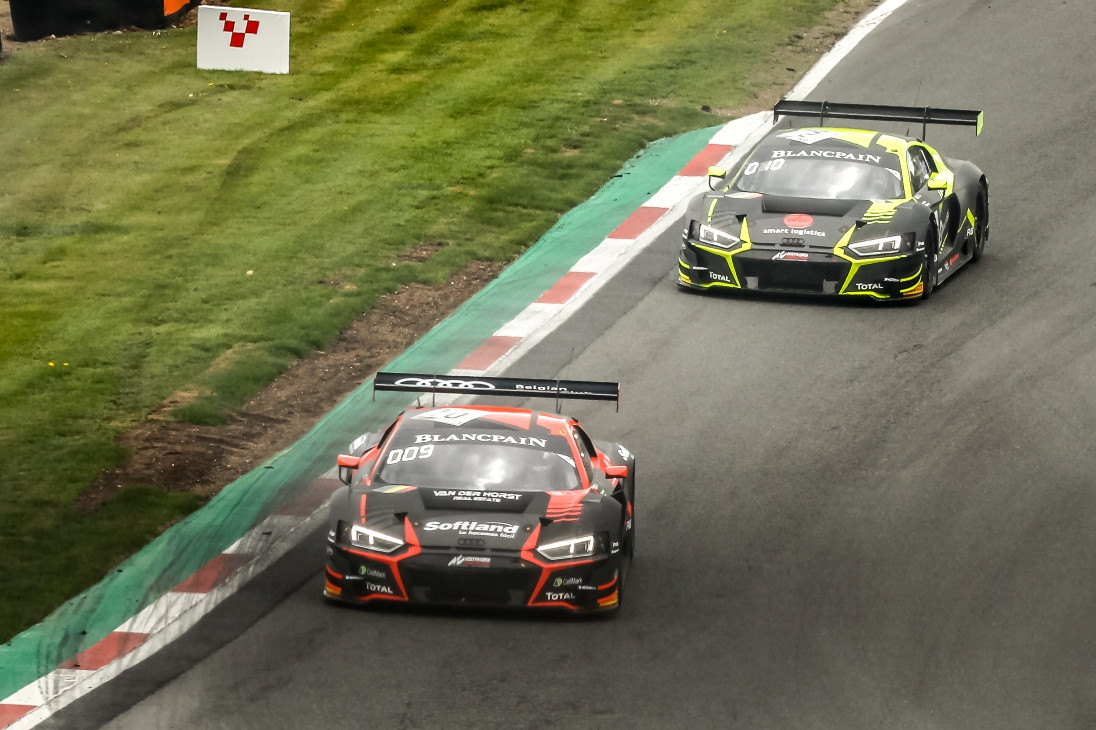 After a somehow frustrating GT World Challenge Europe season-opener at Brands Hatch, where the Audi R8 LMS of the Belgian squad proved competitive but were barred from top results by various incidents, the Belgian squad aims at good results to launch for good its 2019 GTWCE campaign.
The Misano weekend will unusually start on Thursday afternoon, with a 4-hour private test, before free practice on Friday and Qualifying on Saturday. Race 1, as per tradition, will take place in the evening, starting at 19:45, while Race 2 on Sunday will start in full heat at 14:00.
Vincent Vosse (Team WRT Team Principal): "We lived a memorable weekend at Misano last year, taking a double win, including a one-two in Race 2. It will be difficult to repeat that, but we certainly aim at very good results and heavy points. It's about time to have a good weekend in the Blancpain! We will have a reshuffled line-up, because of the circumstances, but we are hopeful we can do well. We will have to stay very focused, avoid any mistake and cope with the heat. After the Misano round, we will have a very short time to reprepare the cars and travel back to Belgium, for the Total 24 Hours of Spa test days which start on Tuesday."
Dries Vanthoor: "Winning the Nürburgring 24 Hours last weekend was, of course, terrific and I'm very happy to conquer that 'big one'. I must say it has been one of the toughest endurance races I ever contested and was completely drained. A couple of days resting at home were really necessary. We did well at Misano last year and we'll go for it, as we always do, this time too! We can expect severe heat and we will have to take that into consideration. While waiting for Ezequiel's return, I am happy to race with Charles, who is proving very quick in his first Blancpain season and has already done a preparation race at Misano this year."
Charles Weerts: "I expect we will be competitive at Misano. We were fast at Brands Hatch, but suffered punctures and incidents which impacted heavily on the results. We are eager to get some top result this time. We will have to be quick and stay away from trouble. I am happy to race with Dries, with whom I go very well along. Having raced at Misano in the Italian GT some weeks ago will certainly be helpful. Conditions won't be the same but data are always useful, and so will be not having to discover the track."
Blancpain GT World Challenge Europe – Round 2
Misano Adriatico, Italy, 27-30 June 2019
Timetable (all in local time = CET -1)
Thursday 27 June 2019
14:00-18:00 Official paid test
Friday 28 June 2019
13:40-15:00 Free Practice 1
17:30-18:50 Free Practice 2
Saturday 29 June 2019
14:30-15:20 Qualifying
19:45-20:45 Race 1
Sunday 30 June 2019
14:00-15:00 Race 2
Belgian Audi Club Team WRT entries (Audi R8 LMS)
# 2 Dries Vanthoor (BE) – Charles Weerts (BE)
#10 Rik Breukers (NL) – Oscar Tunjo (CO) Silver Cup
#17 Shae Davies (AU) – Tom Gamble (UK) Silver Cup
Photo: Patrick Hecq Photography
22 hours ago
Check it out: @Fhabsburg62 Wins Asian Le Mans and joins WEC https://t.co/2TtbkD3QBr https://t.co/zbdotds0kw