BELGIAN AUDI CLUB TEAM WRT DETERMINED TO DEFEND THEIR 'BLANCPAIN' TITLES
BELGIAN AUDI CLUB TEAM WRT DETERMINED TO DEFEND THEIR 'BLANCPAIN' TITLES
15/04/2012
Only a couple of days after the season's triumphal debut in the FIA GT1 World Championship at Nogaro, the Belgian Audi Club Team WRT is heading to Italy and to the legendary Autodromo Nazionale di Monza for the season-opener of the Blancpain Endurance Series, the other championship on the team's busy 2012 agenda. The Audis R8 LMS ultra of the Belgian squad have a key mission to accomplish in this highly-competitive endurance series: to defend the Driver and Team titles conquered last year. To be the reigning champion gives the Belgian Audis the privilege to carry the most coveted numbers, #1 and #2, on their doors but also entails new responsibilities that will be entrusted to two high-level driver line-ups: Ortelli-Haase-Mies and Bonanomi-Sandström-Vanthoor.
The weeked started in a challenging fashion for the WRT Team. The cars used for the B.E.S., brand new, arrived at Monza with basically no shake-down and a problem of assembling, which could not be solved on site, was discovered during free practice. This said, car #1 qualified 7th with Ortelli, while car #2 had to start from position 37, after Laurens Vanthoor had a slight contact with the Armco in his qualifying session, which left Marco Bonanomi in the pits for Q3.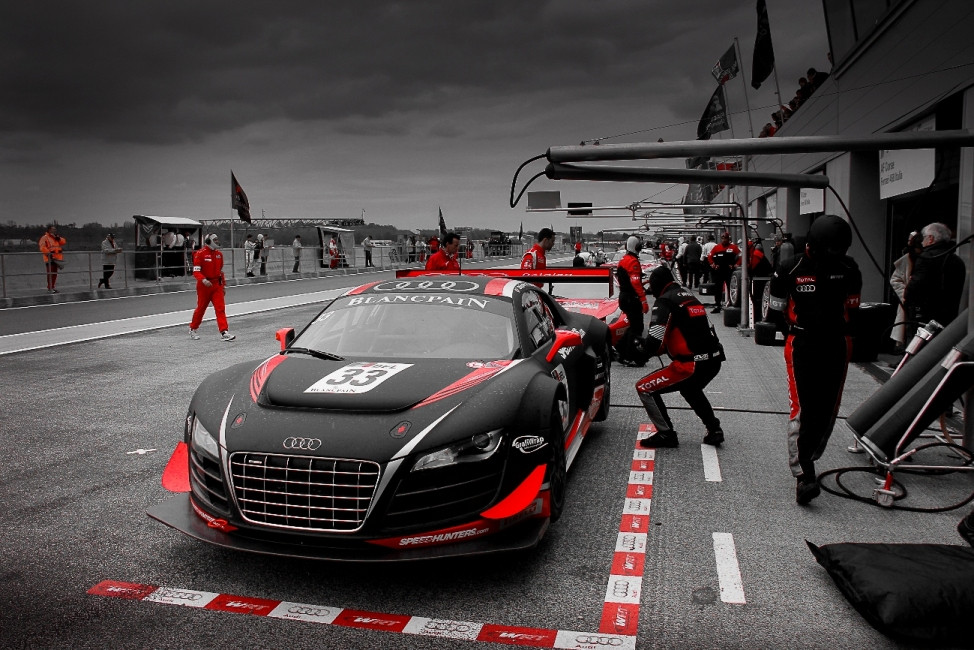 Rain
The B.E.S. season-opener is scheduled on Sunday at 14:15 hours, on the 3-hour race traditional format.
Blancpain Endurance Series - Round 1
Monza, Italy
13-15 April 2012
Results
1. Palttala-Leinders-Martin (BMW Z4) 85 laps in 3h01m52s654
2. Longin-Albuquerque-Ortelli (Audi R8 LMS) + 28s361
3. Petrobelli-Iacomelli-Salaquarda (Ferrari 458) + 29s147
4. Roda-Ruberti-Giammaria (Porsche 911 R) +1m16s405
5. Franchi-Piccini-Fässler (Audi R8 LMS) +1m45s987
Championship Standings after Round 1 of 6
1. Franchi 89,5 points
2. Palttala 80
3. Roda, Giammaria, Ruberti 70
4. Longin, Albuquerque, Ortelli 68
5. Leinders, Martin 66
7. Ekström, Scheider 46.5
9. Fässler 42
10. Piccini 40
Next Round: Silverstone (UK), 2-3 June 2012.
5 months ago
@Fhabsburg62 @GTWorldChEu @ValeYellow46 @augustofarfus @weerts_charles @SheldonvdLinde @vanthoordries1… https://t.co/Alo6nzivvx