FIRST ROWS, POINTS AND SATISFACTION FOR WRT TEAM AUDI SPORT FROM MISANO IN THE DTM
FIRST ROWS, POINTS AND SATISFACTION FOR WRT TEAM AUDI SPORT FROM MISANO IN THE DTM
09/06/2019
It was an exciting and positive racing weekend for Team WRT, who was competing on two different fronts. In the DTM, at the Italian round of the series held in Misano Adriatico, WRT Team Audi Sport scored points in both races, thanks to Jonathan Aberdein, who showed an incredible pace in qualifying, conquering the maiden first row position for the squad.
MotoGP star Andrea Dovizioso earned the praise of fans and DTM insiders alike, as he proved in his one-off guest star appearance, to be perfectly capable to compete against four-wheel stars.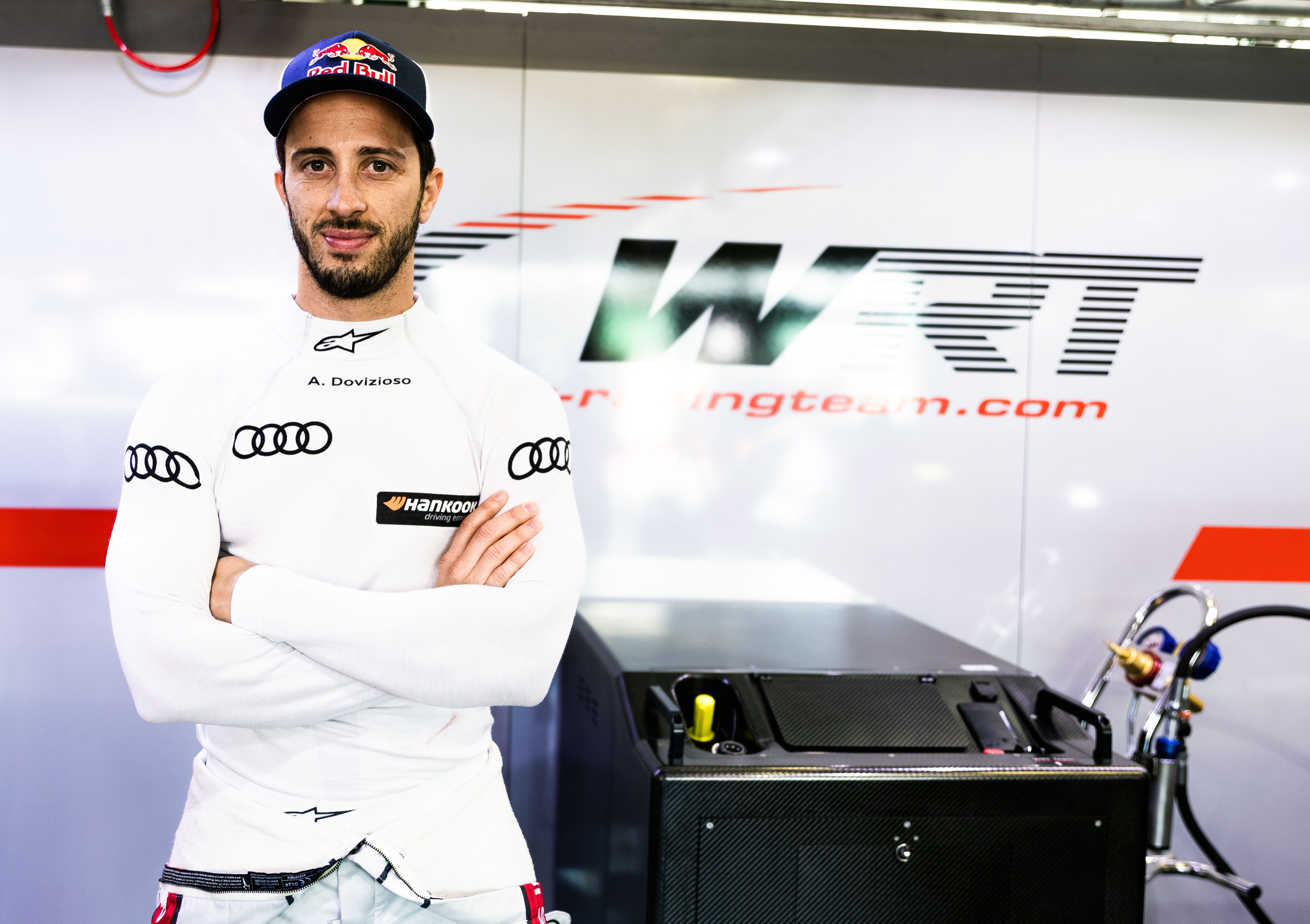 The third round of the DTM brought more progress for the WRT Team Audi Sport at Misano, both in terms of performance and results. On the shores of the Adriatic, the Audi RS 5 DTM of the Belgian squad proved to have climbed a ladder in terms of performance and scored points in both races with Jonathan Aberdein.
Naturally, a lot of attention was focussingon Andrea Dovizioso in his guest appearance in the DTM. The Ducati factory rider proved that a true racer can compete and shine at top level in any discipline and finished both races, bringing home a P12, not far from the points, in Race 1 and a P15 in Race 2, after improving constantly throughout the weekend.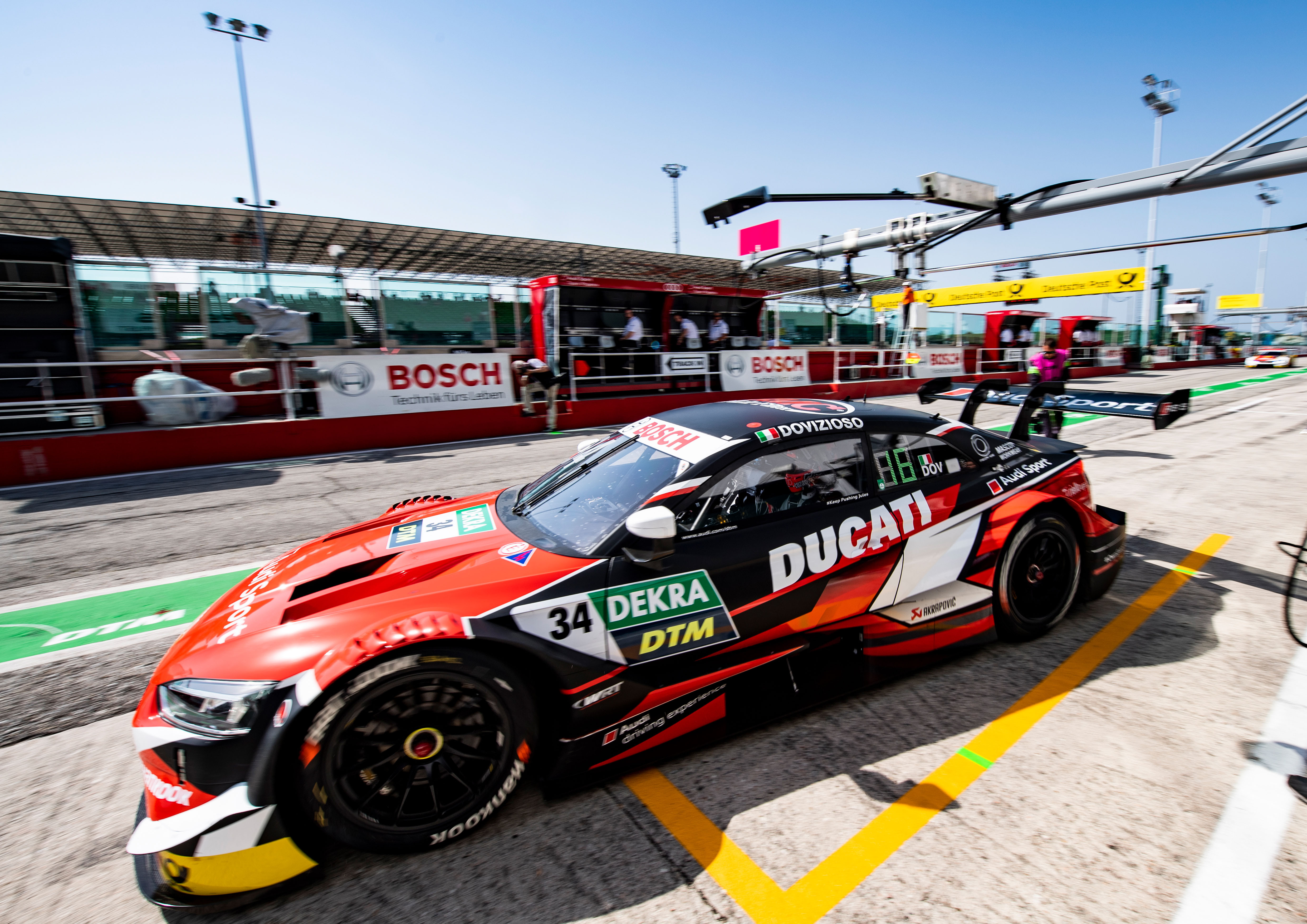 WRT Team Audi Sport regular Jonathan Aberdein proved competitive since free practice, running always in the Top-10. He qualified superbly, taking P2 in first row of the grid for Race 1 and P3 in second row for Race 2. In the races, while the pace was good, the lack of experience with the strategic specificities of the DTM still took its toll, but Aberdein achieved scoring points in both races, thanks to a P8 in Race 1 and a P7 in Race 2. The results, though, prove that the learning curve is going in the right direction.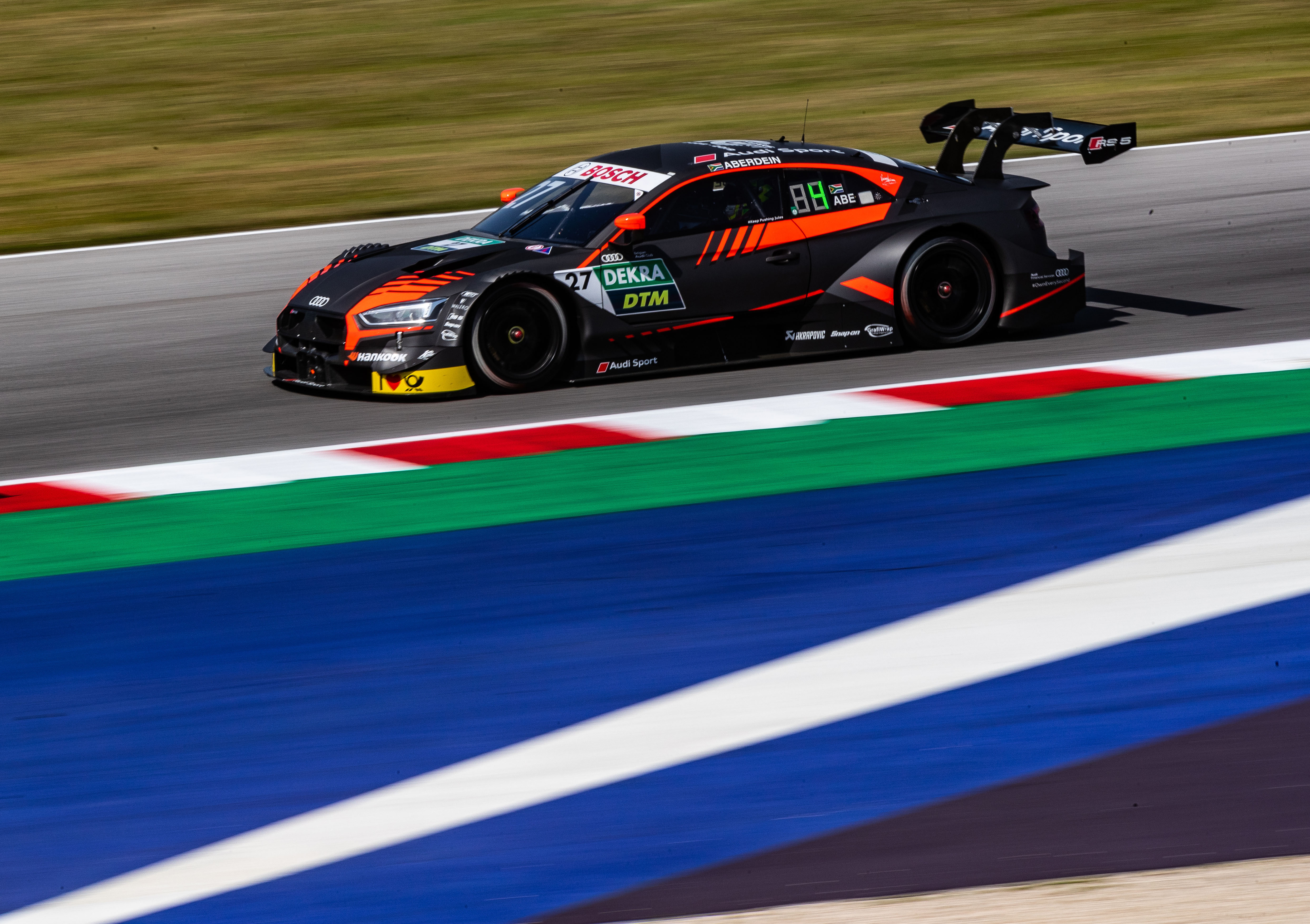 Vincent Vosse: "It was a more than satisfying weekend for the entire team, and our level of performance was great, as proven by the terrific qualifying results by Jonathan. In the races, we still have to learn a lot, but we are getting there. Probably, we pitted a little bit too late, but we scored good points in both races, and the entire team did a fantastic job. With regard to Andrea Dovizioso, I am simply impressed by what he has been able to do and to progress in such a short time!"
Jonathan Aberdein: "Really a strong weekend, I am very happy. Our pace was good straight away, then we optimized things for qualifying, with a great P2. In Race 1, we suffered from heavy tyre degradation, we changed some things overnight, and it was better on Sunday, after another good qualy. We scored points and solid results. Now we have to work to better understand the tyres."
Andrea Dovizioso: "It was an amazing experience, I was really impressed by the DTM, the level of professionalism, competition and driving. It made things difficult for me, but I like challenges! I want to thank Audi and WRT for the support and the atmosphere. There wasn't enough time, of course, but I tried to understand as fast as possible and I wasn't that far… Of course, as a competitor, I would have wanted to do better…"

DTM – Round 3
Misano Adriatico, Italy, 8-9 June 2019
Race 1 Result
1. Marco Wittmann (BMW) 39 laps
2. René Rast (Audi) + 8s238
3. Loïc Duval (Audi) +17s686
4. Bruno Spengler (BMW) +22s853
5. Nico Müller (Audi) +28s583
7. Jonathan Aberdein (Audi) +47s238
12. Andrea Dovizioso (Audi) +57s138
Race 2 Result
1. Nico Müller (Audi) 39 laps
2. Philipp Eng (BMW) + 8s238
3. René Rast (Audi) +16s804
4. Robin Frijns (Audi) +20s072
5. Pietro Fittipaldi (Audi) +20s430
8. Jonathan Aberdein (Audi) +24s813
15. Andrea Dovizioso (Audi) +1m16.392
Photo: Audi Sport
8 hours ago
Total 24 Hours of Spa Test day in the bag 💼 Here's a refresher of what we got up to. Have a swipe 👉🏼 ⠀ #WRT… https://t.co/SryXPLSZfb