A WEEKEND ON TWO FRONTS AND WITH GUEST STARS FOR TEAM WRT
A WEEKEND ON TWO FRONTS AND WITH GUEST STARS FOR TEAM WRT
05/06/2019
MotoGP star Andrea Dovizioso to make one-off guest star appearance in DTM at Misano with the WRT Team Audi Sport
BTCC star Ashley Sutton as additional Team WRT entry for Spa's home round in the TCR Europe
Team WRT prepares for another exciting racing weekend on two fronts. The DTM is back on stage, at Misano, on the shores of Italy's Adriatic Riviera. On a track it knows well because of its GT3 commitments, WRT Team Audi Sport will aim at making further progress in its encouraging debut in the series and will have the honour of entrusting one of its Audi RS 5 DTM to guest star and local hero Andrea Dovizioso. The MotoGP star and Ducati factory rider will be a one-off team mate for WRT Team Audi Sport regular Jonathan Aberdein..
At Spa-Francorchamps, it will be home race for the Team WRT-entered cars competing in the TCR Europe. After an excellent weekend at the Hockenheimring, Maxime Potty and Santiago Urrutia will aim at more good results and will be joined, also on a one-off basis, by BTCC star Ashley Sutton, who will drive a Volkswagen Golf GTi.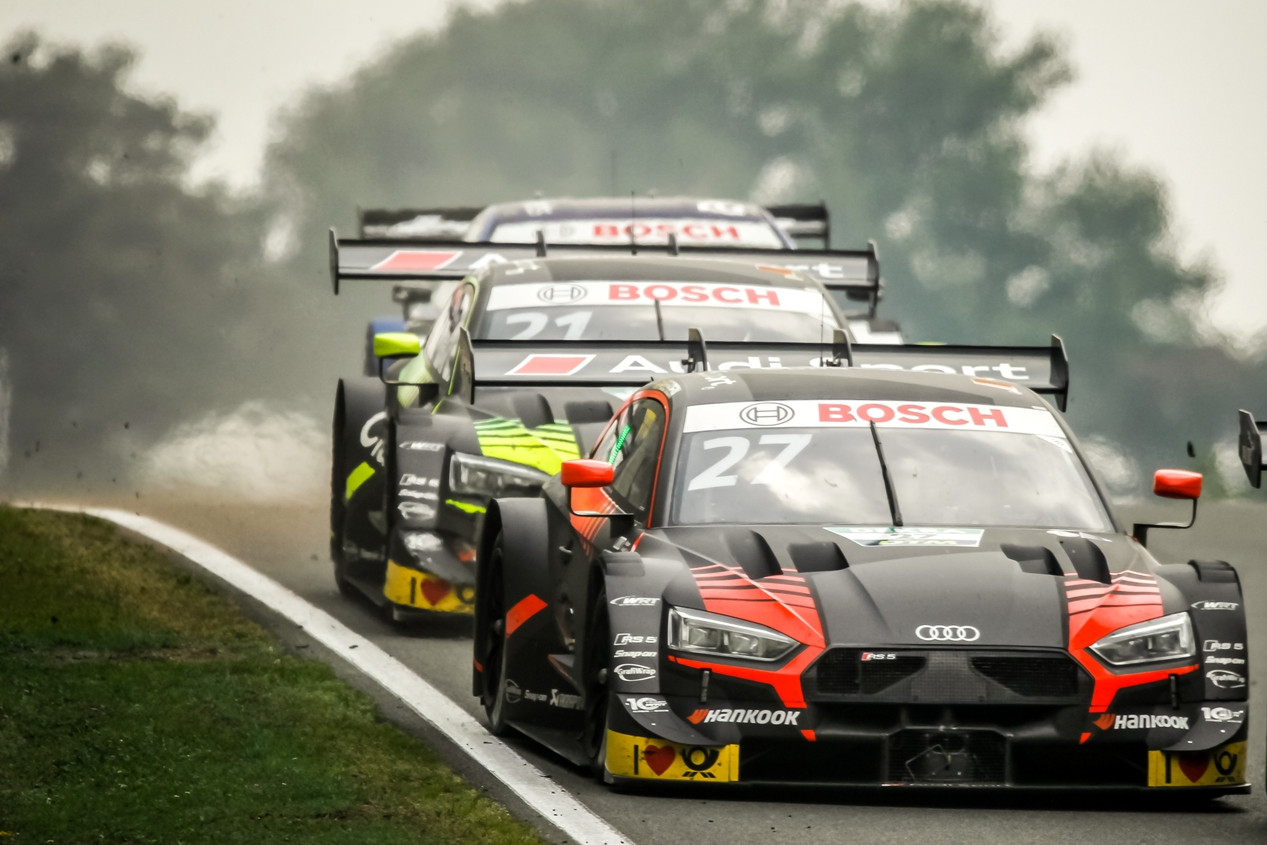 Ahead of a special weekend, Vincent Vosse stresses: "We are approaching another great weekend of racing, but first of all, I want to reiterate our warmest whishes of prompt recovery to Ezequiel Pérez-Companc, who suffered a big accident last Saturday at the Paul Ricard 1000 kms. He will be returning to Argentina in the forthcoming hours, to rest and recover at home. We look forward to see him back and fit soon. Next weekend, we will be at Misano for the third DTM round and we definitely aim at continuing improving round after round. We have proven capable of being in the top-10 in our two first events in the series and want to do it more consistently. We will welcome Andrea Dovizioso as a guest star for this round, and we are delighted to be part of this project. As 'car guys', we are all impressed by what MotoGP riders are able to do on their bikes, and I am sure Andrea will show the same talent on four wheels. At Spa, WRT will be living home race in the TCR Europe and I am sure that the entire team and our guest star Ashley Sutton, who joins us for the occasion, will give their utmost to shine in front of our home crowd, in a series which is really closely-fought and perfectly embodies the spirit of TCR racing."
DTM
For its third round of the season, the DTM is off to receive the warm embrace of the Adriatic early summer and Italian fans alike, at Misano, one of the more pleasant stops in the calendar. There won't be much time for relaxing on the beach, though, as the WRT Team Audi Sport squad is completely focused on climbing one more ladder in its learning curve of the series. After a promising debut at Hockenheim and Zolder, the Belgian squad and Jonathan Aberdein are aiming at visiting more consistently the top-10.
The other car will be in the hands of one of the world's top motor bike stars, Andrea Dovizioso. The 33-year-old Italian, twice a runner-up in MotoGP and with 13 GP wins to his credit, has taken the challenge of switching his Ducati Desmosedici for an Audi RS 5 DTM for one weekend, and has prepared thoroughly this guest star appearance. The preparations included a long private testing session (183 laps covered) at Misano, with long-standing Audi factory driver and two-time DTM champion Mattias Ekström as coach.
Jonathan Aberdein: "I am looking forward to the race weekend at Misano, a track I have quite some experience at. The ultimate goal is to score my first point of the year, something I missed out narrowly in the first two rounds. In general, the pace we have is quite positive, we just need to make the right decisions and put everything together, and I am sure we will be able to bring home a good result. It is great to have Andrea Dovizioso as a team mate this weekend, I am really looking forward at knowing him and at seeing how he operates."
Andrea Dovizioso: "This is a completely new experience for me. The Audi RS 5 DTM has such an incredible power and downforce, you can really feel it in the fast corners. The racing line is completely different than for a bike and it's tricky to find the limit. I'm really looking forward to the weekend and I just want to enjoy it, without any expectations, because the level of competition in this championship is extremely high."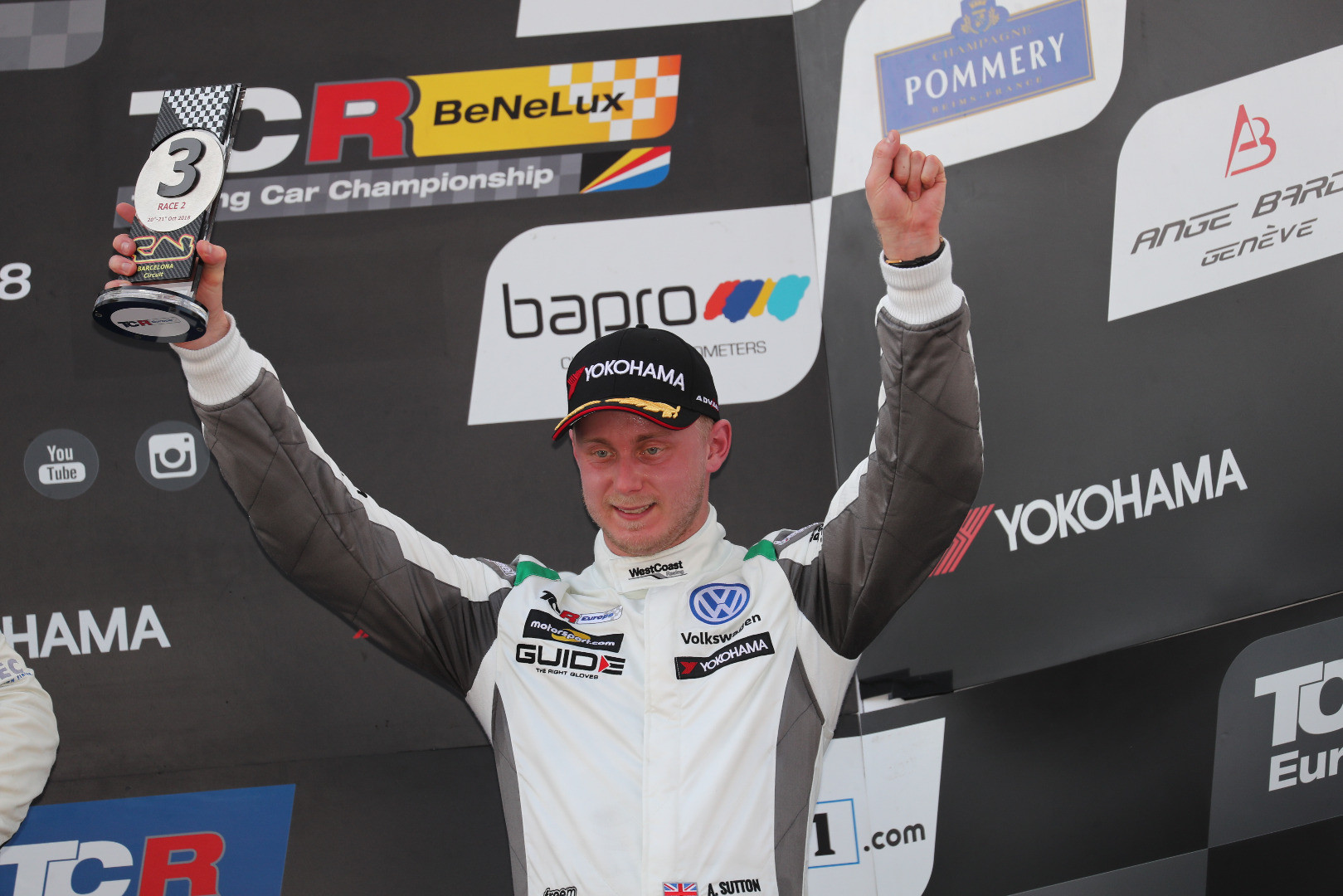 TCR Europe
The TCR Europe is also reaching its third round of the season. The continental competition for TCR cars is proving a great success, with large and varied grids and a level of competition extremely high and well-balanced. In such a challenging environment, the two young guns of Team WRT, Maxime Potty and Santiago Urrutia did very well at Hockenheim two weeks ago, clinching a podium (with Potty in Race 1) and harvesting many heavy points, which place the squad third (119 points) in the Teams' rankings.
At Spa, in the home track of the squad, with the support of many WRT colleagues, friends and fans, expectations will be high. So will be also the level of WRT's entry, as the team is fielding a third car, a Volkswagen Golf GTi, for BTCC star and 2017 Champion Ashley Sutton. The 25-year-old Brit is no new to TCR cars, as he already had outings in the TCR UK and in the TCR Europe, in last year's Barcelona final event, where he obtained a 3rd and a 4th finishes.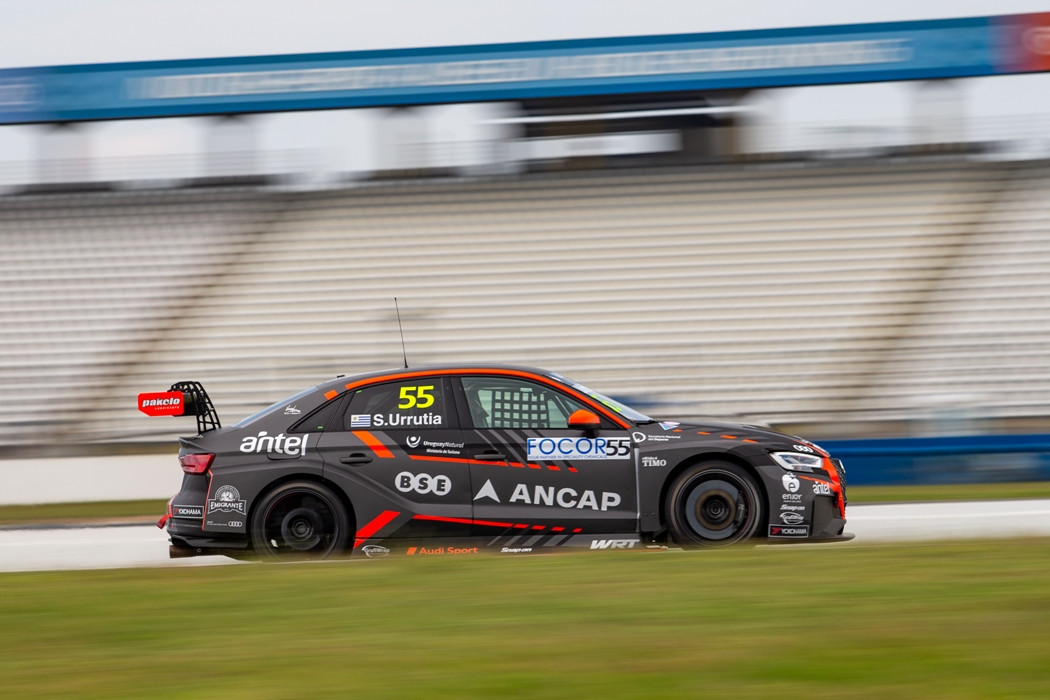 Maxime Potty: « It will be my only race in Belgium this year, so I am really excited to go to Spa. I love the track, and I've always done well there, including two podium finishes in the TCR Europe round last year, but I have never won. It would nice to succeed this time! Although overtaking is possible at Spa, it will be important to qualify well. Having a second Golf and someone like Ashley Sutton in the team this weekend can only be positive, as we will be able to share data and progress better."
Santiago Urrutia: "Next is Spa, one of the top tracks that everybody loves, one that I know well and the only one where I tested prior to the season. We come from two good races at Hockenheim. I need to improve the starts, and also qualifying, but race pace in Germany was very good. The objective is to make better and aim at a podium finish, it would be a nice reward for the team in its home race."
Ashley Sutton: "I enjoyed very much my first experience in the TCR Europe at Barcelona last year, and I really look forward now to racing at Spa for the first time. I have been there, but not as a driver, and liked it very much. It is, of course, one of the favourite tracks of any driver, with many interesting corners, and I'm really anxious to race there, although I'll have little time to learn. We will have to play by the ear and approach the weekend without many expectations. I also know I can rely on an excellent team such as WRT, and I hope we can bring home a good result."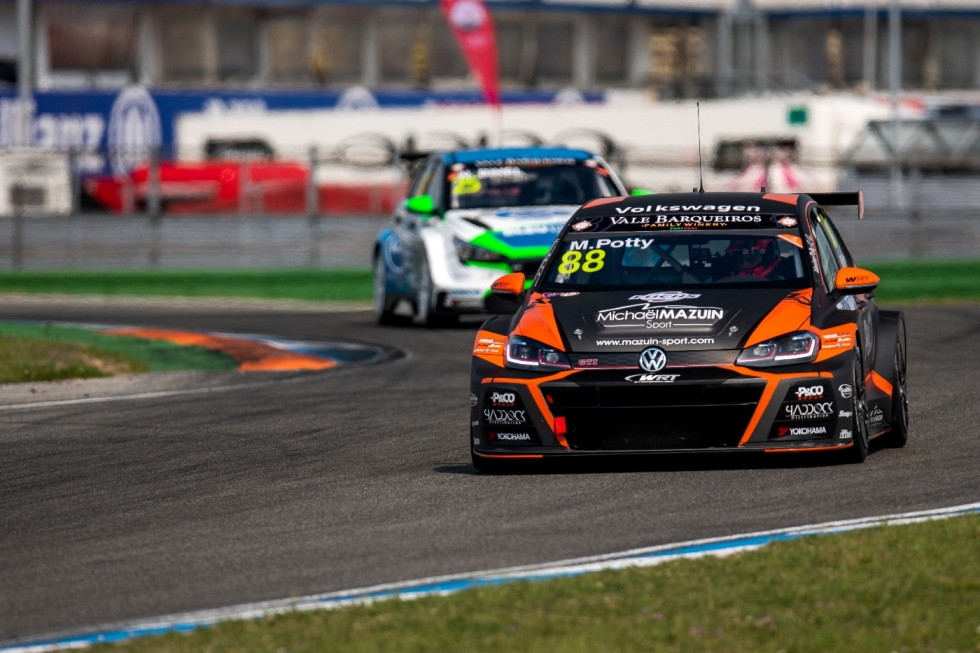 DTM – Round 3
Misano Adriatico, Italy, 7-9 June 2019
Timetable (All times = CET)
Friday 7 June 2019
15:35-16:20 Free Practice 1
18:25-18:55 Free Practice 2
Saturday 8 June 2019
10:30-10:50 Qualifying Race 1
13:30-14:28 Race 1
Sunday 9 June 2019
10:45-11:05 Qualifying Race 2
13:30-14:28 Race 2
WRT Team Audi Sport entries (Audi RS 5 DTM)
#27 Jonathan Aberdein (ZA)
#34 Andrea Dovizioso (IT)
TCR Europe – Round 3
Spa-Francorchamps, Belgium, 7-9 June 2019
Timetable (all in local time = CET)
Friday 7 June 2019
09:40-10:05 Free Practice 1
14:20-14:45 Free Practice 2
Saturday 8 June 2019
09:30-10:05 Qualifying Race 1
13:50-14:15 Race 1 (23' + 1 lap)
Sunday 9 June 2019
12:00-12:25 Race 2 (23' + 1 lap)


Team WRT entries
#55 Santiago Urrutia (UY) – Audi RS 3 LMs
#88 Maxime Potty (BE) – Volkswagen Golf GTi
#116 Ashley Sutton (UK) – Volkswagen Golf GTi
Photo: TCR Europe, Audi Sport
15 hours ago
VICTORY IN THE DARK AND CHAMPIONSHIP LEAD FOR TEAM WRT AND VANTHOOR-WEERTS ⠀ Read more >> https://t.co/vJm0CSWKTy ⠀… https://t.co/yq2iYkWu9R