BMW M TEAM WRT MAKES FIRST DRIVER LINE-UPS ANNOUNCEMENTS
BMW M TEAM WRT MAKES FIRST DRIVER LINE-UPS ANNOUNCEMENTS
16/12/2022
Team WRT, or more exactly, the entire WRT family is reunited tonight in Stavelot, near the Spa-Francorchamps track, for the yearly Christmas celebration, which joyfully gathers the entire WRT staff, most of its drivers, sponsors, partners, and friends for the end-of-season celebration, under the motto 'We aRe a Team'. It will be also an opportunity to see and touch the BMW M4 GT3 that will be the new racer of the squad next year and to unveil another bit of the 2023 GT3 racing programme.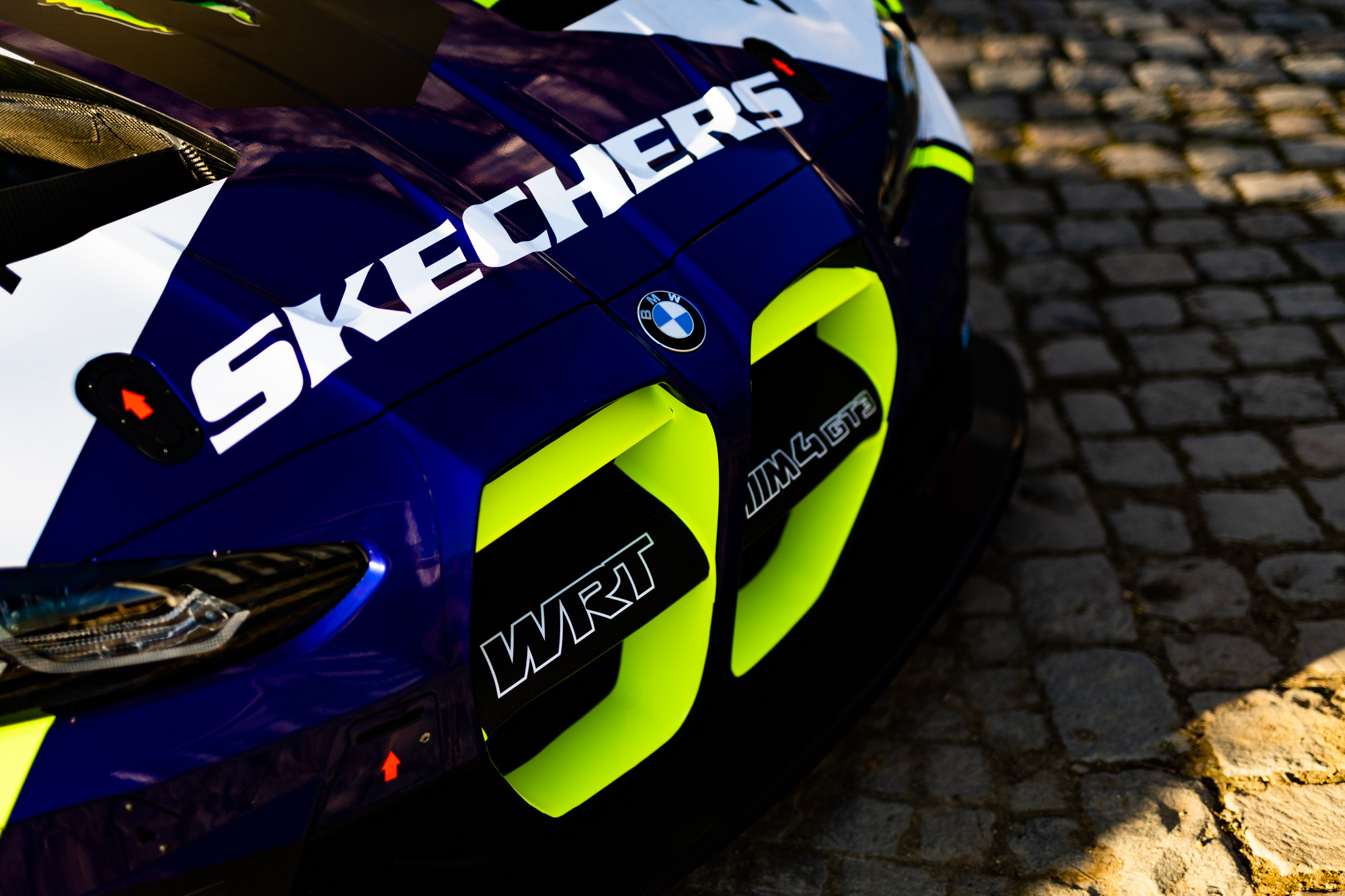 Fanatec GTWCE powered by AWS

Today, BMW M Team WRT announced the line-ups of two of its BMW M4 GT3 that will contest the Fanatec GT World Challenge Europe powered by AWS in 2023.

In car #32, Team WRT's home boys' Dries Vanthoor and Charles Weerts, recently announced as BMW M Motorsport works drivers, will defend the Sprint Cup crown conquered for three years in a row. In the Endurance Cup, they will be joined by South African Sheldon van der Linde, a long-time BMW driver. While taking the helm from his brother Kelvin, Sheldon is not new to Team WRT, for which he raced in the then Blancpain GT Series in 2018.

In car #46, whose livery is sported by the BMW M4 GT3 on display at tonight's event, after an excellent first season at the highest level, Valentino Rossi will continue his GT3 career and will be associated with Maxime Martin. A well-established star in GT racing, with wins at the 24 Hours of Spa and the Le Mans 24 Hours, the Belgian will be making his debut with Team WRT and a come-back to BMW M Motorsport. In the Endurance Cup, the duo will be joined by another great name, Brazilian Augusto Farfus Jr.

Dubai 24 Hours

Team WRT will race for the first time with the BMW M4 GT3 on 13-15 January at the Dubai 24 Hours, a race the Belgian squad has won twice, in 2016 and this year, where it signed a one-two. Car #7 will be entrusted to Mohammed Al Saud and Dries Vanthoor, already part of the winning crew in 2022, and Jean-Baptiste Simmenauer. The other two drivers will be announced in due course.

In car #46, Valentino Rossi will be accompanied by Maxime Martin, Sean Gelael, who races for Team WRT in LMP2, and recruit Tim Whale from Britain, who joins from the GT4 scene. A fifth driver will be named in due course.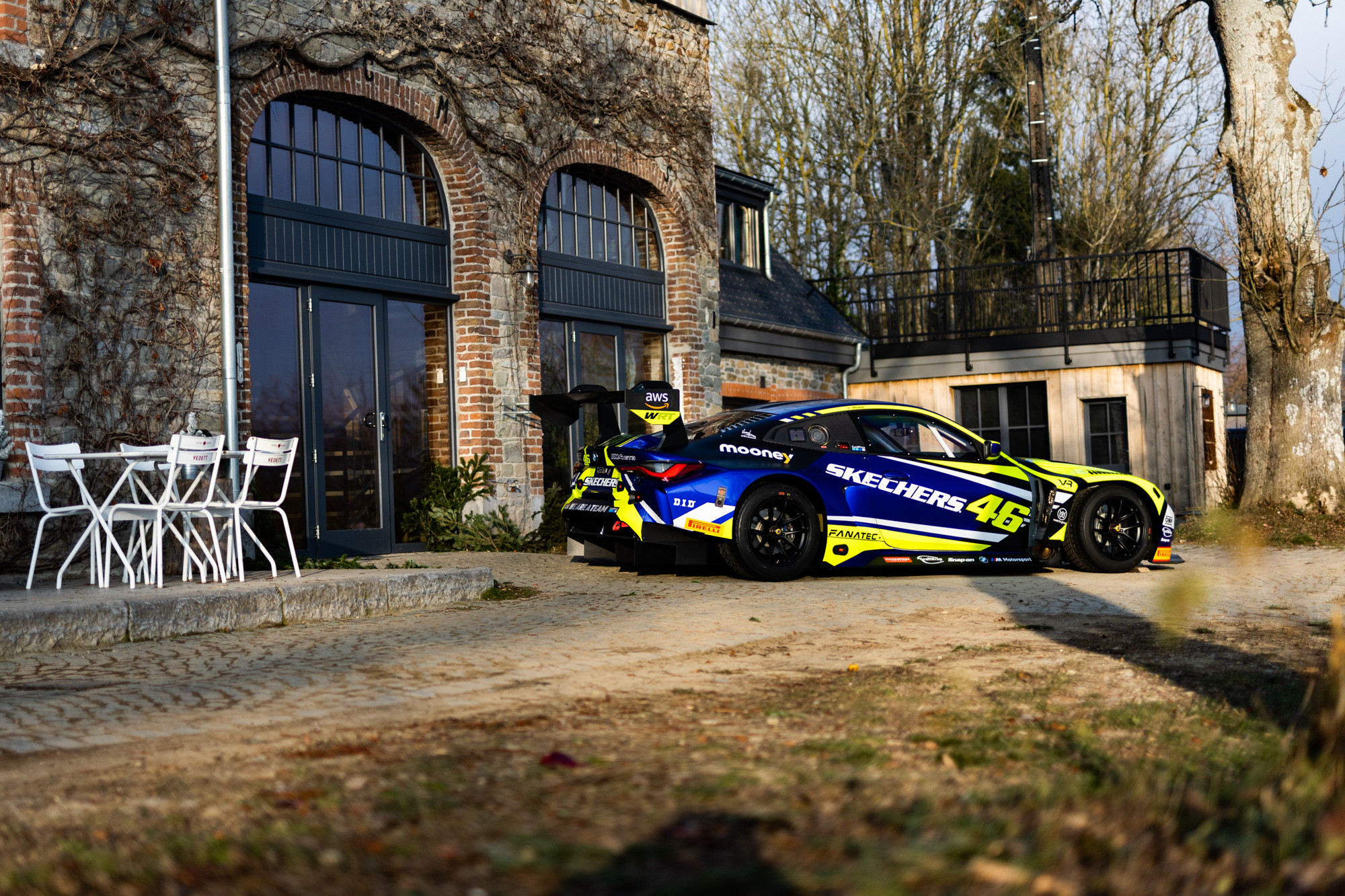 Bathurst 12 Hours

The first outing of the BMW M4 GT3 of the Belgian squad under the BMW M Team WRT banner is scheduled on 4-5 February at the Bathurst 12 Hours, which will serve as the first round of the 2023 Intercontinental GT Challenge powered by Pirelli.

In Australia, where Team WRT won in 2018, two cars will be entered, #32 for Dries Vanthoor-Charles Weerts-Sheldon van der Linde and #46 for Valentino Rossi-Maxime Martin-Augusto Farfus Jr.

Team WRT Principal Vincent Vosse commented: "It's a very busy and exciting period for us, as we advance in the new partnership with BMW and prepare for the 2023 season. The end-of-the-year break will be very short, but today is the time for our yearly party, a tradition we cherish and allows the entire WRT family to get together around a good dinner. It's a perfect time to show our people the BMW M4 GT3 in full race gear and announce some more elements of our 2023 race programmes. We are extremely happy to retain and welcome heavy names such as the ones you have read above. Our first race in Dubai is basically around the corner, shortly followed by our debut as BMW M Team WRT at Bathurst. We are terribly excited at what is ahead of us and can't wait to be hitting the track!"
7 months ago
@Fhabsburg62 @GTWorldChEu @ValeYellow46 @augustofarfus @weerts_charles @SheldonvdLinde @vanthoordries1… https://t.co/Alo6nzivvx