2023 PROGRAMMES OF BMW M TEAM WRT START TO BE UNLEASHED
2023 PROGRAMMES OF BMW M TEAM WRT START TO BE UNLEASHED
08/12/2022
The Belgian squad to race the BMW M4 GT3 in GTWCE and some IGTC races
The Dubai 24H as first official outing for Team WRT with the BMW M4 GT3
In parallel, preparation with the BMW M Hybrid V8 ahead of 2024 FIA WEC debut will continue
BMW M Motorsport today announced its race programme for the 2023 season which will see the start of the cooperation between Team WRT and the Munich-based constructor.
BMW M Team WRT will run a double programme with the BMW M4 GT3 which includes the Fanatec GT World Challenge Europe Powered by AWS and races of the Intercontinental GT Challenge Powered by Pirelli. The official debut will be at the Bathurst 12 Hours in February. Before that, Team WRT will contest the 24 Hours of Dubai with a 2-cars entry. Driver line-ups for these programmes will be announced in due course.
Next year, BMW M Team WRT will also be testing the BMW M Hybrid V8 ahead of participation in the FIA World Endurance Championship from 2024 onwards.
BMW M Motorsport has also announced that Belgium's Dries Vanthoor (24) and Charles Weerts (21), who have been linked to Team WRT for years, have joined the 20-strong squad of BMW M Motorsport works drivers.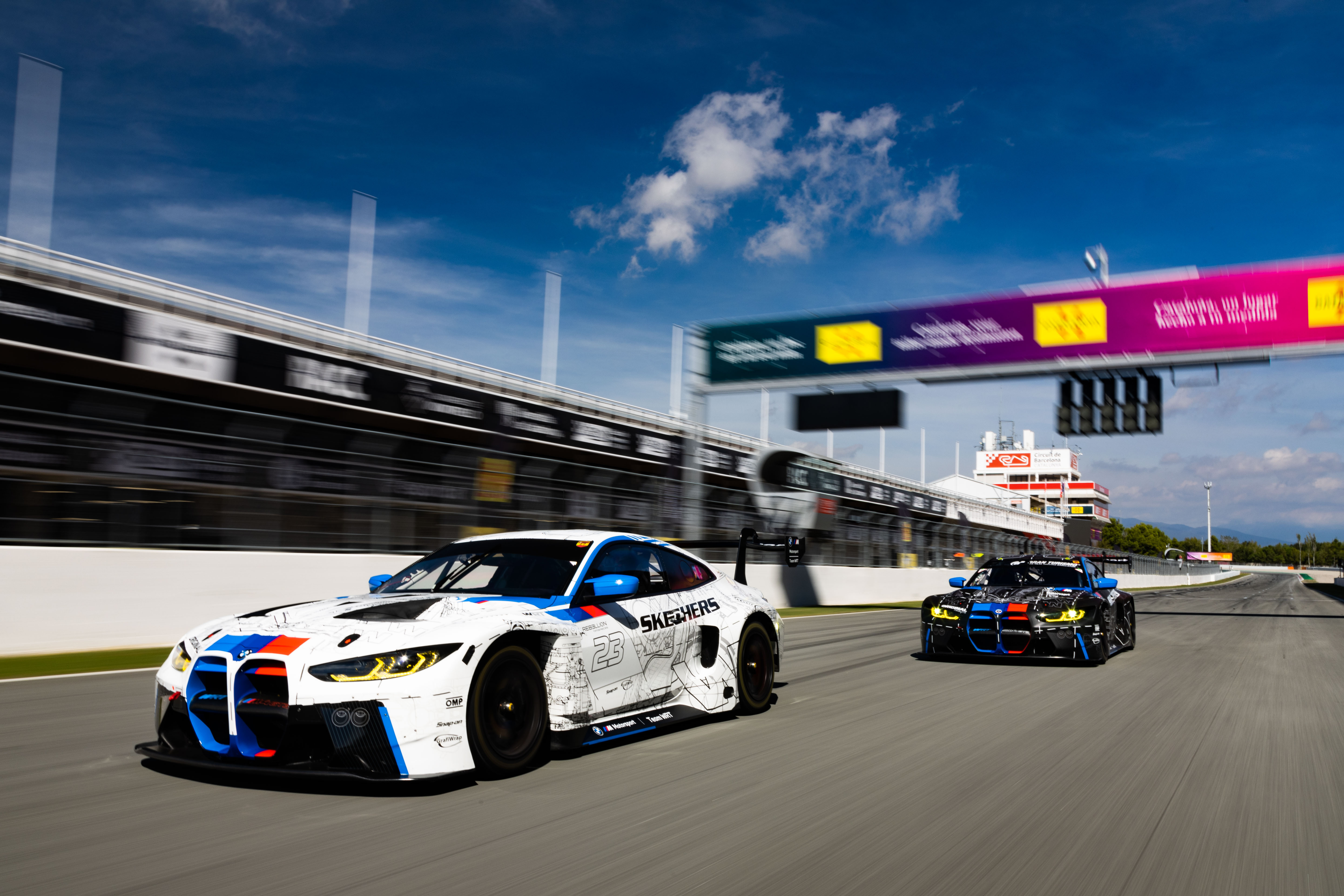 Team WRT Principal Vincent Vosse commented: "Since the announcement of the partnership with BMW M Motorsport in early August, we have relentlessly prepared for this new chapter in Team WRT's history. New beginnings entail a lot of work as you need to discover, learn and adapt to new cars, new procedures and build new relationships, but everything has run smoothly, we feel tremendously excited and motivated and grateful to BMW M Motorsport for their trust. The real challenge is about to start, as one month from now we will be racing for the first time with the BMW M4 GT3 in Dubai before our official debut as BMW M Team WRT in Bathurst one month later. I am delighted to see Dries and Charles, two of the most talented drivers of the WRT family, joining the larger family of BMW M Motorsport works drivers. Parallel to our GT3 and LMP2 programmes, we will test and prepare with the BMW M Hybrid V8 in view of 2024. A busy and exciting 2023 awaits us, and we are just anxious to start!"
Photo: Michele Scudiero / Brecht Decancq

1 day ago
@GTWorldChEu We want front row seats! 😍