DTM AT ZOLDER AND WTCR AT ZANDVOORT: IT'S ALMOST 'HOME RACE' TWICE FOR WRT THIS WEEKEND!
DTM AT ZOLDER AND WTCR AT ZANDVOORT: IT'S ALMOST 'HOME RACE' TWICE FOR WRT THIS WEEKEND!
16/05/2019
Dutch will be the most spoken language this weekend for Team WRT, as the Belgian squad welcomes the unusual situation of living almost two … home races in the same weekend!
After a very promising maiden appearance in the DTM at Hockenheim, it's already home race for the WRT Team Audi Sport, as the prestigious series stops at Zolder for its second 2019 round. Many friends and guests will be present in the Limburg track to cheer for Jonathan Aberdein and Pietro Fittipaldi, who will be at the wheel of their Audi RS 5 DTM.
Not very far from there, at Zandvoort, the FIA WTCR will hold its fourth round of the season. The Dutch track, freshly confirmed to be reviving soon its F.1 glory, is the closest thing to home race for the Audi RS 3 LMS of the Leopard Racing Team Audi Sport and a ground where Jean-Karl Vernay and Gordon Shedden are hopeful to do well.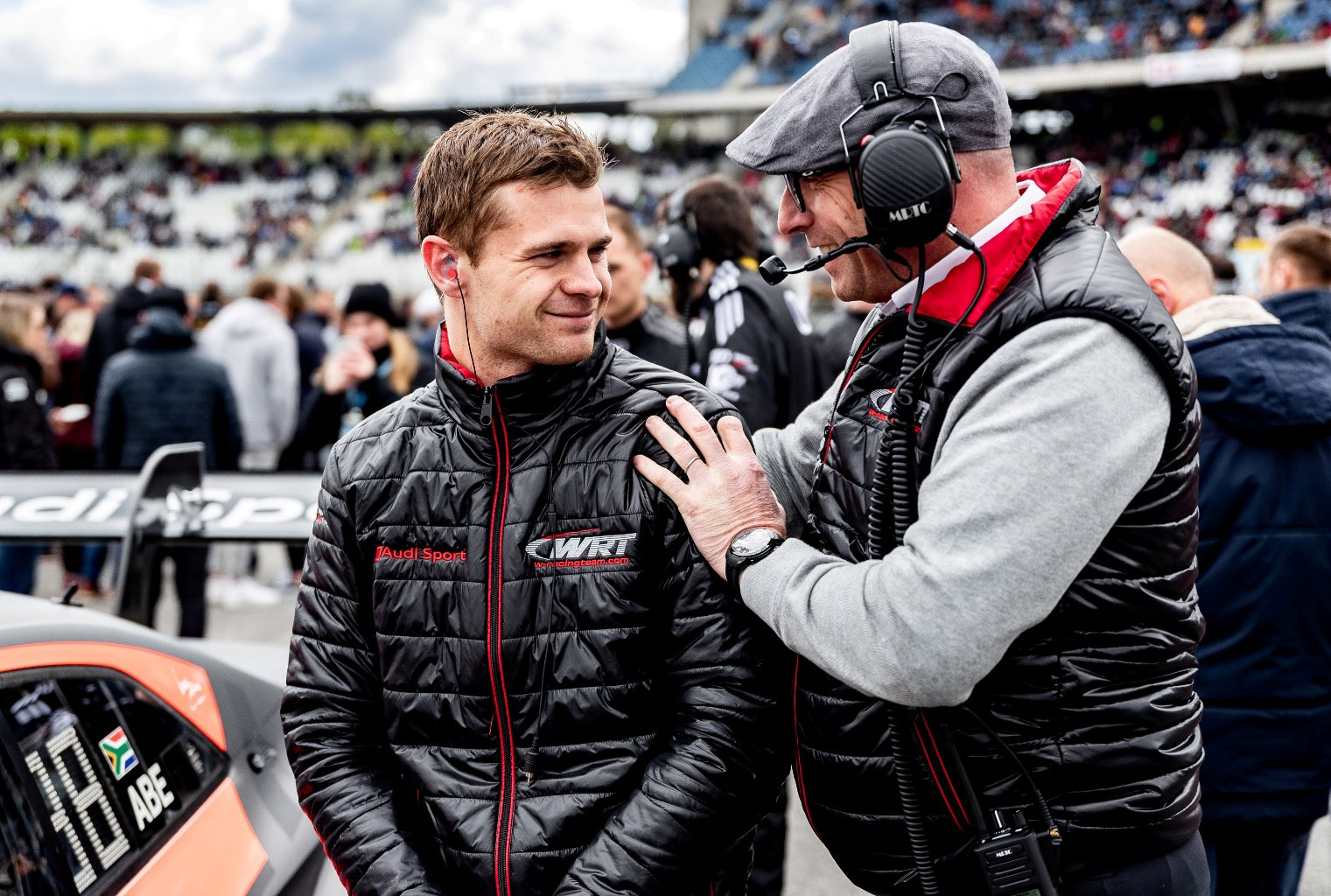 Ahead of what will certainly be a weekend full of emotions, Team Principal Vincent Vosse comments: "Zolder and Zandvoort are two places close to our hearts for many reasons and I hope we will have a great weekend in both. We did very well in the Netherlands in the WTCR last year and I wish we will be as successful this year, hopefully with less technical stresses. At Zolder, I am sure we will live a super event, given the return of the DTM after 17 years of absence. I am sure it will be packed with fans and it's nice to have a Belgian team in the party! At Hockenheim, we could have been more effective in terms of results, but laid down a good basis to start from. Here, the objective will be to improve and make a step forward with respect to that mark. It will be important to qualify well, as Zolder is a tough track for overtaking, but I am also sure we will have a mega show on the track."
DTM
Two weeks ago, WRT lived a key moment in its racing history, as it made its official debut in the DTM. The WRT Team Audi Sport-entered Audi RS 5 DTM made quite an impression and outright achieved scoring the team's first point in the highly competitive and much-acclaimed series. Zolder, a completely different track, will be a different test but the team and its drivers, Jonathan Aberdein and Pietro Fittipaldi, are determined to do well in front of the many WRT friends, family, fans and partners that will be present at the track near Hasselt.
Thierry Tassin (Sporting Director): "Our debut was promising, but we can do much better. We scored our first point, and we could have scored more, but certainly paid a toll to our rookie status. You need some time to really come to absorb all the subtleties of DTM, as almost everything is different in that series, from strategy to rules. It's true for parc fermé, tires, radio conversations, safety-car periods and restarts, almost everything! Conditions at Hockenheim were a little bit special, not only because of the weather, but also because it was the first event of the season and under new rules. We will have to see where we stand when everybody is at its maximum level. For Zolder, it will be crucial to qualify as best as we can, and we saw at Hockenheim that the Audi are even stronger in races than in qualifying, probably because they are less hard on tires. We still have much to learn and to improve, but we feel very supported by the Audi people and the cooperation with them is excellent."
Jonathan Aberdein: "We had our up and downs at Hockenheim, but all in all, it was a positive debut, and we had very good pace in the races. Now it's a matter of putting it all together, but with a little more experience, I am confident we can go for good results. I look forward to the Zolder event, I know we will have a lot of people supporting us there. I discovered the track last week, driving a Fun Cup car, and was impressed. It's an old-school track, not the kind of track made in a parking lot! It's what any driver likes, although you know that any mistake means hitting the wall or ending in the gravel. I was also quite pleased to see that it is one of the very few places in Europe where thanks to Afrikaans I could fully understand a local Menu card!"
Pietro Fittipaldi: "It will be my first time at Zolder, and so will be for many of the drivers and teams, so it will be interesting to see how the event will unfold. It's a very tight circuit and old=school circuit, where making a mistake means hitting the wall, and where overtaking is going to be challenging. I expect very close races, a lot of fights and possible contacts. I look forward to doing well and scoring more points."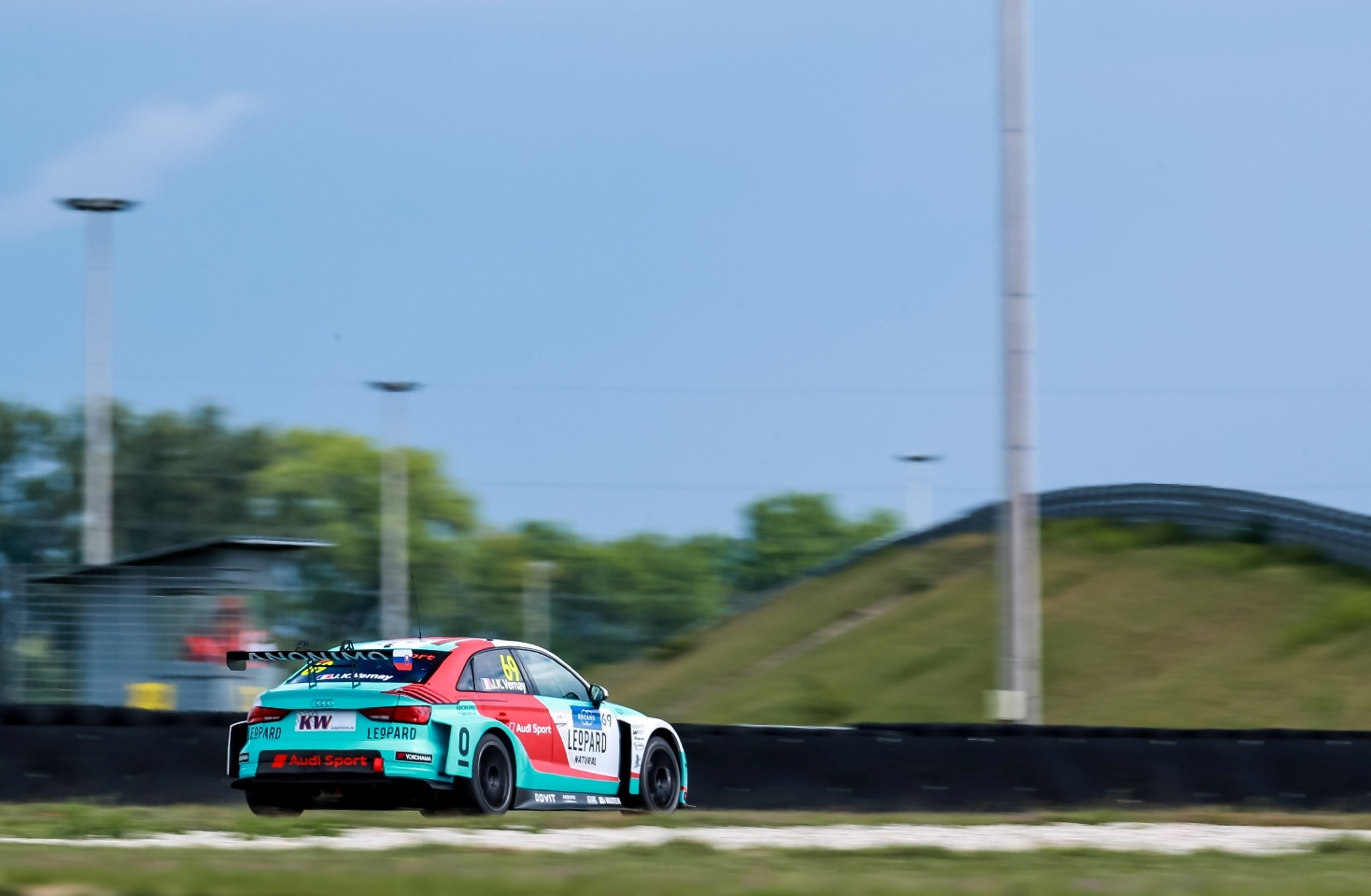 FIA WTCR
After a somehow sweet-and-sour weekend at the Slovakiaring, WRT Team Audi Sport has headed straight to the Netherlands for the second part of a back-to-back commitment. Zandvoort is always a special event, because of the huge crowds flocking to the Jumbo Racing Days, and the proximity to Belgium. Most importantly, the Dutch track has always been favourable to the Audi RS 3 LMS, and Jean-Karl Vernay and Gordon Shedden, the drivers of Leopard Racing Team Audi Sport, are determined to fight for a maximum of points.
Pierre Dieudonné (Sporting Director): "Zandvoort has been good to us in the past, and we are confident we can do well there. Still, the level of competition this year is so close that nothing can be taken for granted. Two of our rival cars, the Honda and the Hyundai, seem to be very strong at the moment, and we need to see what changes will happen in the compensation weights. Also, if weather conditions will play a role, as they did in previous rounds. But, in any case, we are well equipped to respond to all those variables."
Jean-Karl Vernay: "I have, of course, quite some good memories at Zandvoort from last year, as I took a very nice win starting from the back after having changed the engine. It's the kind of thing I would like to repeat, although competition is definitely fiercer this year. Still, Zandvoort is a track I like very much and where I have been improving over the years. I raced there often, also with single-seaters, and it took a while to understand what it takes to go fast there, especially in the final sector, the one with the long corners, where you have to drive very smoothly, not pushing too hard…"
Gordon Shedden: "Slovakiaring was tough, but I managed to score points in all three races, and now I am happy to go to Zandvoort, another F.1 track, and always an amazing event, with a lot of fans. It's a track where extra weight is felt a lot, but it is a good track for us and we did well last year. We need to capitalize on that."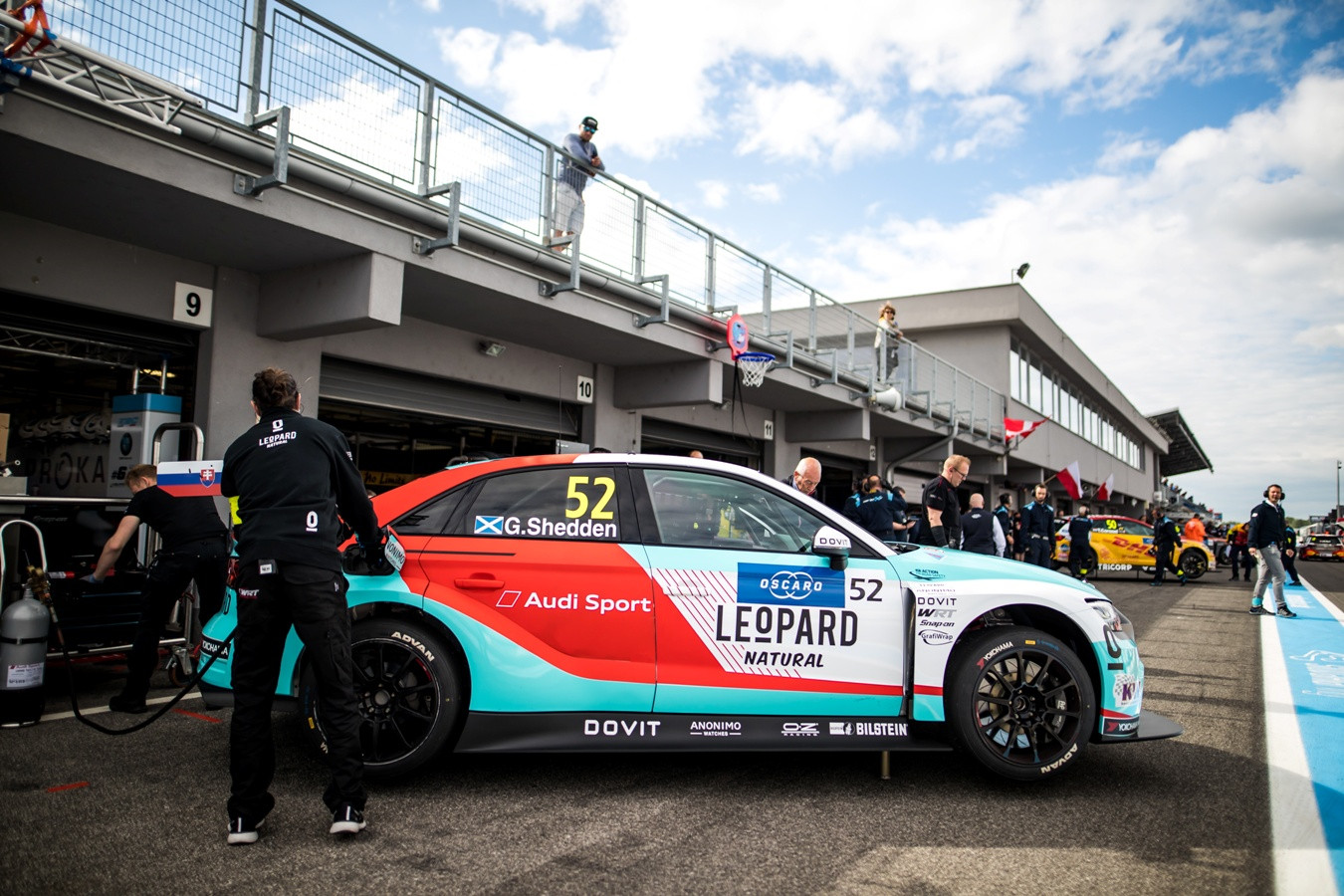 DTM – Round 2
Zolder, Belgium, 17-19 May 2019
Timetable (All times = CET)
Friday 17 May 2019
14:15-15:00 Free Practice 1
17:10-17:40 Free Practice 2
Saturday 18 May 2019
10:35-10:55 Qualifying Race 1
13:30-14:28 Race 1
Sunday 19 May 2019
10:25-10:45 Qualifying Race 2
13:30-14:28 Race 2
WRT Team Audi Sport entries (Audi RS 5 DTM)
#21 Pietro Fittipaldi (BR)
#27 Jonathan Aberdein (ZA)


FIA WTCR - Round 4
Zandvoort, the Netherlands, 17-19 May 2019
Timetable (all in local time = CET)
Friday 17 May 2019
12:45-13:30 Free Practice 1
15:20-15:50 Free Practice 2
Saturday 18 May 2019
08:05-08:35 Qualifying Race 1
14:35-15:05 Race 1 (12 laps)
Sunday 19 May 2019
08:00-08:45 Qualifying 1/2/3
13:15-13:45 Race 2 (12 laps)
16:35-17:15 Race 3 (15 laps)


Leopard Racing Team Audi Sport entries (Audi RS 3 LMS)
#52 Gordon Shedden (GB)
#69 Jean-Karl Vernay (FR)
PHOTOS: AUDI SPORT, Patrick Hecq Photography

46 minutes ago
RT @GTWorldChEu: It's practice day at Misano. FP1 gets underway at 13.10, followed by FP2 at 18.35. We'll have live timing for both, while…