A THIRD SPRINT CUP DOUBLE TITLE IN A ROW AT STAKE AT VALENCIA FOR TEAM WRT
A THIRD SPRINT CUP DOUBLE TITLE IN A ROW AT STAKE AT VALENCIA FOR TEAM WRT
15/09/2022
The 2022 Sprint Cup of the Fanatec GT World Challenge Europe powered by AWC comes to an end this weekend at Valencia, in Spain, and Team WRT, which has a slim lead in both the Teams' and Drivers' standings, is fully focused on conquering the titles, which would be the third in a row in the Sprint Cup. The Belgian squad will be in Spain with its usual four-Audi R8 LMS entry and will also chase heavy points for the GTWCE overall title bids still open.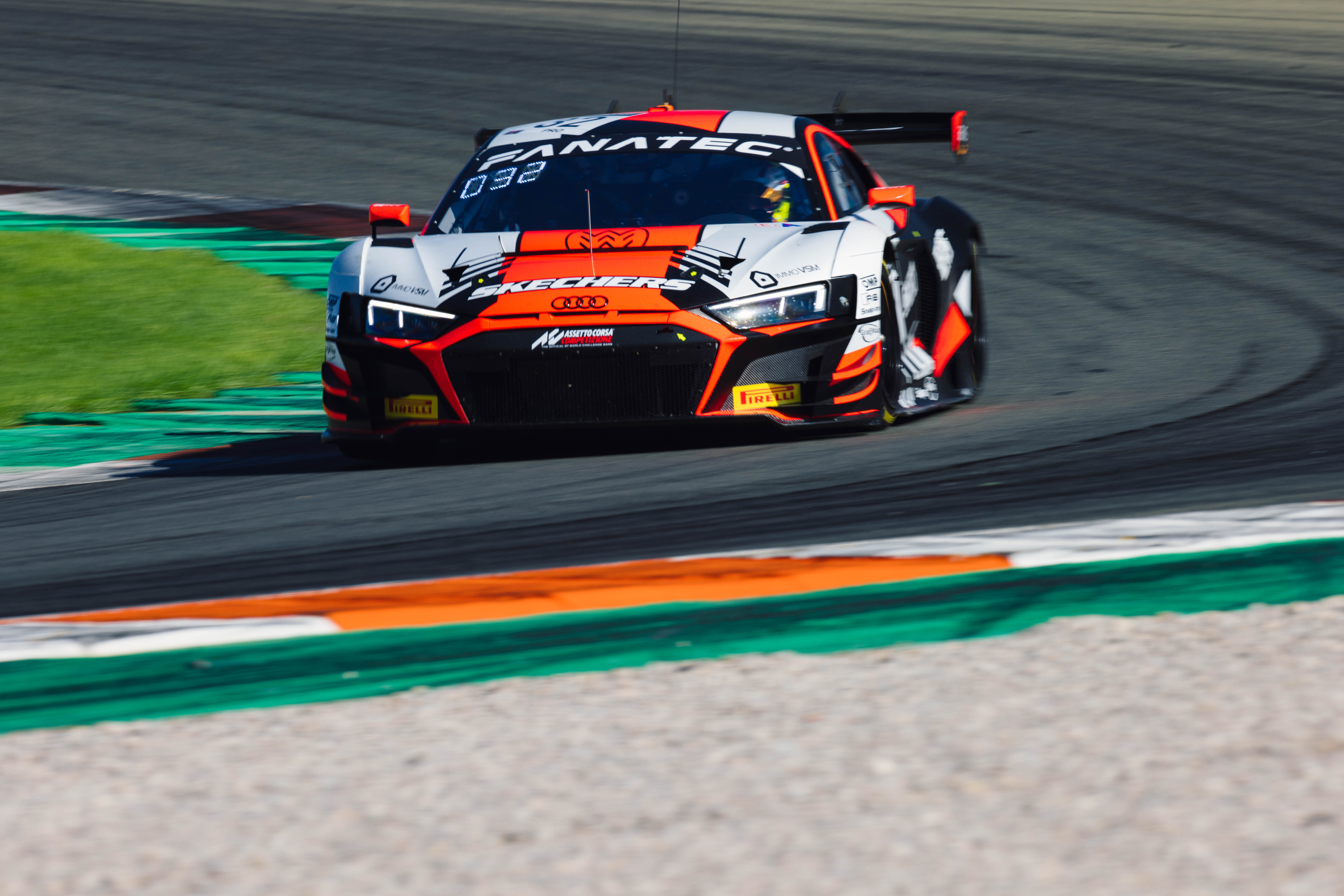 At the moment, in the Sprint Cup, Team WRT has a 4.5-point advantage in the Teams' rankings, while Dries Vanthoor and Charles Weerts lead the Drivers' standings by 11.5 points. The reduced gaps do not allow for any mistakes, but the package has proven its competitiveness and is ready to give it all.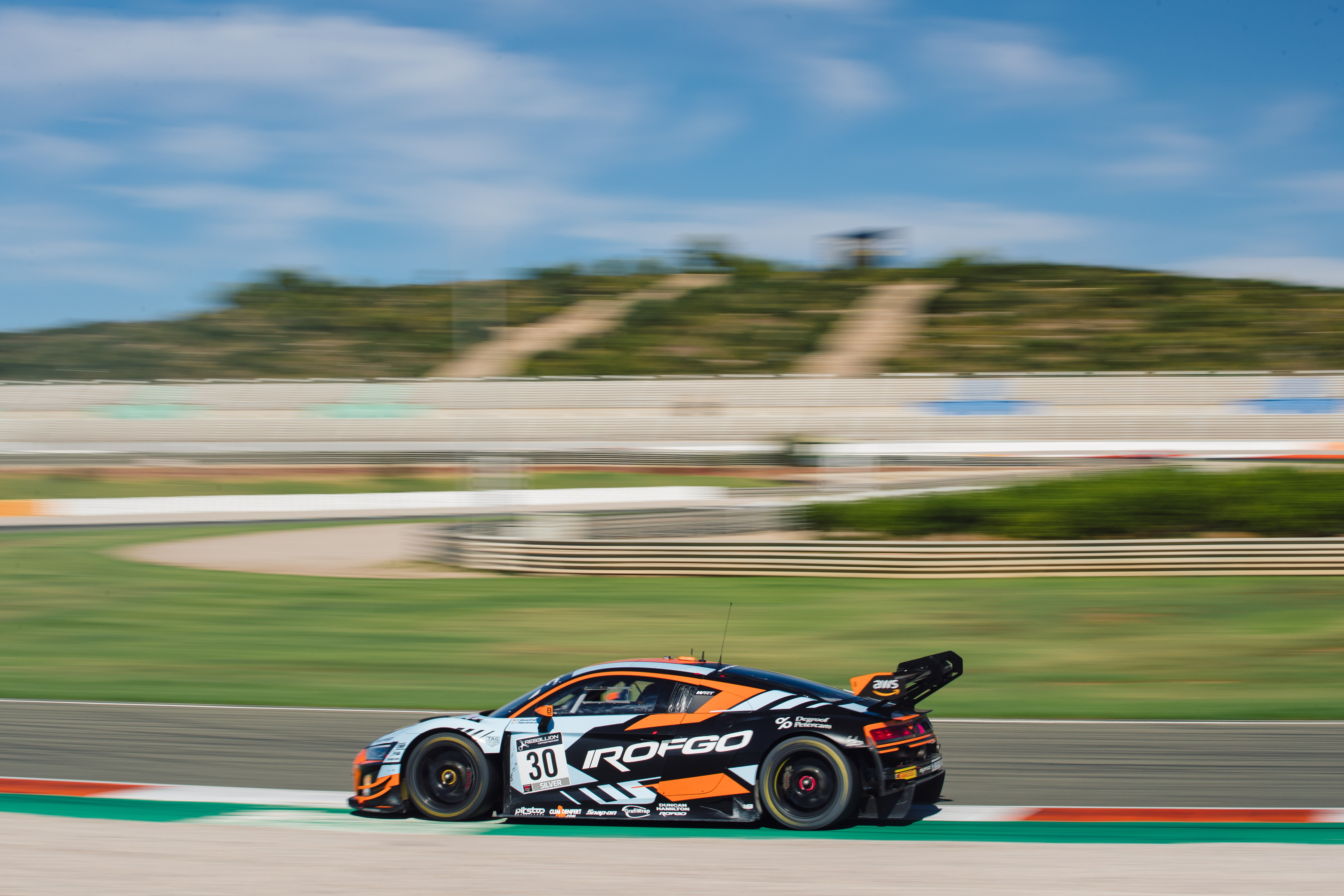 In addition, games are still open in some of the GTWCE overall rankings, including the Teams' one, where Team WRT is second, 25.5 points away from the top. In the Silver Cup, where the Endurance Cup double title has been already secured, Benji Goethe and Thomas Neubauer have a 21.5-point lead and Team WRT an 11.5-point advantage. The final Endurance Cup round in Barcelona will be decisive in that regard.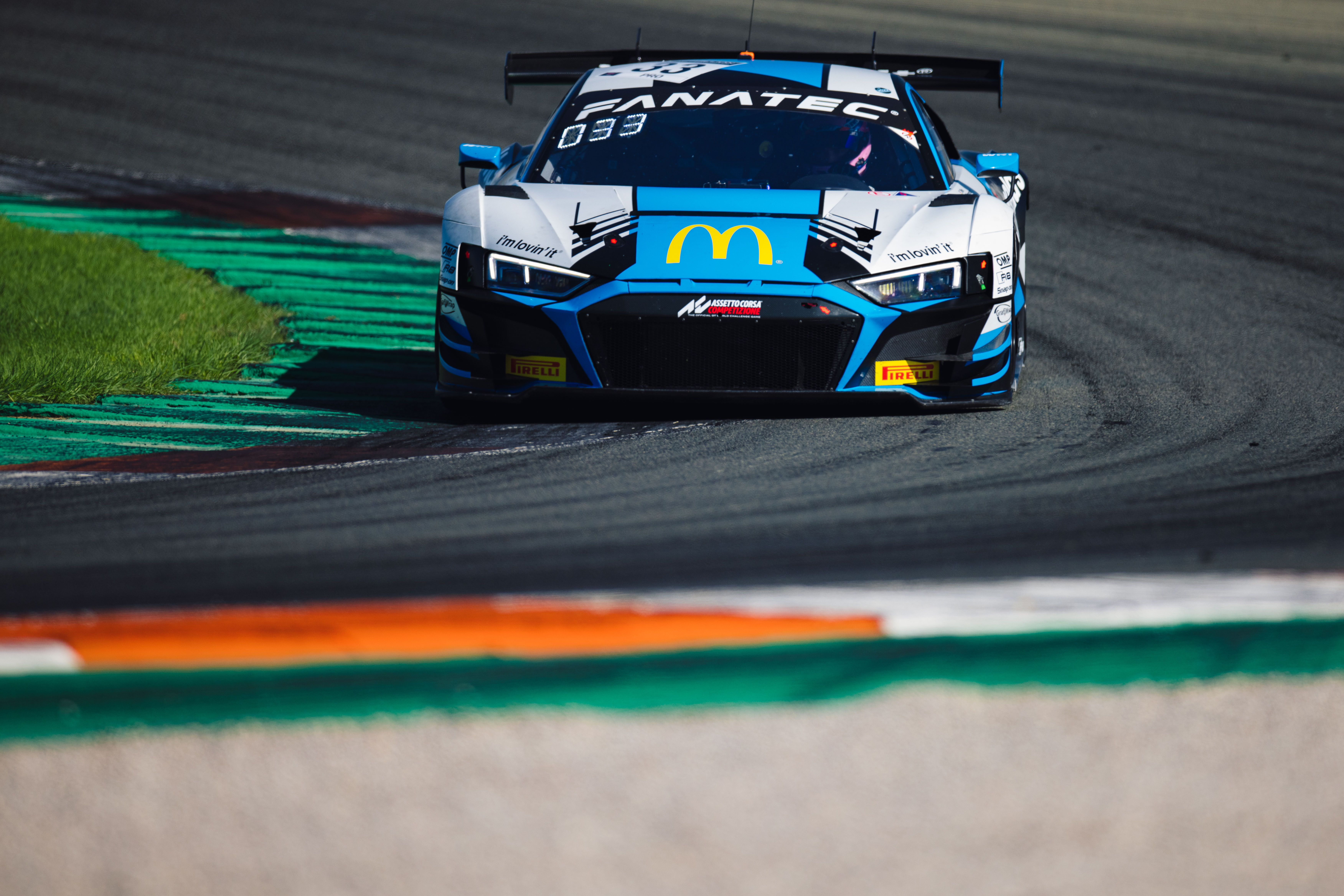 This will be the second time that the GTWCE visits the Circuit de la Comunitat Valenciana Ricardo Tormo, after a first visit last year. Built within a motorsport arena with grandstands surrounding the entire layout, the 4.005-km track is used for both car and motorbike racing and is particularly technical and twisty, with a constant sequence of acceleration and braking zones.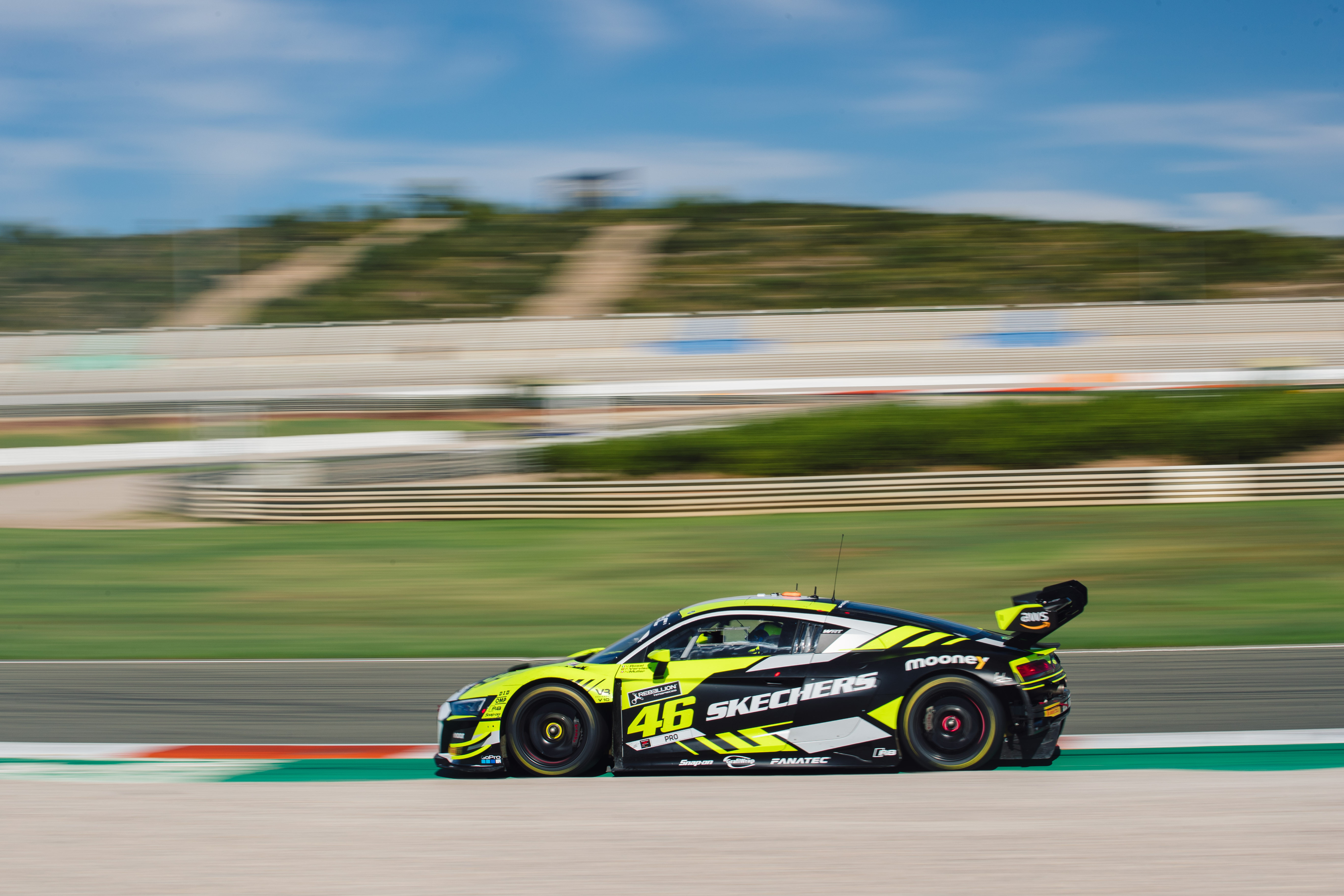 Ahead of this crucial round, Team WRT Principal Vincent Vosse stated: "We have raced in Valencia only once, last year, and it was a very difficult weekend for us. I hope we have learned the lessons and carry back better memories. It's the end of the Sprint Cup season and a third consecutive double title would be a great achievement. Still, we don't have room for mistakesIt is clear that we need to be very focused since the private tests on Thursday. Everybody in the team is fully motivated and determined to do so, and we are still in the race for other titles in the overall standings which will be decided at Barcelona, hence the importance to score heavy points."
Dries Vanthoor: "It's the last round of the Sprint Cup here in Valencia. We lead the championship by only 11.5 points but 35 are still on stake, so it will be a very important and hard weekend. We can't allow any mistake. Hopefully, we will be competitive and win the title for a third time, which would be a very nice achievement."

Charles Weerts: "It's Valencia this weekend and we are heading there as championship leaders. Still, it is going to be a very stressful weekend, as we know that our closest competitors, the Mercedes, are very quick there, as proven last year. We have also proved to be a strong package, so we definitely have all to play with, and I hope the latest updates of the Evo II package will help us. What is sure is that the team, Dries and myself will do everything we possibly can to take our third Sprint Cup title in a row."

Benjamin Goethe: "I look forward to Valencia, we can't win the Silver Cup in the Sprint championship anymore, but we can still finish second. We will give everything to finish as high as possible and also score maximum points for the Overall championship."

Thomas Neubauer: "Last round of the sprint Cup on a track I don't know, as I have never raced in Valencia before. We still are fighting for a final podium in the Silver Cup in Sprint, so the goal will be to finish as high as possible and also score points for the combined Sprint/Endurance standings." "

Jean-Baptiste Simmenauer: "I look forward to the last Sprint race. I have never raced before in Valencia, so it is going to be a bit of a challenge for me. I have really high hopes for this weekend knowing we missed the Silver Cup podium twice for almost nothing in recent rounds."

Christopher Mies: "I really look forward to Valencia, it will be my first time there but I have heard many nice things about the track. It's the last round of the Sprint Cup and we want to finish on a high. We should have been on the Silver cup podium already twice, but eventually, it didn't work. It was just bad luck and we want to reward the boys for all their excellent work. Team WRT proved once again to be on another level and it would be nice to wrap things up with a good result."

Frédéric Vervisch: "It's already the last Sprint Cup event, the season went fast and we are still aiming at our first podium, which is really not very far, as proven by our P5 in the last Sprint round. We prepared this event very well and for sure, we will push very hard!"

Valentino Rossi: "Valencia is of course a track I know very well from motorbike racing, I have raced there many times, and it is there that I did my first test with Team WRT and the Audi at the end of last year. The last Sprint Cup race in Misano went well, we hit the top-5, we will try to do better here. It will be important to have a good feeling with the car and hopefully, we will be competitive."

Fanatec World GT Challenge Europe powered by AWS - Sprint Cup Round 5
Circuit Ricardo Tormo, Valencia, Spain – 15-18 September 2022

Timetable (CEST)

Thursday 15 September 2022
09:00-13:00 Paid test session

Friday 16 September 2022
09:40-11:00 Free Practice
13:10-14:30 Pre-Qualifying

Saturday 17 September 2022
09:00-09:20 Qualifying 1
14:00-15:00 Race 1

Sunday 18 September 2022
09:00-09:20 Qualifying 2
14:00-15:00 Race 2

Team WRT entries (Audi R8 LMS)
#30 Benjamin Goethe (DE) – Thomas Neubauer (FR) Silver
#32 Dries Vanthoor (BE) – Charles Weerts (BE) Pro
#33 Christopher Mies (DE) – Jean-Baptiste Simmenauer (FR) Pro
#46 Frédéric Vervisch (BE) – Valentino Rossi (IT) Pro

Photo: Michele Scudiero
7 months ago
@Fhabsburg62 @GTWorldChEu @ValeYellow46 @augustofarfus @weerts_charles @SheldonvdLinde @vanthoordries1… https://t.co/Alo6nzivvx