TEAM WRT TARGETS VICTORY AS THE GT SEASON RESUMES AT HOCKENHEIM
TEAM WRT TARGETS VICTORY AS THE GT SEASON RESUMES AT HOCKENHEIM
01/09/2022
The summer holidays are over and for Team WRT the season resumes with what it had in hands before the break, the Endurance Cup of the Fanatec GT World Challenge Europe powered by AWS. The fourth and penultimate round takes place at Hockenheim, where the Belgian squad will field its usual five Audi R8 LMS entry.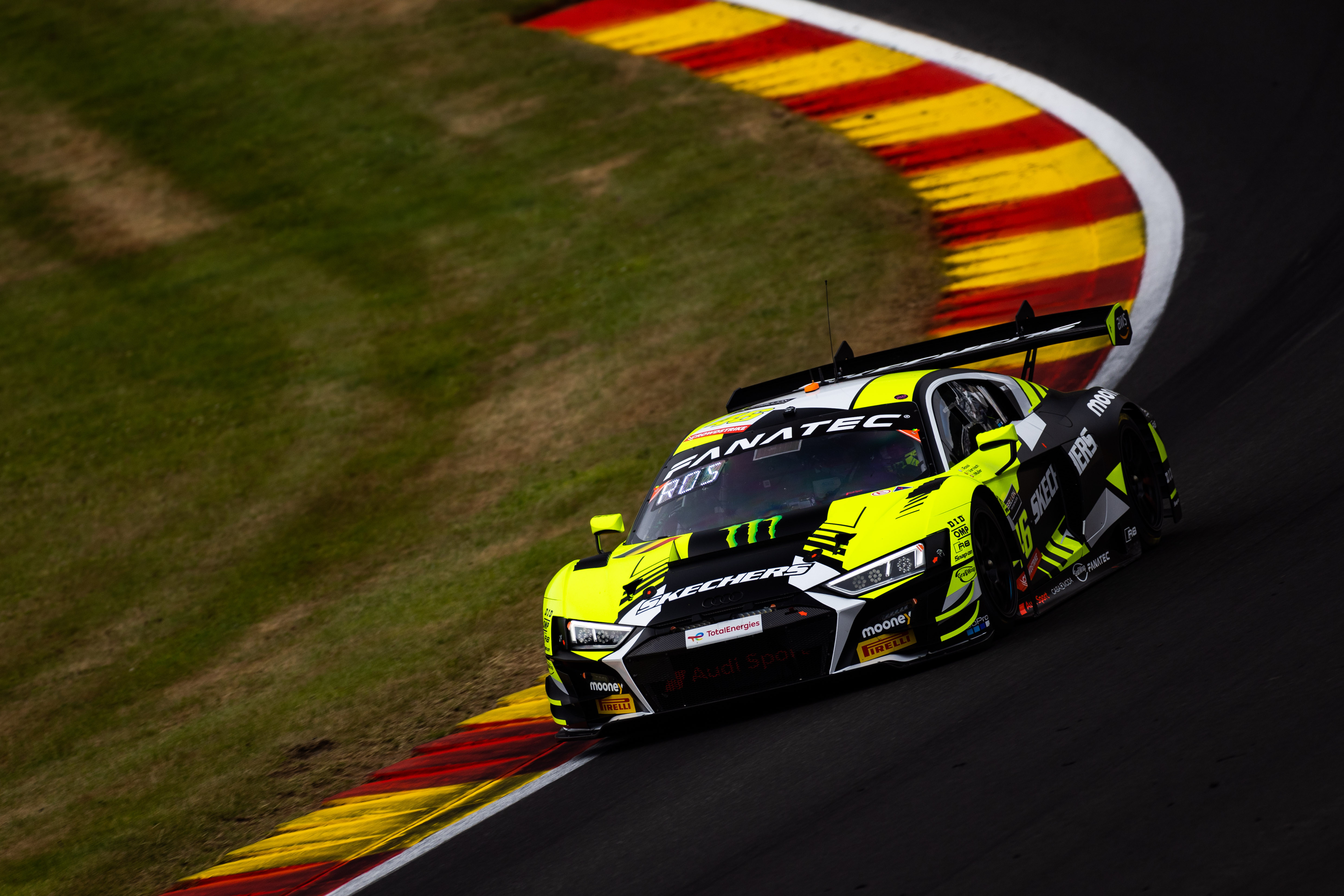 The Hockenheimring is a new-comer in this year's calendar but certainly not an unknown entity to WRT. The 4.574-km track in Baden-Württemberg, a regular venue in the ADAC GT Masters and DTM calendars, has plenty of history and tradition since it was first used in 1932 in its original form before becoming a F.1 track in 1970. Its long straights, alternating with chicanes and a very technical final sector going through a grandstand arena are characteristics appreciated by drivers and fans alike.
The layout should be favourable to the Audis and Team WRT goes to Germany with the objective to fight for victory, needed to remain in the race for the titles in the GTWCE overall and Endurance championships, as chances have slimmed after the Spa 24 Hours. The situation is much better in the Sprint Cup, where Team WRT's car leads in all Driver and Team standings. In the sub-categories, Benjamin Goethe, Thomas Neubauer and Jean-Baptiste Simmenauer will aim at reinforcing their leadership in the Silver class after their Spa success and before the final round in Barcelona.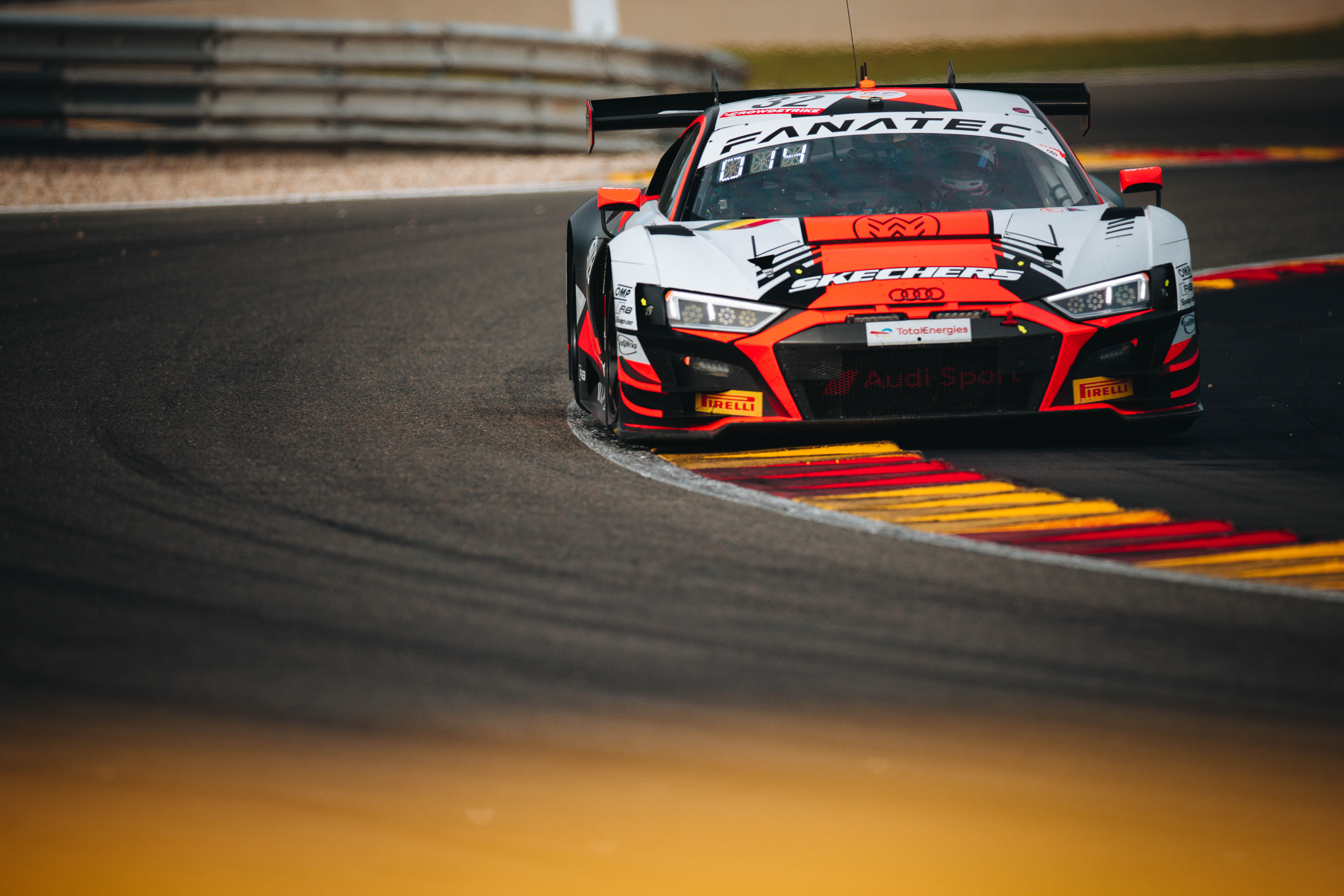 Team WRT Principal Vincent Vosse shares his determination ahead of the commitment: "It's always nice to go to a different venue from time to time and Hockenheim is clearly one of the great circuits in our continent. Hopefully our experience from the ADAC GT Masters and the DTM can help us adapting more quickly. After a difficult 24 Hours at Spa, our situation in the GTWCE overall and Endurance championships is not ideal, but as we always say, until there is a mathematical chance, we'll go for it, while we have a much better situation in the Silver Cup that we'll try to increase. The summer break has allowed everybody to recharge their batteries and everybody is fully motivated to do well. We are ready to fight at the very top."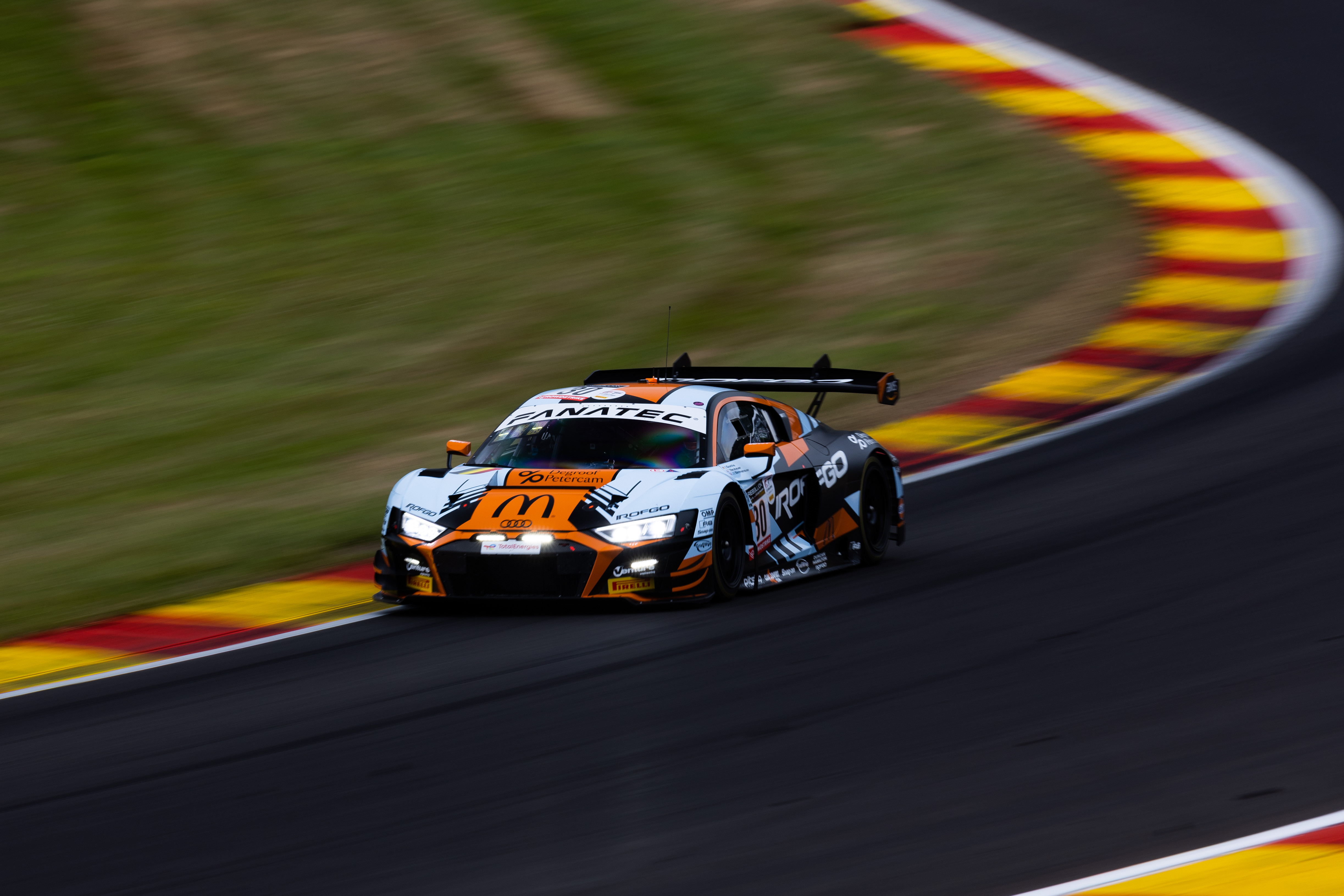 Dries Vanthoor: "Hockenheim comes up and we a challenging position in the points table, hopefully we can get a good result and bounce back. The Audis have always done well at Hockenheim, but an endurance race there will be a first, let's hope we will be competitive."
Charles Weerts: "It feels good to say we are back to racing since we didn't drive for a few weeks. Hockenheim is a track I like and hopefully we can have some good results. The aim now is to go for victories and do our best."
Kelvin van der Linde: "After Spa, we look forward to fight back and hopefully to get a win at Hockenheim. It's a track I know well from my ADAC GT experiences and where I've often been successful. On top, it is almost home race, as I live a few km from there."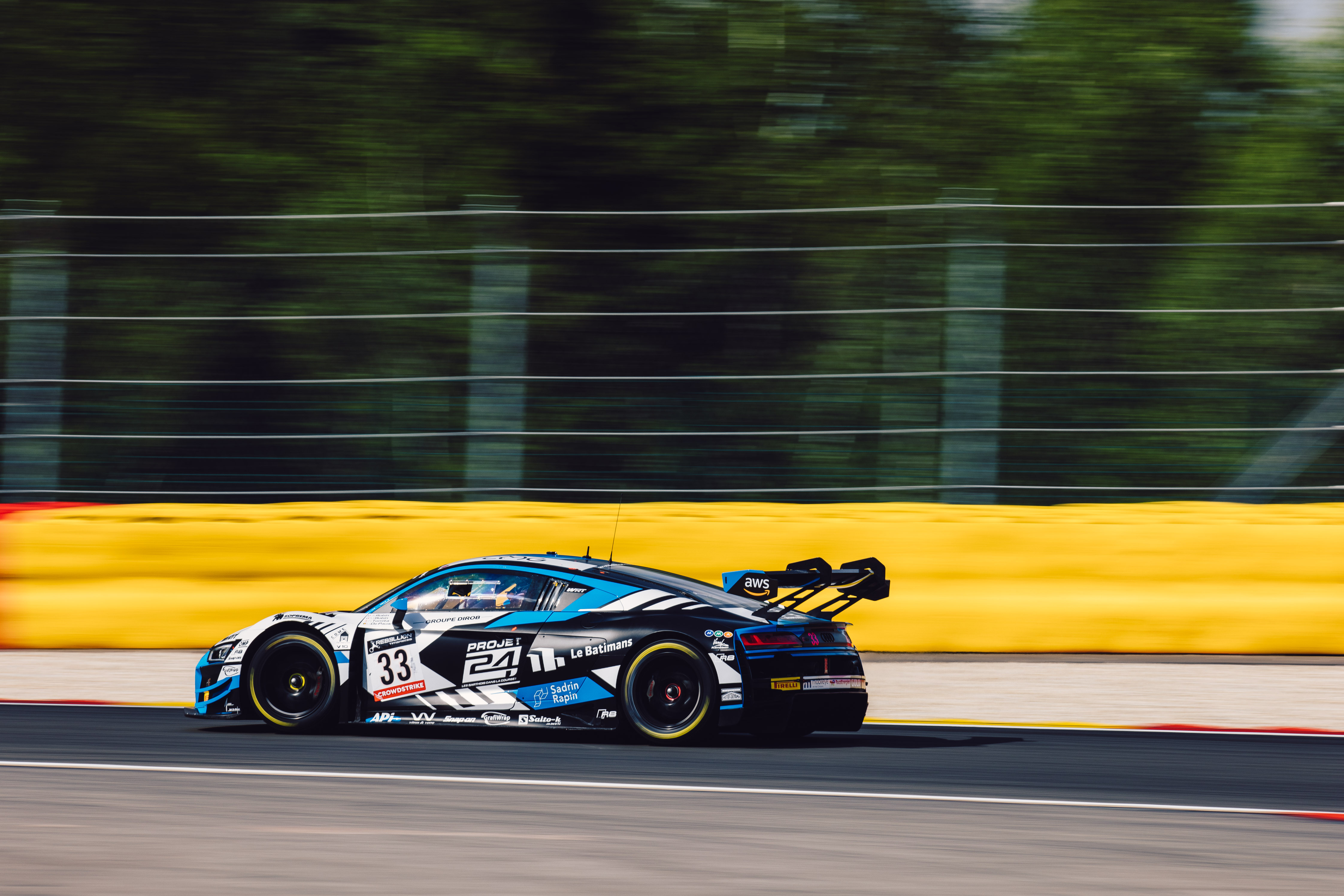 Benjamin Goethe: "I'm very happy to go back racing after the long summer break. We come from a very good race at Spa, winning the class, and we want to carry on the momentum and hopefully aim at another win this weekend."
Thomas Neubauer: "After some good time off, it is nice to be back to racing. After Spa, we can look to a nice end of the season and Hockenheim is a very nice track, where together with Benji and JB, we can continue the good momentum."
Diego Menchaca: "I'm very excited to get back to racing at Hockenheim. At Spa we were very unlucky, but we showed great potential and pace. We want to repeat that in the final rounds of the championship and bring home some silverware."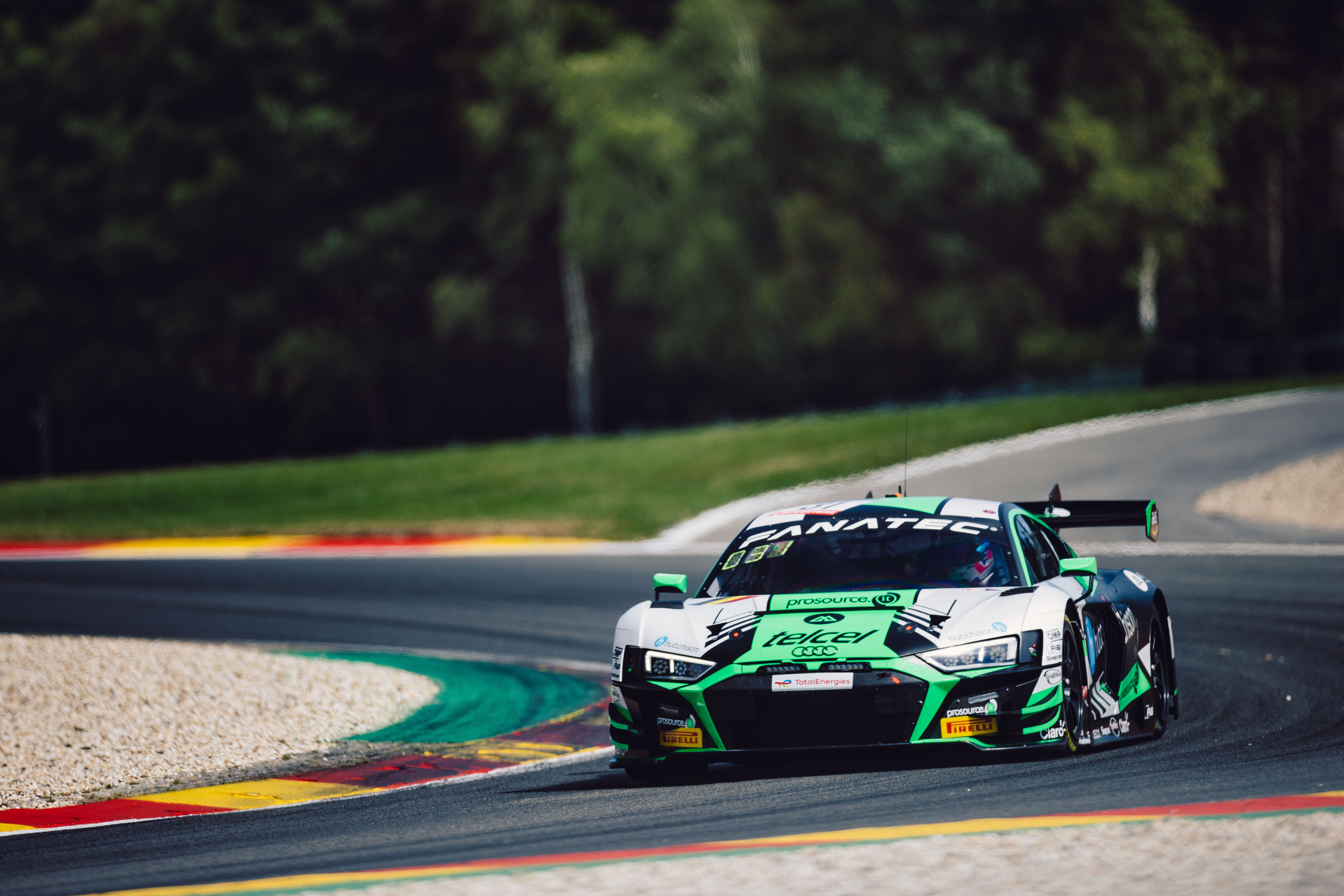 Lewis Proctor: "I'm excited to get going this weekend at Hockenhiem. The Audi seems suited to the technical nature of the middle and final sectors, so I am confident we can be at the sharp end of Silver Cup. Hopefully, our bad luck is now over after the issues we experienced in the Spa 24."
Ryuichiro Tomita: "After Spa, where we got a great result, we are still in the championship race. This will be another new circuit for me, so I will be exploring one thing at a time, and we will work hard with Maxime and Arnold."
Arnold Robin: "Hockenheim is a track that I really like. After a good race at Spa, we want to be back on the podium again. If we don't do mistakes, we know that we have the pace to get a good result."
Maxime Robin: "Let's have a positive second half of the season. The first part went well, with some podiums, now we want to fight for the class podium at the end of the season. I can't wait to hit the track again on Thursday."
Nico Müller: "I am looking much forward to Hockenheim, as it is something close to home race for me and I hope to see many Swiss fans around. After Spa, we are back to a normal race format and I hope we can be fighting at the sharp end again, together with Vale and Fred and building up on the valuable experience gathered a Spa. Hockenheim is a circuit I know well and a pretty good one for the Audis, so let's take out the most out of the weekend."
Frédéric Vervisch: "After a few weeks of break, with no racing and no tests, it is nice to be back on a track and in and Endurance race. Our last one was a good one and hopefully, we can continue the way we are progressing all year, and who knows, maybe get our first podium."
Valentino Rossi: "It's time to go back to the track after the summer break and I am happy to race at Hockenheim and in a 3-hour race. We tested there for one day during the winter, with bad weather, but it still allowed checking that the car goes well there. It is a difficult track, narrow and with hard-braking zones. With Fred and Nico, we'll try to have a good understanding of our performance level and we'll do our best to get a good result."

Fanatec World GT Challenge Europe powered by AWS - Endurance Cup Round 4
Hockenheim, Germany – 1-4 September 2022

Timetable (CEST)
Thursday 1st September 2022
14:00-18:00 Paid test session
Friday 2nd September 2022
14:55-15:55 Bronze test
Saturday 3rd September 2022
09:45-11:15 Free Practice
14:05-15:35 Pre-Qualifying
Sunday 4th September 2022
09:45-10:45 Qualifying (Q1-Q2-Q3)
15:00-18:00 Race

Team WRT entries (Audi R8 LMS)
#30 Benjamin Goethe (DE) – Thomas Neubauer (FR) – J.Baptiste Simmenauer (FR) Silver
#31 Diego Menchaca (MX) – Lewis Proctor (GB) – Finlay Hutchison (GB) Silver
#32 Kelvin van der Linde (ZA) – Dries Vanthoor (BE) – Charles Weerts (BE) Pro
#33 Ryuichiro Tomita (JP) – Arnold Robin (FR) – Maxime Robin (FR) Gold
#46 Nico Müller (CH) – Frédéric Vervisch (BE) – Valentino Rossi (IT) Pro

Photo: Michele Scudiero, Brecht Decancq

5 months ago
@Fhabsburg62 @GTWorldChEu @ValeYellow46 @augustofarfus @weerts_charles @SheldonvdLinde @vanthoordries1… https://t.co/Alo6nzivvx