TEAM WRT READY TO FIGHT FOR SPA 24 HOURS GLORY
TEAM WRT READY TO FIGHT FOR SPA 24 HOURS GLORY
26/07/2022
The 'big one' has arrived for the 2022 Fanatec GT World Challenge Europe powered by AWS: like always at this time of the year, the TotalEnergies 24 Hours of Spa will attract the attention of motor racing fans around the world, confirming its status of the greatest GT racing race in the world.

The 73rd edition of the mythical race will be no exception and, with 66 cars entered, promises to be as exciting and closely fought as ever. It will also weigh greatly on the standings of both the overall GTWCE and the Endurance Cup.

Needless to say, for Team WRT, the Spa 24 Hours has the added value – and responsibility – of being its home race. The Belgian squad, once again, will fight for victory, with a line-up that includes five Audi R8 LMS.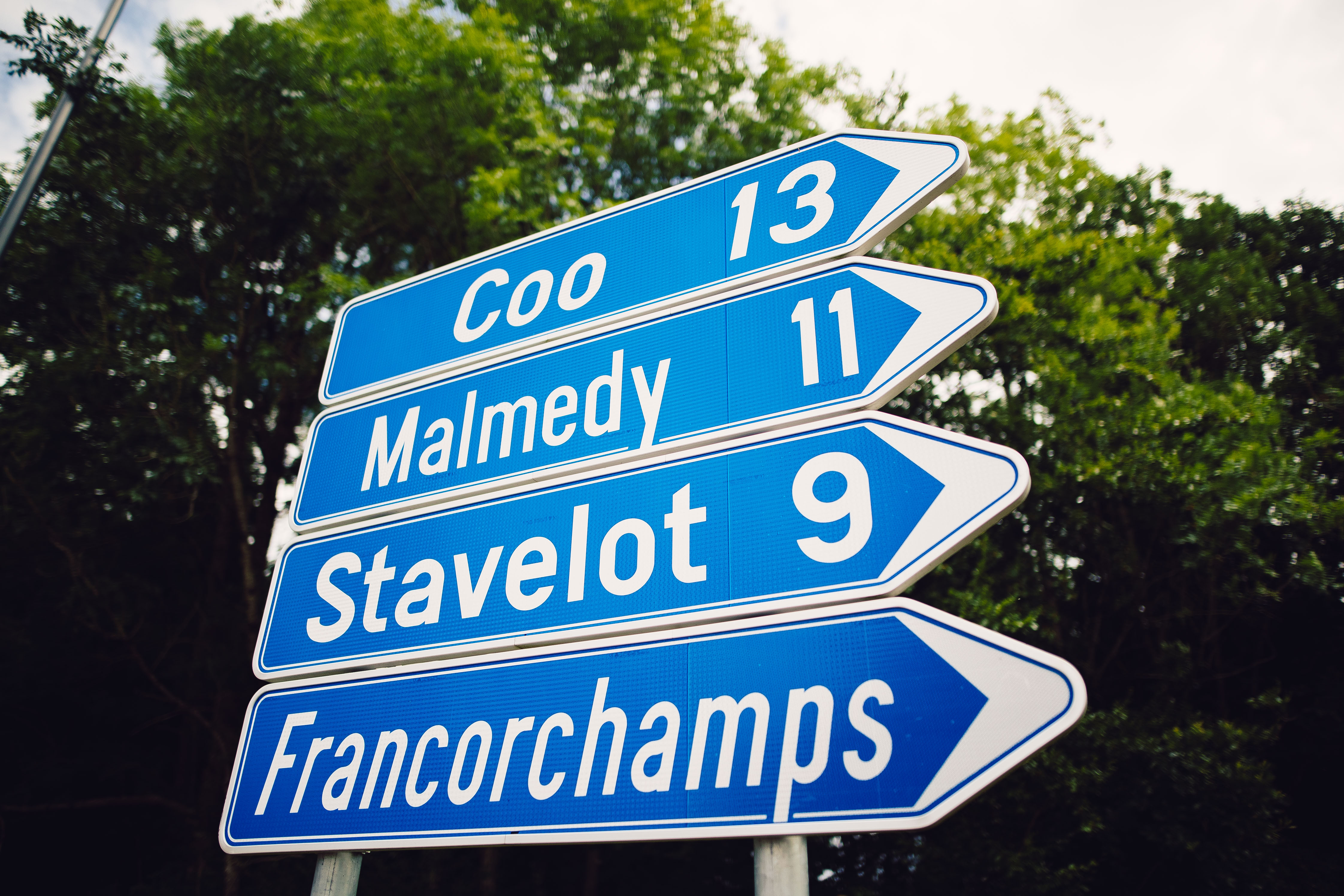 Team WRT has an excellent record at the Ardennes enduro, with two wins (2011 and 2014) and six other podium finishes in 12 runnings, but the objective for 2022 clearly is to be back on the top step of the podium, something that hasn't happened since too long despite being in contention for the victory every year. Talking about victory, it eluded the squad only in the dying moments of the race last year when car #32 with Vanthoor-Weerts –van der Linde was beaten by only 3.9 seconds after having started last on the grid .

Besides the desire for revenge, there are many reasons to be confident this year, as the squad is performing successfully in any circumstance this season and the official pre-race tests last month went well. Still, it is useless to remind how many variables can play a role in such a long and challenging race. For once, changing weather shouldn't be among them, as forecasts predict a dry and warm weekend, although nothing is ever granted at Spa on this matter. Also, it will be interesting to see how the slight changes recently made to some of the key corners (including the iconic Eau Rouge-Raidillon sequence) of the 7-km track will play

In the GTWCE standings, Team WRT is currently leading in the overall Teams ranking, with a narrow gap (1.5 points) and second in the Endurance Cup, also by a minimal difference (1 point). In the Drivers' overall rankings, Dries Vanthoor-Charles Weerts are leading by an even closer margin (0.5 points) in the GTWCE and fourth in the Endurance Cup, where, together with Kelvin van der Linde, they are 12 points away from the top. Hence the importance of the coming 24 Hours, which give extra points given its length.

Team WRT's line-up of five Audi R8 LMS is the standard Endurance Cup one, with cars #32 and #46 in Pro (it will be, of course, Valentino Rossi's debut in the TotalEnergies 24 Hours of Spa), and cars #30 and #31 in the very competitive Silver Cup, where there is also much at stake: Team WRT is currently leading the Endurance Cup Teams standings (+2 points) and a close second in the overall GTWCE (-9 points), with Goethe-Neubauer-Simmenauer second in the Drivers' rankings of both listings. Car #33, entered in the Gold Cup, will also seek class honours and sees the only driver line-up change, with the addition of a fourth element, Belgian rising star Ulysse De Pauw (20), who will be debuting with Team WRT fresh from having already secured the 2022 Silver Cup title in the Sprint Cup.

Team WRT Principal Vincent Vosse reflects ahead of the big event: "We tend to repeat every year that the 24 Hours of Spa has become bigger, more competitive and more complex, but this is the truth. It's clear that it is the greatest GT3 race in the world, that it is now a long sprint race that will be decided by a matter of seconds and that there are at least 20 cars that can fight for victory. It has been a constant evolution. It just happens that I won it as a driver twenty years ago, with the Dodge Viper of Larbre Compétition. We crossed the line with a gap of 5 laps, which today is unthinkable. In those times, reliability was a real issue, today cars are close to perfection, it is incidents, strategy, or mistakes making the thin difference. As Team WRT, we have won at Spa twice and been very close to victory many other times, like last year. The objective is to repeat that and hopefully, take a third win. We are well prepared and closer to the Ferrari than we were last year. We field five cars, with ambitions in other classes, but we are used to big efforts like this and running a big team of hundred people. Let's see how it goes."

Dries Vanthoor: "After what happened last year, we are eager to win and I think we have a good chance, as the car and the team are very good and testing went very well. We showed last year what we were capable of, coming in second from last, so we are all very keen to go for a win. It is going to be warm and dry, it will be a great race."

Charles Weerts: "It's Spa this weekend, the biggest race, and we'll do our best to try to get a win that we are hunting since a while. We'll give everything to achieve the goal and let's see how it goes."

Kelvin van der Linde: "We look forward to this year's race after P2 last year, which is only one step below victory. Dries and I already won the Nürburgring this year, so we have a great opportunity to win the two greatest races in the GT world. It's our goal and it would be also great for the team and the Endurance championship."

Benjamin Goethe: "It's the biggest race of the season and I look forward to it. We have been preparing and training a lot and I think it should be a good race with the line-up we have and the team we have behind us. Spa is a track I enjoy a lot, so I'm really looking forward to doing well."

Thomas Neubauer: "It's the most exciting weekend of the season and I can't way to be at Spa with Benji and Jean-Baptiste. It's a great line-up and I think we can do some good result. The car and the team are great, so we just need to focus on ourselves and do no mistakes, as the first objective is to get to the end. That is the mindset, without forgetting that we are racing in Belgium with a Belgian team, and we all want it to shine here."

Finlay Hutchinson: "I really can't wait to get started. Coming from our first Silver Cup podium at Paul Ricard obviously gives all of us a boost, so we're looking to build on that and hopefully come out of the blocks well in practice and pre-qualifying. Our Audi was working well straight out of the box in France, that's the aim for Spa as well. In such a long race, it's not just about how quick you are, there's so much that needs to go in your favour: reliability, consistency and factors such as weather and safety cars. We're all feeling confident though and, personally, I've got a lot of unfinished business in the 24 Hours, so I'm definitely aiming for a big result."

Diego Menchaca: "I am very happy that the week you expect the most when you commit to GTWCE is finally here! We come from a pretty good result at Paul Ricard and we had a couple of very good test days in Spa, so our aim is of course to make it to the podium again. I am with the best possible team to do such a challenging race, so our focus is to be quick and reliable taking it one stint at a time and of course, enjoy the whole week and the atmosphere in the biggest GT3 race in the world."

Lewis Proctor: "I am super excited to get my first taste of 24-hour racing this weekend at Spa. It's been a solid year so far with lots learned over the two Endurance rounds so far and I hope we can build on these results this weekend. I've been so impressed with the team and the Audi so far!"

Ryuichiro Tomita: "I'm really happy to be at the Spa 24 Hours for the second time. In the previous round at Paul Ricard, we were able to achieve our first podium of the year. I think things are going well for us as a team, so together with the Robin brothers and our new teammate Ulysse, I hope to have a race where we can enjoy the great track."

Arnold Robin: "I can't wait to participate in my first 24 Hours of Spa. It will be a real challenge for my first season in GT but I am lucky to be able to count on strong teammates as well as the best team in the world of GT racing."

Maxime Robin: "I'm really happy to start this long weekend of the 24 Hours, and to share it with Team WRT for our first participation. We prepared for the race since the beginning of the season and we are ready to fight for 24 hours!"

Ulysse De Pauw: "I am really looking forward to joining the team, to do so for the Spa 24 Hours feels even more special for a Belgian driver. I know it will be a big challenge for me to jump into a new car straight away on Thursday, but I am super motivated and will do my best to deliver and help Maxime, Arnold and Ryu to get the best possible result. A huge thanks again to the team for this opportunity."

Nico Müller: "We have big goals after the positive race at Ricard, and I hope that Vale, Fred and me as a trio will be able to keep going for good progression and even put some pressure on the big guys in front. Spa is always a big event, especially if you race for Team WRT as it is their home race. That gives some extra motivation and we all want to show that the team is absolutely awesome and deserves a big result."

Frédéric Vervisch: "The 'big one' is going to be a new experience for Vale but also for me, as I will guide him through the long week and advise him on how to manage everything, from the many parallel activities to rest times. I'm looking forward to it and think we can do well, as we have a good car and a good team. The objective remains to finish the race, and as high as possible."

Valentino Rossi: "I am very happy to be at the most important race of the season and such a great event. I can't wait to be contesting my first 24 Hours of Spa, it will be for sure an incredible experience. On top, Spa is a fantastic track, long, fast and technical, I really enjoyed driving a GT3 car there in the tests. With 66 cars and all the best GT drivers in the world, it is going to be a great event, and together with Fred and Nico we will give the maximum in what is also our home race as a team."

Fanatec World GT Challenge Europe powered by AWS - Endurance Cup Round 3
TotalEnergies 24 Hours of Spa, Spa-Francorchamps, Belgium, 28-31 July 2022

Timetable (CEST)

Wednesday 27 July 2022
17:30 Parade in the streets of Spa

Thursday 28 July 2022
10:50-12:20 Free Practice
16:15-17:15 Pre-Qualifying
20:40-22:01 Qualifying (Q1-Q2-Q3-Q4)
22:20-23:50 Night practice

Friday 29 July 2022
15:05-16:05 Esports GT Pro Race
18:20-18:50 Warm-up
19:00-19:30 Superpole (top 20)

Saturday 30 July 2022
16:45 Start of Race (24 Hours)

Sunday 31 July 2022
16:45 End of Race

Team WRT entries (Audi R8 LMS)
#30 Benjamin Goethe (DE) – Thomas Neubauer (FR) – J.Baptiste Simmenauer (FR) Silver
#31 Diego Menchaca (MX) – Lewis Proctor (GB) – Finlay Hutchison (GB) Silver
#32 Kelvin van der Linde (ZA) – Dries Vanthoor (BE) – Charles Weerts (BE) Pro
#33 Ulysse De Pauw (BE) - Ryuichiro Tomita (JP) – Arnold Robin (FR) – Maxime Robin (FR) Gold
#46 Nico Müller (CH) – Frédéric Vervisch (BE) – Valentino Rossi (IT) Pro

Photo: Brecht Decancq


7 months ago
@Fhabsburg62 @GTWorldChEu @ValeYellow46 @augustofarfus @weerts_charles @SheldonvdLinde @vanthoordries1… https://t.co/Alo6nzivvx