TEAM WRT TO ZANDVOORT FOR A HOT AND CRUCIAL ROUND OF THE SPRINT CUP
TEAM WRT TO ZANDVOORT FOR A HOT AND CRUCIAL ROUND OF THE SPRINT CUP
16/06/2022
As the 2022 season reaches its mid-point turn, there is no rest for teams and drivers of the GT racing élite. Next weekend, the Fanatec GT World Challenge Europe powered by AWS will be at Zandvoort, the popular resort on the Dutch North Sea but not to relax on the beach. The third round of the Sprint Cup is of crucial importance to determine the trend of the championship, and Team WRT is determined to do well with its usual four-car entry.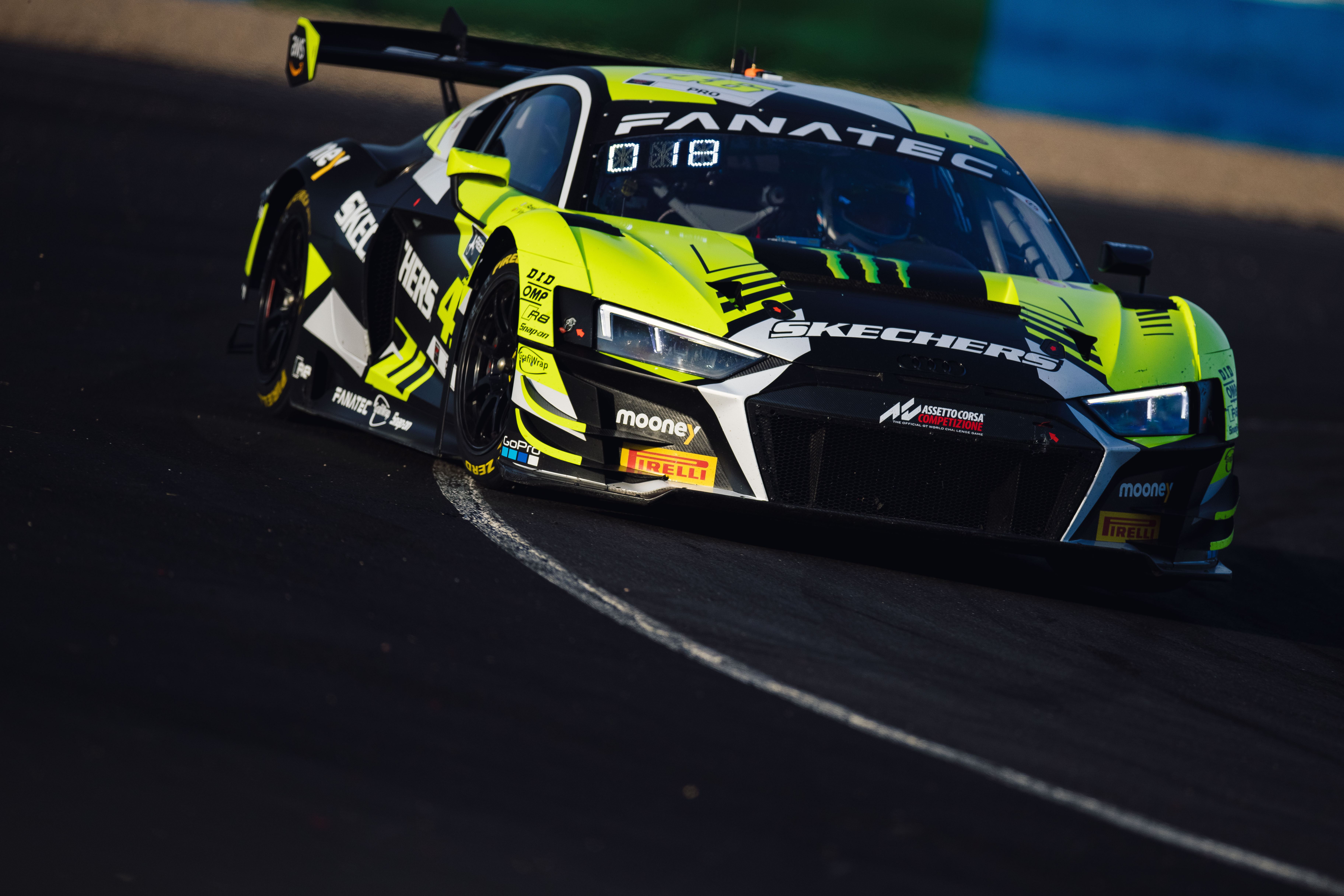 At the moment, both the team and its best-placed pair, defending double champions Dries Vanthoor and Charles Weerts, lie second in the respective standings, only a few points (6.5 and 11.5, respectively) behind the leaders. The situation is similar in the GTWCE Overall standings: same second position and reduced disadvantage (9.5 and 12.5 points respectively), despite the setback in the last Endurance race at the Circuit Paul Ricard.
Hence, the extreme importance of the coming round in Zandvoort, almost a home race for the Belgian team. The historic 4.259 km track in the dunes usually suits the Audi R8 LMS, and the cars of the Belgian squad have done well there since the refurbishment of the track two years ago, conquering a win in 2020 and several podium finishes.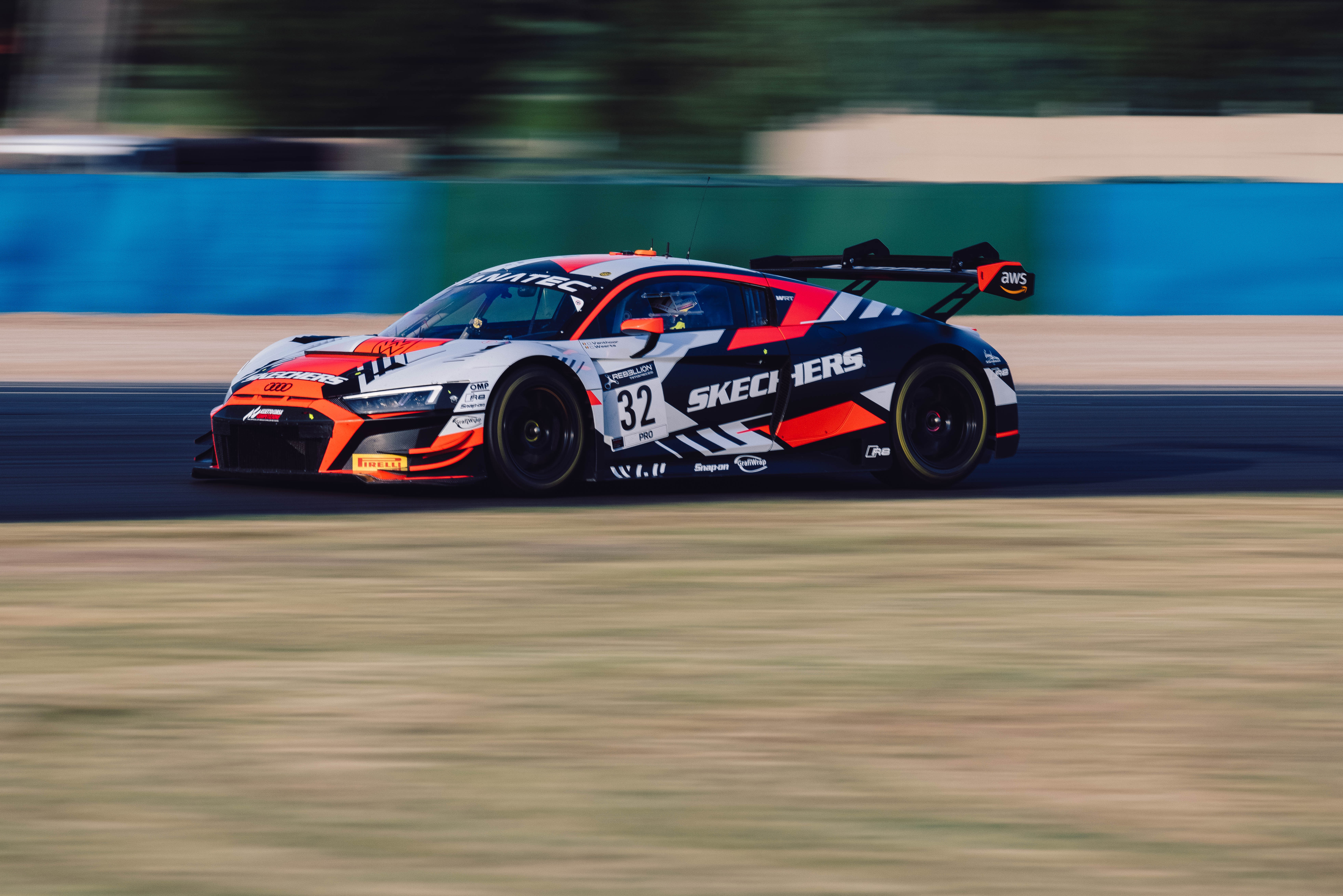 Team WRT will seek to repeat those results and possibly clinch its second win of the season in the Sprint Cup, to improve its position in all standings, including the Silver Cup, where Benjamin Goethe-Thomas Neubauer are currently third in the GTWCE overall rankings of the class.
As always at Zandvoort, conditions can play a key role: very high temperatures are expected, with a risk of heat storms, and wind bringing sand on the track is always an element to keep into consideration.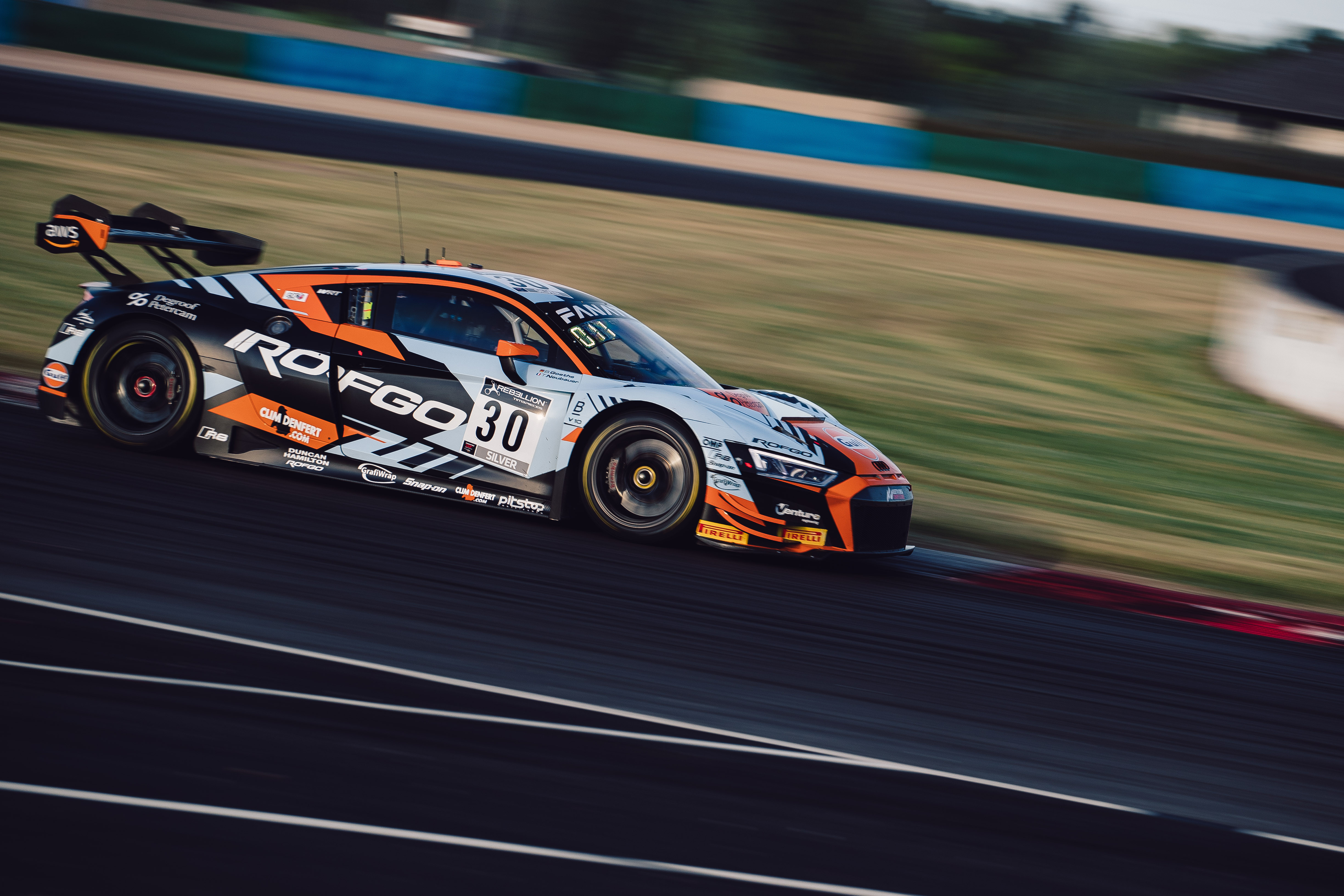 Ahead of the event, Team WRT Principal Vincent Vosse comments: "It's the busiest period of the year for the team, but we keep going fully determined to give our best. It's always a pleasure to race at Zandvoort, not far from home, which allows friends, colleagues and family to be with us. The track, as we know, has the magic of the past, but is very technical, with few overtaking opportunities and a lot of variables depending on the weather and the sand. It will be crucial to find the right balance, qualify well and do clean races, the objective being to reduce the points gap and possibly, retake the lead in the standings. "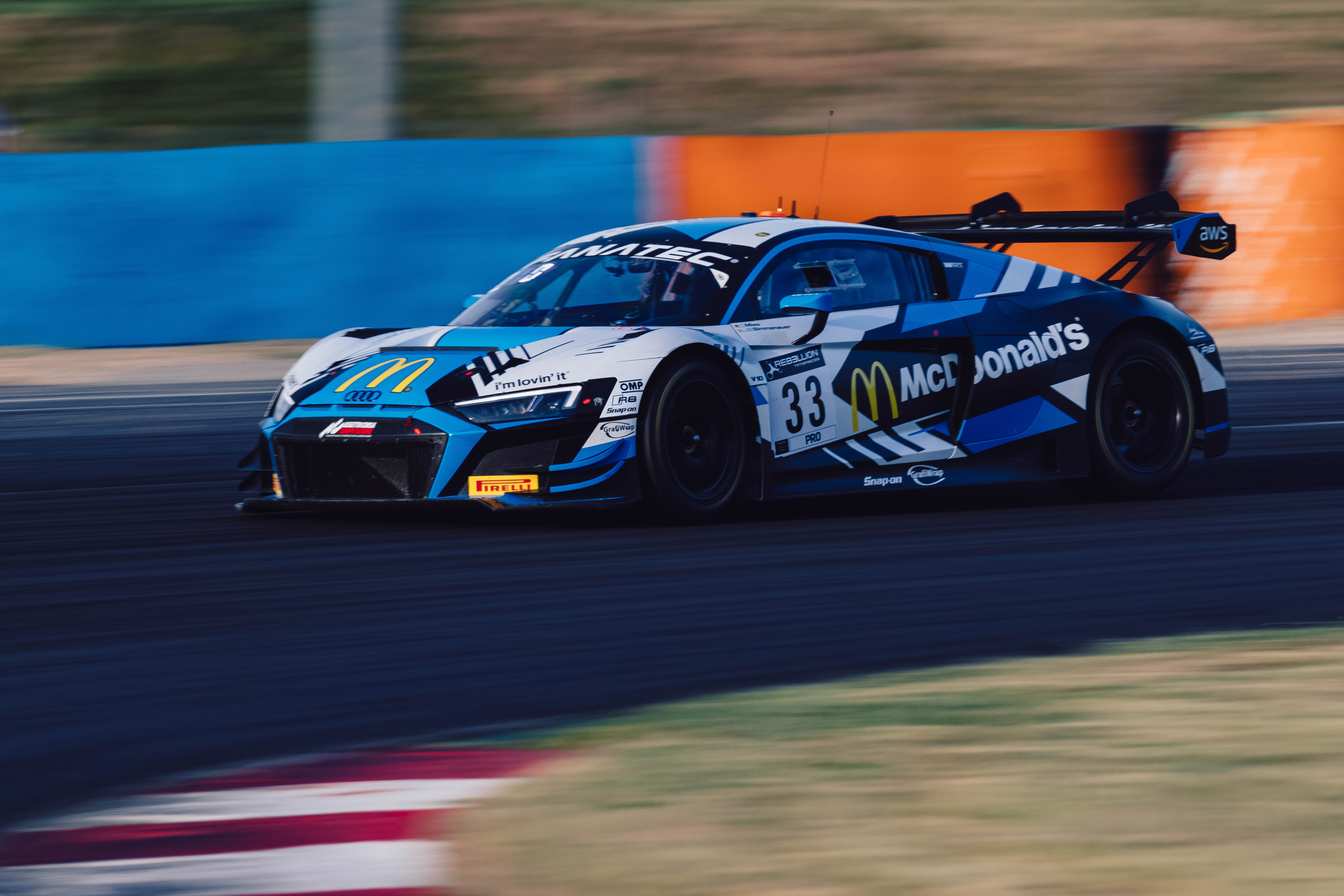 Dries Vanthoor: "I'm personally looking forward to doing sprint races again, after having competed in three endurance races [Nürburgring, Ricard, and Le Mans] in the last three weeks. We are keen to get good points, after those I lost at Magny-Cours, so let's have clean races and take a maximum of points."
Charles Weerts: "Zandvoort is going to be a very important round for us, we need to score heavy points to catch up with the leaders in the championship. It's quite a good track for us, so hopefully, we can take the maximum out of this weekend."
Benjamin Goethe: "It's nice to go back racing sprint. So far, we haven't had much luck in the Sprint Cup, the first two rounds were frustrating, so I hope things will go our way as from Zandvoort with some good results."
Thomas Neubauer: "I hope the third round of the Sprint Cup will be more successful than the previous two, which did not bring great results for us. Still, we have shown to have a good pace and hopefully we can take the best out of the weekend. Benji, the team and I remain completely focused to do well."
Jean-Baptiste Simmenauer: "We had good performance in the first two rounds, but not the results we could have expected, so I look forward very much to Zandvoort. It is definitely not an easy track but I rely on Chris' experience to do well and let's go for a good result."
Christopher Mies: "I always look forward to Zandvoort, a cool track next to the beach, with expected good weather this year. It's always amazing to drive in-between the dunes, it's an old-school track with no track limits issues. The objective is to keep going together with Jean-Baptiste, we raised our game quite a lot in Magny-Cours and it's a proper time to go for a podium."
Frédéric Vervisch: "At the Ricard we had our best weekend so far, with P5, it was a great weekend and effort from Vale. We hope to continue the trend, but, of course, in sprint races, it is a little bit more complicated. We'll keep going and hopefully, qualify well, which is key, especially on a special track like Zandvoort, which I like very much. Can't wait to be there."
Valentino Rossi: "I'm happy to go to Zandvoort this weekend because I found it a fantastic track when we visited it for a test day this winter. It's an old-style track, fast and technical, with a lot of ups and downs, and I liked it very much. We'll see how the performance level will be in a sprint configuration, but together with Fred and the team, we are ready to make a further step forward."

Fanatec World GT Challenge Europe powered by AWS - Sprint Cup Round 3
Zandvoort, Netherlands – 17-19 June 2022
Timetable (CEST)

Friday 17 June 2022
10:00-11:20 Free Practice
14:50-16:10 Pre-Qualifying
Saturday 18 June 2022
09:45-10:05 Qualifying 1
14:00-15:00 Race 1
Sunday 19 June 2022
09:30-09:50 Qualifying 2
14:00-15:00 Race 2

Team WRT entries (Audi R8 LMS)
#30 Benjamin Goethe (DE) – Thomas Neubauer (FR) Silver
#32 Dries Vanthoor (BE) – Charles Weerts (BE) Pro
#33 Christopher Mies (DE) – Jean-Baptiste Simmenauer (FR) Pro
#46 Frédéric Vervisch (BE) – Valentino Rossi (IT) Pro

Photo: Michele Scudiero


1 hour ago
We are underway for the first of today's sessions 👊🏻 📸: Michele Scudiero #WRT #GTWorldChEu #AudiSport https://t.co/191tw2LPa1