TEAM WRT TO MAGNY-COURS DETERMINED TO CLIMB A FURTHER STEP IN THE SPRINT CUP
TEAM WRT TO MAGNY-COURS DETERMINED TO CLIMB A FURTHER STEP IN THE SPRINT CUP
12/05/2022
Two weeks after Brands Hatch, the Fanatec GT World Challenge Europe powered by AWS heads to Central France for the second round of the Sprint Cup. Team WRT is looking to consolidate the good start of the Sprint season, which saw reigning champions Dries Vanthoor-Charles Weerts take a double P2. The other three cars of the Belgian squad are also seeking good results.
For Vanthoor and Weerts, the technical 4.411 km track in the Nièvre, once home to the French F.1 Gran Prix brings back good memories. Last year, the duo of young Belgians won Race 1, contested in darkness, and finished second in Race 2. This year, they will look at similar good results to pave the defense of their titles, theirs and team's one, but there won't be a night race as such, as Race 1 will kick off in late afternoon and finish in twilight.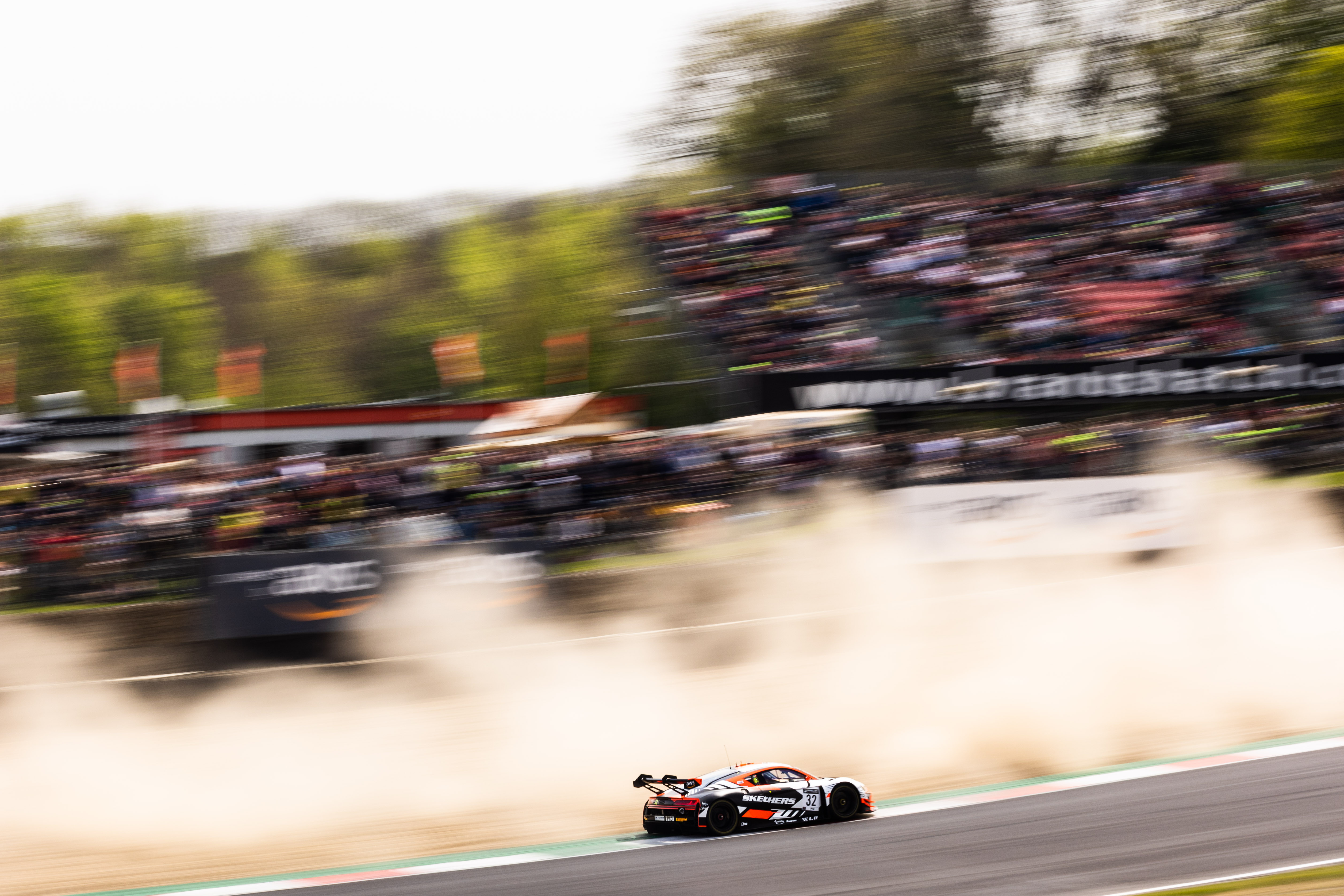 The other Team WRT will also be chasing good results, not least because the two French drivers will seek to shine on home soil. Thomas Neubauer, who shares car #30 with Benjamin Goethe in the Silver Cup, and Jean-Baptiste Simmenauer at the wheel of car #31 with Christopher Mies, have both some revenge to take after an unlucky start of the Sprint Cup season in England, where their weekend was ruined by a first-corner incident in which they had no responsibility.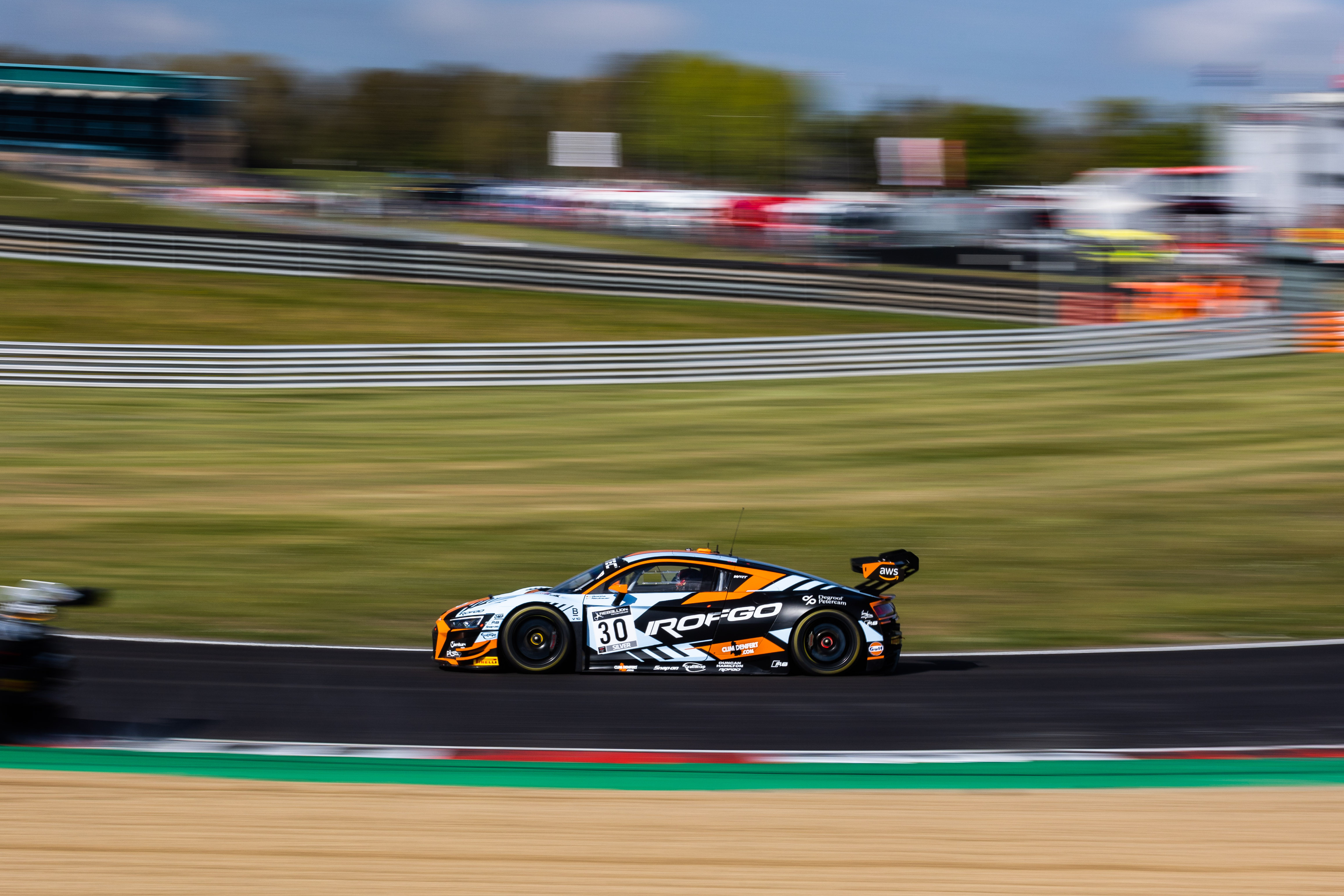 For Valentino Rossi and Frédéric Vervisch, in car #46, Magny-Cours will be a very interesting test. The duo scored its first points at Brands, but most of all, Vale continued his tremendous progress trend and showed very good pace in the second part of Race 2. The motorbike champion is proving to be a fast learner and is eager to climb further ladders.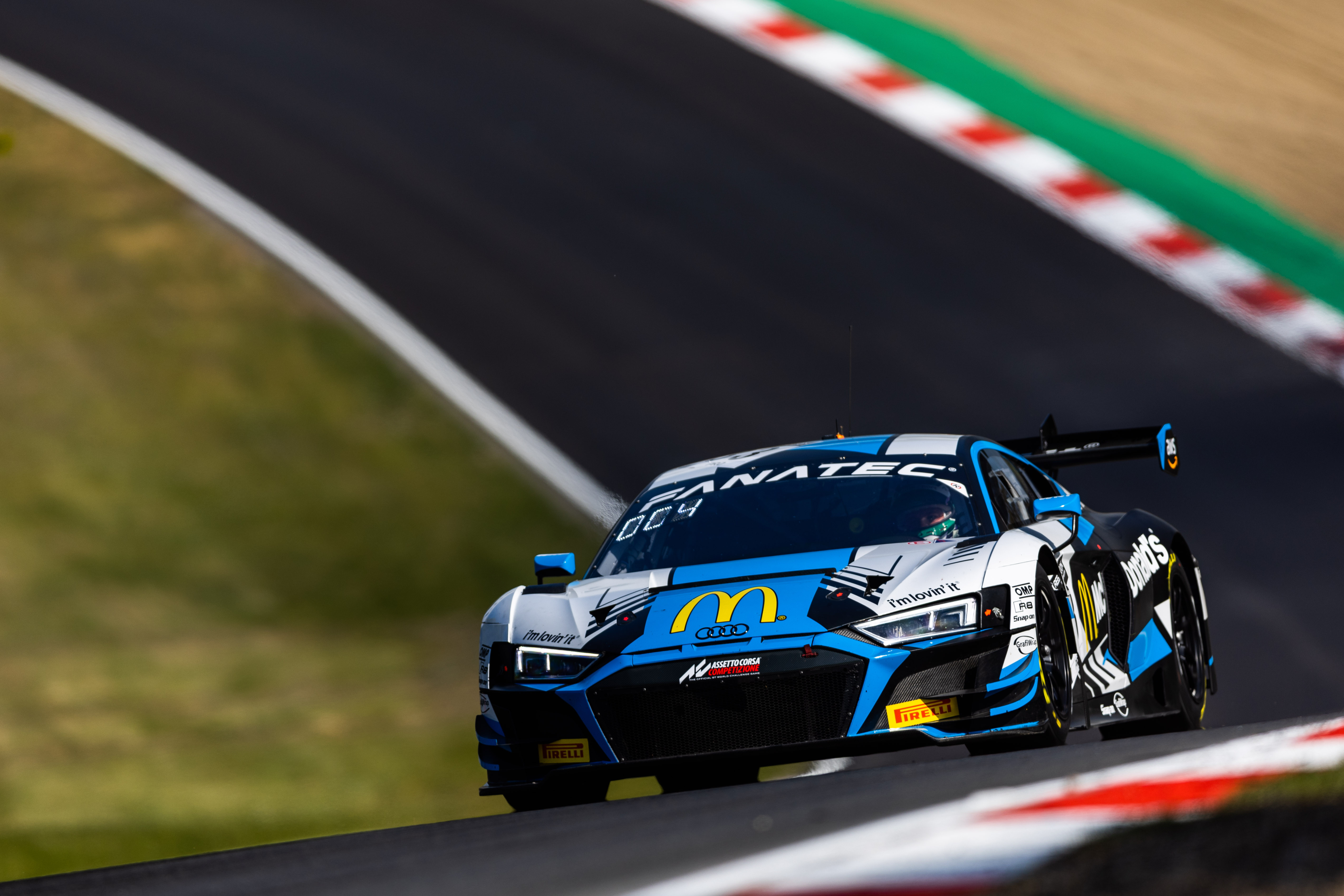 Team WRT Principal Vincent Vosse comments: "We lived a mixed weekend at Brands Hatch, where we didn't have the pace of our competitors, but car #32 was able to limit the damage and to extract the maximum of the situation. Car #46 showed progress and a very good race pace, while the other two cars were put out of contention at the very start but recovered well. We hope in a cleaner race at Magny-Cours, a track where we have been competitive in the past, and to do much better there. The team has worked hard with this objective, as always, and we are motivated and determined."

Dries Vanthoor: "It's been a good weekend here last year and we had a good start of the season at Brands Hatch, so we should be in the mix at Magny-Cours. We'll try to get in the window of performance, more than at Brands, and to fight for victories."

Charles Weerts: "I am happy to be driving again and to go to Magny-Cours, which is a circuit I like. We had a good start to the Sprint Cup, finishing second twice at Brands Hatch, and now what we aim for is P1. Although the competition is tough, we can do very well at Magny-Cours and score heavy points for the championship."

Benjamin Goethe: "I am very happy it is race week again, we have something to prove in the Sprint Cup, as the last round didn't go our way. Luck was not on our side, but I am sure that at Magny-Cours we will be quick and can get a very good result."

Thomas Neubauer: ''Magny-Cours is the closest track to my home, only two hours away, clearly I'm very much looking forward to this round, especially after the bad luck at Brands Hatch, where Benji was caught in a big crash and we could not race and show our potential properly. We are really focused on making up the points we couldn't score. It will be also nice to see fans in the grandstands and in the paddock."

Jean-Baptiste Simmenauer: "It is always nice to race close to home, but I have to remain focusd. The most important is to improve and learn from the mistakes of last race. It will be important to drive clean despite the high temperatures that are anticipated."

Christopher Mies: "Magny-Cours is home race for Jean-Baptiste, so we really want to get the good result that we should have gotten at Brands Hatch but did not materialize despite a very good race. I hope things will go better this time and I am of course very happy to be again with Team WRT, probably the most successful GT team in history."

Frédéric Vervisch: "It's nice to be racing again after we finished on a very good pace at Brands Hatch. I hope we can continue on this form and hopefully if we qualify well, we can have an even better result."

Valentino Rossi: "I have never raced at Magny-Cours on a bike but we were there earlier in the season for a day of tests. It's an interesting track, with some fast and difficult points. It will be also my first race in fading light. We'll see what kind of speed and potential we'll have, after scoring the first points at Brands, where our Race 2 was not bad at all. The objective is to be better and stronger."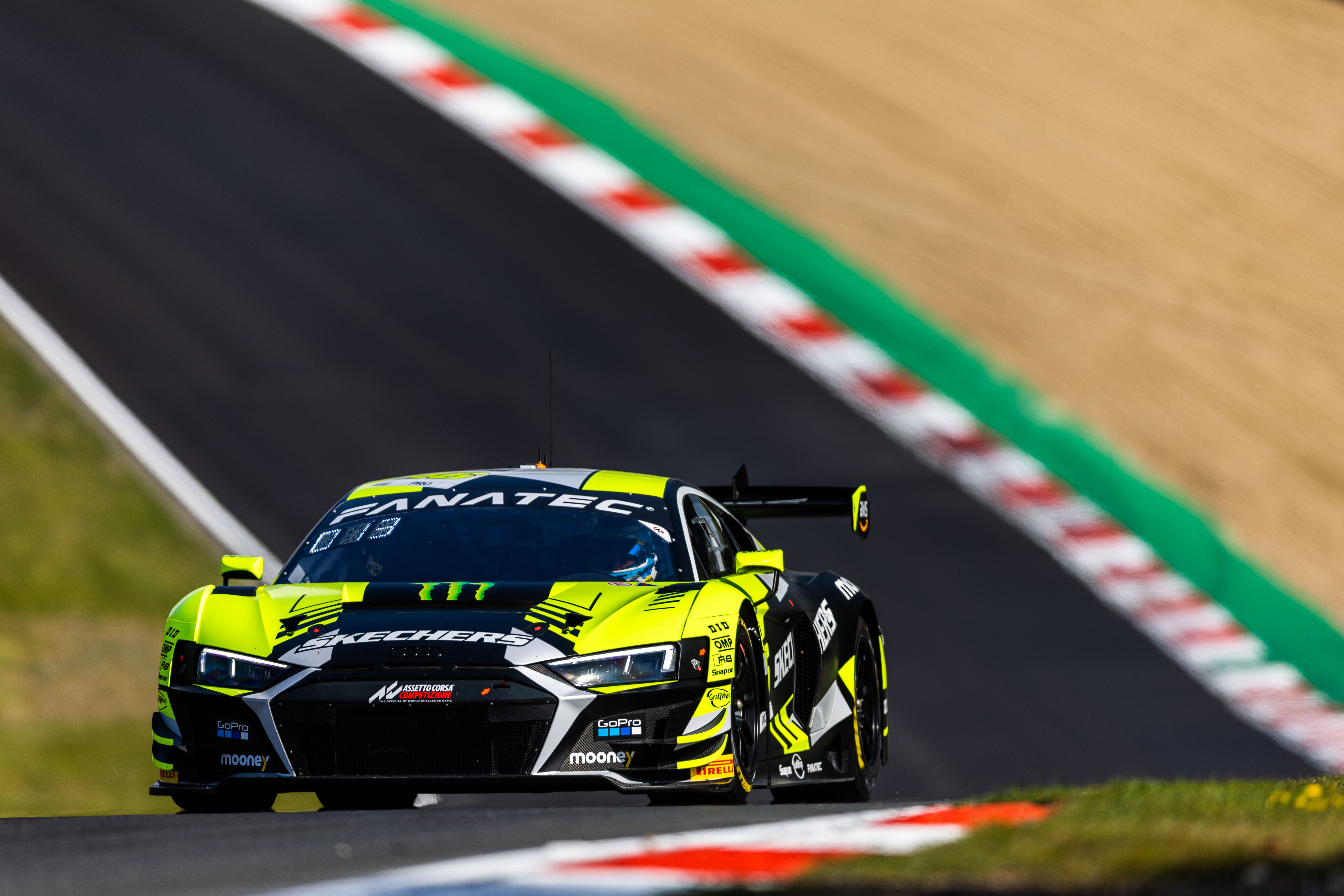 Fanatec World GT Challenge Europe powered by AWS - Sprint Cup Round 2
Magny-Cours, France – 13-15 May 2022

Timetable (CEST)

Friday 13 May 2022
12:15-13:35 Free Practice
18:35-19:55 Pre-Qualifying

Saturday 14 May 2022
15:05-15:25 Qualifying 1
19:30-20:30 Race 1

Sunday 15 May 2022
09:35-09:55 Qualifying 2
15:00-16:00 Race 2

Team WRT entries (Audi R8 LMS)
#30 Benjamin Goethe (DE) – Thomas Neubauer (FR) Silver
#32 Dries Vanthoor (BE) – Charles Weerts (BE) Pro
#33 Christopher Mies (DE) – Jean-Baptiste Simmenauer (FR) Pro
#46 Frédéric Vervisch (BE) – Valentino Rossi (IT) Pro

PHOTO: Brecht Decancq
13 hours ago
We have completed 4h of testing ✅ Great job! Now it's time to get back to business 😎 ⠀ 📸: Michele Scudiero ⠀ #WRT… https://t.co/nXvWBSCndq