TEAM WRT READY TO TAKE UP THE CHALLENGES AS GTWCE SEASON STARTS AT IMOLA
TEAM WRT READY TO TAKE UP THE CHALLENGES AS GTWCE SEASON STARTS AT IMOLA
29/03/2022
It's time to start a new season for the Fanatec GT World Challenge Europe powered by AWS. The 2022 season of the top GT3 competition in Europe kicks off this weekend at the iconic track of Imola, with the first round of the Endurance Cup. Team WRT is ready to take up the challenge of defending the five titles conquered in the very successful 2021 campaign and will do it by fielding no less than five cars.

Last year, the Belgian squad signed a 'dream season' in the GTWCE, taking the three Team titles (overall, Endurance and Sprint) and two Driver ones (Endurance and Sprint). Needless to say, these achievements leave the ladder very high ahead of 2022! Team WRT, with its usual determination, is ready to take up the challenge and will enter five Audi R8 LMS in the GTWCE.

The version used will be the latest evolution of the German racer and the team has conducted an intensive testing programme on different tracks over the winter. The preparation has been very useful also to get to know and establish a good working relationship with the new drivers joining this year's line-ups: there are no less than five new faces (out of 15 drivers) in the formation engaged in the Endurance Cup.

The kick-off of the 2022 will take place at one of the tracks in Europe most appreciated by drivers and fans - Imola. Just the official name of the circuit, Autodromo Enzo e Dino Ferrari, exudes history and emotions… The 4.9 fast and technical track along the Santerno river was already visited by the GTWCE in 2020, with Team WRT taking victory in the 3-hour race. A good memory that the Belgian squad will try to refresh counting also on the support of the many fans of Valentino Rossi. For the Italian bike legend, the new adventure on four wheels will start straight with a home race.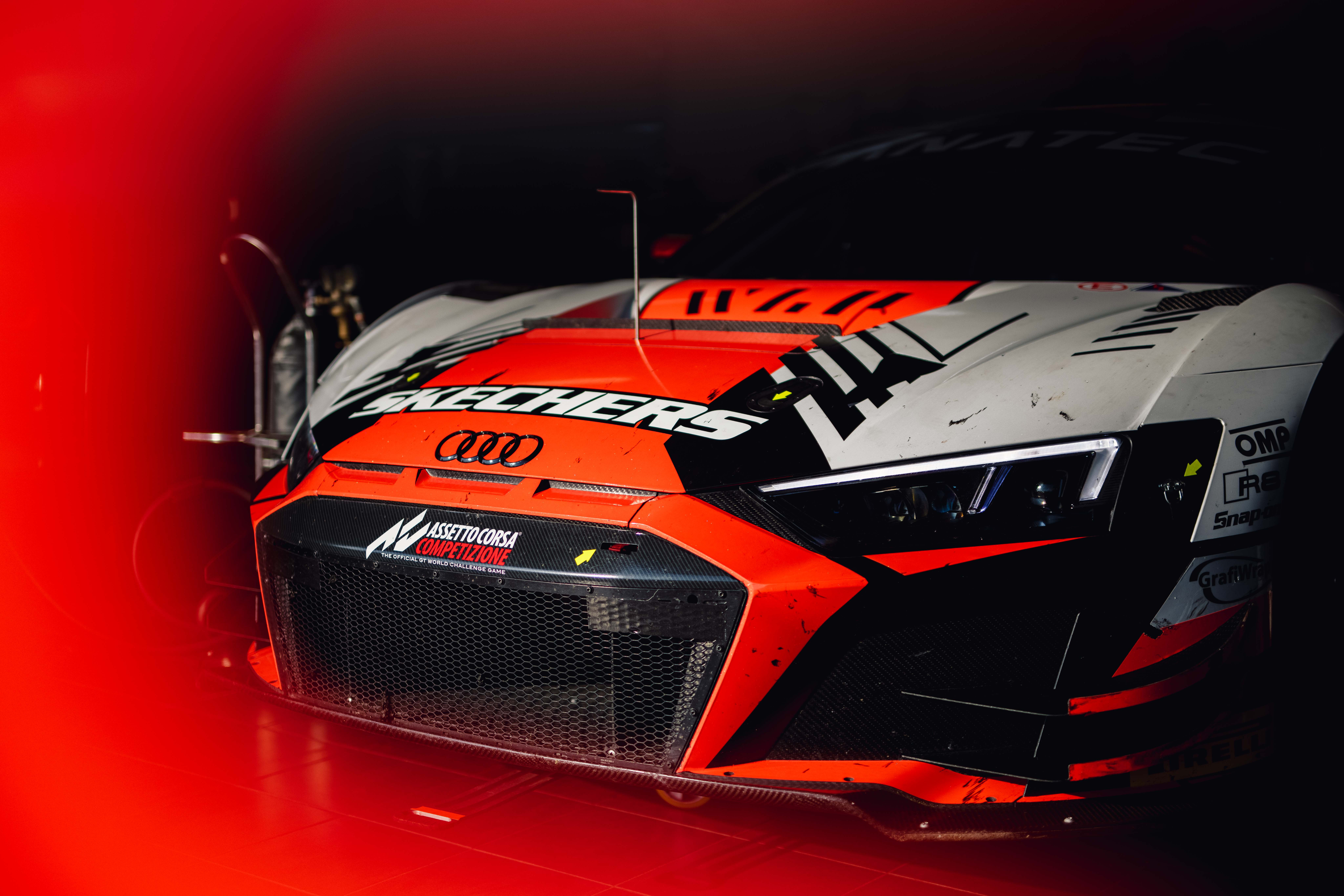 Ahead of the opening of the GTWCE season, Team WRT Principal Vincent Vosse commented: "We are starting our 13th season in what is now the GTWCE, always defending the colours of Audi. We have achieved a lot over this period and up to 2021, which has been an incredible season for us. We like to treasure the good memories but we prefer to look ahead rather than back. What awaits us is a great challenge, as we'll fight to defend all our titles, something that is never easy. We have left the ladder very high for ourselves, but we are always determined to do better. This year, we will be fighting in three categories (overall, Gold and Silver), field five cars and welcome quite a few new drivers. We have been preparing well and testing a lot, we have strengthened our team and redirected all our resources into the GTWCE, which will be our only GT3 programme. It is going to be a long and challenging season, but we have worked hard, we are focused and ready!"

Dries Vanthoor: "I am very keen and excited to go racing again, and do so with the new car, which hopefully will be competitive. Testing went ok but was not easy. Still, we learnt a lot of things, saw there is room to improve and we are heading in the right direction. We ended on a very high last season, hopefully we can take it where we left it."

Charles Weerts: "I look forward to this first race of the year, on a nice track with a lot of history such as Imola, which I like very much. Hopefully, we will be competitive, we have a good car, a good team and a good line-up, we should be in the mix and we will work hard to start the season in the best possible way."

Kelvin van der Linde: "I look forward to the race, as we obviously are the defending Imola winners from 2020. It's a good memory and one of my favourite tracks in the calendar, so it's all looking good."

Benjamin Goethe: "I am very excited to start a new season with Team WRT, with who I have been for a few years now and every year is getting better! I really enjoy working with the team, I have two new teammates this year and the pre-season tests have gone very well, so I am hoping for a very good season. I enjoy Imola a lot and hopefully, it should be a good race for us."

Thomas Neubauer: "I already had one go with Team WRT at the Dubai 24 Hours, which we won. It was a very good way to start the season, we have to keep this philosophy and momentum. This year I am back to the Silver Cup, together with Benji and Jean-Baptiste we have a pretty strong line-up. Things look good and the championship has to be our only goal."

Jean-Baptiste Simmenauer: "I am really looking forward to the beginning of the season. The car looks amazing and it is my first time in a GT3 championship! I am really excited to see how it is going to go."

Finlay Hutchinson: "It's great facing a new challenge with Team WRT, and with my two new teammates, Diego and Lewis. I feel like we have already a very strong working relationship. We have tested the car at different tracks over the last weeks and made some strong preparations for the first round. Silver Cup is always mega-competitive, but we all know what to expect and how important it is for the championship to make a consistent start and take away as many points as we can. We're hungry to fight for the podium!"

Diego Menchaca: "I'm really excited ahead of the coming weekend and the start of this new project. The testing was very successful and we prepared really well, now we have to apply everything in reality with the pressure of the race weekend, which is what matters. The GTWCE is a really competitive championship, I want to thank everyone that made this project possible and hopefully, we will pay back with good results and podiums."

Lewis Proctor: "I am really excited to head out to Imola for the first round of the GTWCE. It's been a great pre-season of testing and working with Team WRT, learning the new circuits and the Audi R8 LMS, which is a new car to me. I am very excited to get started alongside my new speedy teammates."

Ryuichiro Tomita: "I am very pleased to be competing in the GTWCE again this year with Team WRT. We are looking forward to the start of the season and a new challenge for us. I aim at doing a good season with Arnold, Maxime and the team and we aim at the Gold Cup title which is inaugurated this year."

Arnold Robin: "I can't wait to start the season. The winter tests went well, now it's time for the race and the challenge is going to be big, but I think we are ready."

Maxime Robin: "I am really happy to start the season with Team WRT. After very good winter tests, we are looking forward to the first race in Imola. We will continue our learning to take the best possible result in the race."

Nico Müller: "I am really excited ahead of what will be my first full season with Team WRT. We had a lot of one-offs together, but having a full championship lying ahead of us is very exciting, especially with the line-up we have. I am very happy to go racing with Fred and Vale, we enjoyed a lot the pre-season testing and made good progress all together. Let's see where we stand at the beginning of the season, but I think we can show a really good pace."

Frédéric Vervisch: "I really look forward to this weekend, together with Vale and Nico. It's in Italy, it'll be home race for Vale, which is nice for a start. We made a lot of tests and a lot of progress, so let's see what the weekend will bring."

Valentino Rossi: "Finally, we get to the first race of the season and it is great it will be in Italy and at Imola, which is a fantastic track, with a lot of history. We did one test there, the feeling with the car was good and also the pace was not bad. We are ready for the first event, everything will be new to me, but I think I will understand things better as we go through the weekend. I also expect a lot of fans to come and support us!"

Fanatec World GT Challenge Europe powered by AWS - Endurance Cup Round 1
Imola 3 Hours, Italy, 1st – 3rd April 2022

Timetable (CET)

Wednesday 30th March 2022
14:30-18:30 Official paid test session

Friday 1st April 2022
16:00-17:00 Bronze test

Saturday 2nd April 2022
09:00-10:30 Free Practice
14:05-15:35 Pre-Qualifying
19:05-20:05 Fanatec Esports GT Pro Series race

Sunday 3rd April 2022
09:00-10:00 Qualifying
15:00-18:00 Race

Team WRT entries (Audi R8 LMS)

#30 Benjamin Goethe (DE) – Thomas Neubauer (FR) – J.Baptiste Simmenauer (FR) Silver
#31 Diego Menchaca (MX) – Lewis Proctor (GB) – Finlay Hutchison (GB) Silver
#32 Kelvin van der Linde (ZA) – Dries Vanthoor (BE) – Charles Weerts (BE) Pro
#33 Ryuichiro Tomita (JP) – Arnold Robin (FR) – Maxime Robin (FR) Gold
#46 Nico Müller (CH) – Frédéric Vervisch (BE) – Valentino Rossi (IT) Pro

Photo: Michele Scudiero
5 months ago
@Fhabsburg62 @GTWorldChEu @ValeYellow46 @augustofarfus @weerts_charles @SheldonvdLinde @vanthoordries1… https://t.co/Alo6nzivvx