A SUPERB PODIUM FINISH IN THE BLANCPAIN ENDURANCE CUP AT SILVERSTONE
A SUPERB PODIUM FINISH IN THE BLANCPAIN ENDURANCE CUP AT SILVERSTONE
12/05/2019
It was another intense racing weekend for the Team WRT squads around Europe, but one that brings the satisfaction of a first podium finish in the Blancpain GT Series this year. In the extremely closely-fought second round of the Endurance Cup at Silverstone, Dries Vanthoor, Ezequiel Pérez-Companc and Álex Riberas took a brilliant third position that rewards the team of its hard work and of the frustrating Sunday lived in England by the two other Belgian Audi Club Team WRT cars of Weerts-Breukers-Sánchez and Davies-Petit-MacDowall.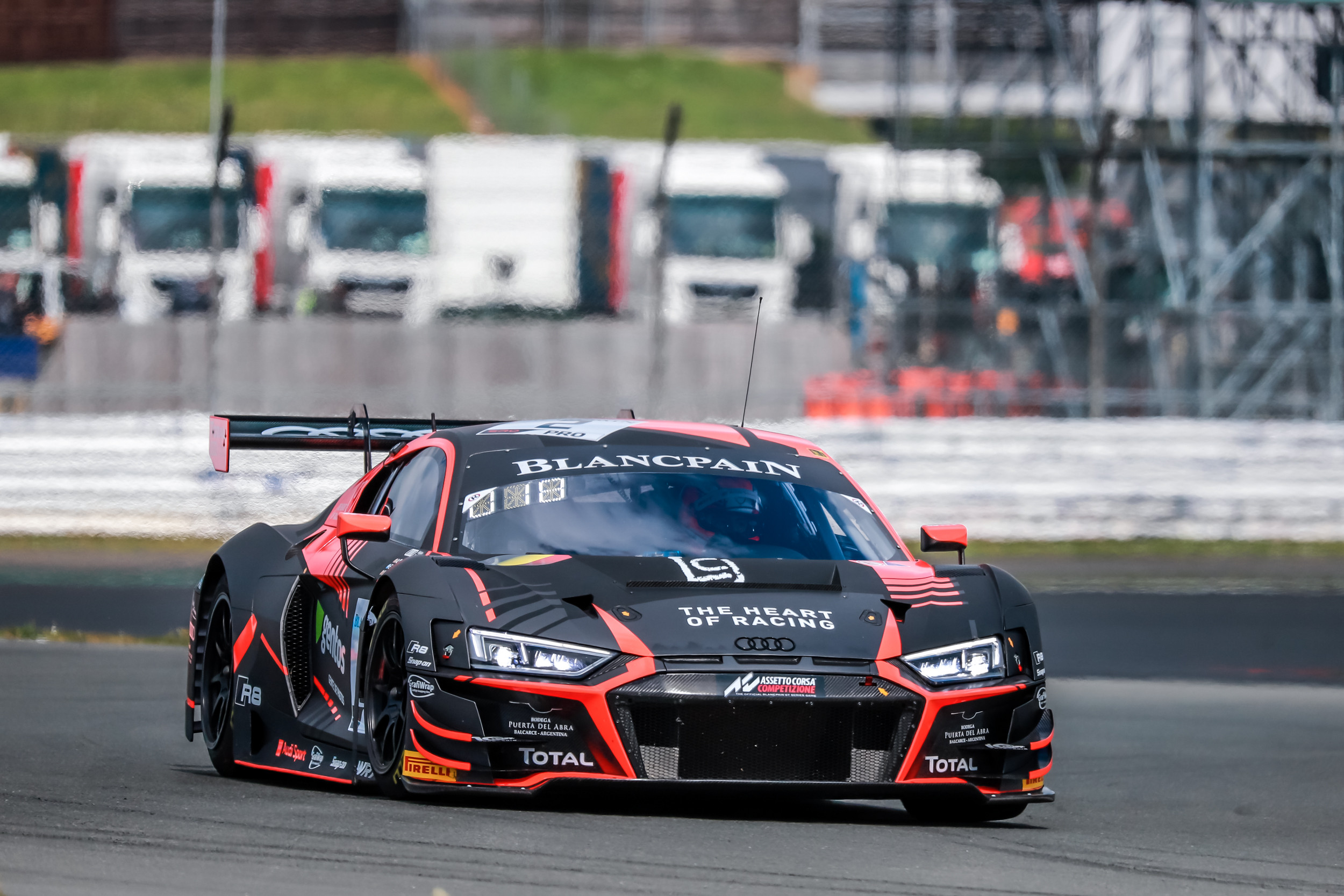 Present at Silverstone, Team Principal Vincent Vosse admitted: "This podium finish feels very good and was certainly not given to us. It is clear for anyone seeing the action here at Silverstone that the Audi cars lack speed and that some of our rivals are in a completely different situation. This time, we got a little bit of luck as our first pit stop happened during a full yellow course and then we benefitted from the effects of rival fights ahead of us, but this should not hide the reality. Our two other cars, unfortunately, were more unlucky."
The entire field had the possibility of testing during extra sessions on Thursday and Friday, with official free practice and pre-qualifying on Saturday confirming a lack of top speed for the Audis, although car #2 was the best-placed WRT R8 LMS (17th), with cars #17 and #10 quite close and completing the Audi top quartet.
In Qualifying, car #2 took an excellent P6 that placed Vanthoor-Riberas-Pérez Companc in third row, and Petit-MacDowall-Davies also shone with P9 for car #17. There was bad luck for car #10, as it suffered a spin in Q1, which resulted in significant suspension damage. The session was over, with the car forced to start from last row.
Car #10 later escaped the huge collective crash occurred in first lap but could not complete more than 15 laps, as it stopped along the track with a mechanical problem. Car #17 had also a lively first stint, as Shae Davies, then in P9, had a contact with a Bentley, having to pit for repairs, first, and then for a drive-through. In car #2, Riberas kept 6th position for a long while and arrived as third to the first pit stop, a phase that got confused by a full yellow course. Pérez-Companc stabilized in fifth during his stint, with gaps very reduced given the various yellow or safety-car periods. In the last stint, Vanthoor, who had rejoined as 4th after the pit stop, had to concede one position before ascending to third after the fierce duel and contact opposing two rivals.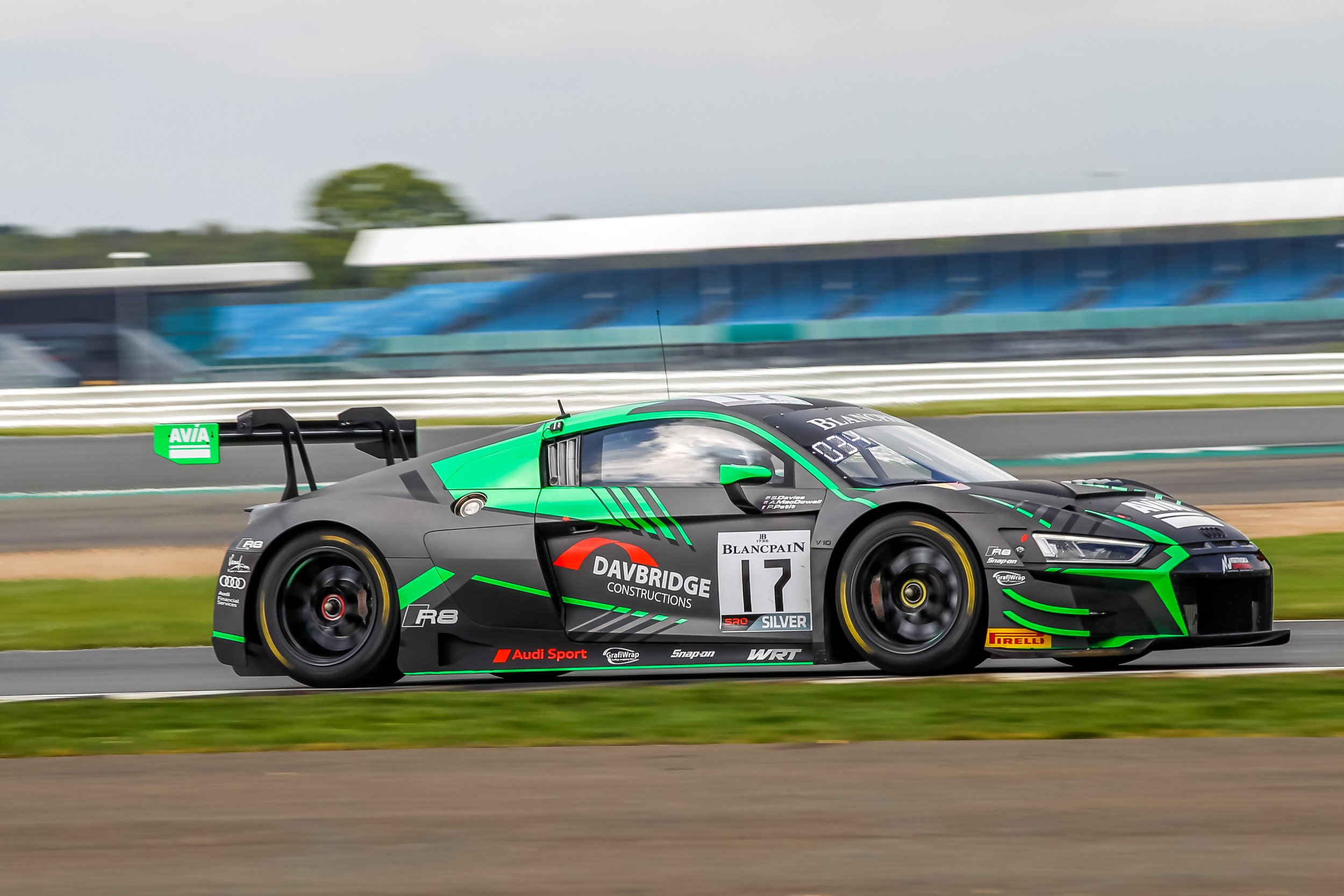 Dries Vanthoor: "We didn't expect to finish third, but we are very happy with the podium. We were not the quickest car on the track for sure, and we need to understand why and how. Today, we had a little bit of luck but that compensates for the luck we didn't have at Monza and Brands Hatch! We took some good points and now let's look forward."
Charles Weerts: "We had a good Saturday, having found a good balance and good pace. On Sunday, I could only do very few laps in Qualifying, as the car had been damaged in the spin that Ricardo suffered in Q1. In the race, an issue emerged quickly, most probably related to the morning's incident. We still have to explore what went wrong exactly."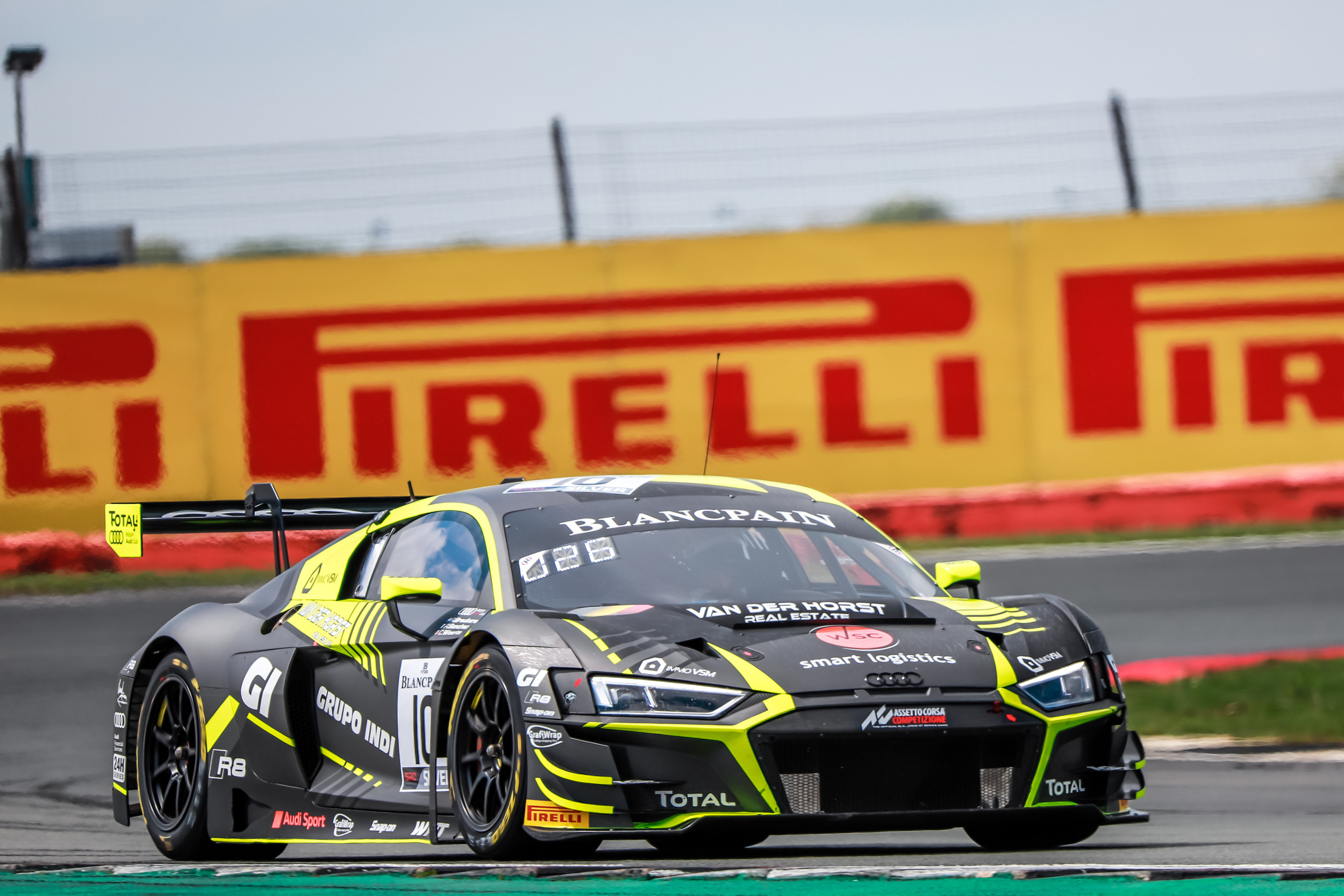 Blancpain Endurance Cup – Round 2
Silverstone, United Kingdom, 10-12 May 2019
Race results:
Rigon-Molina-Aleshin (Ferrari 488) 767 laps
Perera-Venturini-Lind (Lambo Huracán) + 2s631
Vanthoor-Riberas-Pz-Companc (Audi R8 LMS) +12s215
Dumas-Jaminet-Müller (Porsche 911R) +14s100
Hawksworth-Gore-Williamson (Mercedes AMG)+56s399
18. Petit-Davies-MacDowall (Audi R8 LMS) +1 lap
DNF Breukers-Sánchez-Weerts (Audi R8 LMS) 15 laps (mechanical)

Photo: Patrick Hecq Photography

5 months ago
@Fhabsburg62 @GTWorldChEu @ValeYellow46 @augustofarfus @weerts_charles @SheldonvdLinde @vanthoordries1… https://t.co/Alo6nzivvx