TEAM WRT BACK TO INDY TO CONTRIBUTE TO AUDI SPORT'S IGTC TITLE BID
TEAM WRT BACK TO INDY TO CONTRIBUTE TO AUDI SPORT'S IGTC TITLE BID
14/10/2021
The European season is over, but GT World Challenge activity goes on at international level. As a consequence of the pandemic, the Intercontinental GT Challenge powered by Pirelli includes this year only three rounds, with Indianapolis and Kyalami joining the Spa 24 Hours in the calendar.
The American round is scheduled this weekend at the legendary Indianapolis Speedway, with the race adopting an 8 Hours format.
Like last year, Team WRT will be defending the colours of Audi Sport but with a double Audi R8 LMS entry.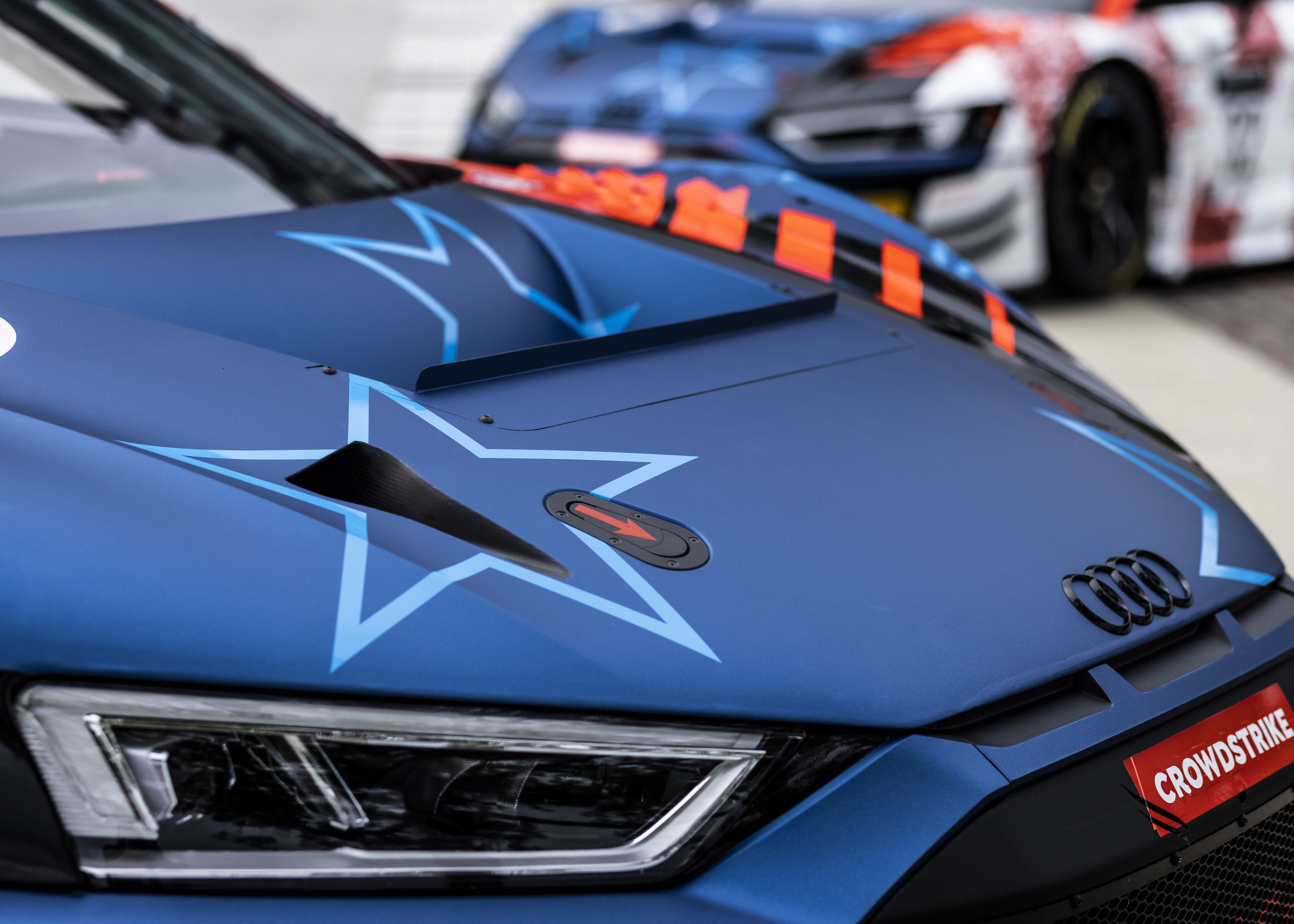 The Audi Sport Team WRT cars will be entrusted to line-ups including six Audi Sport drivers. Dries Vanthoor, Christopher Mies and Charles Weerts will be associated in one of the cars while at the wheel of the other will be Robin Frijns, Nico Müller and Mattia Drudi. The young (23) Italian, already a top name in GT racing, will be racing for Team WRT for the first time.
Following the TotalEnergies 24 Hours of Spa, Audi is leading the Constructors' standings with a 15-point gap, while in the Drivers' rankings, Vanthoor-Weerts and Müller-Frijns are second and third, only 7 and 10 points away from the leaders, respectively.
Like last year, the Indianapolis track configuration used for this event is the 'GP road course' of 2.4 miles which uses the infield area and a small portion of the legendary oval world-known for the Indy 500.
Last year, the single Audi R8 LMS entered by Audi Sport Team WRT finished fourth and there is a clear will to go for a podium finish this year, as stated by Team WRT principal Vincent Vosse: "We were completely new to the track and the event last year and the result left us with some sour taste. We are doubling the efforts this year, with two cars, two top line-ups and strong of the experience acquired last year about the track and the specificities of American endurance racing. We are determined to do well, which is a must in a championship built around three events, and we definitely want to fight for victory."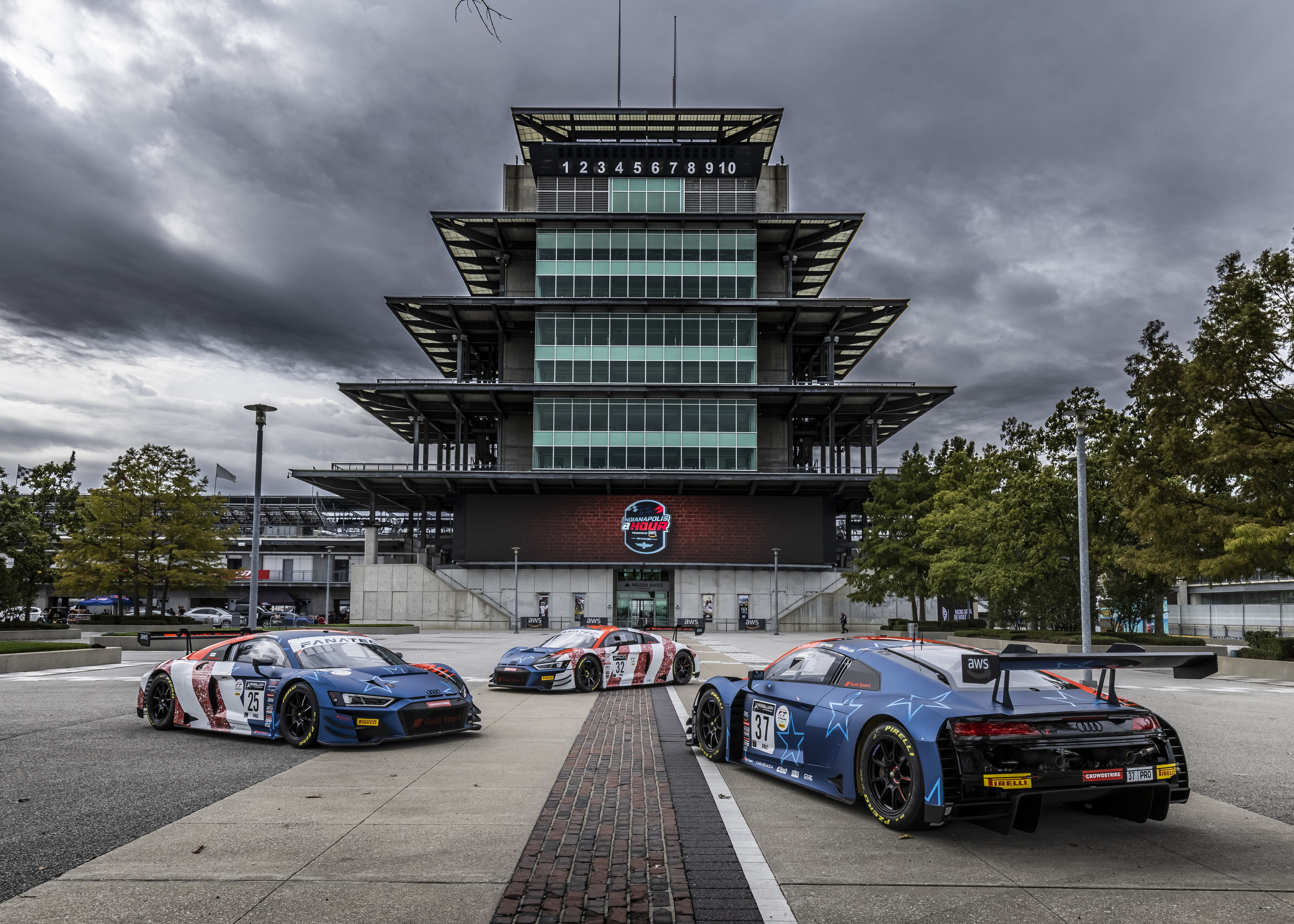 Christopher Mies: "I'm really happy to be back racing in the States, and do it with Charles, Dries and Team WRT. It will be my first time here at Indy,but looking forward to it and I think it will be a good one."
Dries Vanthoor: "It will be the first time for me at Indianapolis, like for many of us, and I am really curious to see how the circuit is. There will be a big field, with a lot of cars, and therefore traffic. I hope we can have a clean race and have a great result."
Charles Weerts: "I really look forward to my first race in the US, obviously it is a special feeling to race at a legendary track as Indianapolis, the GP layout looks to be quite fun. We are also in the race for the IGTC championship and it will be important to do well, and personally I will do my utmost to take my first win in an endurance race, after having come second already at Spa, Ricard and Kyalami."
Mattia Drudi: "For sure, I am very happy to join Team WRT for the first time as an Audi Sport driver, and to be associated with Robin and Nico, who are really strong and experienced. It's also the first time I will be racing with a GT3 in the US and I really look forward. The objective will be to strengthen the lead of Audi in the championship and contribute winning it."
Robin Frijns: "It will be the first time I'll drive in Indianapolis, although I have been in the States quite often, in my years with Andretti Racing in Formula E. It's great to be here with Team WRT, Nico and Mattia, and let's see how it goes."
Nico Müller: "I'm happy to be back with Team WRT, to team up again with Robin and welcome Mattia. Clearly, the objective is to win or at least, to score the maximum of points to stay in the fight for the championship. It's exciting to be driving at Indianapolis, in such a legendary track."

Intercontinental GT World Challenge Round 2
Indianapolis 8 Hours, USA – 14-17 October 2021
Timetable (All times local: US Eastern = CET -6)

Thursday 14 October 2021
14:00-15:15 Paid test session

Friday 15 October 2021
09:20-09:50 Bronze test (bronze drivers only)
11:20-12:50 Free Practice

Saturday 16 October 2021
08:30-10:00 Pre-qualifying
14:00-15:00 Qualifying (drivers 1-2-3)
16:20-16:35 Pole Shootout (Top-20)

Sunday 10 October 2021
10:00-18:00 Race (8 Hours)

Audi Sport Team WRT entries (Audi R8 LMS)
#32 Christopher Mies (DE) - Dries Vanthoor (BE) – Charles Weerts (BE)
#37 Mattia Drudi (IT) – Robin Frijns (NL) – Nico Müller (CH)
PHOTO: Audi Sport

38 minutes ago
Good morning @circuitomisano 🇮🇹 It's going to be hot today ☀️ https://t.co/NRCWx56kHC