TEAM WRT STILL HAS OBJECTIVES TO ACHIEVE AT SPRINT CUP FINALE
TEAM WRT STILL HAS OBJECTIVES TO ACHIEVE AT SPRINT CUP FINALE
22/09/2021
The Fanatec GT World Challenge Europe powered by AWS starts this weekend the double-header in Spain that will wrap up the 2021 season. First stop is at Valencia, a completely new track for the series, where the final round of the Sprint Cup will take place, two weeks prior to the Endurance Cup finale in Barcelona.
Having already secured the two Sprint Cup titles and the GTWCE overall Driver title, Team WRT's Audi R8 LMS will be seeking to bring home also the Teams overall crown. Also at stake in Valencia are the Silver Cup top honours.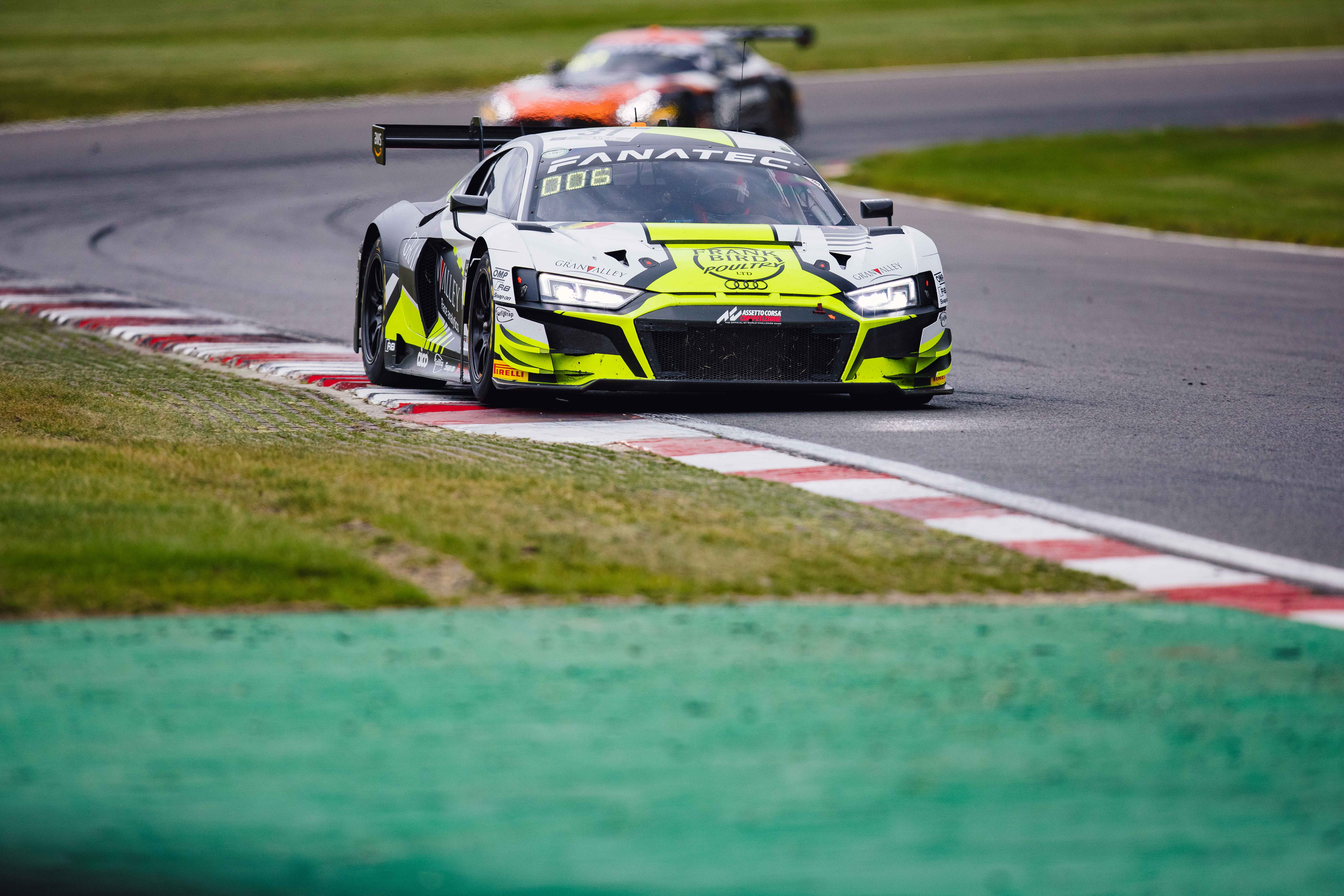 In the GTWCE overall Teams' standings, Team WRT enjoys a 54-points advantage but will seek to reach mathematical certainty already at Valencia. In the Silver Cup, Frank Bird and Ryuichiro Tomita lie second, 17.5 points from the top and still have a good card to play, exactly the same situation that exists in the Teams' ranking.
Team WRT travels to Spain with one change in the driver line-ups. In car #30, Robin Frijns will join Benjamin Goethe. With Kelvin van der Linde taken by his DTM commitments and focused in the fight for the title there, the Dutchman will be on duty in the two Spanish rounds.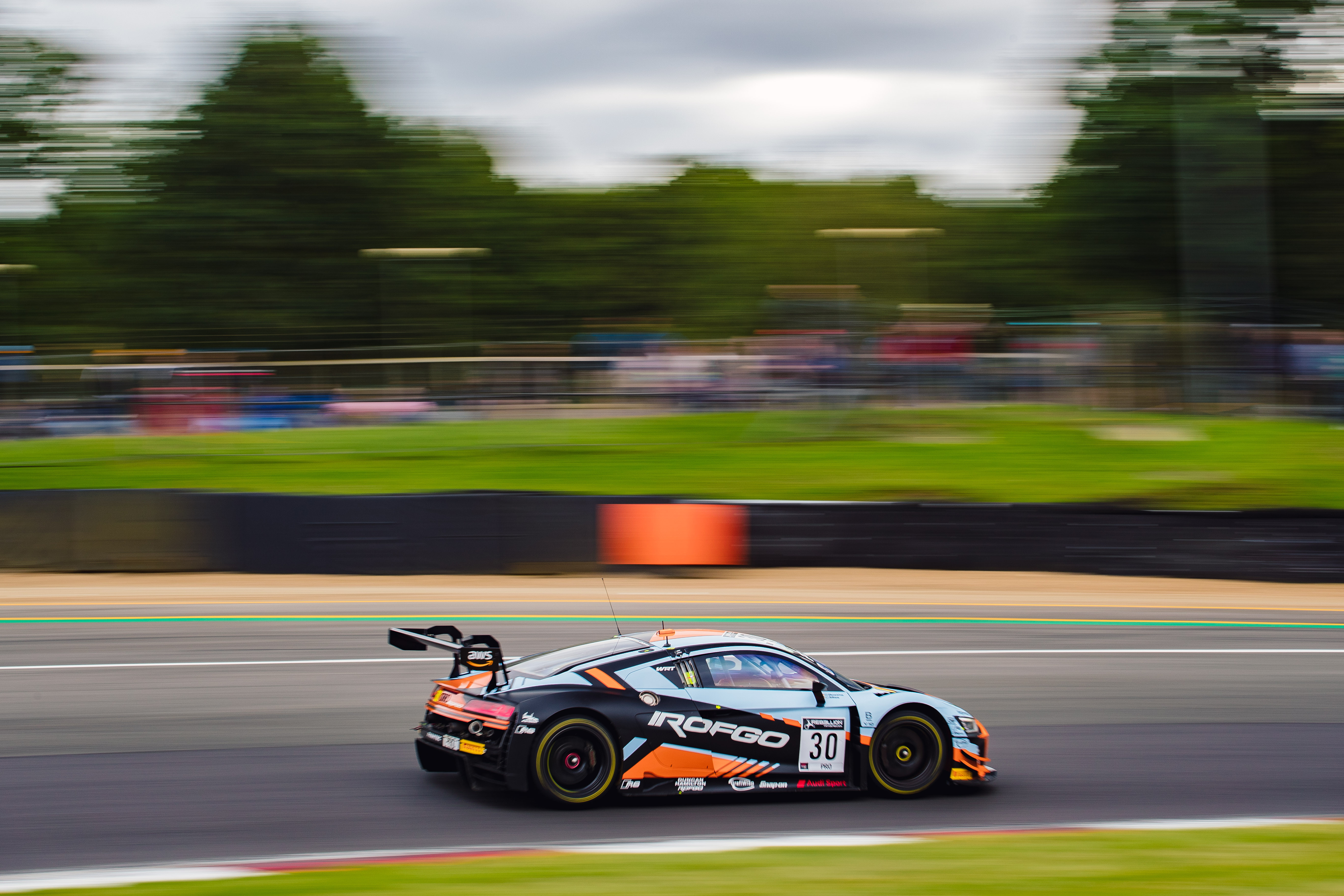 Valencia will be hosting for the first time an event of SRO's top GT series. The Circuit de la Comunitat Valenciana Ricardo Tormo, located in Cheste, in the outskirts of the vibrant Mediterranean city, is most known to motor bike fans, but has regularly hosted car races, from GP2, WTCC, DTM to, most recently, Formula E. It's a twisty and technical 4.005-km track laid-out in what is truly a huge stadium. Finding the perfect balance is not easy and it will be interesting to see how a track new to everybody can affect the scale of values.
Team Principal Vincent Vosse comments: "It's always exciting and challenging to go to a new track. Valencia brings me back to my days as a racing driver, quite a few years ago... We go there with the determination to prove that we did not win the Sprint Cup titles by chance and to finish the job. There is still the Silver Cup at stake and we need to preserve our lead in the GTWCE Teams' overall standings. The fight in the Sprint Cup may be finished, but there are good reasons to remain focused and give our best..."
Dries Vanthoor: "We can go a little bit more relaxed to Valencia, as we secured the titles in Brands Hatch. It will be a good opportunity to enjoy what we do with less pressure, together with the entire team. Of course, we want to finish the championship with a good result, so it will be flat-out as always, and this will also be a good preparation for Barcelona, where we will be fighting for the Endurance titles."
Charles Weerts: "It's going to be an interesting weekend and we go to Valencia to score heavy points, although we don't need them in the Sprint Cup, as we already achieved our goals. But let's show that we still want to give our best! Valencia is a nice track, I just hope we will not have too many issues with the track limits."
Frank Bird: "Time for the final round of the Sprint Cup already! We are in reach of the championship, it will tough as Ryu and myself have no experience at the circuit but we have our target and looking to carry on our strong form and finish the championship on a good note."
Ryuichiro Tomita: "It's already the last race of the Sprint Cup. Fortunately, we will be fighting for the Silver Class Championship, but we are not concentrating too much on that, we just want to do the best race we can. Ideally, we would like to win the title. I'm also looking forward to Valencia, it's the track I've never raced on before but I've heard it's a fun one. Anyway, we'll try to do our best."
Benjamin Goethe: "I am really looking forward to this weekend's race in Valencia. It isn't a track where I have been often, so it should be interesting. I am also very excited to team up with Robin, I am sure I'll learn a lot from a driver like him. Hopefully, we can finish the championship off strongly."
Robin Frijns: "I drove at Valencia a couple of times, and it proved a good track in Formula E the last two years, but I have never driven a GT3 car there. Looks like it should suit our cars and that it will be hot weather. It's been quite some time I haven't done a Sprint race, so I look forward to jumping in and have some fun!"

Le Mans Virtual
There will be another Team WRT in action this weekend, the one competing in the Le Mans Virtual Series. The first race will be a four-hour event around Monza. With Ryuichiro Tomita and Fabrice Cornelis taken by racing commitments this weekend, Arne Schoonvliet will be joined by Lasse Sørensen and Marco Saupe in car #31 of Team WRT SIMTAG Esports.

Fanatec GT World Challenge Europe powered by AWS – Sprint Cup Round 5
Valencia, Spain – 24-26 September 2021
Timetable (CET -1)

Friday, 24 September 2021
14:00-18:00 Paid test

Saturday 25 September 2021
09:30-10:50 Free Practice
11:45-13:05 Pre-qualifying
15:30-16:20 Qualifying 1 & 2

Sunday 26 September 2021
10:00-11:00 Race 1
14:45-15:45 Race 2

Team WRT (GTWCE Sprint Cup) entry – Audi R8 LMS
#30 – Benjamin Goethe (DE) – Robin Frijns (NL) - Pro
#31 – Frank Bird (GB) – Ryuichiro Tomita (JP) - Silver
#32 – Dries Vanthoor (BE) – Charles Weerts (BE) - Pro
PHOTO: Michele Scudiero

5 months ago
@Fhabsburg62 @GTWorldChEu @ValeYellow46 @augustofarfus @weerts_charles @SheldonvdLinde @vanthoordries1… https://t.co/Alo6nzivvx