A FRUSTRATING ADAC GT WEEKEND AT THE LAUSITZRING FOR TEAM WRT
A FRUSTRATING ADAC GT WEEKEND AT THE LAUSITZRING FOR TEAM WRT
12/09/2021
It was a very different visit to Lausitzring from last year's for Team WRT. In 2020, the Belgian squad took its maiden win in the ADAC GT Masters in the 3.478-km track in Brandeburg; this year, the Audi R8 LMS entrusted to Dries Vanthoor-Charles Weerts struggled with a lack of pace for causes that will need to be analyzed..
Bad luck added to the situation, as car #32 was involved in several incidents and was prevented from seeing the chequered flag in both races.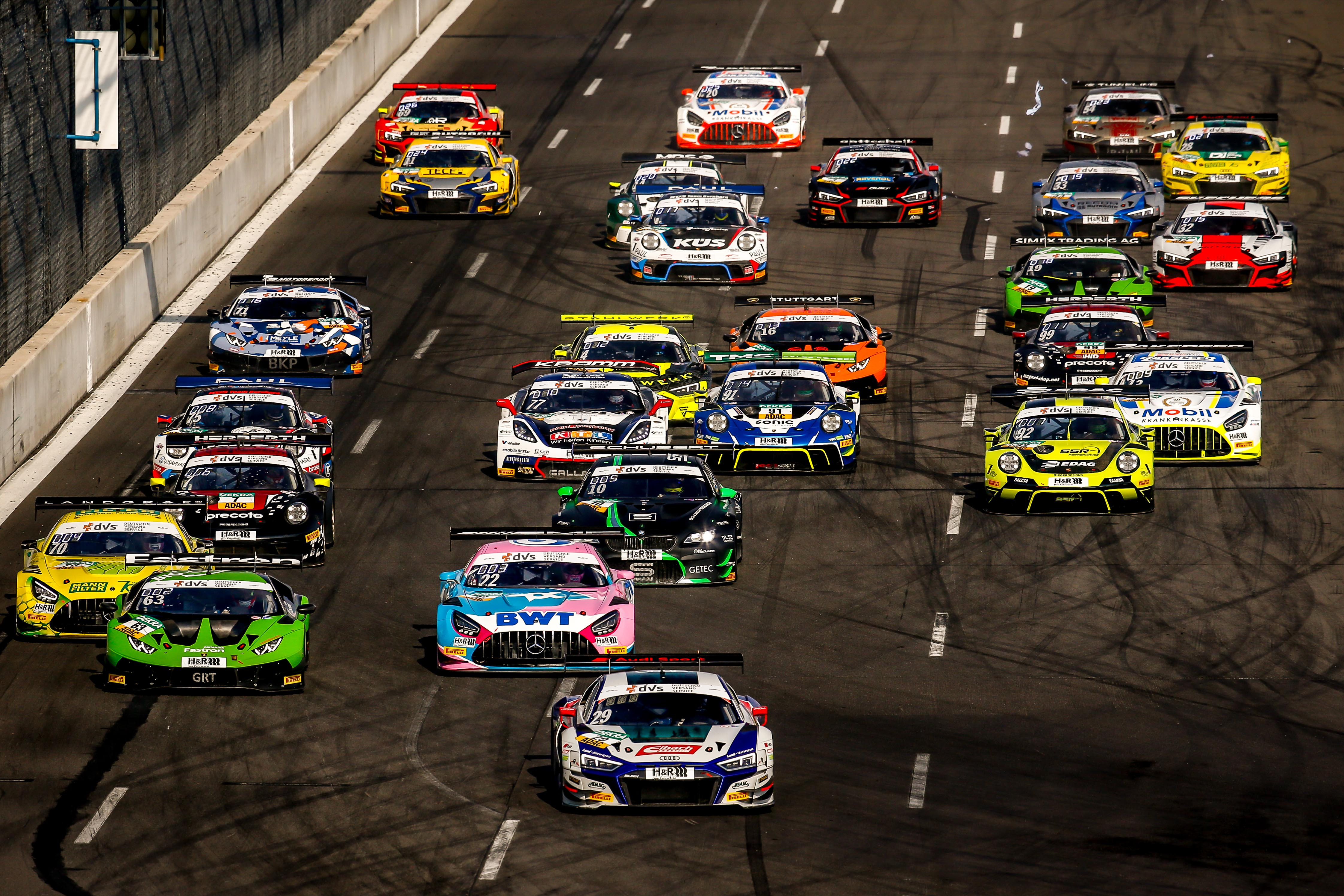 Team Principal Vincent Vosse commented: "It was a very complicated weekend for us. The car just had not the right pace throughout the weekend and we could not understand why. We will need to investigate this thoroughly at the factory. On top, being caught in the middle of the group, you expose yourself to incidents and those occurred in both races. A frustrating weekend, let's move on to the next races."
The first response from the track was promising, as the Team WRT car was fifth in free practice 1 but in the following sessions, the pace was lacking, with the #32 in P18 in FP2 and qualified 15th for Race 1, with Charles Weerts at the wheel.
Race 1, though, was going to be very short. Weerts gained two positions in the opening phases and was running 13rd behind Jusuf Owega, who closed on the young Belgian hitting him. Weerts made it to the pits, just to retire as a front suspension got broken.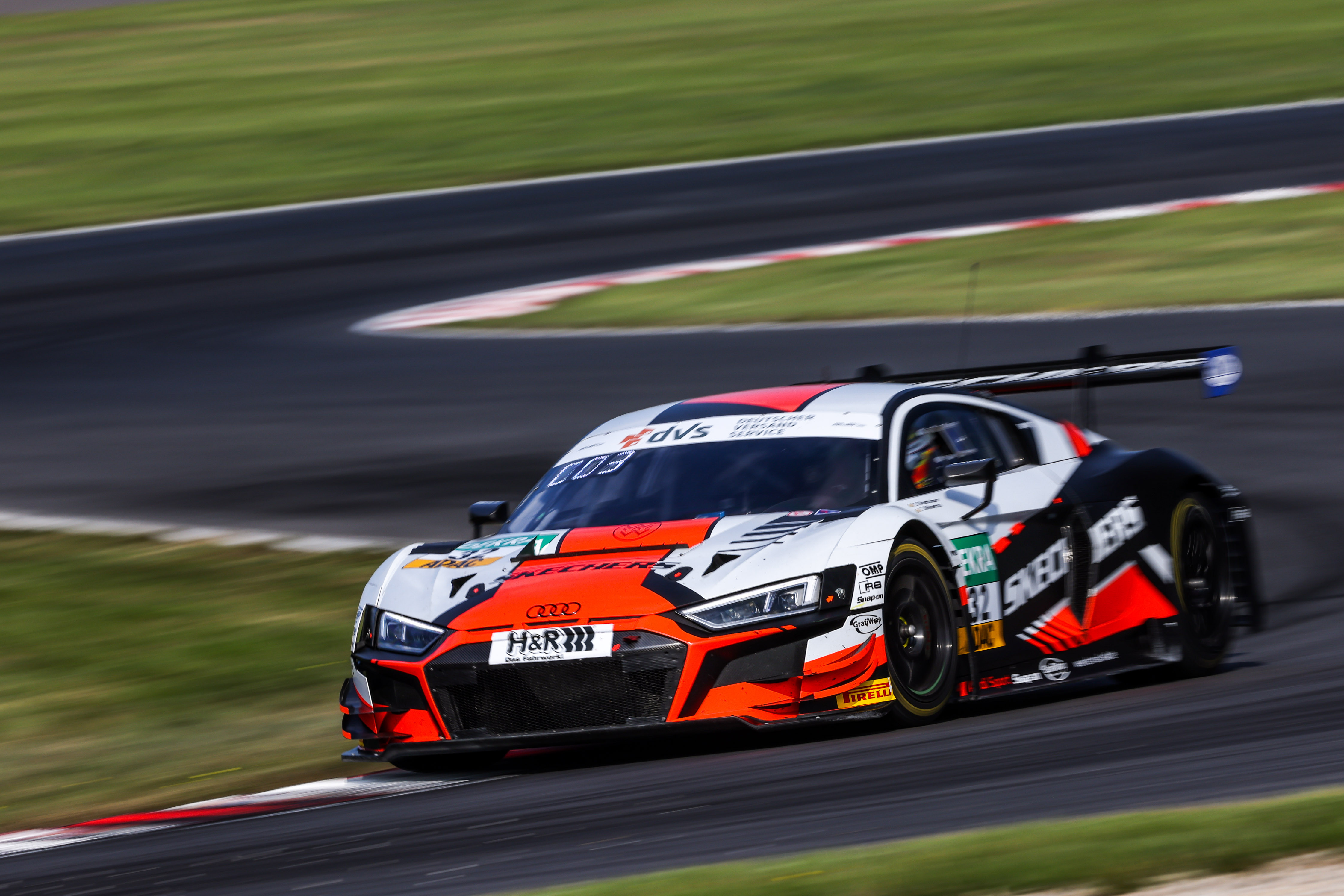 On Sunday, Dries Vanthoor had a similarly disappointing qualifying, taking P13 in the grid.
Race 2 started with Vanthoor gaining two positions in the opening lap before having to serve a penalty for "inaccurate grid position". He rejoined in P19. A relatively late pit stop allowed Charles Weerts to start his stint in P16, climbing further up to 12nd. Unfortunately, the last laps, after a safety-car period, looked like a rodeo in intense traffic, with Weerts being hit several times and rubbing the wall. Damage was such that he had to stop in the pits two laps from the end, being still classified in P24.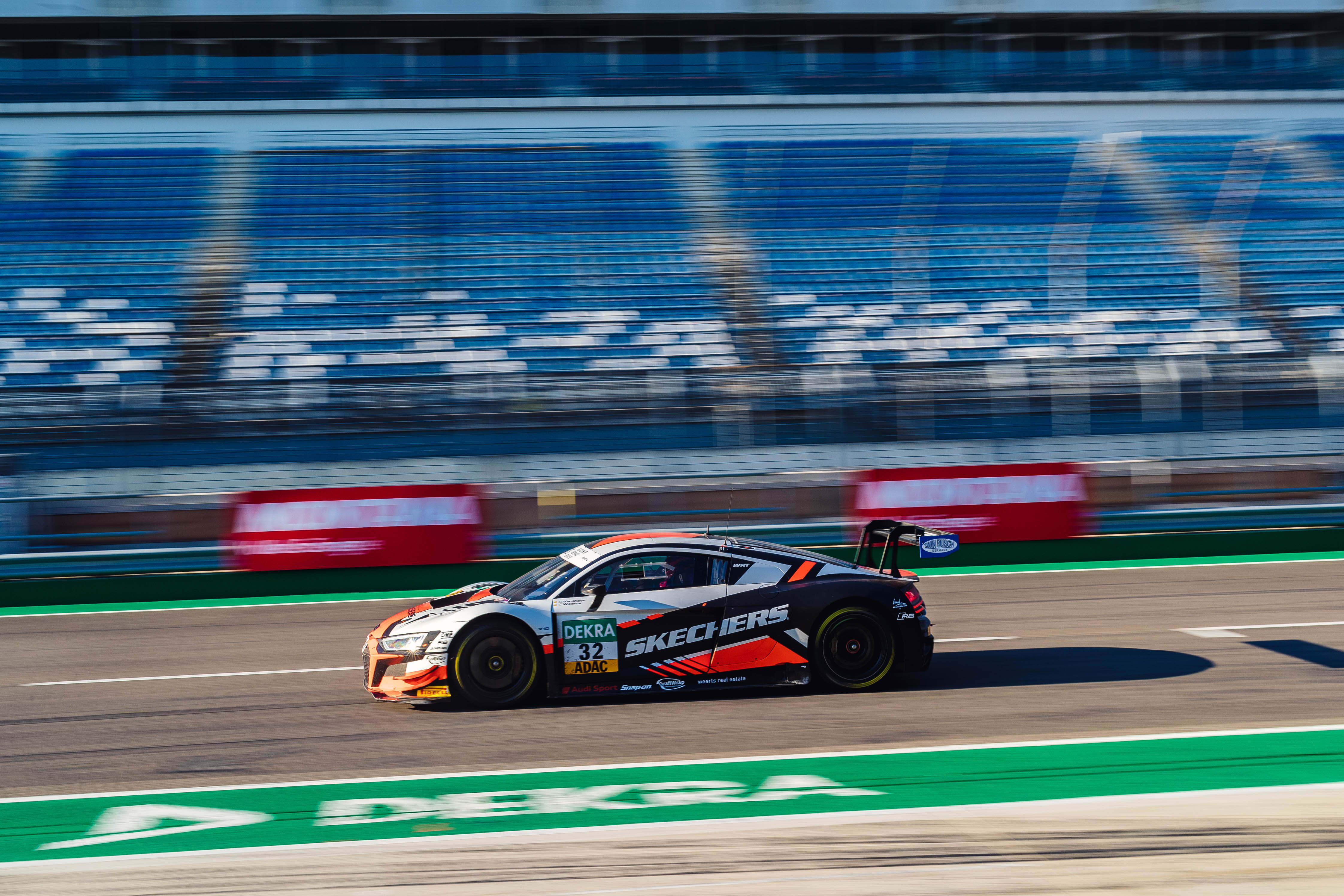 Dries Vanthoor: "Unfortunately we just did not have the pace and could not find the reason despite all the team's efforts. On top, we had incidents in the very early stages of both races, but still, I don't think we could have done much more".
Charles Weerts: "Not a good weekend since the start to the end. The pace wasn't there and we need to understand why. On top, I was involved in contacts without any fault. In Race 1, the car in front of me did four mistakes in four corners and when I was passing him, he closed the door hitting me and breaking a suspension. It's a pity because we could have scored some points. In Race 2, I was hit by a Lambo and sent into the dirt, receiving more contacts. It was a rough weekend out there on the track…"

ADAC GT Masters - Round 4
Lausitzring, Germany – 10-12 September 2021
Race 1 Result
1. Feller-Mies (Audi R8 LMS) 41 laps
2. Stolz-Engel (Mercedes AMG) + 1s022
3. Bortolotti-Costa (Lamborghini Huracan) + 1s510
4. Marciello-Buhk (Mercedes AMG) + 2s827
5. Ortmann-Schmid (Lamborghini Huracan) + 3s284
DNF Vanthoor-Weerts (Audi R8 LMS) 3 laps (damage)

Race 2 Result
1. Walilko-Gounon (Marcedes AMG) 42 laps
2. Stolz-Engel (Mercedes AMG) + 3s476
3. Marciello-Buhk (Mercedes AMG) + 4s130
4. Eriksson-Andlauer (Porsche 911 R) + 4s784
5. Bortolotti-Costa (Lamborghini Huracán) + 7s261
24. Vanthoor-Weerts (Audi R8 LMS) + 2 laps (damage)

PHOTO: ADAC GT Masters


7 months ago
@Fhabsburg62 @GTWorldChEu @ValeYellow46 @augustofarfus @weerts_charles @SheldonvdLinde @vanthoordries1… https://t.co/Alo6nzivvx