VANTHOOR-WEERTS SECURE GTWCE OVERALL DRIVERS' TITLE IN A DIFFICULT WEEKEND AT THE NÜRBURGRING
VANTHOOR-WEERTS SECURE GTWCE OVERALL DRIVERS' TITLE IN A DIFFICULT WEEKEND AT THE NÜRBURGRING
05/09/2021
It was another weekend of celebrations for Team WRT, as Dries Vanthoor and Charles Weerts today netted the GTWCE overall Drivers' title at the Nürburgring, with two rounds still to go and one week after taking the Sprint Cup crown. A 6th place was enough for the Belgian duo, here joined by Robin Frijns, to successfully bring the top title home.
Still, it wasn't an easy weekend for Team WRT, as very visibly the Audi R8 LMS had not the pace to compete with the front-runners. This was also evident in the Silver Cup, where the two cars of the Belgian squad struggled to take 4th, with Goethe-Hall-Pull and 6th with Bird-Eriksen-Tomita.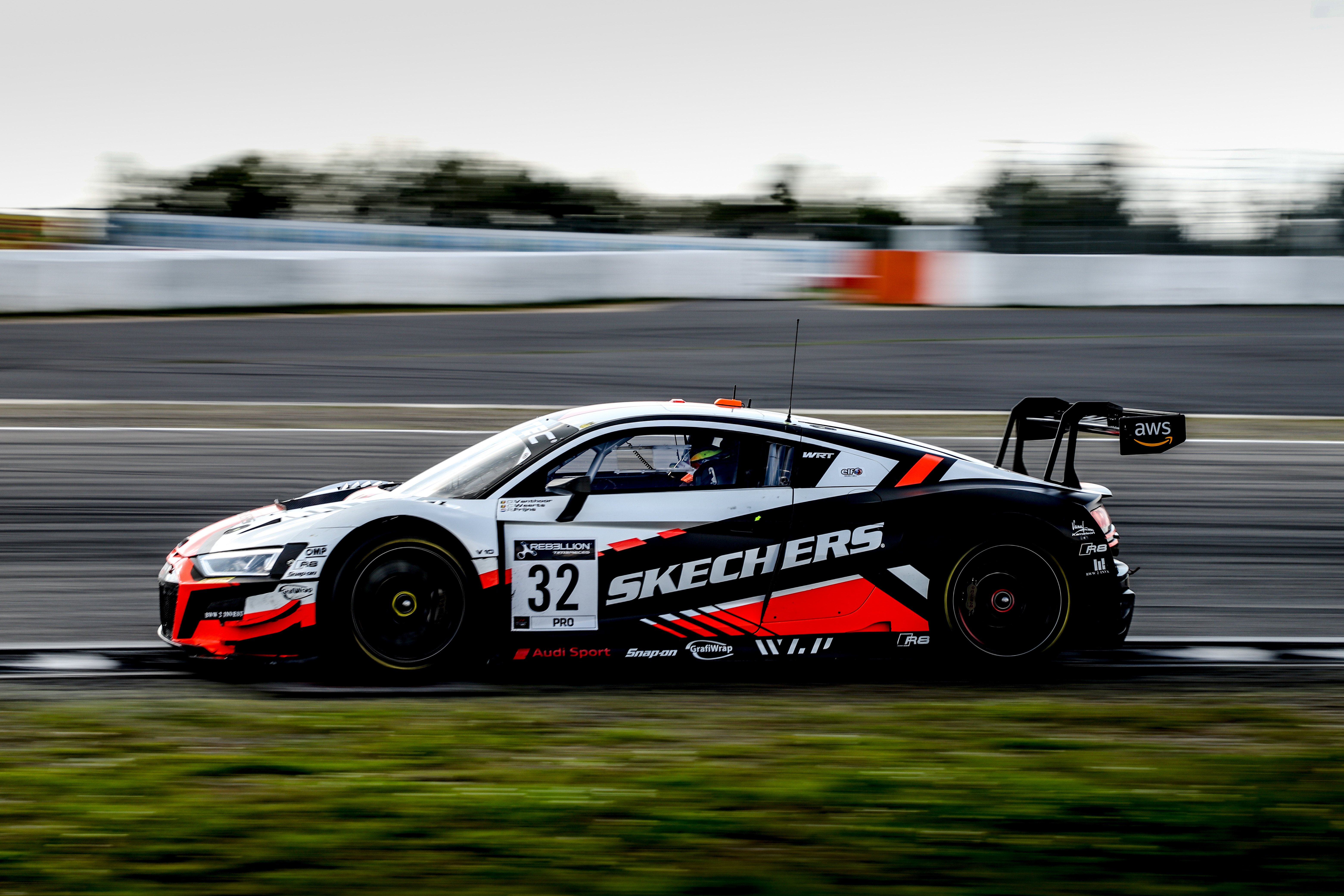 Team Principal Vincent Vosse summed up the weekend: "We are very happy to take another important title and to be well positioned to take the GTWCE overall Teams', in a season which is proving very rewarding for the entire team. It's a little bit surprising to secure the title here at the 'Ring, in a weekend which clearly saw all the Audi to be off-pace, which is something that needs to be looked at. We are racers, we like to be in a position to compete for winning, here we could take the needed points only because of a perfect race, with no mistakes, and thanks to a couple of good moves in the final part of the race, after full-course yellows, benefitting also from mistakes from rivals."
The difficult task awaiting Team WRT in the Eifel was clear since free practice and pre-qualifying, when the fastest car of the team was 18th and 15th, respectively. In qualifying, car #32 managed to take P12, while cars #30 and #31 were 29th and 30th respectively and both out of the top-10 in the Silver Cup.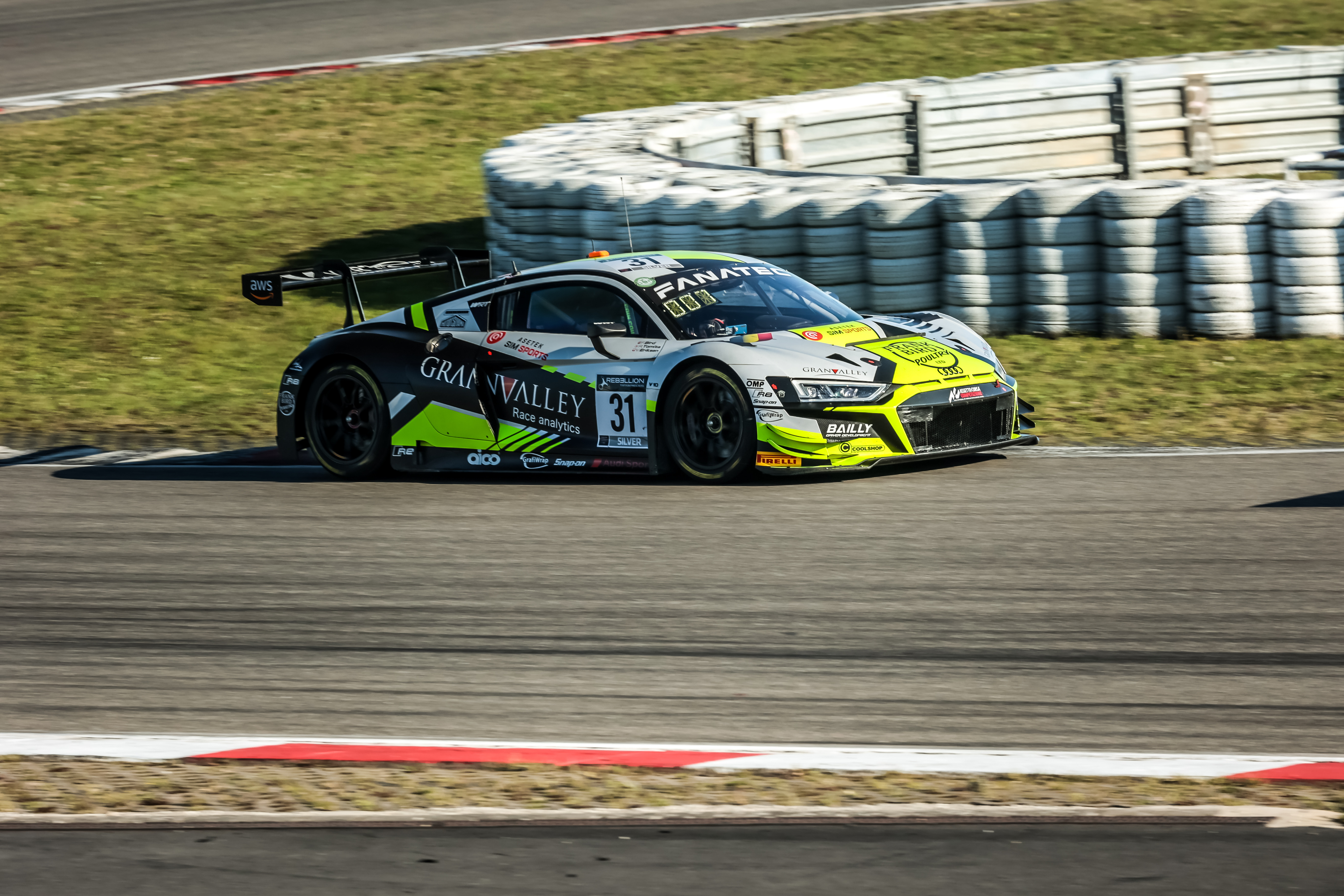 The start and first half-hour of the race, under perfect conditions, saw Robin Frijns climbing up to 10th, with Benjamin Goethe 29th and Valdemar Eriksen 30th. The three cars pitted relatively early with respect to the competition, trying to undercut some positions, a strategy that paid-off. Charles Weerts was 9th in the middle stint, with Stuart Hall climbing to 21st and Frank Bird 25th, which meant 6th and 9th respectively in the Silver Cup. The final stint was marked by two full-course yellow periods. At the restart from the first one, Dries Vanthoor gained two positions, thanks also to a brilliant overtake on Pier Guidi on the outside of turn 6, while James Pull was 6th and Ryuichiro Tomita 10th in the Silver Cup. Further positions were gained after a couple of incidents and the other full-course yellow, allowing Vanthoor to cross the line in sixth, Pull in P13 (4th in Silver Cup) and Tomita in P16 (6th in Silver Cup).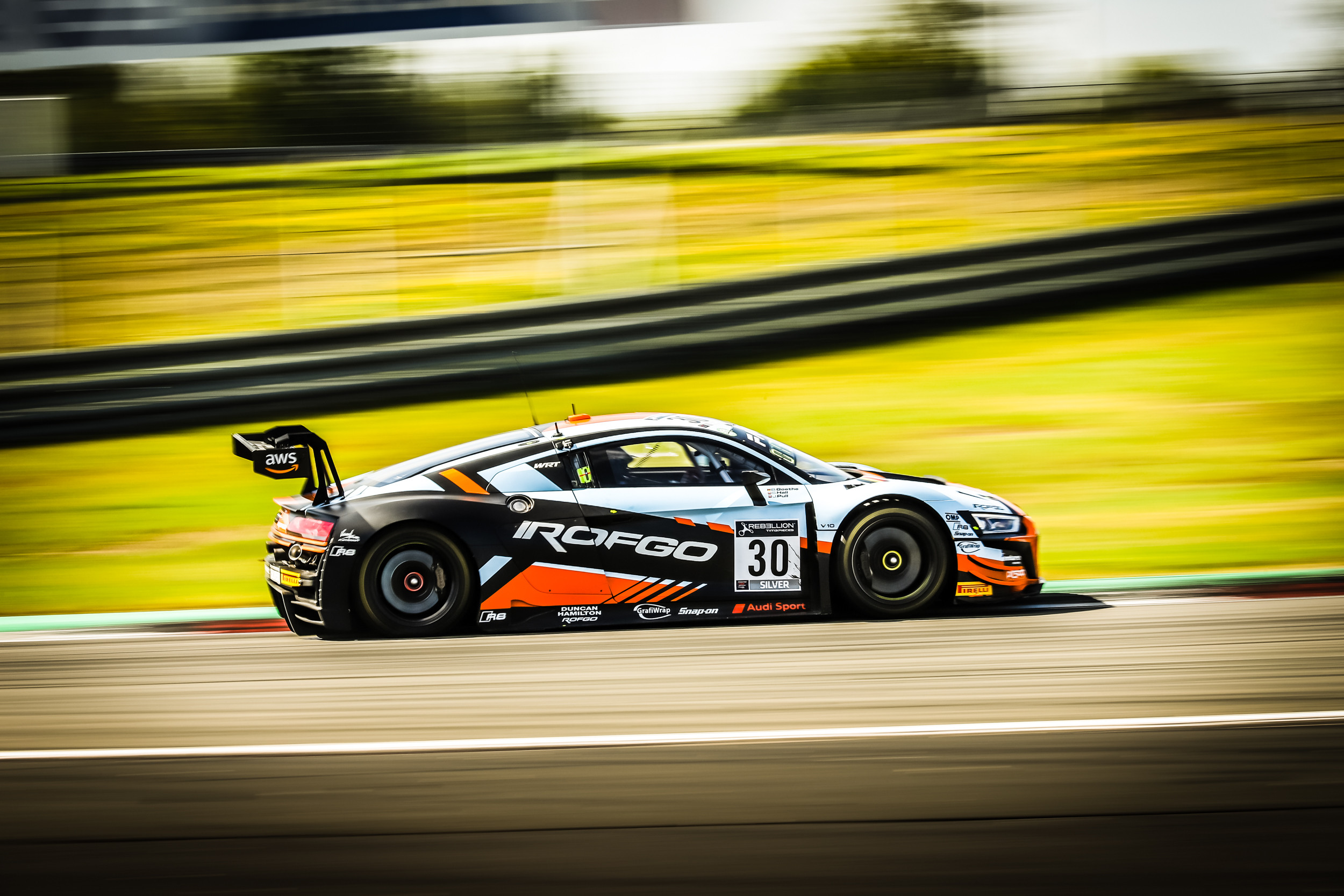 Dries Vanthoor: "It's of course great to win the GTWCE overall title here, right one week after the Sprint Cup one. It's a great result, just shows what kind of a season we had and how good the work of the team is. Hopefully, we can also clinch the Endurance Cup title too in Barcelona. But here, it wasn't a good weekend for us, so let's say the title gives us a great boost ahead of Barcelona."
Charles Weerts: "A good weekend after all, as we secure the Drivers' title in the GTWCE overall, it's a great achievement. Though, we clearly lacked pace with respect to the Mercedes, Porsche and Lambo cars. We did our best, made no mistakes, kept the car on track and worked hard to get a proper car for the race. Now, let's focus on Barcelona and see if we can clinch a third title!"
Robin Frijns: "I had to readjust a bit to GT cars, coming back from F.E and LMP racing, but that was quick. We did not have the raw speed to be the quickest here at the Ring, but we stayed out of trouble, had a good strategy and obtained the maximum we could. Charles and Dries could secure the title, I was glad to help them."
Benjamin Goethe: "Considering where we started from, at the back of the grid, P4 in the Silver Cup, is a good result. We had a better car in race conditions and it was a good race and a good effort from all the team. Now, let's aim at the podium in Barcelona."
Stuart Hall: "It's lovely to be back racing, it was a long time... After a disastrous qualifying, we came away in P4 in the race, we really fought hard and Benji and James drove very well."
James Pull: "If someone would have told me after qualifying that we would finish P4 in the silver Cup and 13th overall, I'd been very happy... I'm glad that the amends we made after qualifying worked well, the car felt great, we had some issues with back-markers but we also made some great moves, so we are happy with the result."
Frank Bird: 'I think we really got the maximum out of the car and P6 in the Silver Cup is the best we could achieve, so I am happy about how things eventually went. We were a little bit unlucky with one of the safety-car periods, that put us one lap down, but all in all, not a bad weekend."
Ryuichiro Tomita: "We had a good feeling after free practice, but we didn't get the result we wanted in qualifying. In the race, we lost a lot of time in the first half and we were lapped, which made things difficult. I am a little bit disappointed, because I think we had the pace to get a better result, but we scored some points and we did what we could. As always, the team did a great job, a big thanks to them."
Valdemar Eriksen: "It was a good race, we made very good progress throughout the sessions, it was not an easy race, we had some contacts with other cars, but luckily no damage. We can be happy."

Fanatec GT World Challenge Europe powered by AWS - Endurance Cup Round 4
Nürburgring 3 Hours, 4-5 September 2021
Race Result
1. Bortolotti-Caldarelli-Mapelli (Lamborghini Huracan) 87 laps
2. Marciello-Fraga-Gounon (Mercedes AMG) + 1s228
3. Engel-Stolz-Bastian (Mercedes AMG) + 7s847
4. Siedler-Altoè-Costa (Lamborghini Huracan) +13s240
5. Lappalainen-Ghiotto-Rougier (Lamborghini Huracan) +13s472
6. Frijns-Vanthoor-Weerts (Audi RR8 LMS) +18s939
13. Goethe-Hall-Pull (Audi R8 LMS) +36s000 4th Silver Cup
16. Bird-Eriksen-Tomita (Audi R8 LMS) + 1 lap 6th Silver Cup

8 hours ago
#Friday moments by 📸 Sergey Savrasov ⠀ #WRT #ELMS #4HPortimao https://t.co/mjWNXPmxWn