TEAM WRT DETERMINED TO TAKE UP ITS CHANCES IN THE ENDURANCE CUP AT THE NÜRBURGRING
TEAM WRT DETERMINED TO TAKE UP ITS CHANCES IN THE ENDURANCE CUP AT THE NÜRBURGRING
02/09/2021
Never a dull moment: for the third time in a row, Team WRT is facing a crucial weekend, this time in the Endurance Cup of the Fanatec GT World Challenge Europe powered by AWS. The Nürburgring is hosting the fourth and penultimate round of the competition and the Belgian squad is in a good position to fight for both the Teams' and the Drivers' titles.
It will rely on its usual entry of three Audi R8 LMS, with only a very slight change in the driver line-ups.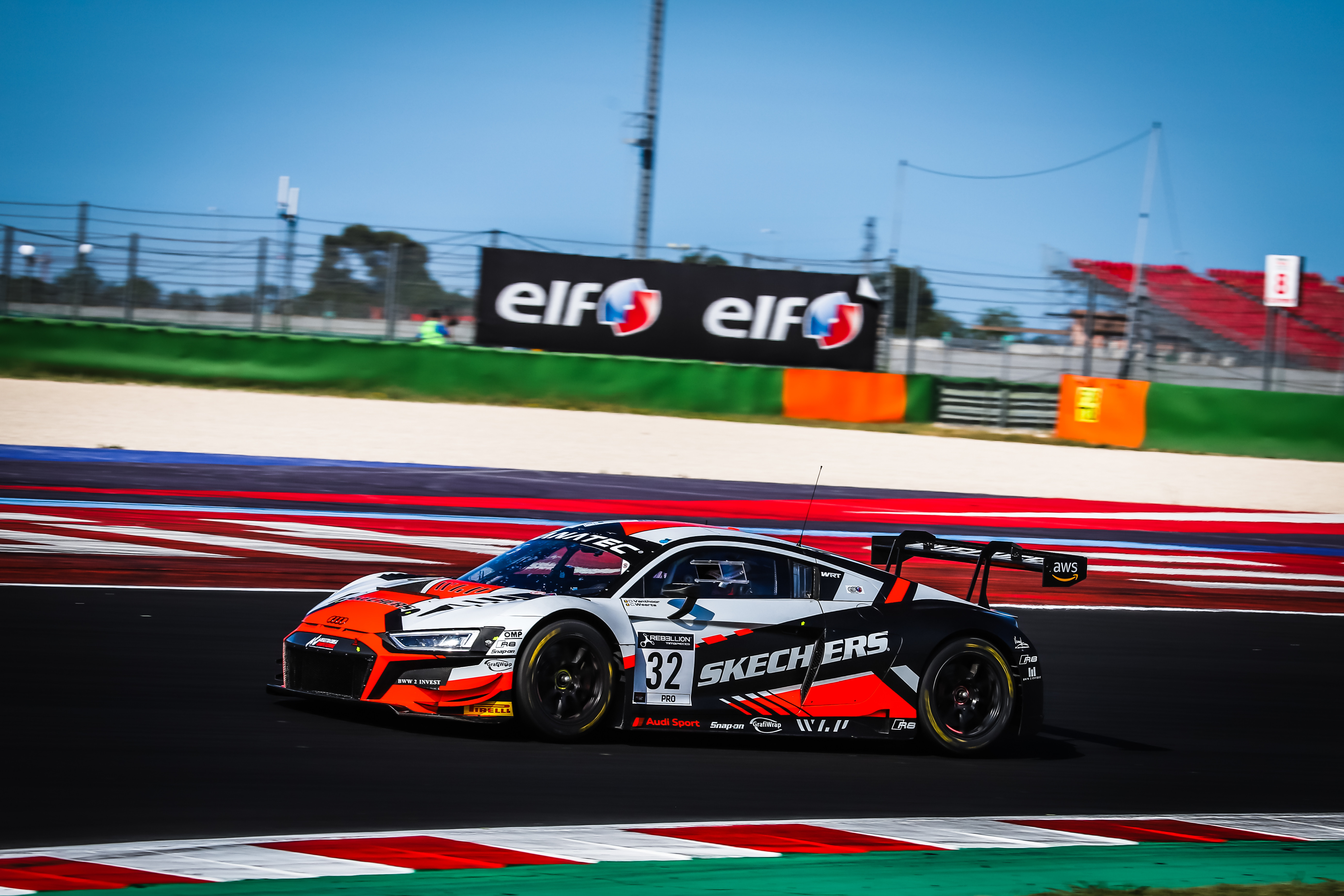 With Kelvin van der Linde taken by his commitments in the DTM, where he is the current points leader, Dries Vanthoor and Charles Weerts will be joined by Robin Frijns in car #32 to form a very solid trio. The two Belgians are currently second in the Drivers' standings of the Endurance Cup, only 15 points behind the leader and ready to take up the challenge, with an eye also on the overall standings of the GTWCE, where they lead with a good margin (71.5 points).
In the Endurance Cup Teams' standings, Team WRT is also second, with a narrower gap (-8 points) and first in the overall GTWCE rankings, with a 62-point lead.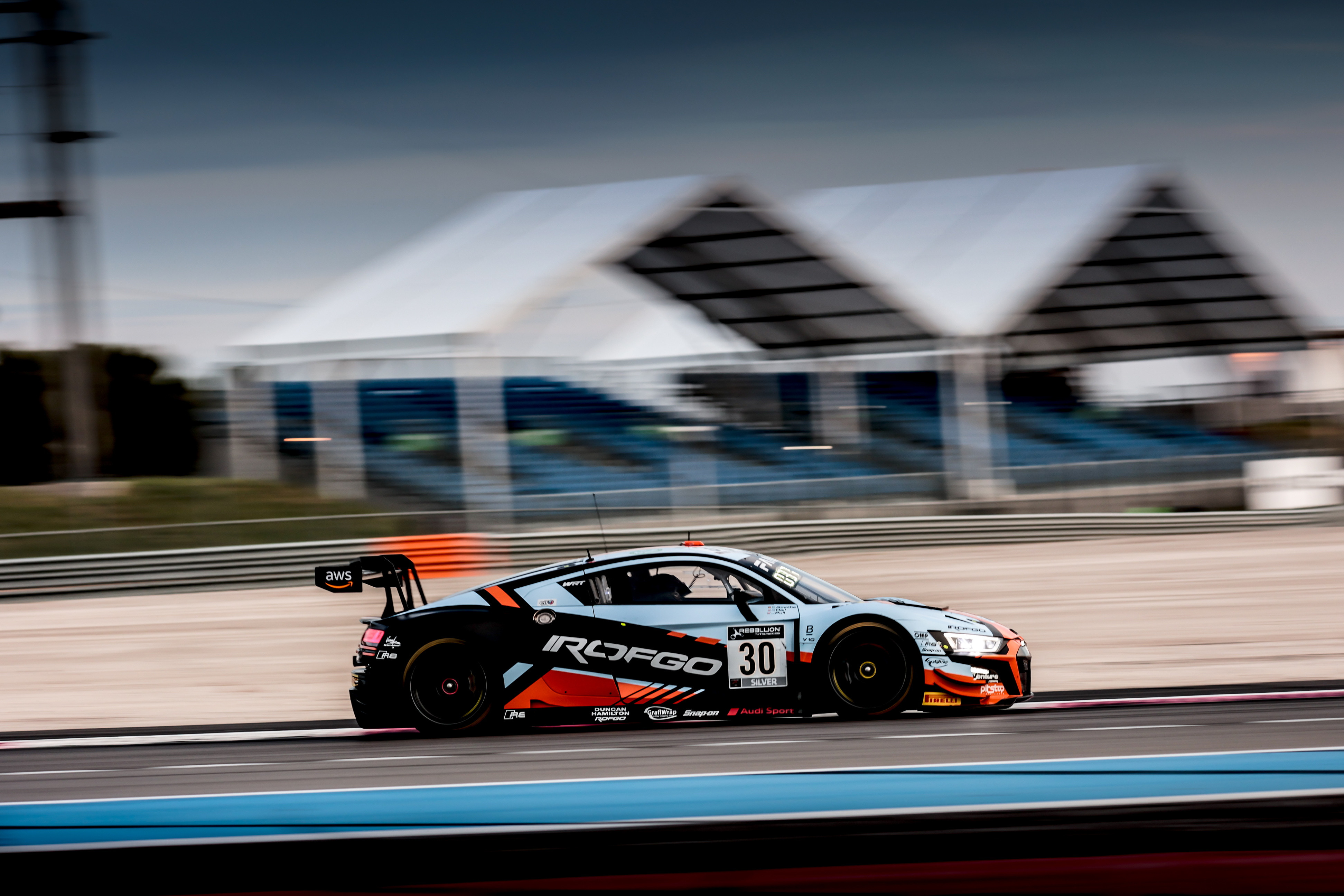 The other two cars of the Belgian squad see in action their usual trios, both entered in the Silver Cup: Benjamin Goethe-Stuart Hall-James Pull in car #30 and Frank Bird-Valdemar Eriksen-Ryuichiro Tomita in car #31. The former are sixth in the Silver Cup standings and still in contention for the top honours.
Team Principal Vincent Vosse remains balanced ahead of the weekend in Germany: "We have enjoyed good success recently and we are determined to carry on the momentum. We are well placed to fight for the title in the Endurance Cup too and want to maximize our chances, thinking also about the battle in the GTWCE overall competitions. You never quite know what you expect when you go to the Nürburgring, a lot of factors can play, including the weather and the fact that this year the race will be on a shorter length, 3 hours and not 6 like last year. Our cars usually do well there, but we will have to see the level of performance, ours and the one of our competitors. We'll have to qualify well and do solid races, and the team has the strength and the determination to do so."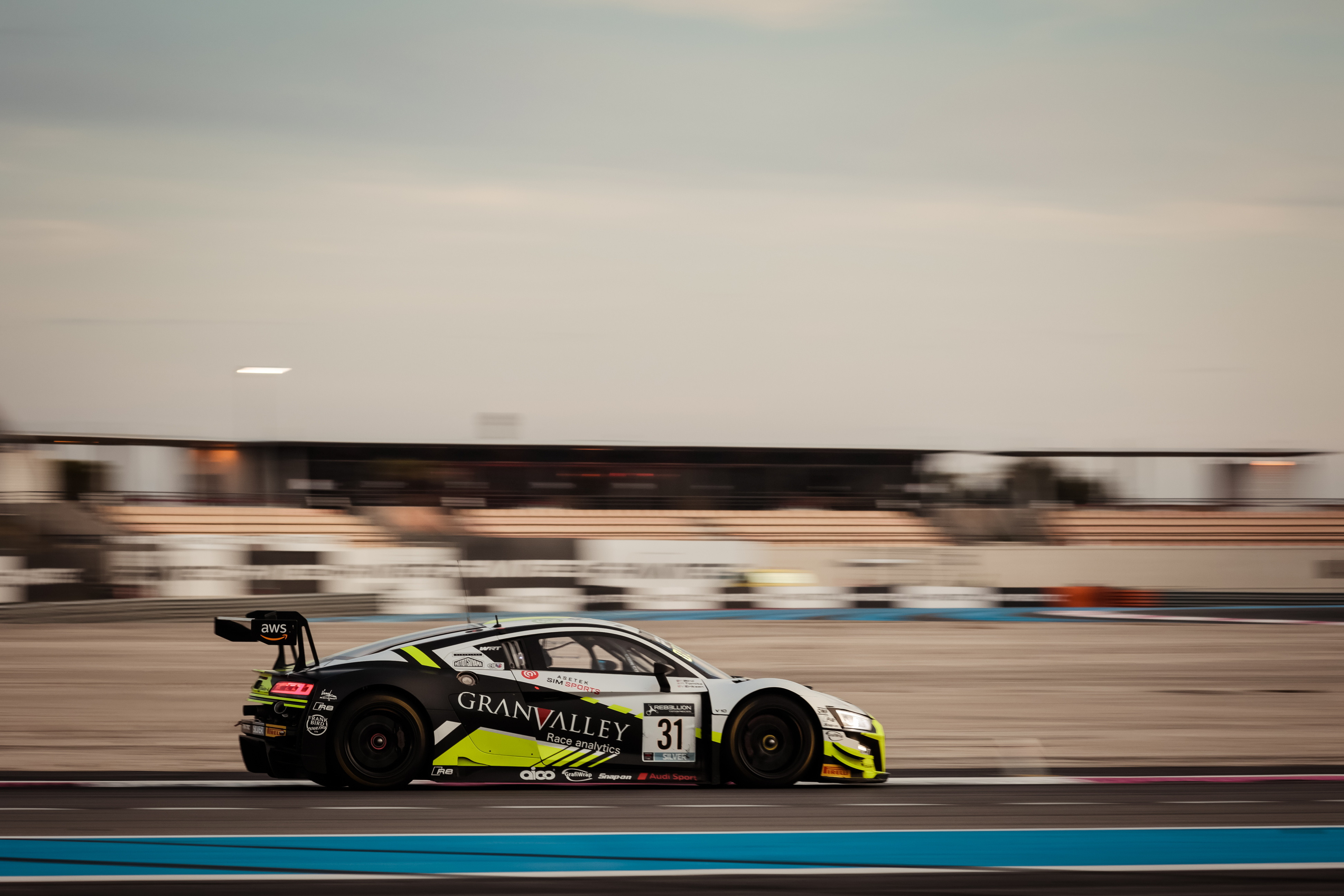 Dries Vanthoor: "I am happy to go to the Nürburgring this weekend, we are 15 points behind in the Endurance Cup, so will try to clinch as many points as possible, taking the best out of it together with Charles and Robin. The objective is to score more points than the Ferrari ahead of the decisive round in Barcelona."

Charles Weerts:"The Endurance Cup is an important championship for us, so let's score heavy points. It's a track where we can be pretty good. We'll do our best and hopefully, we can take the lead from the Ferrari and bid for another championship title."
Robin Frijns: "I am happy to be back with Team WRT in GT3. Nürburgring is one of my favourite tracks, so I am really happy to jump in to replace Kelvin. We have a car that has proven competitive throughout the season and has just won the Sprint Cup title. Let's hope everything goes right and I can help Charles and Dries scoring good points for the championship."
Benjamin Goethe: "I look forward to being back with Stu and James this weekend at the Nürburgring. The championship is close in the Silver Cup and we will fight hard to achieve a good result."
James Pull: "I am looking forward to Nürburgring, being in the car again and bouncing back from a disappointing Spa 24 Hours. I think Nürburgring is going to be well-suited for us and I really like the track. I think we can go for some very good points in Silver and hopefully for some trophies."
Valdemar Eriksen: ''After a really exciting and full of learning Spa 24 Hours, I am looking forward to the Nürburgring. I enjoy the circuit a lot, especially the first and last sectors. Overall, I'm just hoping to build on our progress from the last round, and see if it can take us towards a good result."
Frank Bird: "It's back to back races, so no rest for Ryu and myself. We had our best weekend yet as a pairing at Brands Hatch, so hopefully we can carry on that form into the Nürburgring this weekend. The team had a good race there last year, so the car should be working well. We are ready to go and have a good weekend to finish the Endurance series strong."
Stuart Hall: "I'm looking forward to getting back in the Audi. Due to unfortunate circumstances, I haven't raced the car since May! We had two very strong races in Monza and Paul Ricard, so the goal as always is to turn up and fight for a strong result."
Ryuichiro Tomita: "A new race week is already upon us. It's been a long time since I've done an endurance race in the normal 3-hour format and I'm really looking forward to it. I haven't been able to do as well as I would have liked in the endurance races so far, and I am looking forward to finish strong. I really hope it will be a weekend like the last one at Brands Hatch."

Fanatec GT World Challenge Europe powered by AWS - Endurance Cup Round 4
Nürburgring, Germany – 4-5 September 2021
Timetable (CET)

Saturday 4 September 2021
08:30-10:00 Free Practice
12:55-14:25 Pre-qualifying

Sunday 5 September 2021
08:30-08:45 Qualifying 1
08:52-09:07 Qualifying 2
09:15-09:30 Qualifying 3
14:45-17:45 Race (3 Hours)


Team WRT entries (Audi R8 LMS)
#30 Benjamin Goethe (DE) – Stuart Hall (GB) - James Pull (GB) Silver
#31 Frank Bird (GB) – Valdemar Eriksen (DK) - Ryuichiro Tomita (JP) Silver
#32 Robin Frijns (NL) – Dries Vanthoor (BE) – Charles Weerts (BE) Pro
9 hours ago
#Friday moments by 📸 Sergey Savrasov ⠀ #WRT #ELMS #4HPortimao https://t.co/mjWNXPmxWn