TEAM WRT TO SEEK AT MONZA ITS FIRST TOP RESULT IN THE FIA WEC
TEAM WRT TO SEEK AT MONZA ITS FIRST TOP RESULT IN THE FIA WEC
15/07/2021
Team WRT, like many others involved in LMP racing, is staying in Monza this week, as the legendary 'Temple of Speed' in the heart of Lombardy is welcoming the third round of the FIA World Endurance Championship right after the ELMS event of last weekend.
On-site preparation work has been intense as the Belgian squad approaches this important race (the last one before the Le Mans 24 Hours) determined to obtain a first top result in its maiden campaign at this level of endurance racing.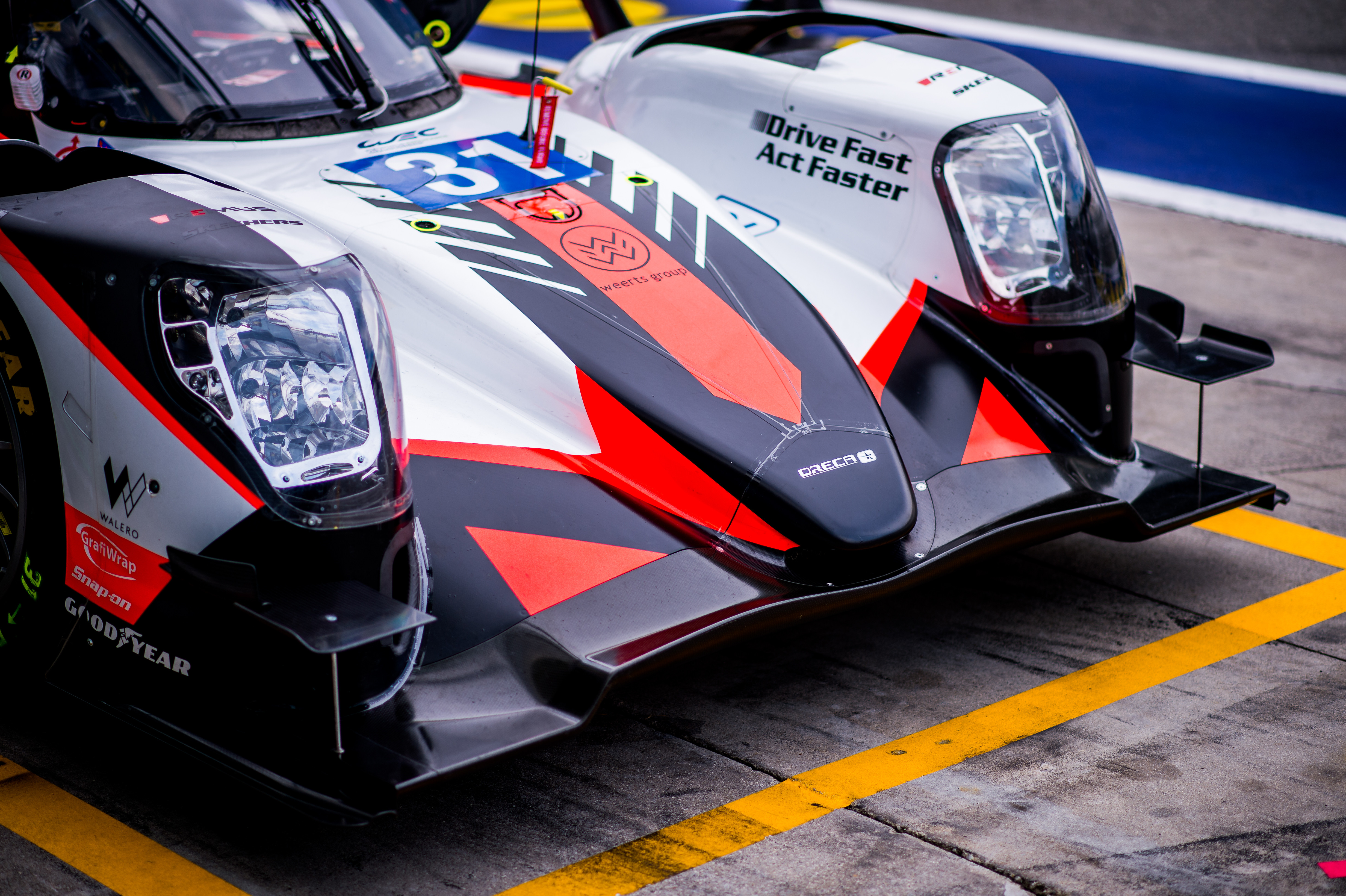 Robin Frijns, Ferdinand Habsburg, Charles Milesi and the entire team are focused in achieving a trouble-less race, as confirms Team Principal Vincent Vosse: "We have encountered some issues both at Spa and Portimão, in the first two races, but we have also shown to have excellent pace. We can say it's part of the learning process, but we really want to raise our game and have worked a lot on every single detail to get things right during the entire race duration. This is what we want to show at Monza. The objective is clearly to have the pace we had in Portugal in the first part of the race and perform a perfect race. If we achieve this, we can go for a good result and know where we stand vis-à-vis the competition."
The race at Monza will take place on the traditional 6 Hours format, and is expected to be extremely demanding for men and machines, because of the very high speed nature of the track and the hot weather foreseeable at this period of the year. Still, the team has worked hard, can rely on the information and data gathered last weekend in the ELMS round, and the drivers are certainly motivated to race on one of the favourite tracks of any motorsport lover.

Robin Frijns: "It's been a while I haven't been racing at Monza, and I am very happy to go there, as I like very much the track and …I love Italian food! So far, the season is going as planned, we are still learning, but we were very quick in the first part of the race in Portimão before having some trouble and have proven that we can be with the front-runners. If everything goes smoothly at Monza, I think we can be competitive. We can aim at a podium finish, why not?"
Ferdinand Habsburg: "Step by step, we are getting better on the car and driving side. Monza is a classic track, very different to others we have raced at so far. It will be challenging again but we go there full of confidence."
Charles Milesi: "Here we are for our third round in the FIA WEC in Monza. Basically, our target here is to be consistent in the race and not make any mistakes. I think if we can achieve that, a podium position is possible. We are improving race by race, and as it is our first year in this championship, it is normal not to be perfect straight away, but Ithink we have already shown that we have the speed to fight in the first group."

FIA World Endurance Championship - Round 3
Monza 6 Hours, Italy, 16-18 July 2021
Timetable (CET - 1)
Friday 16 July 2021
15:30-17:00 Free Practice 1

Saturday 17 July 2021
09:30-11:00 Free Practice 2
14:00-15:00 Free Practice 3
18:20-18:30 Qualifying (LMP2)

Sunday 18 July 2021
12:00-18:00 Race (6 Hours)

Team WRT entry (Oreca 07 Gibson)
#31 Robin Frijns (NL) - Ferdinand Habsburg (AT) – Charles Milesi (FR)

8 hours ago
Alone we can do so little. Together we can do so much 👊🏻 Have a great week everyone! ⠀ #WRT https://t.co/s8x3iEY0JH