VANTHOOR-WEERTS TAKE FIRST 2021 WIN IN THE ADAC GT MASTERS
VANTHOOR-WEERTS TAKE FIRST 2021 WIN IN THE ADAC GT MASTERS
11/07/2021
The GT team, on its side, was busy at Zandvoort for the third round of the ADAC GT Masters and finally could bring home top results: after a P5 in Race 1, pole position and victory in Race 2 with Dries Vanthoor and Charles Weerts were an excellent reward to the hard work of everybody.
Team Principal Vincent Vosse analyzed the outcome of the weekend: "In the ADAC GT, we finally got the weekend we were seeking for. This time the terrific work done by the team and the drivers has paid off and maybe we can relaunch our championship chances..."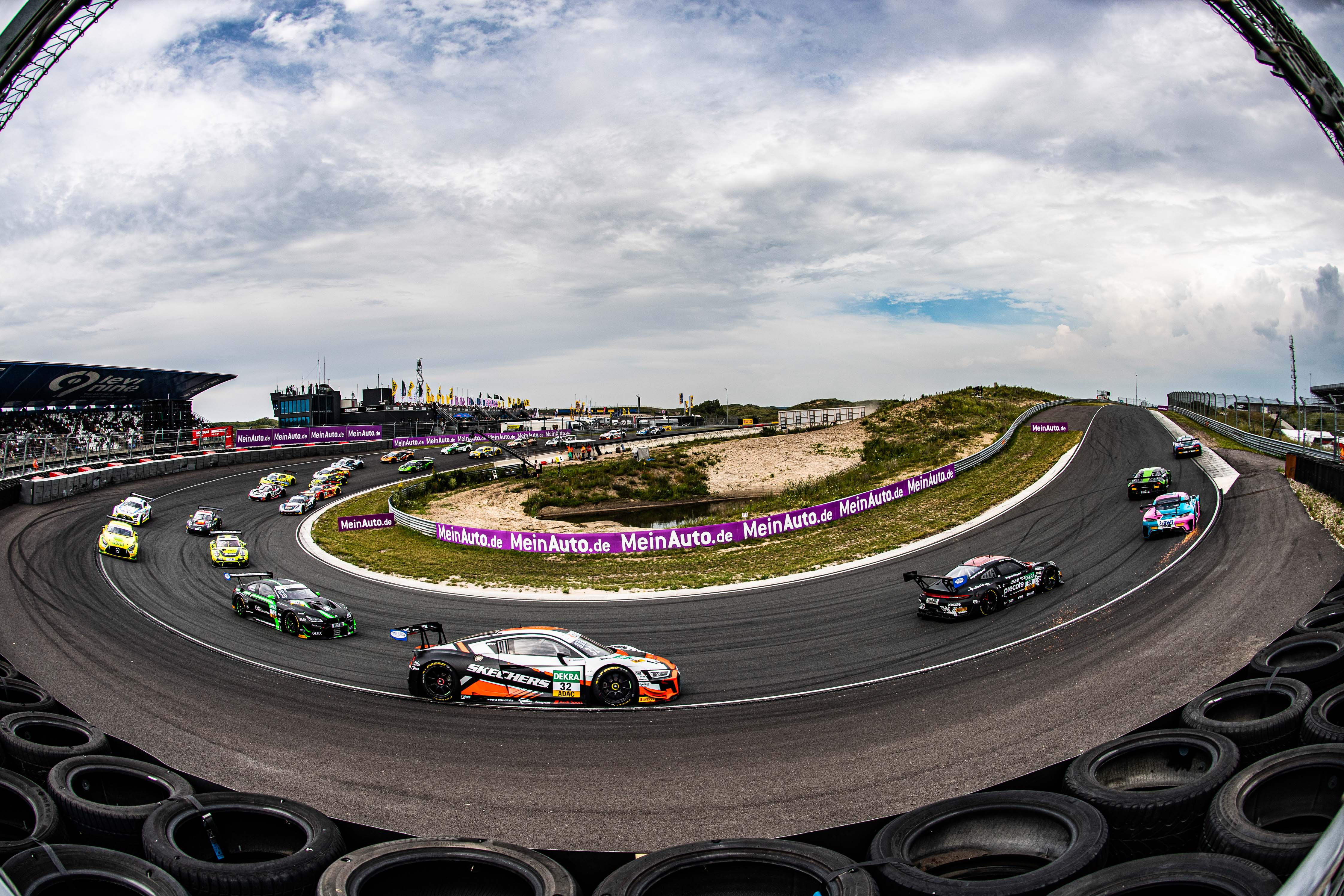 The 2021 ADAC GT Masters finally delivered at Zandvoort the top result that Team WRT was looking for. The weekend started with good response from free practice, as car #32 took P11 and P10, respectively, in the two sessions. A further improvement came in Q1, with Charles Weerts qualifying 5th.
Race 1, on a grey Saturday, was relatively uneventful but very 'strategic', as overtaking is always difficult on the narrow Dutch track. Weerts kept 5th in the initial laps before being involved in a lively fight with a BMW and having to concede one position. That spot was earned back with an excellent pit stop, but Dries Vanthoor couldn't do a lot in the second stint to gain positions. The Audi R8 LMS crossed the finish line in fifth.
Things could not go better on Sunday. Dries Vanthoor started the day taking pole for Race 2, on another grey day near the North Sea. With a perfect start, Vanthoor kept the lead and throughout his entire stint, kept everything under control although he could never really pull away. A perfect pit stop in lap 21 ensured the status quo, with Charles Weerts only focusing on the lead, despite intense action behind him as a safety car period packed-up the whole field again that though did have no impact on the Audi's triumphant march.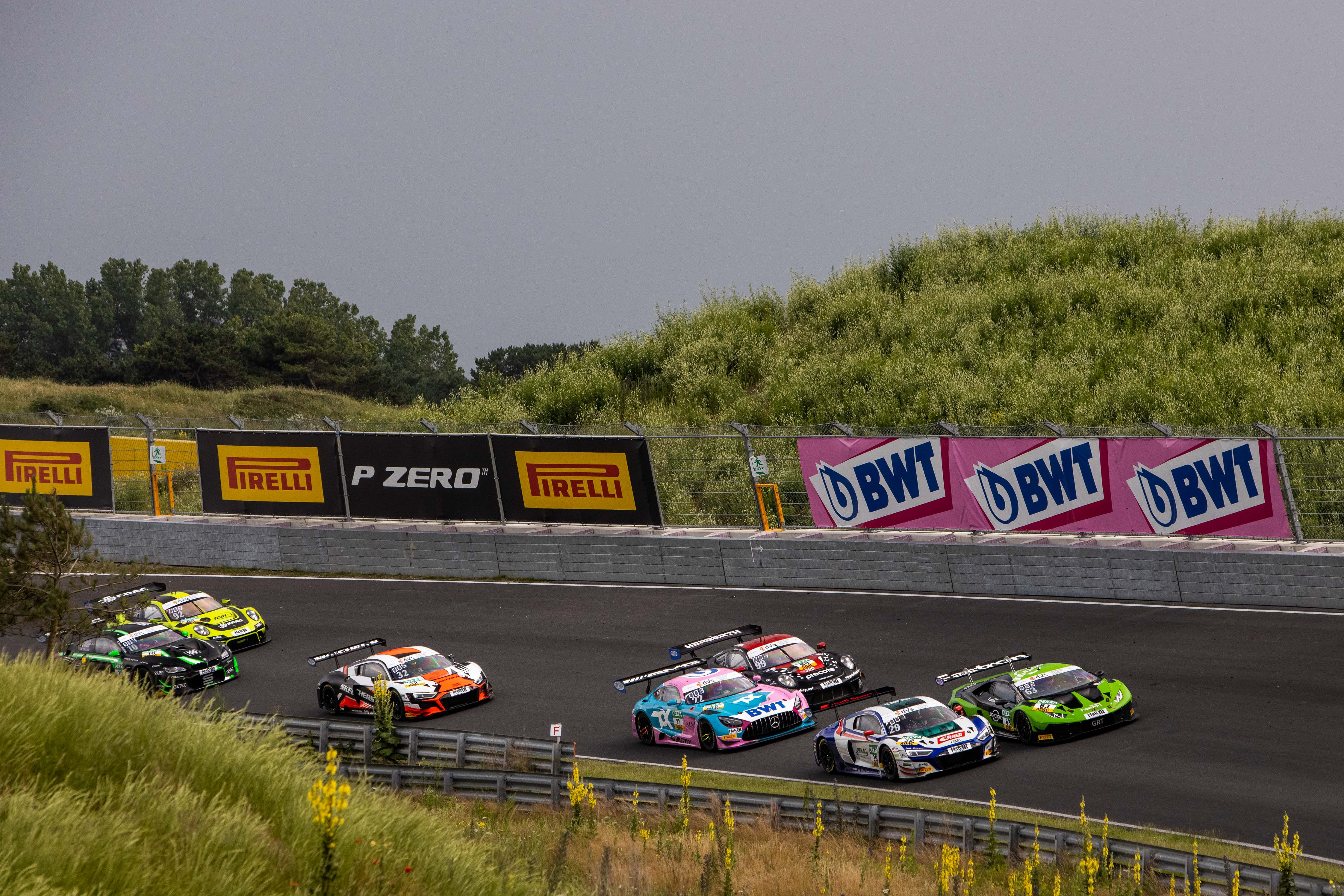 Dries Vanthoor: "We are very happy with the weekend. Considering where we were in free practice, we progressed well and the team did a great job. In the races, with P5 yesterday, and victory today, we really got the absolute maximum out of what was possible!"
Charles Weerts: "A very good weekend for us, we are very pleased with the results. We scored good points in Race 1, and today, Dries' pole helped a lot. We had a faultless race and the car was good, quick enough to keep everybody behind…"

ADAC GT Masters - Round 3
Zandvoort, Netherlands, 9-11 July 2021
Race 1 Result
1. Feller-Mies (Audi R8 LMS) 36 laps
2. Engel-Stolz (Mercedes AMG) + 2s629
3. Yelloly-Krohn (BMW M6) + 7s108
4. S.Müller-R.Renauer (Porsche 911 R) + 8s814
5. Vanthoor-Weerts (Audi R8 LMS) + 9s511

Race 2 Result
1. Vanthoor-Weerts (Audi R8 LMS) 37 laps
2. Buhk-Marciello (Mercedes AMG) + 3s951
3. Ineichen-Perera (Lamborghini Huracán) + 6s744
4. Schmidt-Kirchhofer (Corvette C7) + 8s718
5. Walilko-Gounon (Mercedes AMG) +10s087
PHOTO: ADAC GT Masters

1 hour ago
Tension 👀 ⠀ #WRT #AudiSport #GTWorldChEu #IntGTC #Spa24h https://t.co/5H5OmcoPvq