TEAM WRT BACK TO FRIENDLY ZANDVOORT WITH HIGH HOPES
TEAM WRT BACK TO FRIENDLY ZANDVOORT WITH HIGH HOPES
16/06/2021
As summer has suddenly broken out in Northern Europe, it is an excellent prospect to go to Zandvoort, the popular Dutch resort on the shores of the North Sea. The Fanatec GT World Challenge Europe powered by AWS is back this weekend with the second round of the Sprint Cup, which sees both Team WRT and Dries Vanthoor-Charles Weerts leading their respective standings after the excellent start of the season at Magny-Cours.
The objective for the Belgian squad is to strengthen that lead, which is double twice, as this is also the situation in the GTWCE overall Team and Driver standings, and to materialize the excellent potential shown by the other two cars of the squad entered in the Silver Cup.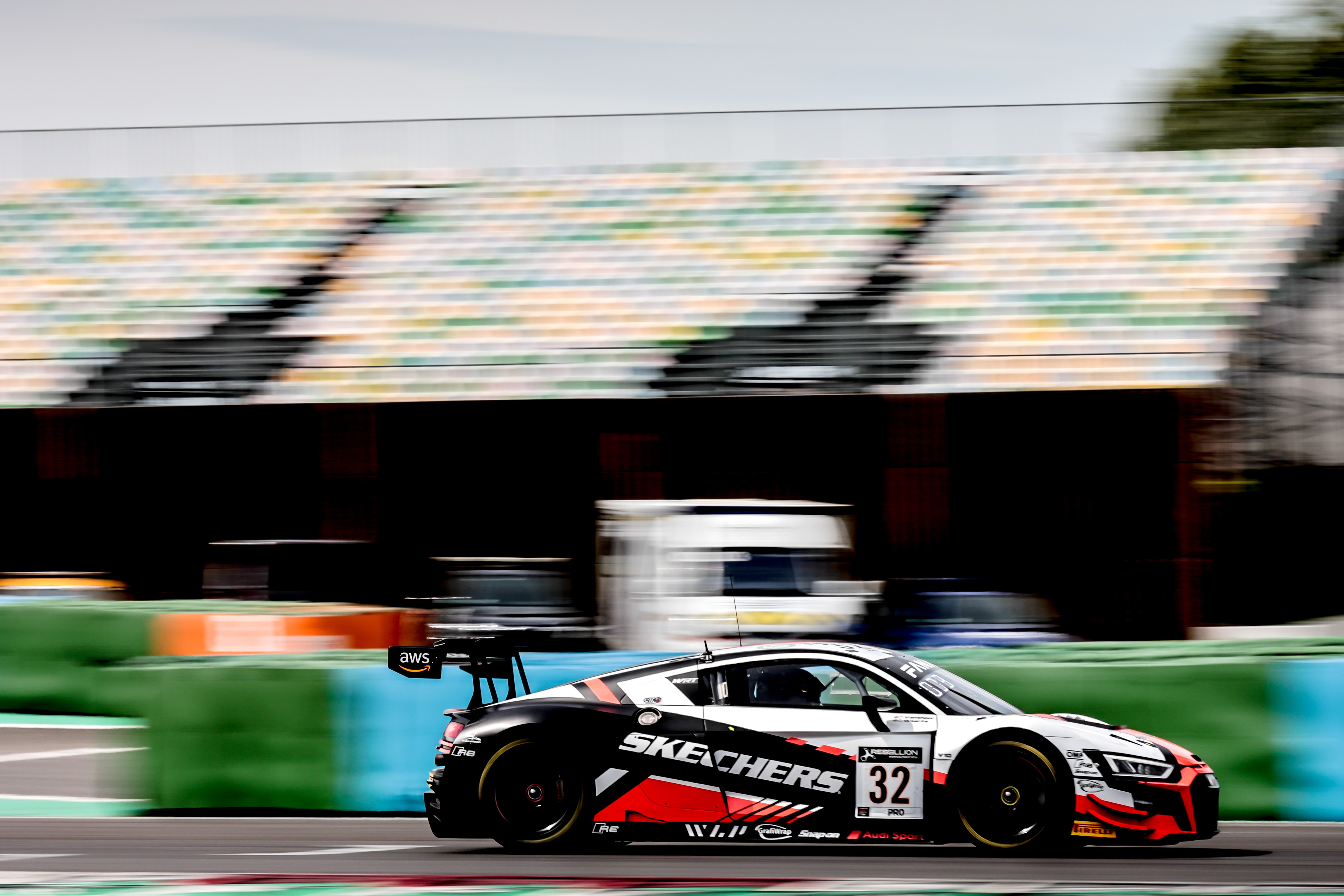 Team WRT enjoys a lead of 7.5 and 15.5 points, respectively, in the GTWCE and Sprint Cup Teams standings, while Dries Vanthoor and Charles Weerts command the parallel Drivers' standings by 12 and 11 points. At this stage of the season, these are still relatively narrow margins but sufficient to motivate even more the WRT troops. Weerts is now clear of his HEC university exams commitments and ready to fight on track again. Together with Dries Vanthoor, the two young Belgians would happily sign for another P1 & P2 result like at Magny-Cours. It's a result that Team WRT can aspire to at Zandvoort, a track that seems friendly to the Audi R8 LMS. Last year, Ryuichiro Tomita and Kelvin van der Linde won Race 1 and so did Weerts-Vanthoor in Race 2 before a post-race sanction deprived them of the biggest cup.
Last year, the iconic Zandvoort track underwent a significant 'lifting' in order to host again F.1 (something that is yet to happen, later in the year) and the now 4.259-long track is a state-of-the-art and particularly pleasant track to race on.
"We have often done well at Zandvoort, which is something close to a home race for us", says Team Principal Vincent Vosse, "and last year we were quite competitive, so we hope to be it this year too, although we will not be the only ones. The objective is to do well, keep our leading positions and build up on the great momentum reached at Magny-Cours. Our two Silver Cup cars showed a great potential there and we hope to materialize that in good results this time. We are also very happy to have back in the team Markus Winkelhock, who knows the WRT family well."
The German Audi Sport driver will be indeed at the wheel of car #30, alongside Benjamin Goethe, subbing for Kelvin van der Linde, taken by his DTM commitments.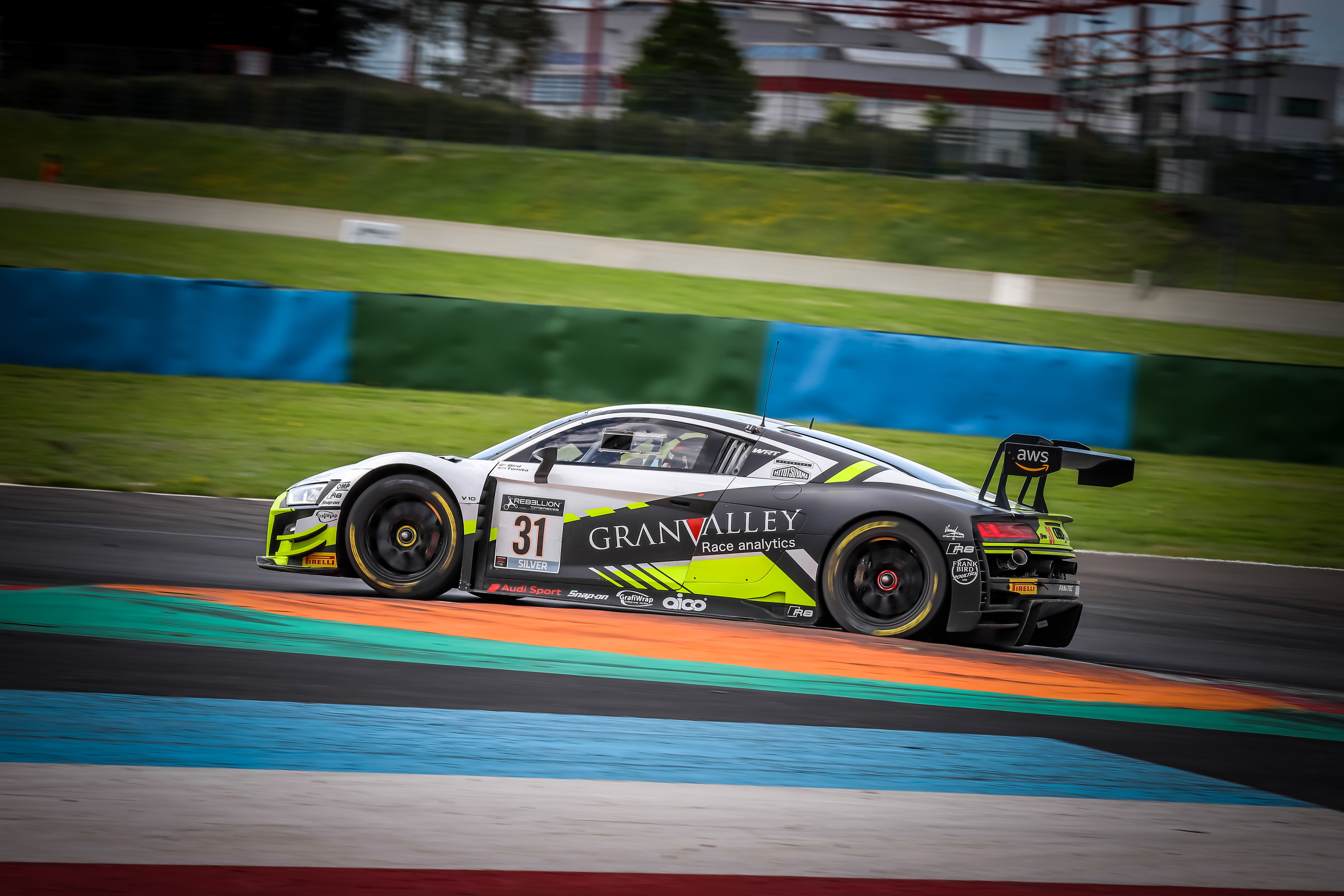 Dries Vanthoor: "I'll be happy to be back to Zandvoort, to be honest, as I quite like the track and the atmosphere. We won a race last year there but eventually … we didn't, because of the penalty for a small pit lane infringement, but I look forward to be there again. It will be fun to be back with Charles, we have a good car and have always been strong there, hopefully we can do well and extend our lead or at least maintain it."
Charles Weerts: "Zandvoort is a track where we always have been competitive, it will be important to be at the front since qualifying to keep our advantage in the standings. It's a good venue for us, let's see what we can do."
Ryuichiro Tomita: "It's been a little while since we had a Sprint Cup, so it will be nice to be at Zandvoort. We didn't manage to transform good performance into a good result at Magny-Cours, but Zandvoort is a circuit where we have very good memories from last year, winning my first race in Europe. I will do my best, together with Frank and the team, to bring back another good result, I look forward to it."
Markus Winkelhock: "I am really very happy to be again with Team WRT, with which we had a lot of success in the past. It will be my first Sprint Cup event this year and the first time I race in the renewed track at Zandvoort, I am really curious to discover it. We have a very good package, so hopefully we can get a good result."

Fanatec GT World Challenge Europe powered by AWS – Sprint Cup Round 2
Zandvoort, Netherlands, 18-20 June 2021
Timetable (CET)

Friday 18 June 2021
10:00-11:20 Free Practice
14:10-15:30 Pre-qualifying

Saturday 19 June 2021
09:00-09:20 Qualifying 1
13:30-14:30 Race 1

Sunday 20 June 2021
09:00-09:20 Qualifying 2
14:30-15:30 Race 2
Team WRT (GTWCE Sprint Cup) entry – Audi R8 LMS
#30 – Benjamin Goethe (DE) – Markus Winkelhock (DE) - Pro
#31 – Frank Bird (GB) – Ryuichiro Tomita (JP) - Silver
#32 – Dries Vanthoor (BE) – Charles Weerts (BE) - Pro
5 months ago
@Fhabsburg62 @GTWorldChEu @ValeYellow46 @augustofarfus @weerts_charles @SheldonvdLinde @vanthoordries1… https://t.co/Alo6nzivvx