TEAM WRT TAKES POINTS RESULT IN THE FIA WEC
TEAM WRT TAKES POINTS RESULT IN THE FIA WEC
13/06/2021
It was a solid weekend for Team WRT, who managed to take points finishes in both the FIA WEC and the ADAC GT Masters, which both were holding their second round of the 2021 season.
In the Algarve, at the Portimão 8 Hours, the Oreca 07 Gibson driven by Robin Frijns, Ferdinand Habsburg and Charles Milesi, took P7 after a race that left some regrets; the result could have been much better without two drive-through penalties which appeared a little bit severe.
Talking from Portimão on the 8 Hours, Team Principal Vincent Vosse commented: "We could have expected and done better, but it is clear that the two penalties cost us a lot and also forced us to take some more risks and also that the pace was less good in the final part of the race. It's a pity when you see that at some point we were leading in LMP2 with a very clear gap. Still, we finished our first race, took P4, and we continue to progress and to learn".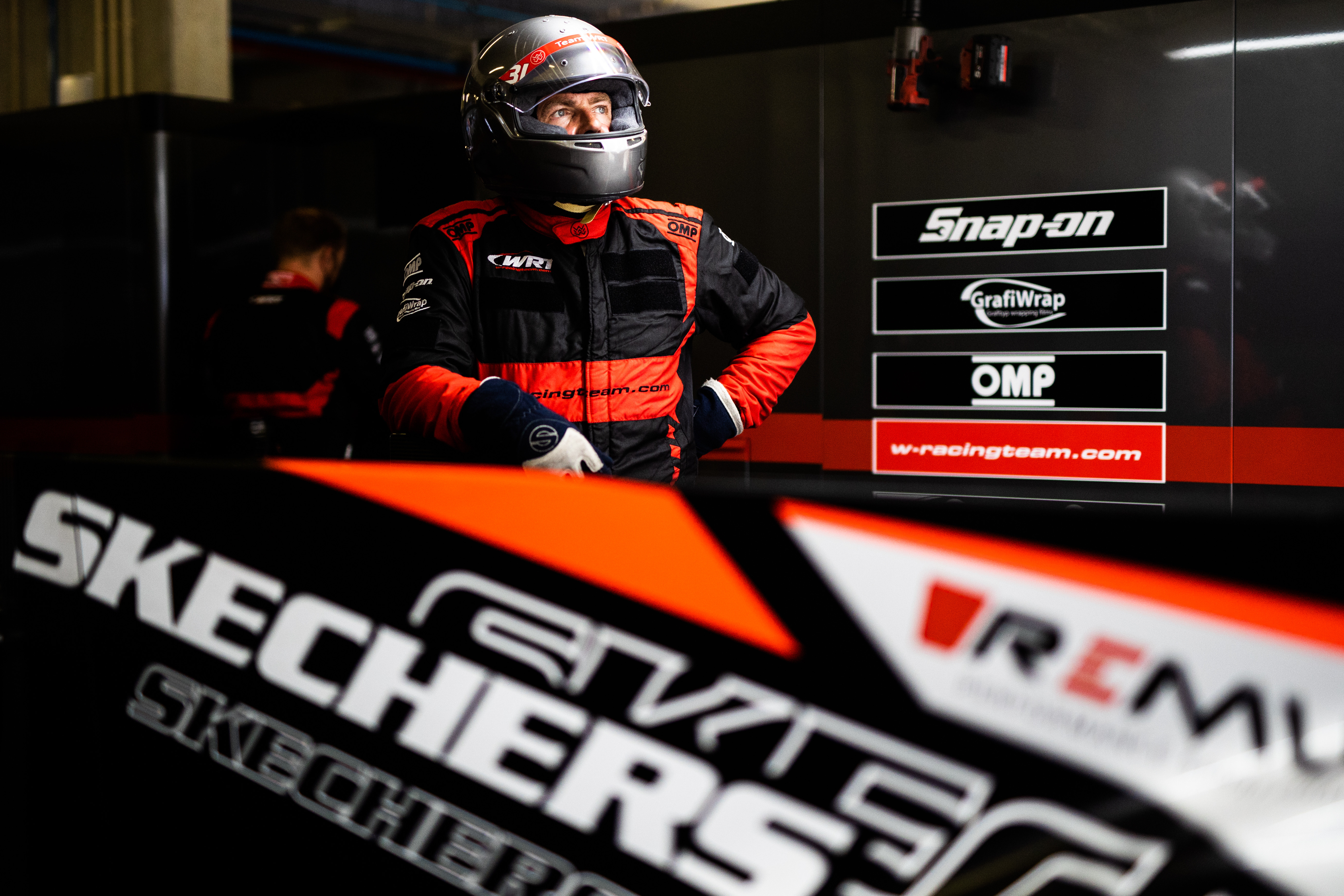 It was a long (8 hours) and intense race at the Autódromo do Algarve and one that served as a first real course for Team WRT. As in Spa, the free practice session yielded good results (P11, P2 and P8, respectively, in the three sessions) while qualifying was somehow below expectations (P8).
Robin Frijns though climbed quickly to P5 in the part of his double stint at the beginning of the race, losing one position at the first refuelling. Unfortunately, a fuel rig did not work correctly and the team lost 5 seconds in the incident. More annoying, that carried a drive-through penalty, although Frijns re-catch P5 before giving the wheel to Ferdinand Habsburg, who eventually took P4 overall (and P1 in LMP2) before handing over the car to Charles Milesi (lap 87). Again though, there was a drive-through for a blue flags infringement. The Oreca 07 Gibson of the Belgian squad again closed the gap to retrieve P5, before Milesi retook the wheel. In all the central part of the race, the car was fighting for the top-5 overall and the LMP2 podium, despite two slight contacts, with a Ferrari GT and one of the Jota cars. In lap 200, a safety-car period allowed to wipe out the gaps, making more lively the battle with the two Jota and the United Autosports cars. Tyre strategy also became a key element at that point, with the team deciding to change only right tyres and then the left ones in the two pit stops before the last one. Robin Frijns took the wheel for the last double stint (lap 249), but the car could not compensate the disadvantage of the two additional stops for the drive-throughs, finishing 7th overall and 4th in LMP2.

Robin Frijns: "I took a good start, being P5 and then up to P2, I was fighting with Van der Garde, I think I was quicker than him but didn't want to take any risk nor get too close, then in there were the two penalties and also a couple of contacts, when I took the car back for the last two stints, it wasn't feeling the same and had less grip. We need to check if there is something broken or what happened. The good thing is that at the beginning we really had a good pace."
Ferdinand Habsburg: "It's disappointing to finish P4, so close to the LMP2 podium... We drove fast, the strategy was good, but clearly, not everything is in our hands. Hopefully, it will be better at next race and we can take our first podium finish."
Charles Milesi: "We finished the race and took P4, it is already a good progress with respect to Spa. It's a pity we got these two penalties, because we were in P1, and then I had contact with one of the Jota cars while battling with them. Still, I don't think we could have improved much because we were struggling with the tyres in the second part of the race."

FIA World Endurance Championship – Round 2
Portimão 8 Hours, Portugal, 11-13 June 2021
Race Result
1. Buemi-Nakajima-Hartley (Toyota GR010 Hybrid) 300 laps
2. Kobayashi-López-Conway (Toyota GR010 Hybrid) + 1s800
3. Negrão-Lapierre-Vaxivière (Alpine A480G) + 1m 08s597
4. Da Costa-Davidson-González (Oreca 07 Gibson) + 4 laps
5. Blomqvist-Gelael-Vandoorne (Oreca 07 Gibson) + 4 laps
7. Frijns-Habsburg-Milesi (Oreca 07 Gibson) + 5 laps
PHOTO: Brecht Decancq
9 hours ago
#Friday moments by 📸 Sergey Savrasov ⠀ #WRT #ELMS #4HPortimao https://t.co/mjWNXPmxWn