THE GTWCE SPRINT CUP TO START WITH A SATURDAY NIGHT RACE AT MAGNY-COURS
THE GTWCE SPRINT CUP TO START WITH A SATURDAY NIGHT RACE AT MAGNY-COURS
07/05/2021
Team WRT is ready for another season kick-off this weekend: this time, it's the Sprint Cup of the Fanatec GT World Challenge Europe powered by AWS which is about to start: it will do so at Magny-Cours, the track in the heart of France, with a round that includes also the excitement of a race night.
Team WRT is defending both the Teams' and Drivers' titles in the Sprint Cup and will campaign three Audi R8 LMS in the series this year.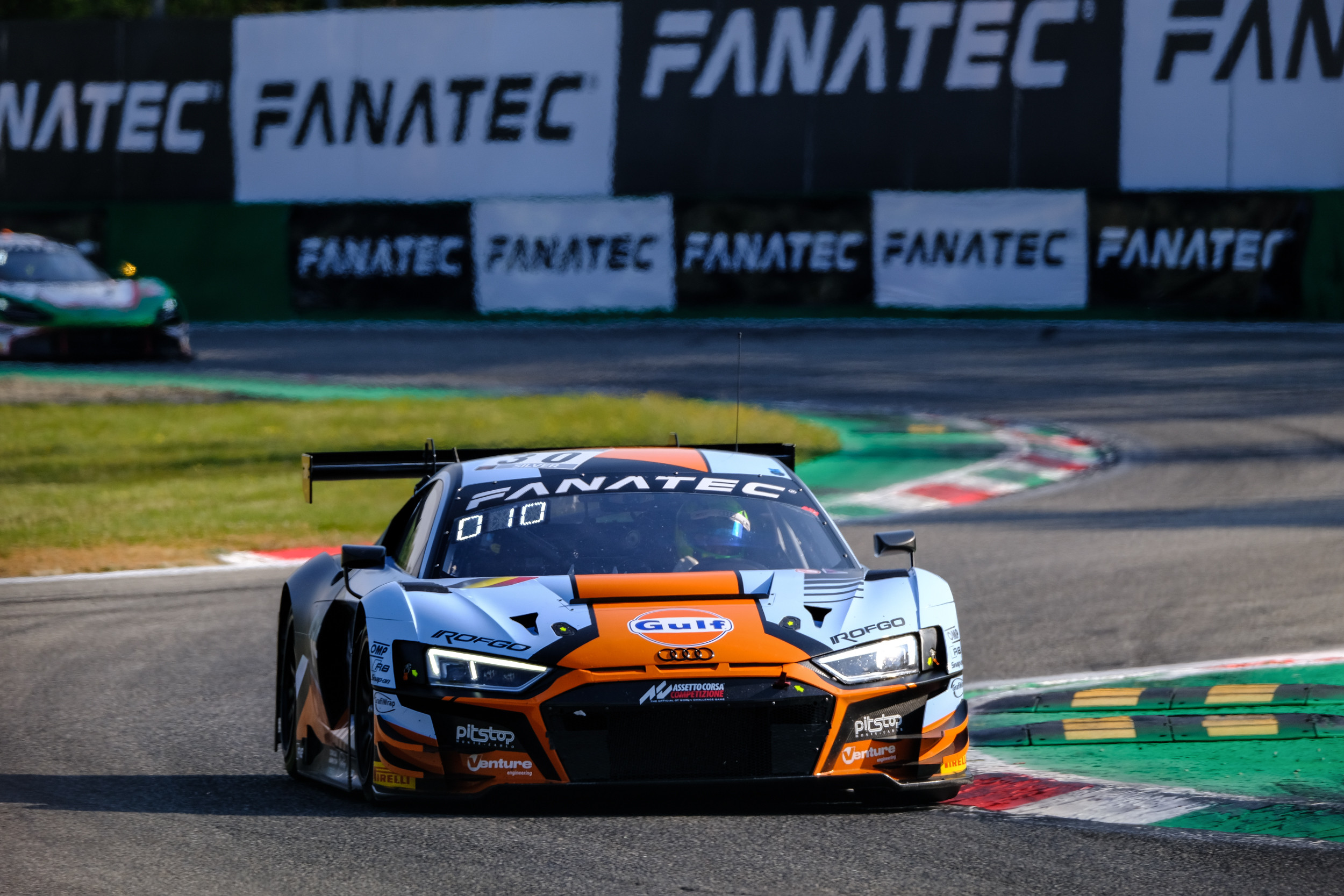 Two will be entered in the Pro, with defending champions Dries Vanthoor and Charles Weerts, the Belgian duo clearly eager to reconfirm their status, at the wheel of car #32. In car #30, Kelvin van der Linde teams up with Benjamin Goethe, in a perfect match of experience and youth. Team WRT is also aiming at honours in the Silver Cup, with a strong duo composed of Frank Bird and Ryuichiro Tomita.
Still, the competition is going to be particularly fierce this year, with already 27 cars entered for the season-opener in the Nièvre. Race 1 will have the additional attraction of taking place in darkness, on Saturday at 22:25 CEST.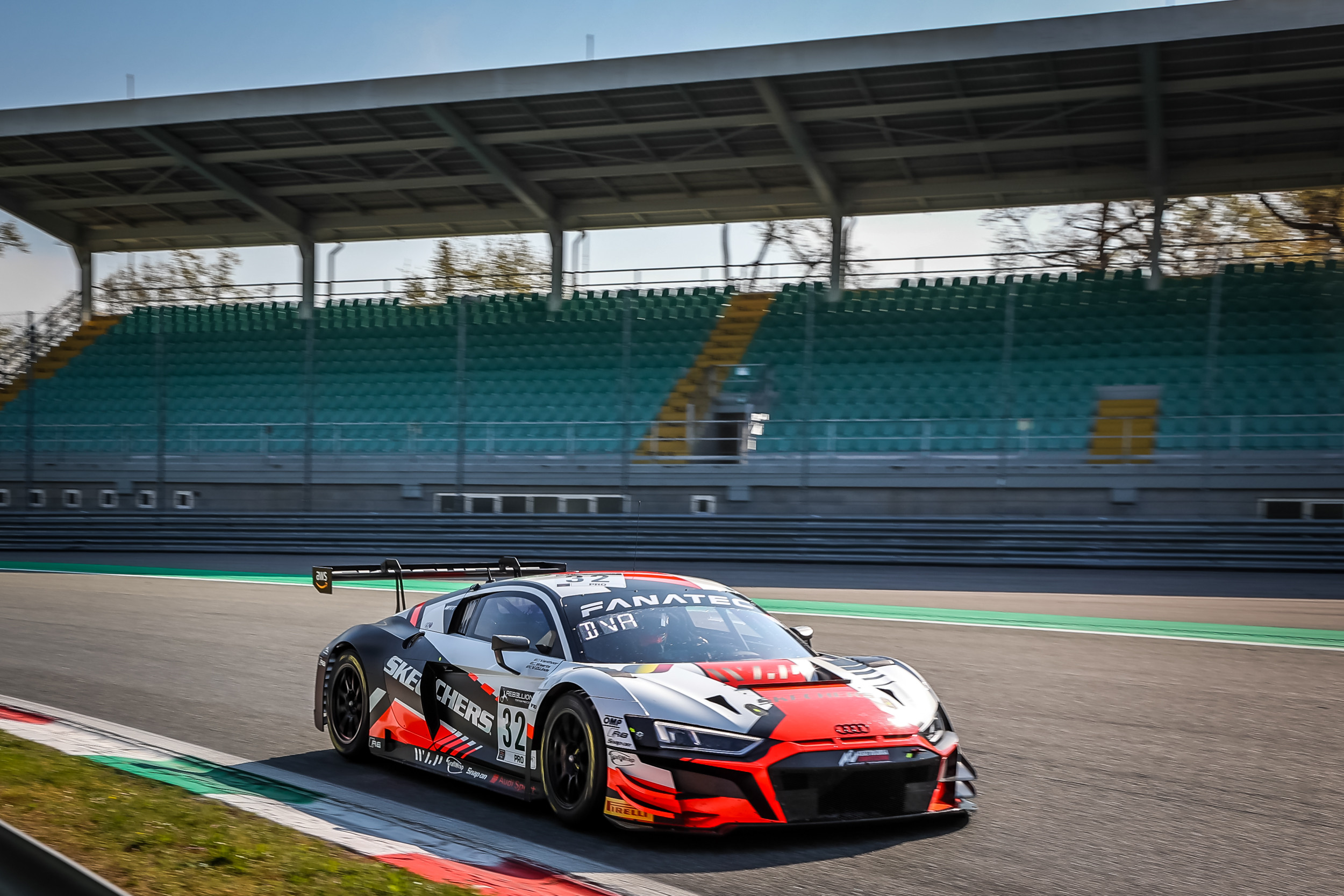 Team Principal Vincent Vosse has clear objectives set ahead of the start of the season: "We are the reigning double champions and have therefore a clear mission, to retain the titles. It will not be easy given the level this year, which means that we will have to attack straight away. At Magny-Cours, we need to do better than we did last year and I think it is possible. Last year, the best car there was an Audi, but not ours, so we know the car can be competitive."
Dries Vanthoor: "I am happy to start the Sprint Cup again, and to do it as the defending champions. We were not very lucky in the Endurance Cup season-opener at Monza, but I think we can start the Sprint Cup on much higher note. Together with Charles and the entire team, we are motivated and I think we have a good chance. We aim at retaining the titles and proving we are as good this year, so it will be important to do well in all rounds and make sure we score the maximum points since these first two races."
Charles Weerts: "I look very much forward for this new Sprint Cup season. It will be important to start up front straight away and be as strong as last year. The entry this year is pretty huge and the quality of the pack is great as well, it is going to be a very interesting championship, but I think we have good chances."
Ryuichiro Tomita: "I am really happy to be back in the Sprint Cup and at Magny-Cours. Last year we had a disappointing race here, as we had a lot of performance but couldn't get results. This year, I have a different teammate and I am in a different class, but I will fight hard and try to get a good result."
Kelvin van der Linde: "I look forward to working with a new teammate and another Sprint Cup season with Team WRT. Magny-Cours is one of my favourite tracks, the car and the team is strong, so let's hope we have fun and a very good weekend."

Fanatec GT World Challenge Europe powered by AWS – Sprint Cup Round 1
Magny-Cours, France, 7-9 May 2021
Timetable (CET)

Friday 7 May 2021
14:35-15:55 Free Practice
21:55-23:15 Pre-qualifying

Saturday 8 May 2021
17:05-17:25 Qualifying 1
22:25-23:25 Race 1

Sunday 9 May 2021
10:00-10:20 Qualifying 2
14:40-15:40 Race 2

Team WRT (GTWCE Sprint Cup) entry – Audi R8 LMS
#30 – Benjamin Goethe (DE) – Kelvin van der Linde (ZA) - Pro
#31 – Frank Bird (GB) – Ryuichiro Tomita (JP) - Silver
#32 – Dries Vanthoor (BE) – Charles Weerts (BE) - Pro

10 hours ago
#Friday moments by 📸 Sergey Savrasov ⠀ #WRT #ELMS #4HPortimao https://t.co/mjWNXPmxWn