TEAM WRT COMMITS TO THREE SUSTAINABILITY PROGRAMS
TEAM WRT COMMITS TO THREE SUSTAINABILITY PROGRAMS
23/04/2021
The 2021 season is marked by new challenges for Team WRT, as the Belgian squad steps into new grounds, such as LMP racing with its FIA WEC and ELMS programmes, and at the same time takes up the challenge to stay at the top in its most consolidated area of activity, GT3 racing.
Still, this season sees also the team taking a more pro-active approach in committing to its social corporate responsibility by going far beyond motor racing. Team WRT is happy and proud to associate itself with three projects aimed at improving sustainability.
Team Principal Vincent Vosse explains: "Motorsports, as part of the automotive world, is victim of a paradox: it is seen as part of the problem, while in reality, as an engine of innovation, it is one of the sectors that has progressed most towards a cleaner, safer and more conscious society. Still, concerns surrounding climate change are rising. Like everybody, motorsports can contribute more and faster by adapting the way we do racing and business, adopting better practices and at first compensating the impact of our activities. This is why all of us at Team WRT are particularly happy to support and to be involved in as from this year three initiatives at improving sustainability that have originated from the world of motor racing itself."

"Drive Fast, Act Faster"
This is the campaign initiated by Ferdinand Habsburg, who drives for Team WRT in the FIA WEC, and Green Future Project to address sustainability in the motorsport world by offsetting carbon emissions of the drivers and teams adhering to the initiative and supporting nature-based solutions in South America. The vision for "Drive Fast, Act Faster" is to gain traction among other teams and championships, and collectively reshape the future of motorsport, as an industry response to the reality of the climate crisis.
Specifically, the carbon emissions of transport to and from the races, the race-car, and the tyres will be offset by supporting a forest protection project in South America, the expansion of the Narupa Reserve in the Ecuadorian Amazon, one of the most bio-diverse areas on the planet. A merchandise line has been launched, made from up-cycled plastic, with 100% of the proceeds going to the 'Drive Fast, Act Faster'movement, thus allowing fans to also join the movement.
Ferdinand Habsburg: "Racing has taken me around the world, and lately I began to realize that I have to take more responsibility and set out other goals than just winning and driving to the limit. We must broaden the horizon of racing, and be at the apex of change. Racing has always been focused on innovation and it's always been a great tool to connect people
around the world; now it's time to galvanize change through this collaboration and set new standards for innovation towards a healthier planet. This realization led me to Green Future Project, a platform that champions change-makers, bridging individuals and businesses to the most effective climate solutions. I am glad that many players, including Team WRT, are joining."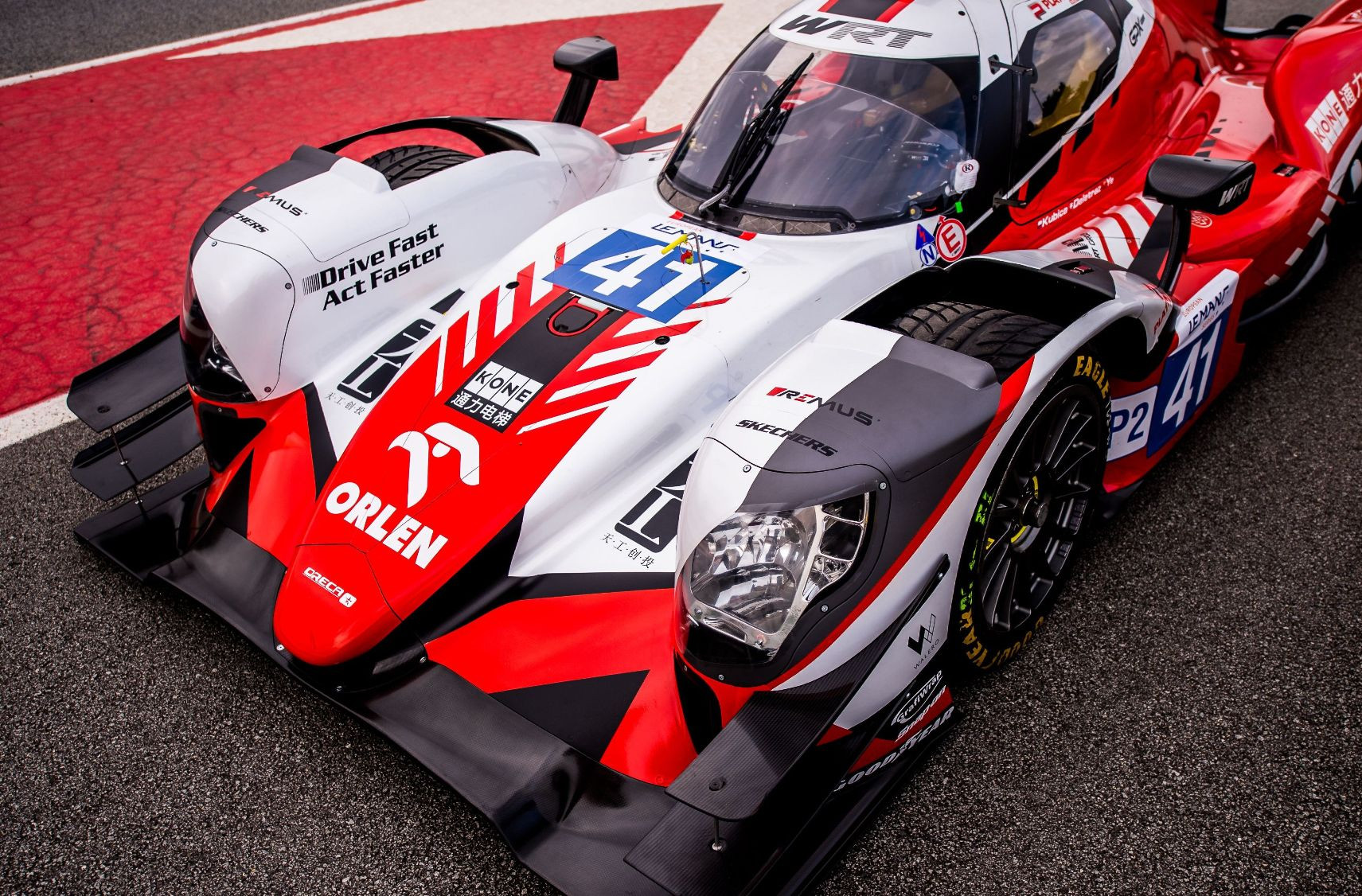 SRO Sustainability Programme
Team WRT is also joining the Sustainability Programme launched by SRO Motorsport Group, organizers of the Fanatec GT World Challenge powered by AWS and one of the top race promoters in the world.
SRO is currently developing a carbon reduction roadmap with a 2030 deadline, based on a carbon footprint report which calculated SRO's worldwide carbon emissions in 2019. Combining several reduction strategies, SRO is starting to implement numerous sustainability efforts, with the aim of minimizing the carbon footprint of its existing championships and business operations.
In parallel to the implementation of carbon reduction strategies, SRO has started to offset its residual carbon emissions, difficult to be avoided at present, by investing in a forest conservation project. The offsetting programme contributes towards preserving biological diversity and protecting endangered ecosystems, successfully combating climate change. Combining constant carbon reduction and gradual offsetting, SRO has set an objective of achieving operational carbon neutrality by 2023.
By voluntarily contributing to SRO carbon offsetting programme, competitors like Team WRT have the opportunity to compensate the carbon emissions they produce by participating at SRO's events and championships. Carbon credits purchased by teams will be invested in a forest conservation project in Central Kalimantan, Indonesia, supported and implemented by tropical forest protection and restoration specialists. The programme aims to reduce atmospheric carbon dioxide levels, protect habitats to safeguard biodiversity and support sustainable local economies and wellbeing. It provides both emission reduction and carbon removal offsets and is well accredited , verified and monitored.
Stéphane Ratel, SRO Motorsports Group founder and CEO: "I am extremely happy that Team WRT will join with SRO's efforts to make motorsport a more sustainable industry. Carbon reduction is an absolute priority for the years ahead and the support of our paddock will be crucial as we seek to reach carbon neutrality by 2023. We have a long association with WRT and I am proud to see them taking these steps towards greater sustainability."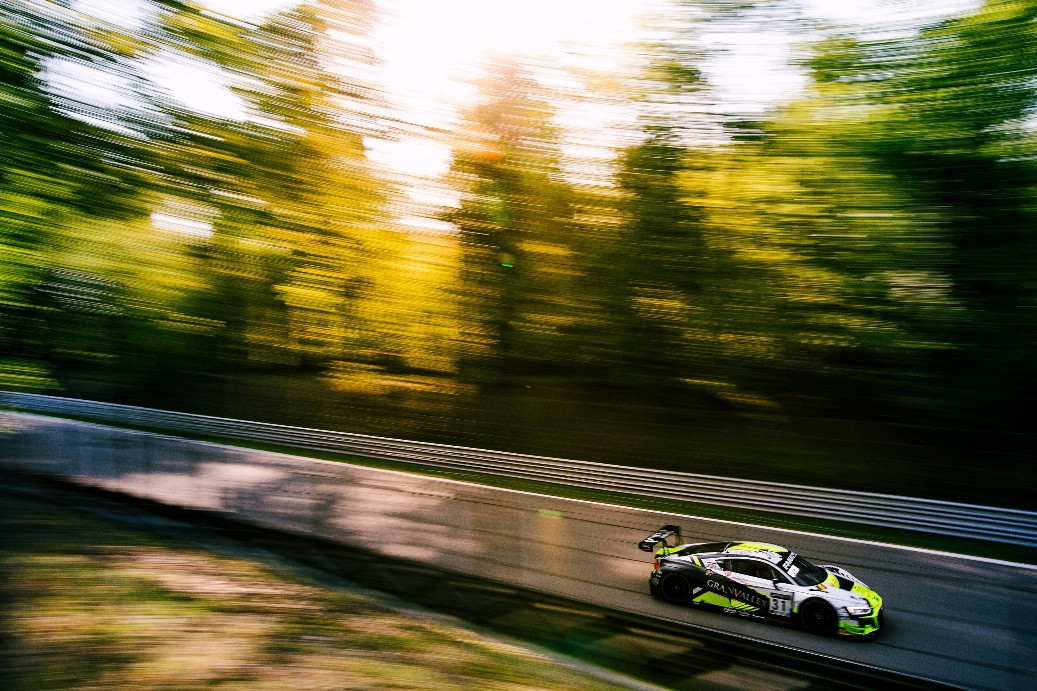 RCCO World eX Championship
#RacingForTheClimate - Reach the Next Level: This is the motto of the RCCO World eX Championship, a new and innovative concept in which pro-racing drivers from real motorsport, esports racers and well-known racing teams will compete for the world championship title, while at the same time campaigning for a better world: every race lap completed by the 1,000 hp virtual electric racing cars in one of the ten official events will benefit climate conservation.

World eX combines exciting virtual racing with entertainment, innovation and sustainability and offers people worldwide a thrilling broadcast show with 90 minutes of action and entertainment, but also present to a worldwide audience with exciting innovations and make them think about what they themselves can do to protect the climate.
For every race lap completed, the official #RacingForTheClimate jackpot will automatically be increased by 10 Euros. From the next event in Sepang onwards, fans will be able to top up the jackpot with donations via World eX's new partner FundRazr and thus actively contribute to climate protection themselves. In the end, the biggest winner is the climate: the world champion decides which climate conservation project the jackpot will be devoted to.
Fans who donate to #RacingForTheClimate will also be entered into a draw for a unique gadget at every World eX event, entering into a competition with the winner of the race. The personal sustainability rating of the World eX drivers could even influence the title fight: It impacts the starting grid of the all-decisive finale, in which the winners of the ten World eX events will fight for the world championship title in a 2-lap shoot-out on the famous Nürburgring-Nordschleife.
Mike Rockenfeller, co-founder and joint CEO of RCCO E-Sport AG: "Team WRT has always been a very future-oriented and think-forward organization. This is why, also, they want to be involved in green projects and have decided to join the World eX Racing for the Climate broadcast show. It is something that fits their philosophy and it is a great addition for our project, we are truly happy to have them on board."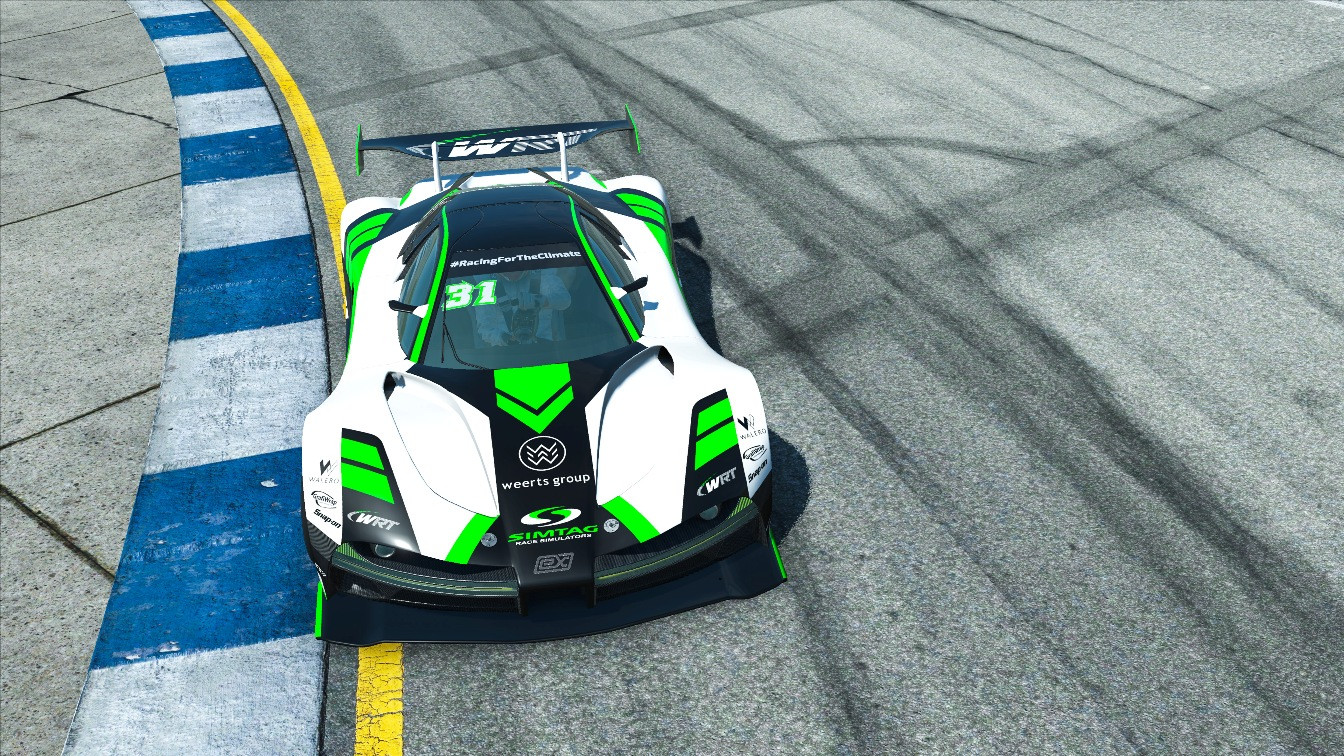 Note to Editors
Next to its environment sustainability programmes and as a member of Group Weerts, Team WRT also commit to the 'Weerts Personal Computers for Education' (WPC) Program. WPC is a non-profit organization set up by Weerts Group to enforce digital inclusion of children living in vulnerable families in and around the Liège region.

The non-profit organization is set up in collaboration with the Fondation Roi Baudouin/Koning Boudewijnstichting.
The objective is to make as many functional laptops as possible available to the target group, i.e. children between 8 and 14 years old living in a vulnerable socioeconomic environment with limited to no access to digital devices leading to exclusion and learning delays.


Devices will be equipped with the essential software, and additionally, VOO (a leading Belgian telecom operator) will offer free Wi-Fi connection for eligible families. Already 100 laptops have been distributed and another 400 are planned for the next quarter. WPC is exploring collaborations with other organisations to give as much volume as possible to its initiative.


1 hour ago
We are underway for the first of today's sessions 👊🏻 📸: Michele Scudiero #WRT #GTWorldChEu #AudiSport https://t.co/191tw2LPa1