A NEW EXCITING CHALLENGE FOR ESPORTS TEAM WRT, AS IT ENTERS THE RCCO WORLD EX CHAMPIONSHIP
A NEW EXCITING CHALLENGE FOR ESPORTS TEAM WRT, AS IT ENTERS THE RCCO WORLD EX CHAMPIONSHIP
26/02/2021
Esports Team WRT will compete against 10 permanent international teams in the RCCO World eX Championship, which include 18 races. The eX ZERO is the world's fastest (virtual) electric racing car will be driven by Team WRT regular driver Dries Vanthoor (#32) and URANO eSport regular driver Fabrice Cornelis (#31).
World eX target is clear: Through exciting (virtual) races and forward-thinking concept they aim to promote the personal impact each one can have in order to slow down climate change. The power-to-weight-ratio is every racing driver's dream: 1,000 hp at 1,000 kg while eX prototypes combine the architecture of the latest electric road cars with state-of-the-art racing technology.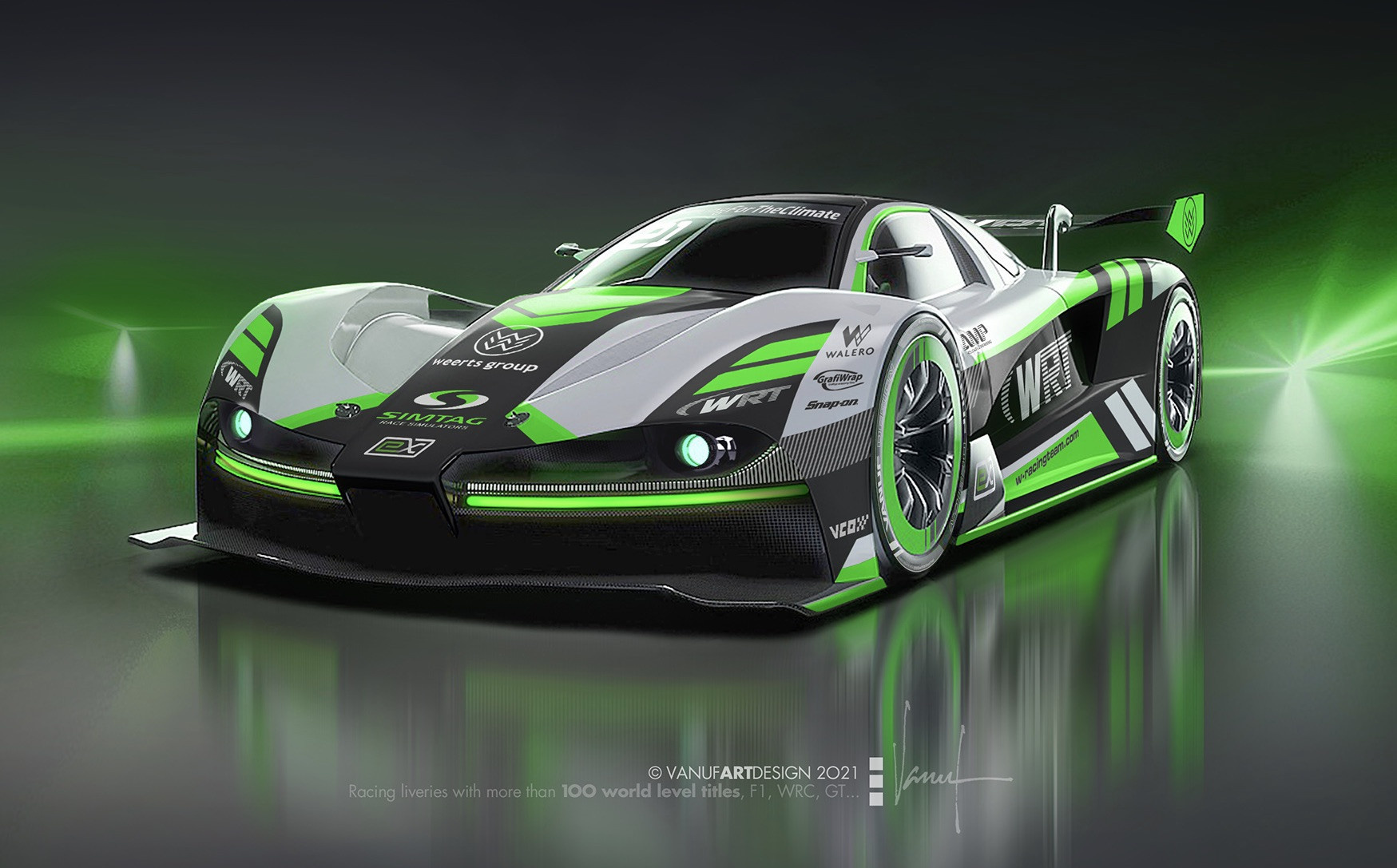 Mike Rockenfeller, CEO and co-founder of the RCCO E-Sport AG: "We are very happy to have Team WRT, another professional real-world team, joining us in World eX. They have achieved numerous successes in motorsport around the world and I am sure that they will also be successful in esports racing, bringing their renowned level of professionalism and competition with them. The way they are moving forward now with the LMP2 project and also World eX, it just goes to show how forward-thinking they are as a team. We are looking forward to having them on our virtual grid.
Vincent Vosse, Team Principal: "Looking at all the big names involved but also to be announced, I am looking forward to see Team WRT regular Dries Vanthoor and Urano driver Fabrice Cornelis on the World eX field in a Esports Team WRT car. It's a great initiative, run on a quality platform but also with an exciting future looking at the concept. Of course, although Esports is not completely new to us, as we successfully entered the 2020 Virtual Le Mans 24 Hours, we still have a lot to learn! Especially when preparing a 1000 kg / 1000 hp electric car prototype. With the World eX we probably enter the next big thing in Sim racing."

Livery by: Vanuf Art Design

21 hours ago
RT @EuropeanLMS: Battle-scarred and victorious. @followWRT 🏆 #ELMS #4HBarcelona #MondayMotivation https://t.co/DKLG9CLZa3