TEAM WRT WINS RACB'S TEAM OF THE YEAR AWARD FOR THE SIXTH TIME
TEAM WRT WINS RACB'S TEAM OF THE YEAR AWARD FOR THE SIXTH TIME
30/12/2020
National honour wraps-up a successful 2020 racing season
WRT's manufacturing arm, AMP, produced almost 100 race car chassis
2021 yet next door with the Dubai 24 Hours
Team WRT has been elected Team of the Year 2020 in Belgium by the special jury of the Belgian Royal Automobile Club (RACB) that awards each year the prizes to country's best driver, team and rookie.
It is the sixth time in 11 years that Team WRT receives the top distinction in Belgian motorsports, an honour previously conquered in 2018-17-14-13-11 and which beautifully wraps up the 2020 season.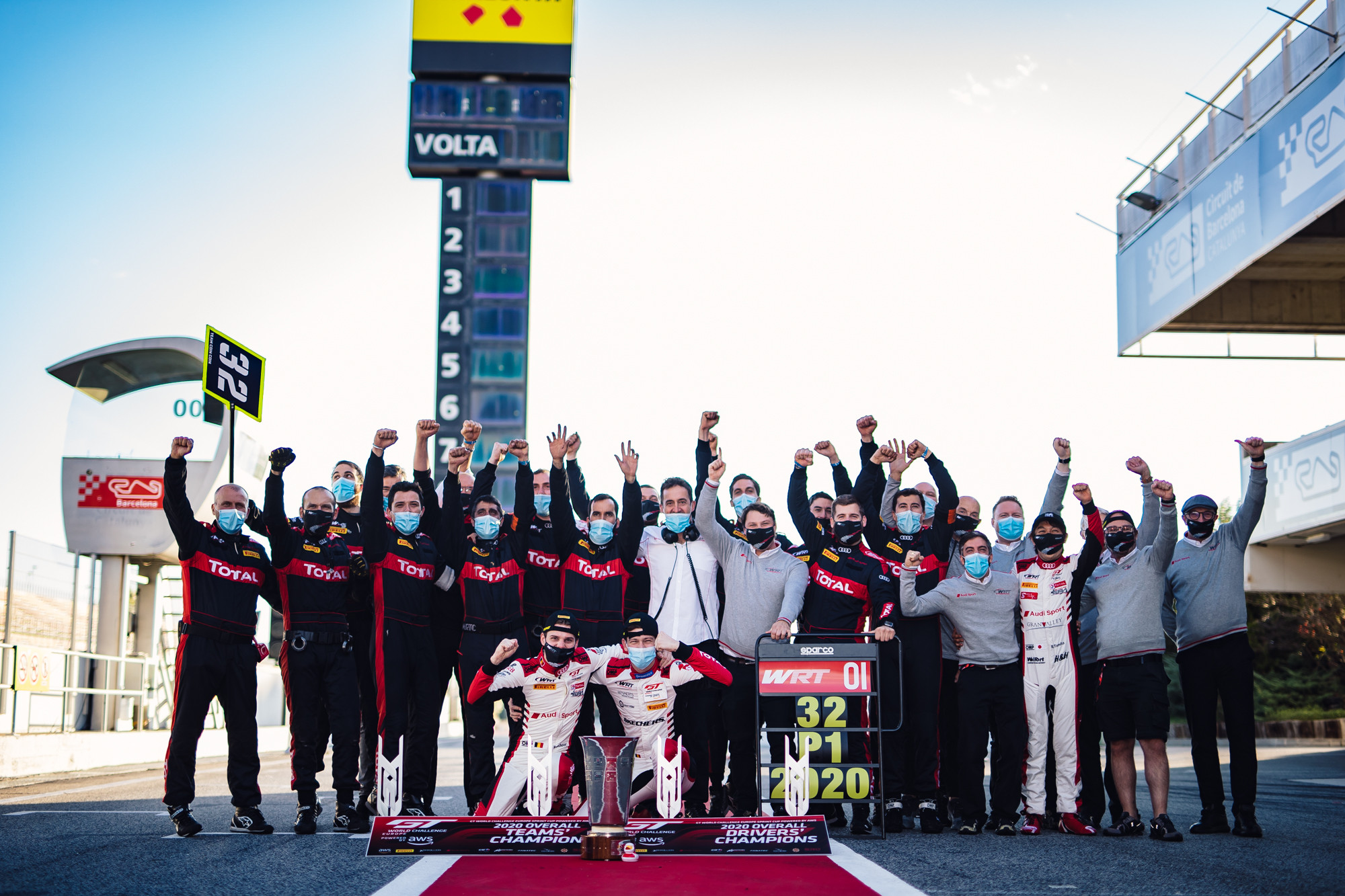 Team Principal Vincent Vosse commented: "It is always nice to see your work and results recognized at home, but the RACB prize has a special meaning this year. It is not necessary to state again how challenging this racing season has been, following the break-up of the Covid-19 global pandemic, which first brought all racing and factory activity to a halt and then forced to reshuffle calendars and plans and cope with evolving restrictions, formalities and hurdles. Eventually, it was possible to race, to complete all the programmes we were involved in, for which full credit needs to be given to the respective organizers, and to have a successful season in terms of titles and results. It has been a daring year for everyone at Team WRT but thanks to the determination and flexibility we showed as a team, and to the passion, commitment and excellent work of every single team member, we have achieved great things. Moreover, we have given even more sense to WRT's family spirit. For all that, the RACB award of Team of the Year we are receiving today means a lot to us and will have a special place in the shelve."
In GT3 racing, the Belgian Audi Club Team WRT conquered three titles (Teams overall, Sprint Cup Teams and Drivers) in the framework of the GT World Challenge Europe on top of winning the Pit Stop Challenge with its crews and signing four race wins (Imola Endurance Cup and Sprint Cup's Misano 1 & 3 and Zandvoort 1 races).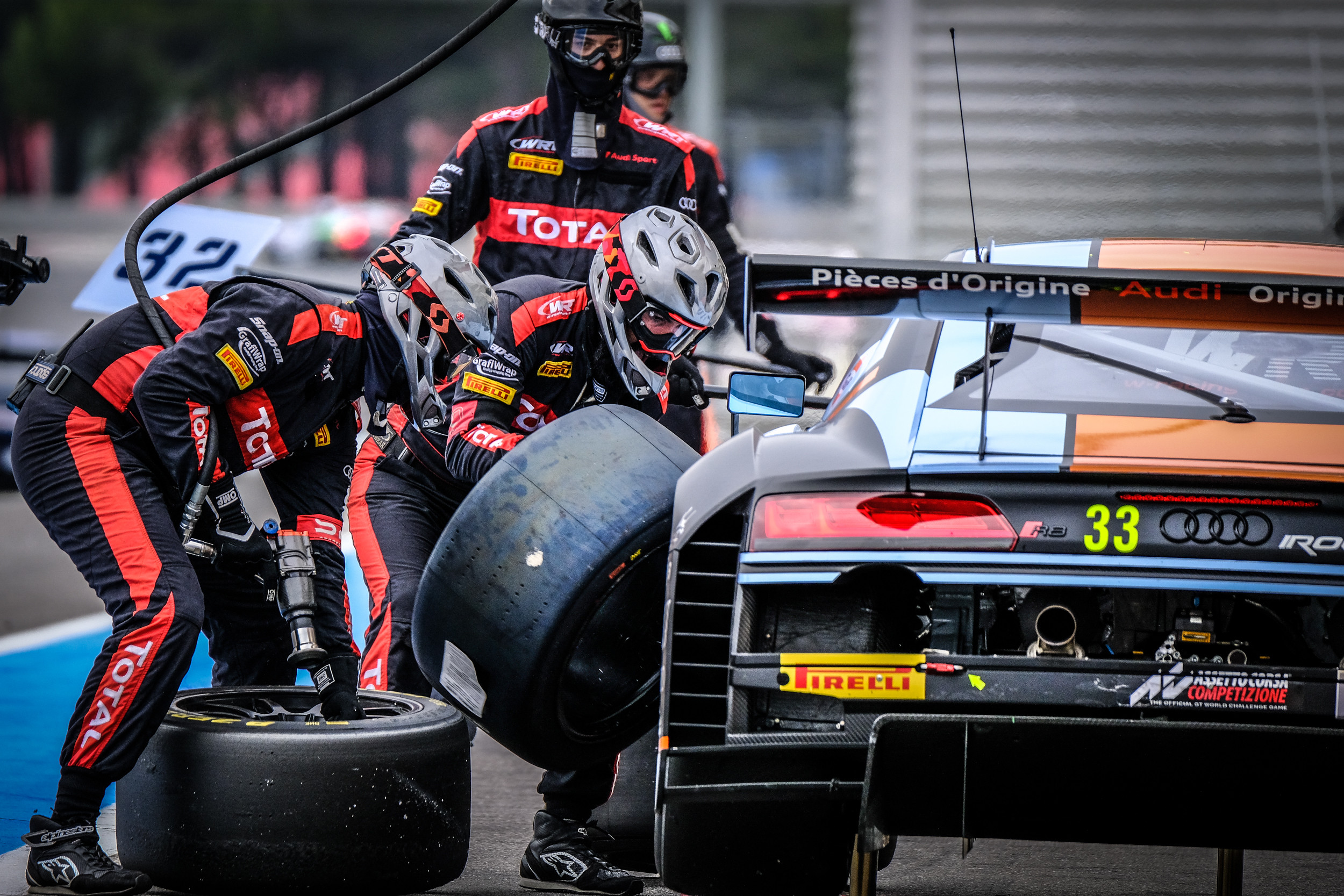 Maiden season in the highly-competitive ADAC GT Masters yielded one win and podium finishes were taken in great endurance races, such as the Daytona and Dubai 24 Hours and the Kyalami 9 Hours.
In DTM, for its only second year of participation, WRT Team Audi Sport was the first privateer squad to ever take (in the series' latest cycle) a pole position and a podium finish, both on home soil at Zolder.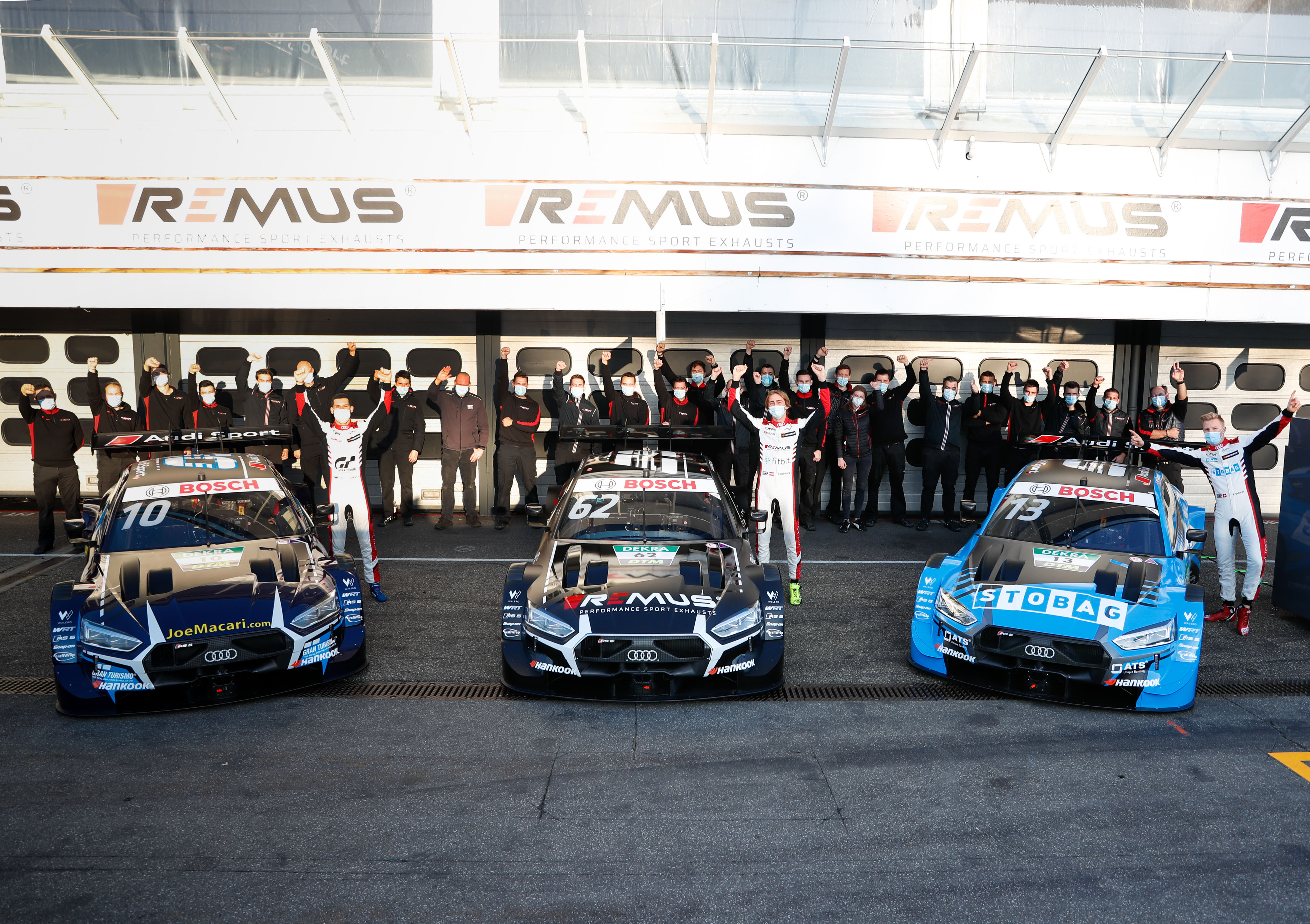 A strong 2020 year also for AMP
As known by now, Team WRT is not only a racing team anymore but much more. The organization also includes a successful engineering and chassis building subsidiary, AMP, which has performed extremely well in 2020. Despite the circumstances, an assembly department, along the production one already existing, was created, as planned, during the year. This allows to offer customers not only chassis building but also assembly of complete vehicles. Permanent staff has been increased from 12 to 20 members.
In the year coming to an end, the list of clients served by AMP included three of the top four manufacturers in the world, and the company produced almost 100 chassis for race cars of various disciplines (Fun Cup, TCR, ETCR, R5, GT4).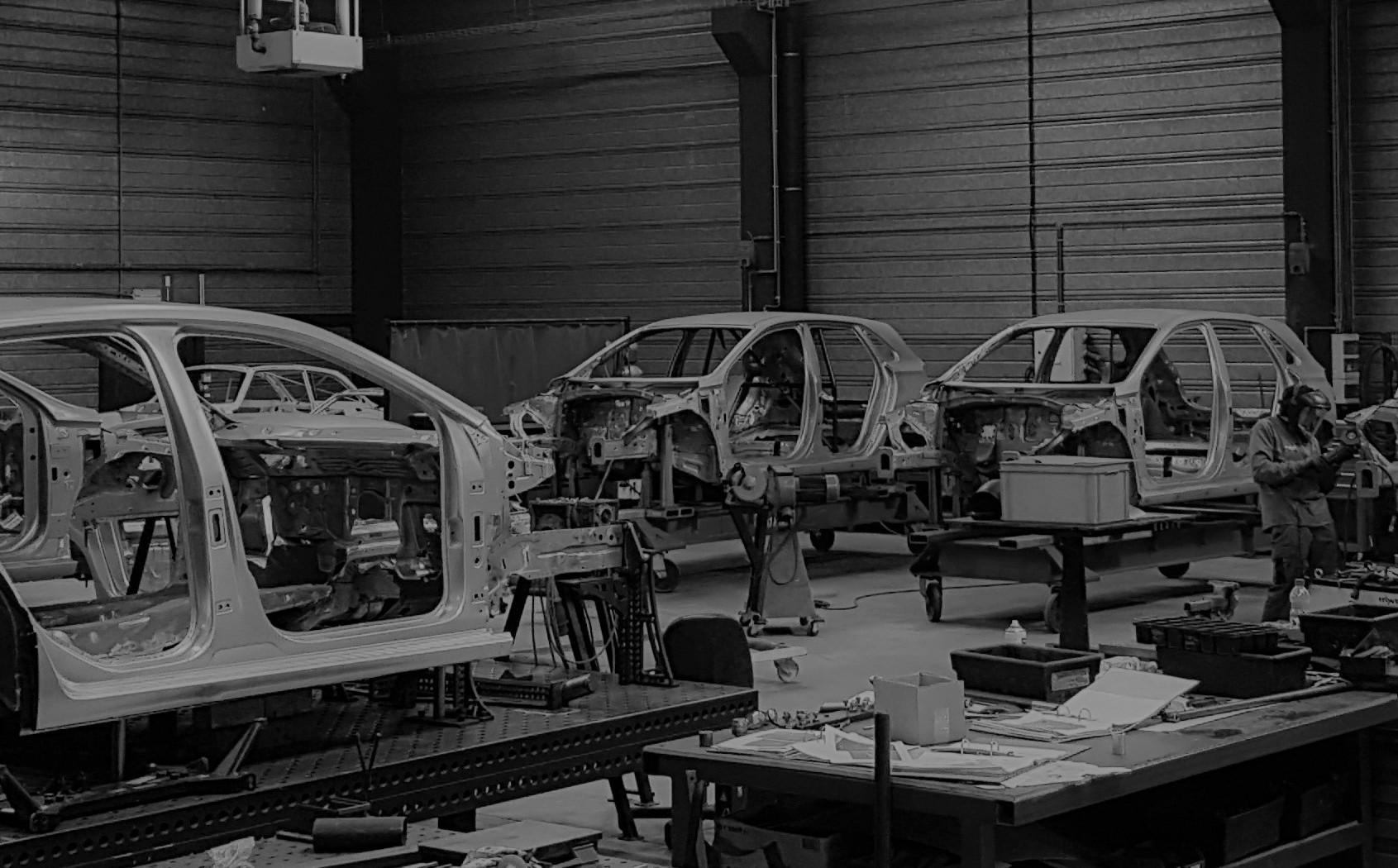 2021 starts in Dubai
The end-of-year break is going to be even shorter than usual, as the GT endurance season starts on 14-16 January with the traditional first great GT3 get-together, the Dubai 24 Hours, part of the 24 Hours Series.
Team WRT will enter one Audi R8 LMS entrusted to an interesting quintet: GT stars Dries Vanthoor and Kelvin van der Linde will be joined by one of the top gentleman-driver, Belgium's Louis Machiels, and young guns Benjamin Goethe, from Germany, and Frank Bird, from the United Kingdom.

The 2020 top achievements of Team WRT
CHAMPION – GT World Challenge Europe (Overall Teams)
CHAMPION – GT World Challenge Europe (Sprint Cup Teams)
CHAMPION – GT World Challenge Europe (Sprint Cup Drivers: D.Vanthoor-Ch.Weerts)
WINNER – GT World Challenge Pit Stop Challenge
Runner-up – GT World Challenge Europe (Overall Drivers: D.Vanthoor-Ch.Weerts)
Runner-up – GT World Challenge Europe (Silver Teams)
3rd – GT World Challenge Europe (Silver Drivers: J.&H. Owega)
Race Winner – GT World Challenge Europe – Imola (Endurance Cup)
Race Winner – GT World Challenge Europe – Misano 1, Misano 3, Zandvoort 1 (Sprint Cup)
Race Winner – ADAC GT Masters – Lausitzring1 Race 2
2nd – Intercontinental GT World Challenge – Kyalami 9 Hours (Bortolotti-Vervisch-Weerts)
3rd – Dubai 24 Hours (Al Saud-Breukers-Mies-Vanthoor-Vergers)
3rd – IMSA – Daytona 24 Hours (GTD) (Bortolotti-Ineichen-Morad-Vanthoor)
DTM Best Privateer Team (1 pole, 1 podium finish)
AWARDED – Team of the Year 2020 Prize by RACB


8 hours ago
TEAM WRT TAKES SENSATIONAL MAIDEN WIN IN ELMS AT DEBUT RACE IN BARCELONA Read more >> https://t.co/cW146r14Yq ⠀ 📸… https://t.co/C8Q38Hm9iT