TEAM WRT READY FOR THE MOST UNUSUAL TOTAL 24 HOURS OF SPA IN RECENT HISTORY
TEAM WRT READY FOR THE MOST UNUSUAL TOTAL 24 HOURS OF SPA IN RECENT HISTORY
21/10/2020
The big one has arrived! The Total 24 Hours of Spa is on stage this weekend and never the greatest endurance race in the GT world has been so much awaited. This 72th edition (the 20th of the 'GT era') is going to be special in many aspects: due to the pandemic that has put upside down all programmes in motorsports, like in any other human activity, it comes three months later than its natural date and will be held behind closed doors. Still, the frustration for the unusual set-up and atmosphere is compensated by the mere fact that the race can actually happen.
On track, nothing will be different: the level of the 56-car strong entry is fabulous, the show is going to be stellar and the competition terribly exciting. Team WRT is ready for the challenge on its home track, determined to be back on the podium and preferably on the top step!
The Belgian squad enters four cars, two under the colours of Audi Sport Team WRT and two in the Belgian Audi Club Team WRT livery, with some last-minute change in the driver line-ups.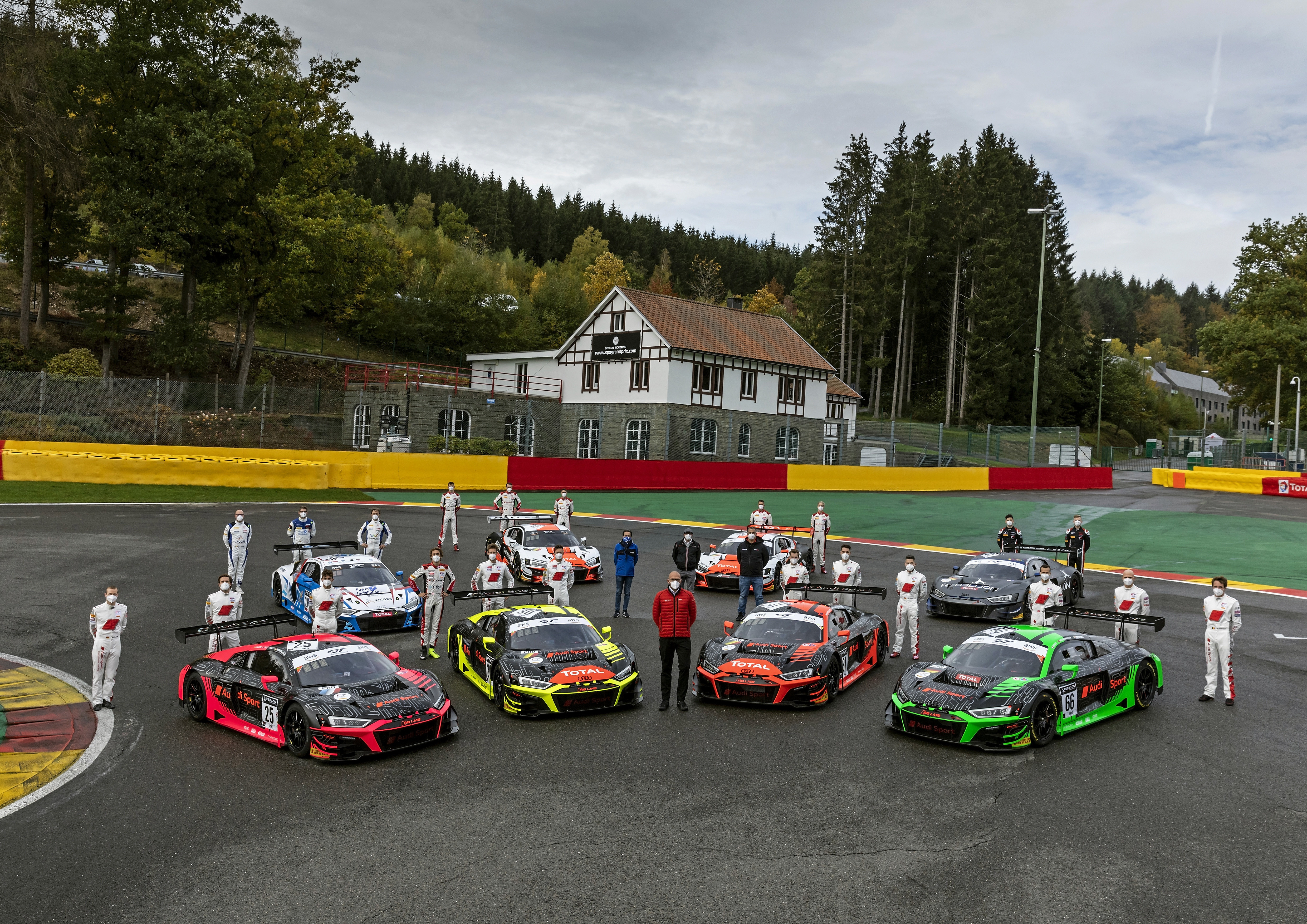 As nothing is granted in this very special 2020 years, some meaningful adjustments have occurred in the last hours. The decision taken by Audi Sport to have its drivers fighting for the DTM title not undertaking any other duty before the Hockenheim finale has led to a reshuffling of the line-ups in the Audi Sport Team WRT cars, as René Rast and Robin Frijns are not available anymore. In addition, Audi Sport driver Mirko Bortolotti has fallen sick this week. The Italian driver suffers from a tough flu, has undergone several Covid tests which proved negative, and is not fit to race. He will be replaced by WRT Team Audi Sport driver in DTM Ferdinand Habsburg.
As a consequence, in car #30, will be associated Matthieu Vaxivière, who already had a victorious outing with the team at Imola, German young gun Dennis Marschall and Ferdinand Habsburg, fresh from his first DTM podium finish and pole. Both Vaxivière and Marschall have had the possibility to test at Spa yesterday, in the paid test sessions, together with all other drivers that did not attend the official pre-race tests.
Car #31 will see a trio of Audi Sport drivers, composed of Dries Vanthoor, Kelvin van der Line and Christopher Mies.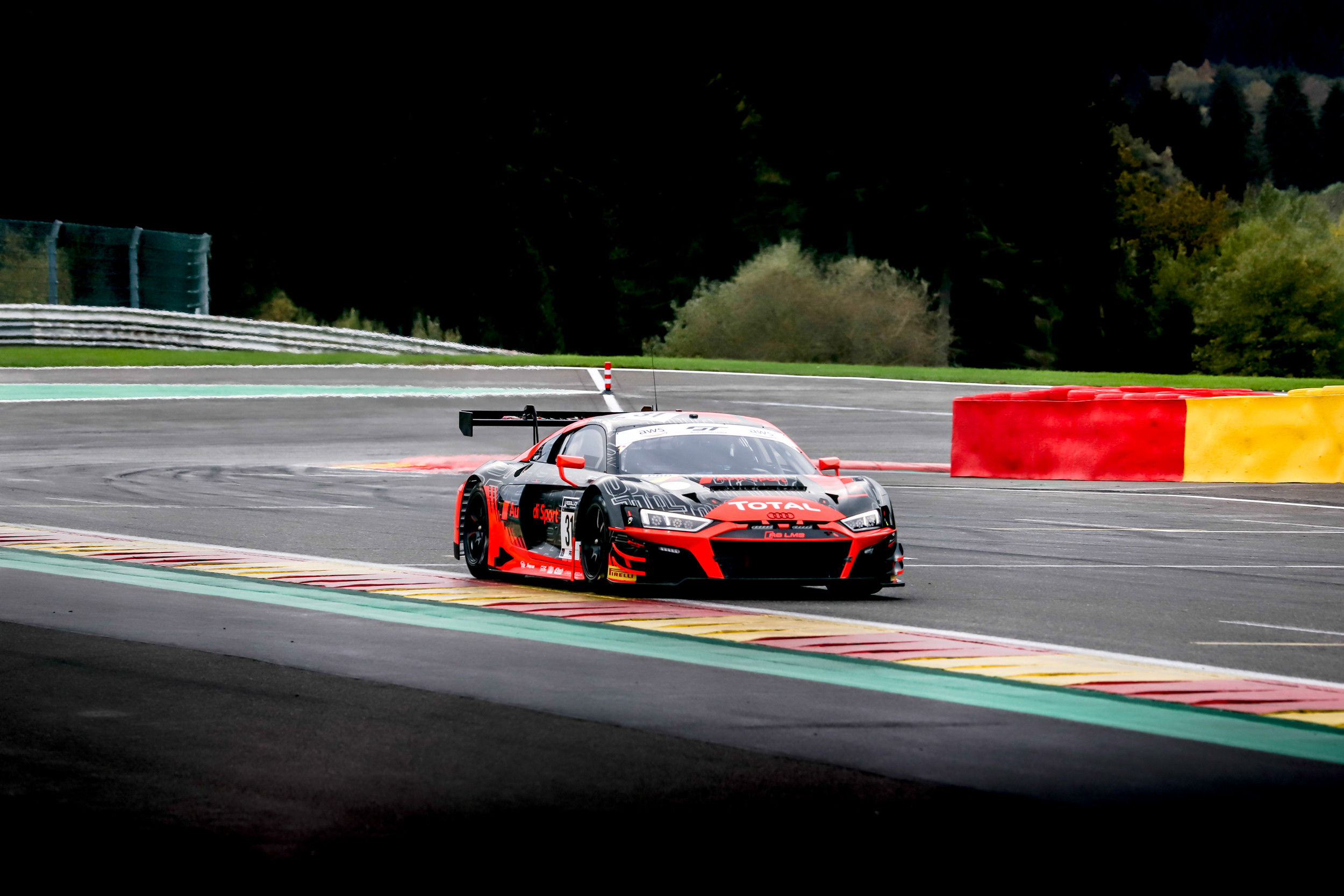 The two Belgian Audi Club Team WRT cars see confirmed their announced line-ups, with Edoardo Mortara, Frank Stippler and Charles Weerts in car #32 and Rik Breukers, Benjamin Goethe and Stuart Hall in car #33, entered in the Silver Cup.
For the Belgian squad, the objective will be to maintain the lead in both the Teams' and Drivers' standings of the Endurance Cup, knowing that the weight of the Total 24 Hours of Spa in terms of points allocated could be decisive also for the overall GT World Challenge Europe standings.
Ahead of the big event in the Ardennes, Team Principal Vincent Vosse commented: "Whatever happens, it is going to be an exceptional edition of the Total 24 Hours of Spa. Because we are at the end of October, we will have to cope with new variables, like four and half additional hours of darkness and much lower temperatures, on top of changing weather conditions, which is a standard feature at Francorchamps. Our team conducts three different programmes in parallel [the GTWCE, the ADAC GT Masters and the DTM], not counting some extra commitments [in the IGTC] and with the condensed calendars, that means 25 racing events in the 17 weekends from end of July to mid-November, with only one single weekend without at least one racing commitment… Although we work with dedicated crews in each programme, we are faced with an overload of work, notably at the workshop, and overlaps for the staff, especially at the 24 Hours. We have to deal with greater fatigue and stress than usual, given also the many Covid tests every team member undergoes, at least weekly and ahead and after every race outing. I would be lying if I'd say that we have prepared these 24 Hours the way we would normally do, but that is the case for all teams this year. We will have to rely much on our ten years of experience in this very special race and on the great motivation and resilience of every member of Team WRT. Still, everyone is determined to give his and her our utmost, as at every race…"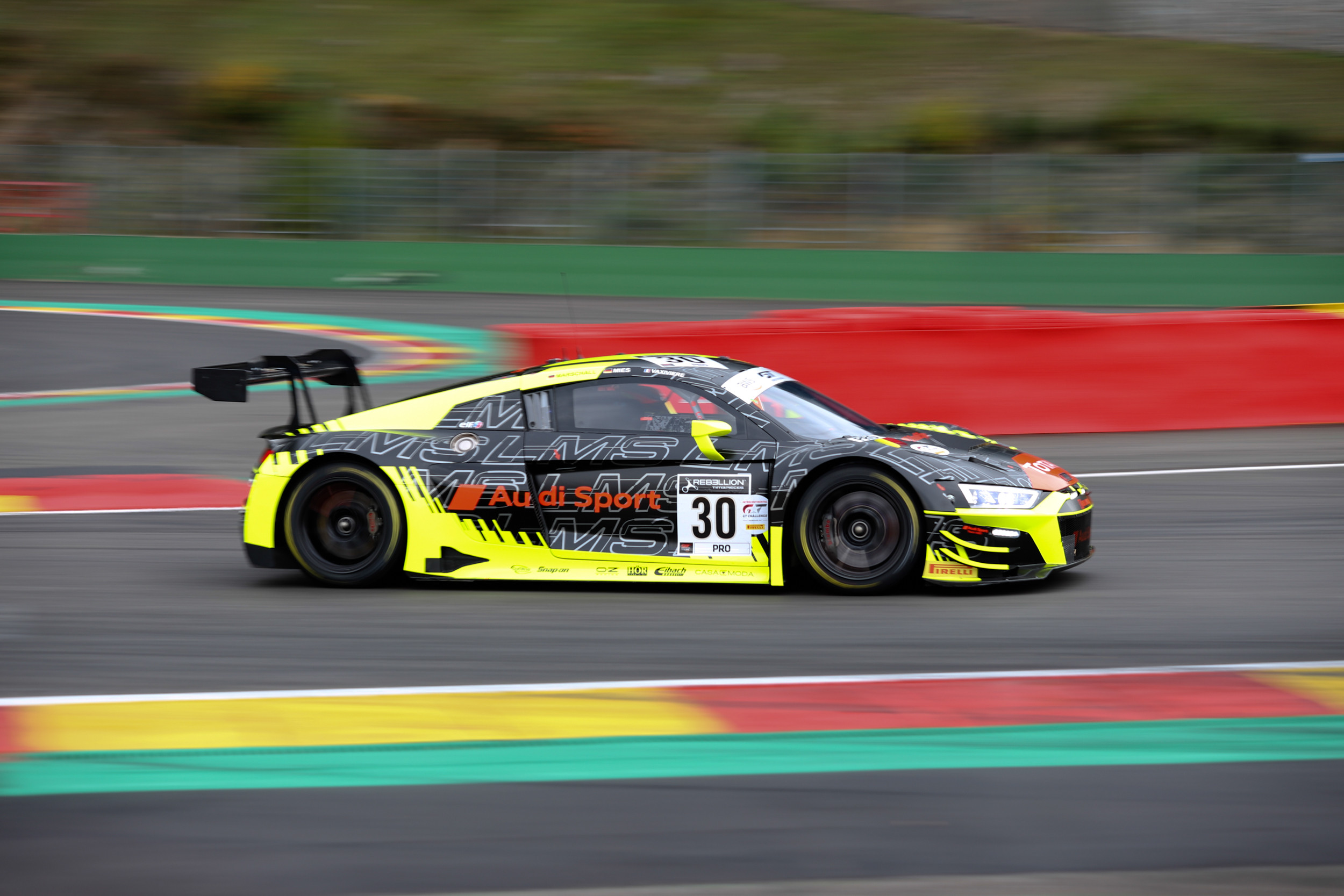 Driver Quotes
Dennis Marschall (Car #30): "To find myself here is probably the biggest surprise in my career so far! I had just gone to bed on Monday evening, when I got a call from Vincent Vosse… and here I am ready to take part in a legendary race with a legendary team! I really look forward to it and hope I can help the team as well as I can."
Dries Vanthoor (Car #31): "The big race is coming up. It's the event every driver wants to win, it will be a very difficult race this year but I'm ready for the challenge."
Kelvin van der Linde (Car #31): "Spa is the highlight of the season, I hope we can have some consistent weather, although it is quite unlikely at Spa. I am in a mega team and can't wait to get started. It's my first 24 Hours with Team WRT, it's a big privilege, something I had dreamt of for years, and I hope I can repay all that with a win."
Charles Weerts (Car #32): "I hope we can have a good and clean race, and if so, we'll see what we can achieve. The weather looks very uncertain and this will play a great role, but I am ready to fight…"
Edoardo Mortara (Car #32): "I look forward to the Total 24 Hours of Spa. It is always a unique event, one that attracts the best teams and drivers in the world. I see it as a World Cup of GT racing! It's a great pleasure to be participating to it with Audi and Team WRT, I am sure we will be competitive but it will be a very tough race this year."
Stuart Hall (Car #33): "I am really looking forward to the big one this weekend. To do the biggest GT race on the planet with a team like WRT is awesome, we have all been working very hard behind the scenes, and we are ready for the fight."


GTWCE Endurance Cup – Round 4
Total 24 Hours of Spa, Spa-Francorchamps, Belgium, 20-25 October 2020
Timetable (all in local time = CET)
(! Switch to winter time on Sat-Sun night !)
Thursday, 22nd October 2020
11:10-12:40 Free Practice
15:15-16:15 Pre-qualifying
18:55-20:16 Qualifying 1-2-3-4 (15 min each driver)
20:35-22:05 Night Practice

Friday, 23rd October 2020
17:30-18:00 Warm-up
18:20-18:50 Super Pole (first 20)
Saturday 24th October 2020
15:30 Start of 24 Hours race
Sunday 25th October 2020
14:30 Finish of 24 Hours race
Audi Sport Team WRT entries
#30 Ferdinand Habsburg (AT) – Dennis Marschall (DE) – Matthieu Vaxivière (FR) Pro
#31 Christopher Mies (DE) – Kelvin van der Linde (ZA) – Dries Vanthoor (BE) Pro

Belgian Audi Club Team WRT entries
#32 Edoardo Mortara (IT/CH) – Frank Stippler (DE) – Charles Weerts (BE) Pro
#33 Rik Breukers (NL) – Benjamin Goethe (DE) – Stuart Hall (GB) Silver

PHOTO: Audi Sport, SRO Motorsports Group
5 months ago
@Fhabsburg62 @GTWorldChEu @ValeYellow46 @augustofarfus @weerts_charles @SheldonvdLinde @vanthoordries1… https://t.co/Alo6nzivvx