FIRST PODIUM AND FIRST POLE IN DTM FOR WRT TEAM AUDI SPORT AT HOME RACE IN ZOLDER
FIRST PODIUM AND FIRST POLE IN DTM FOR WRT TEAM AUDI SPORT AT HOME RACE IN ZOLDER
18/10/2020
It was the weekend everybody at WRT Team Audi Sport was waiting for: at home in Zolder, the Belgian squad signed its best performance in the DTM since debuting last year, clinching its first podium finish (in Race 1) and its first pole position (ahead of Race 2), with Ferdinand Habsburg. The excellent results were rounded by strong qualifying and race performances of Fabio Scherer and Harrison Newey, who added many points to the team's harvest.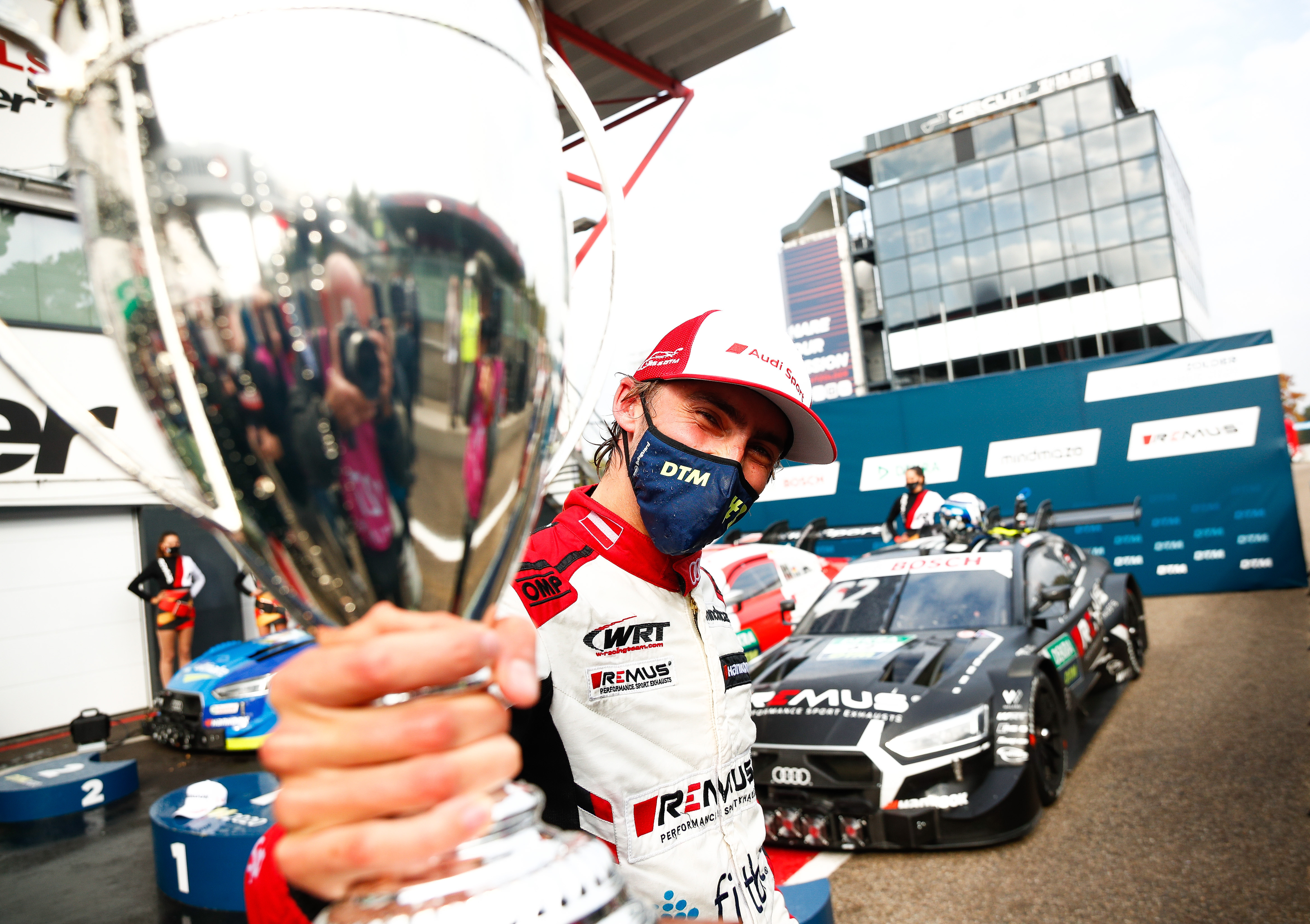 Team Principal Vincent Vosse could not hide his satisfaction on Sunday evening: "It's a very good weekend, which we had been waiting for since a while, and a fantastic job by the entire team, who took up all the challenges. We took a podium finish and a pole position, being the first privateer team to do so, we led Race 2 for a while, we had good pace and good results with the three cars. Still, we need to understand why we had such a drop of performance in Ferdinand's tyres in Race 2, we will have to analyze that. It's a pity that it happened because it prevented another possible podium finish, but that doesn't diminish our satisfaction tonight. Now we have still one round at Hockenheim to try to do even better and finish the season on a high."
Ahead of the weekend, the team was confident on the work done and the pace found at the previous round in Zolder, and confirmation came since free practice, where the three cars were consistently in the top-10 in both sessions, with Newey 4th in FP1, Habsburg 2nd in FP2 and Scherer 5th in FP2 as their individual best mark.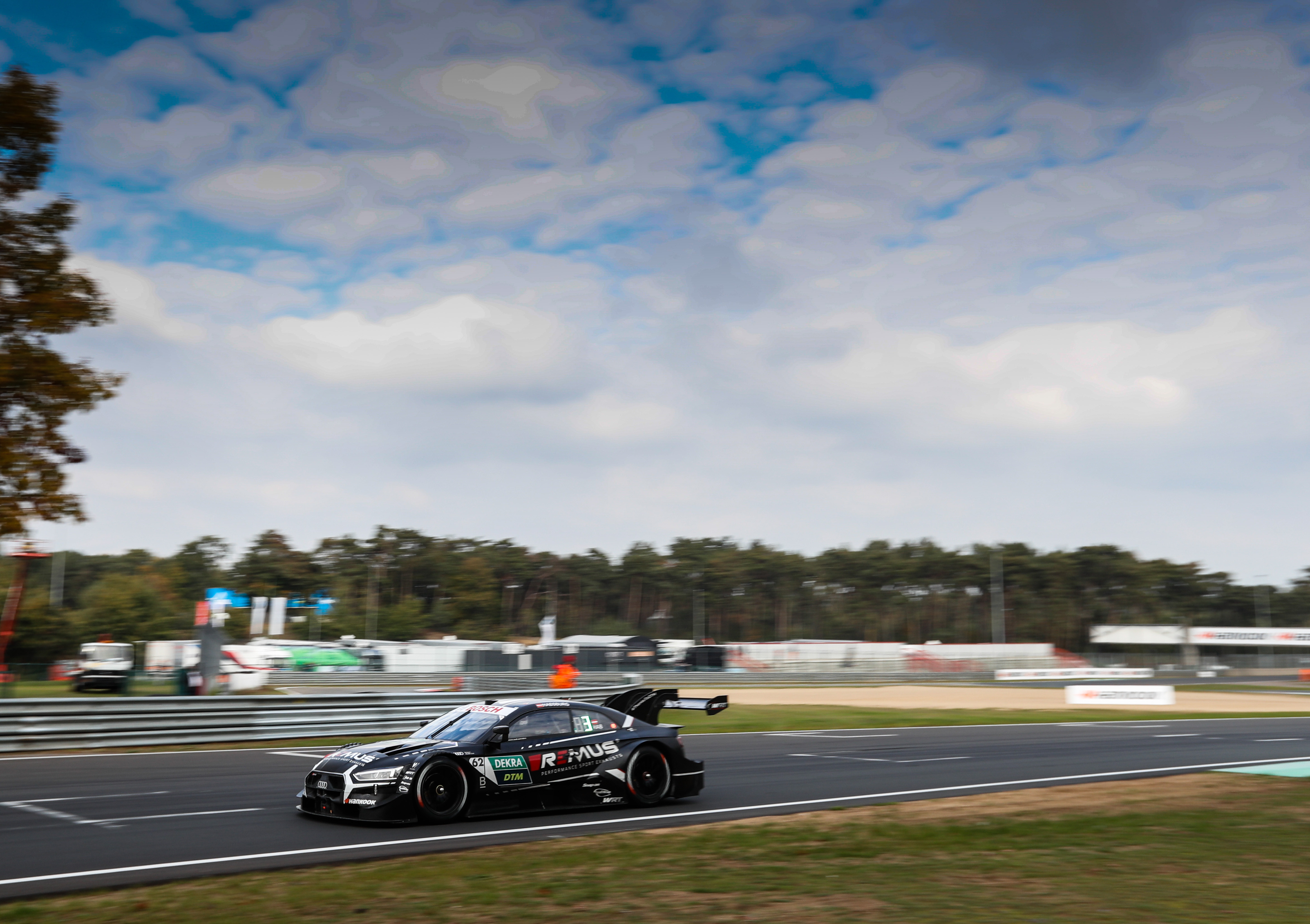 Qualifying for Race 1 confirmed the good sensations: Habsburg was fastest for almost the entire session, being surpassed by a mere 0s034 by Rast in his final attempt, but reaching first row for the second time this year. Scherer qualified 6th and Newey 9th.
The start of Race 1 saw Habsburg effectively defending his P2 through first corners, and a number of contacts behind the front-runners, with Newey obliged to put two wheels on the grass and being 9th at the end of first lap, right behind Scherer. The presence of debris forced the safety-car out, with Habsburg defending again well his P2. The team had a strategy of very early pit stops, with Newey in already in lap 7, Scherer in lap 9 and Habsburg in lap 11, shortly after being passed by Frijns with a perfect move.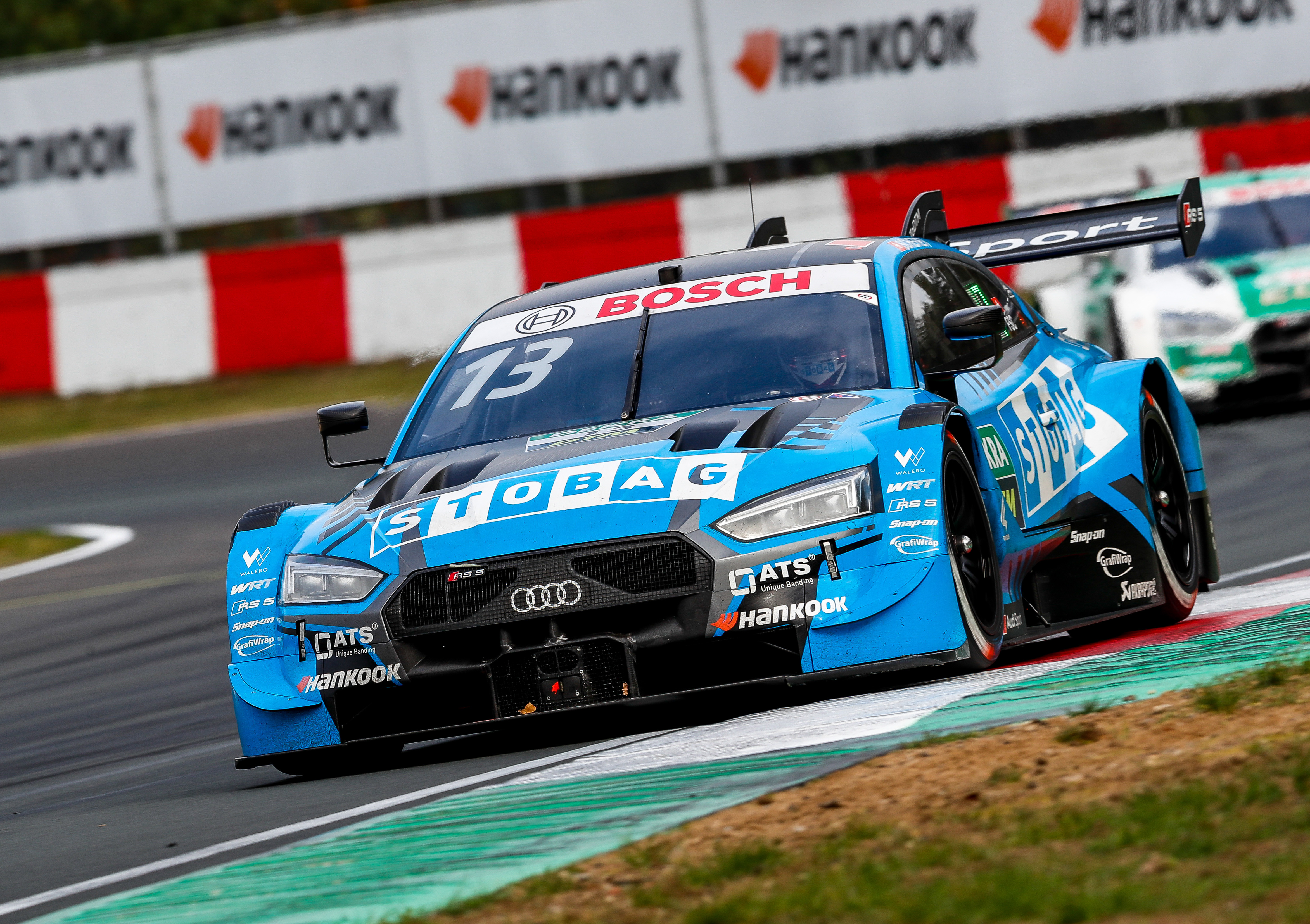 The Austrian managed to keep the podium finish until the end, fending off all the attacks, while Scherer climbed back to 5th and Newey finished 7th after a contact with Müller.
On Sunday, Qualifying 2 yielded even greater satisfaction, as Ferdinand Habsburg took pole position, with a time of 1.18.879, beating reigning champion René Rast, in his second attempt. Fabio Scherer qualified 4th and Harrison Newey 12th, confirming an excellent team effort.
At the start of Race 2, Habsburg kept control of the situation, but things got lively behind him, with some hot action in the middle of the group. Unfortunately, Fabio Scherer was going to be an innocent victim of that, as one of the BMW cars literally braked into his car. Safety-car intervened and was prompted out another time shortly after, with Habsburg keeping P1 at both restarts. The Austrian pitted in lap 12, rejoining as virtual P1 but being later overcut by Rast and Rockenfeller. He repassed Rockenfeller and was bound to another podium finish when his tyres started to lose efficiency. He dropped through the field and had to pit again to finish 10th behind Harrison Newey, who made a consistent race after losing ground at the beginning because of the incidents in front of him.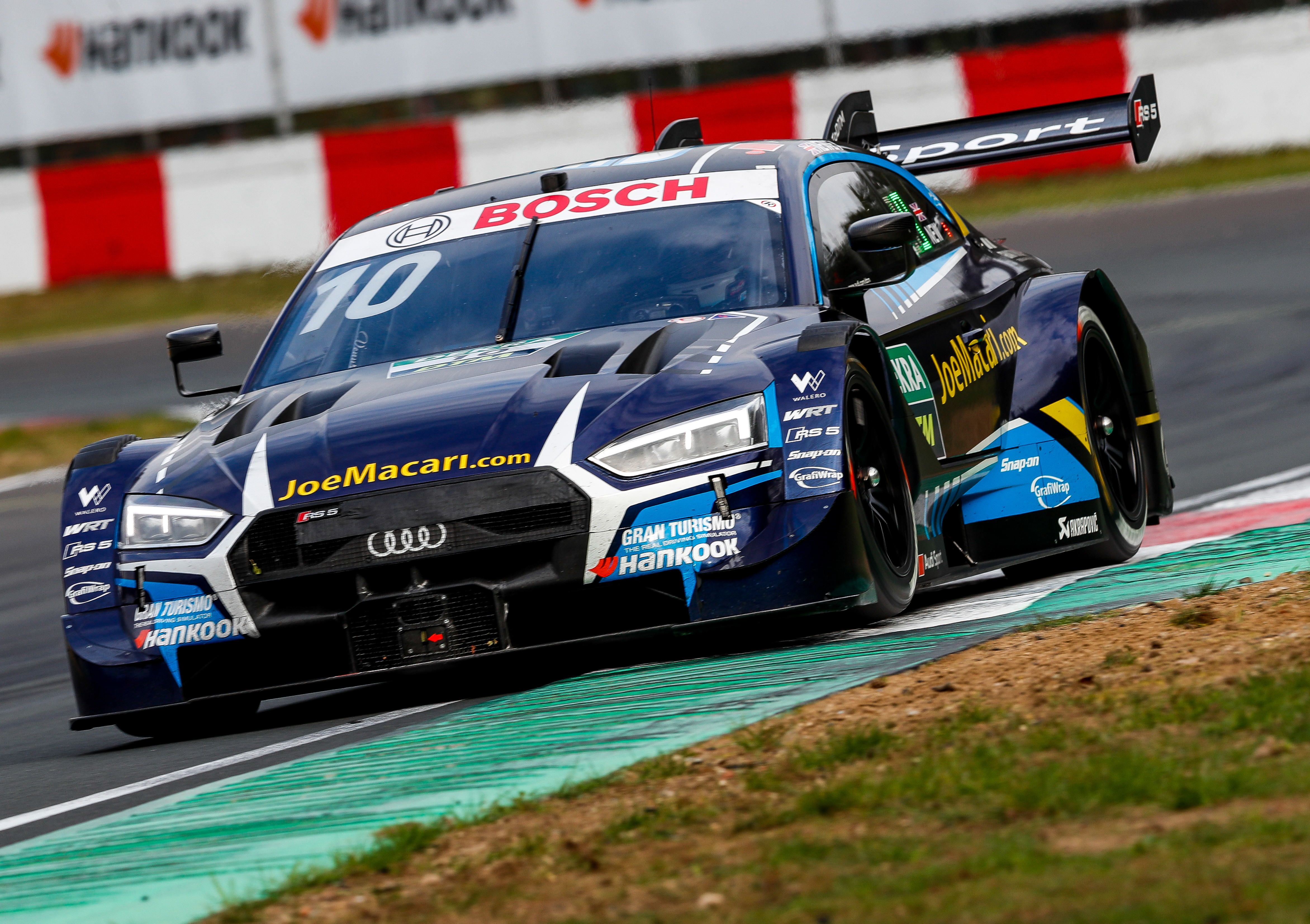 Ferdinand Habsburg: "The results speak for themselves, it's good that we did it as a team an here in Belgium. Now, we can have a little rest and then let's have a great last go with the Audi RS 5 DTM at Hockenheim."
Harrison Newey: "Saturday I was really happy with my qualifying performance, P6 and very close to P3. In the race though I was hit at first corner and went slightly off-track. I fought back to P7, and was happy with that, as it could have been worse. Today, qualifying was disappointing, couldn't align the pace. The race was a little bit of a carnage, to be honest, and then I got stuck behind Wittmann, so P9 was the best possible result."
Fabio Scherer: "It's a shame what happened in Race 2, because we had the speed to aim to the podium. We would have deserved it and we'll try at Hockenheim. On the positive side, we were well in all sessions and clearly had the potential for very good results. Seeing where we are coming from, it is really amazing and I am proud of it. Let's finish on a very high at Hockenheim!"

DTM – Round 8
Zolder 2, Belgium, 16-18 October 2020
Race 1 Results:
1. René Rast (Audi) 41 laps
2. Robin Frijns (Audi) + 0s877
3. Ferdinand Habsburg (Audi) +22s790
4. Jonathan Aberdein (BMW) +26s462
5. Fabio Scherer (Audi) +34s695
7. Harrison Newey (Audi) +34s695


Race 2 Results:
1. René Rast (Audi) 40 laps
2. Mike Rockenfeller (Audi) + 5s433
3. Robert Kubica (BMW) +25s785
4.Timo Glock (BMW) +29s572
5. Jamie Green (BMW) +30s209
9. Harrison Newey (Audi) +47s651
10. Ferdinand Habsburg (Audi) + 1 lap
DNF Fabio Scherer (Audi) 2 laps (incident)
PHOTO: Alexandre Epping de Barros, Audi Sport
20 hours ago
RT @EuropeanLMS: Battle-scarred and victorious. @followWRT 🏆 #ELMS #4HBarcelona #MondayMotivation https://t.co/DKLG9CLZa3