ONE MORE PODIUM IN THE ADAC GT MASTERS
ONE MORE PODIUM IN THE ADAC GT MASTERS
05/10/2020
It was an intense and not easy weekend on two fronts for Team WRT. In the ADAC GT Masters, at the Sachsenring, the Belgian squad recovered from a challenging start of the weekend to take another podium in Race 2, thanks to Dries Vanthoor and Charles Weerts, who crossed the line second, the best result of the weekend for an Audi R8 LMS.
Team Principal Vincent Vosse summed up the weekend with this words: "We keep our form of taking one podium finish at every ADAC GT Masters round, which is positive, as this is such a competitive series. Once again, we finished the weekend better than we started it, we really have to work to be more competitive in qualifying and in Saturday's race, especially given that we are still in contention for both titles."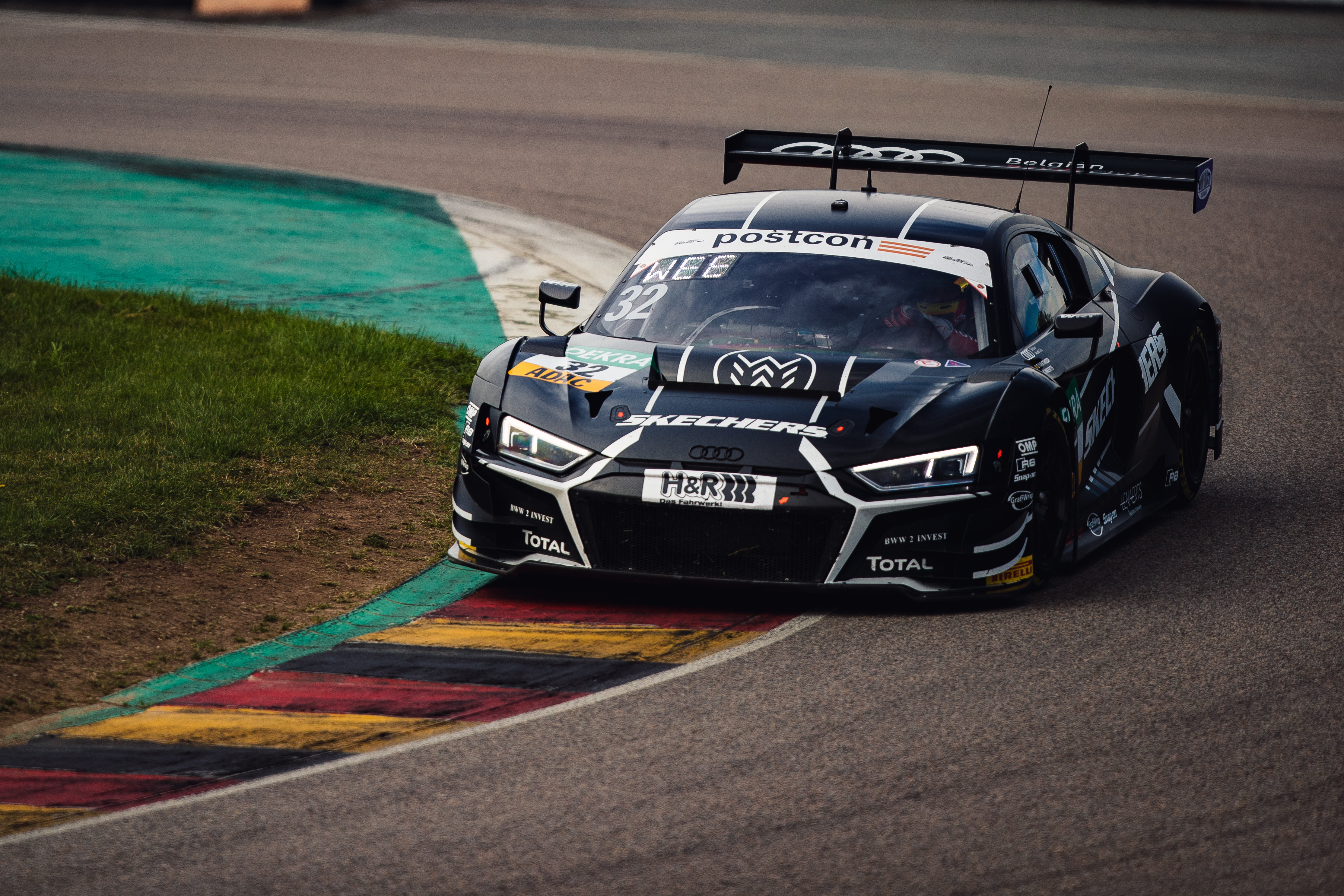 In a sunny weekend at the Sachsenring, Team WRT kept its form of climbing to the podium in each round of the closely-fought German GT series. This time, Dries Vanthoor and Charles Weerts finished second in Race 2, rounding a weekend that was far from easy, despite starting with good feedback for the cars of the Belgian squad, as car #30 was third in Free practice 1 and car #32 12th. As the sessions progressed, though, it became clear that the Audi R8 LMS was not perfectly at ease on this particular track, as often seen in the past.
Ahead of Race 1, Charles Weerts qualified in P13 and Rolf Ineichen in P26. In Race 1, on a track where overtaking is not easy, they couldn't climb positions, stabilizing respectively in P15 and P28. After the pit stops, the situation improved a bit as the group stretched, but Dries Vanthoor and Frédéric Vervisch managed to improve the situation only partially, eventually finishing 11th and 22nd, respectively, with Ineichen taking 2nd in the Trophy.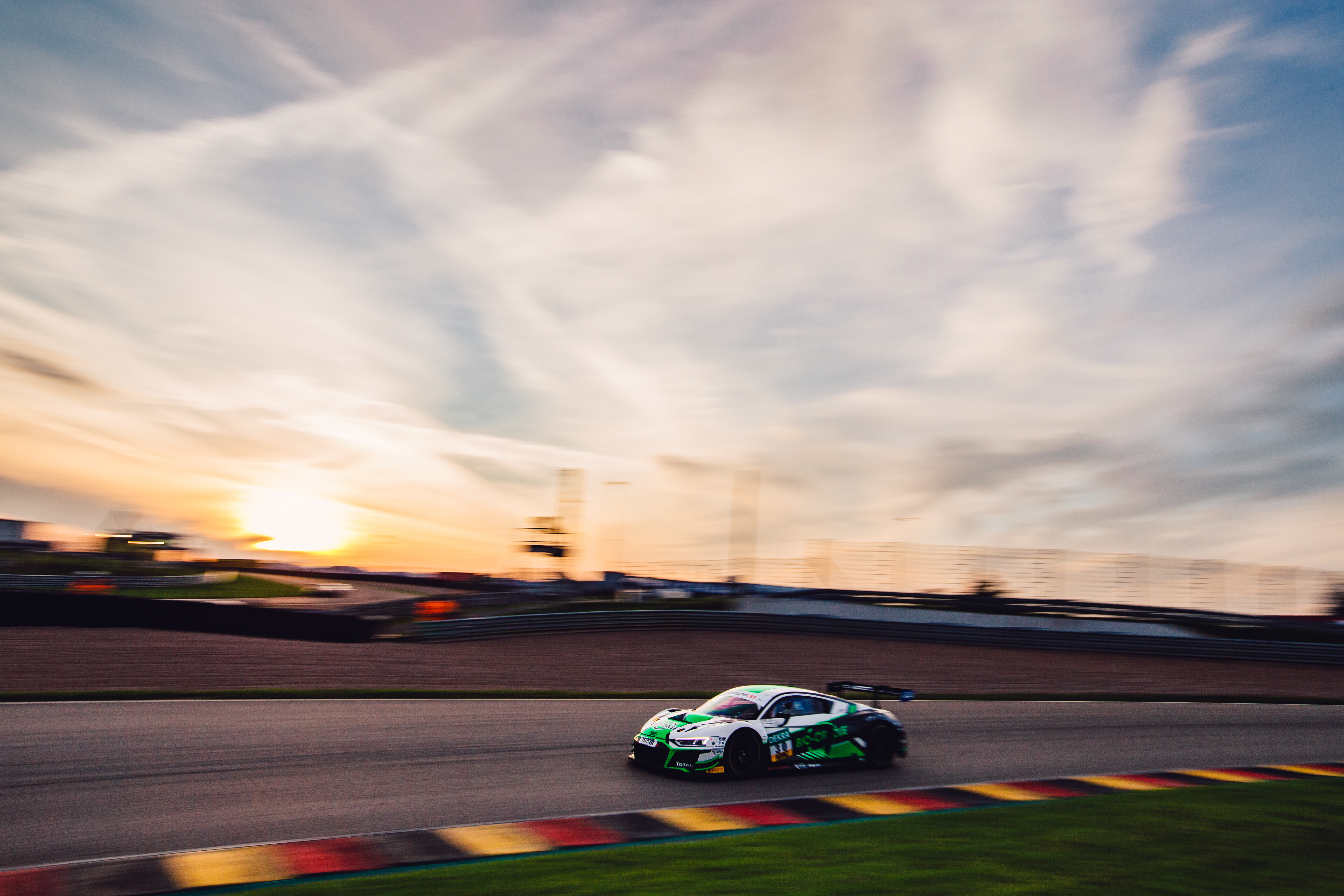 Auspices for Race 2 looked much better as Vanthoor and Vervisch qualified 9th and 10th, trusting the fifth row. Vanthoor took an excellent start, being fourth at first corner, then stabilized in P7 after the first safety-car, with Vervisch running in P10. Following the pit stops, Weerts was third and Ineichen 8th. While the young Belgian was able to fend off all attacks to cross the line in P2, after a late sanction hitting the leading Lambo, Ineichen found himself in a fierce battle within a compact group, finishing 12th but first in the Trophy.
Dries Vanthoor: "Honestly, it wasn't an easy weekend, but we finish with a great P2, after an amazing job by everybody in the team and a very good Race 2. We learnt a lot over the weekend and I think this will be very useful for the rest of the season."
Charles Weerts: "Second is a very good result given how we started the weekend. We struggled a bit with the set-up but the whole team did a fantastic job to get us to the podium."
Frédéric Vervisch: "It was a nice experience for me and as expected, I found a very high-level at Team WRT, as always. We struggled a bit to find the best set-up, but things improved throughout the sessions. Rolf did a great job and had good speed, unfortunately the car was hit a couple of times in the contacts of the first laps and it was quite difficult to drive."
Rolf Ineichen: "It has been a challenging weekend, not easy to find the right balance on a track always difficult, but thanks to great team work, we were competitive in Race 2. Unfortunately, our car suffered some contacts at the beginning, and it became stiffer to drive, especially in the great fight in the last minutes after the second safety-car."

ADAC GT Masters – Round 4
Sachsenring, 2-4 October 2020
Race 1 Results:
Dienst-Frommenwiler (Mercedes-AMG) 45 laps
R.Renauer-S.Müller (Porsche 911 R) + 3s483
Stolz-Engel (Mercedes-AMG) + 4s525
S.Schothorst-Zimmermann (Lambo Huracán) +16s533
Wishofer-Boccolacci (Mercedes-AMG) +17s339
11. Vanthoor-Weerts (Audi R8 LMS) +25s616
22. Ineichen-Vervisch (Audi R8 LMS) +58s994
Race 2 Results:
Pommer-Schmidt (Corvette C7R) 42 laps
Vanthoor-Weerts (Audi R8 LMS) + 3s374
Niederhauser-K.vd Linde (Audi R8 LMS) + 3s957
Hofer-Haase (Audi R8 LMS) + 4s450
Ellis-Marciello (Mercedes-AMG) + 5s587
12. Ineichen-Vervisch (Audi R8 LMS) +32s017

PHOTO: Michele Scudiero



19 hours ago
Team spirit 👊🏻 ⠀ #WRT #AudiSport #GTWorldChEu #IntGTC #Spa24h https://t.co/Tg8JGo6fO2