PODIUM IN THE ADAC GT MASTERS FOR TEAM WRT
PODIUM IN THE ADAC GT MASTERS FOR TEAM WRT
20/09/2020
In the ADAC GT Masters, which raced at the Hockenheimring, it was a frustrating weekend for Dries Vanthoor-Charles Weerts, who couldn't score any point, while Mirko Bortolotti and Rolf Ineichen gave Team WRT another podium, thanks to its P3 in Race 2.
Team Principal Vincent Vosse was satisfied about the results: "Although one always wants more, it was a weekend with many positives. In the DTM, there was a great improvement, we scored points twice and took a first-row qualifying. Ferdinand did a great job and Harrison and Fabio also had very good pace, proving the team's potential. In the ADAC GT Masters, I am very happy of the first podium conquered by Ineichen and Bortolotti, while for the other car it seems it was one of those bad weekends."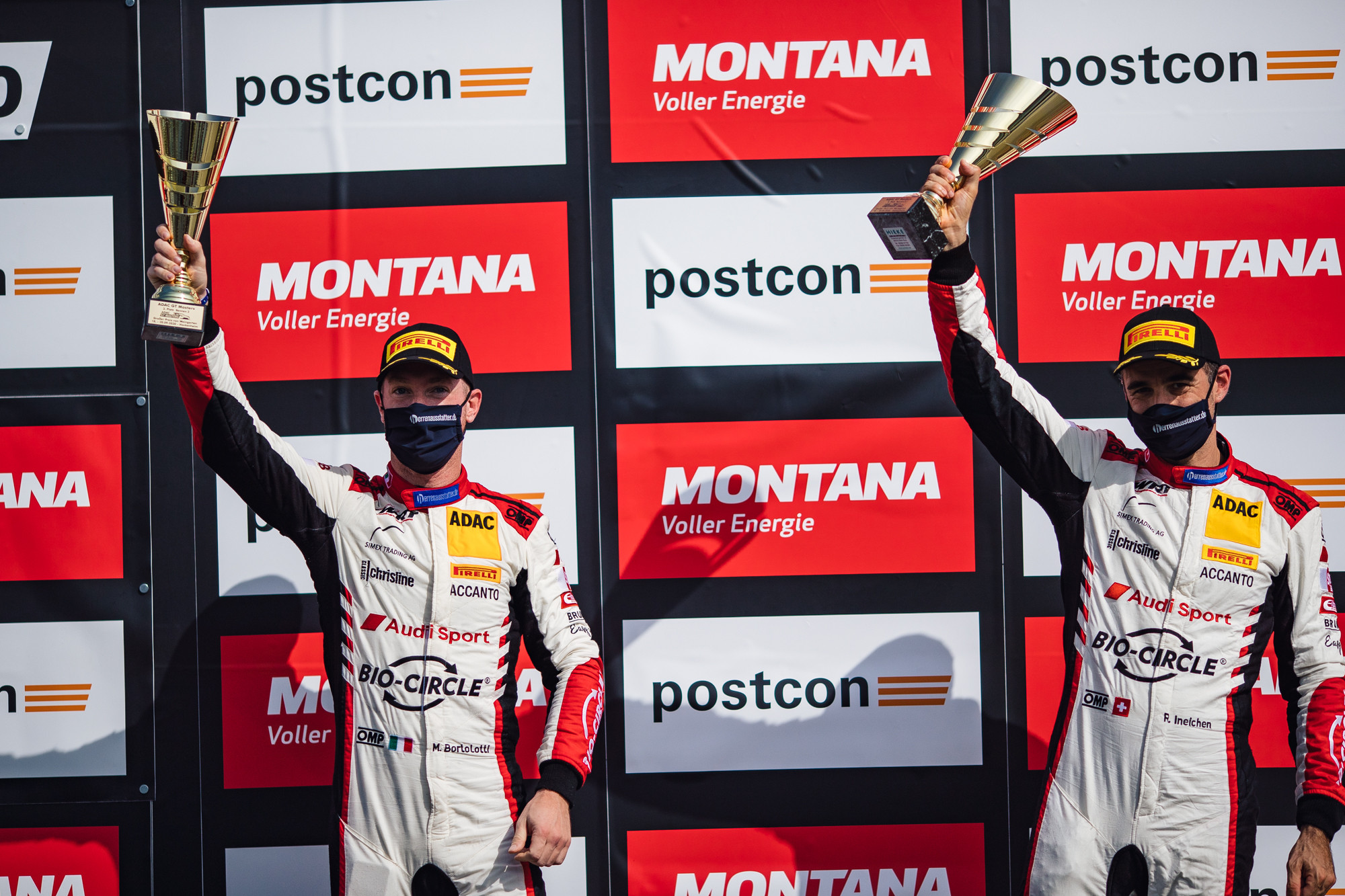 It was a contrasting start of the weekend for the Audi R8 LMS of Team WRT at the Hockenheimring, in the third round of the ADAC GT Masters. Car #30, in its Bio-Circle livery was second-fastest in free practice 1 and the Skechers-livered car #32 eighth-fastest, but in the following sessions, they could not repeat such positions.
Charles Weerts qualified 17th for Race 1 and Rolf Ineichen 28st. The race of the German was very short, as in lap 5, during the first safety-car period, he had to brake hard to avoid the cars ahead of him and ended hitting the pit wall with enough damage to be forced to retire. Weerts remained engulfed in the group (in P20) for his entire stint, which also included a red-flag interruption to clear debris from race incidents and a dodgy advertising panel on a bridge. Only after the pit stops (in lap 15 for car #32), the very compact group loosed up a bit, allowing Vanthoor to charge and climb some positions to finish 14th.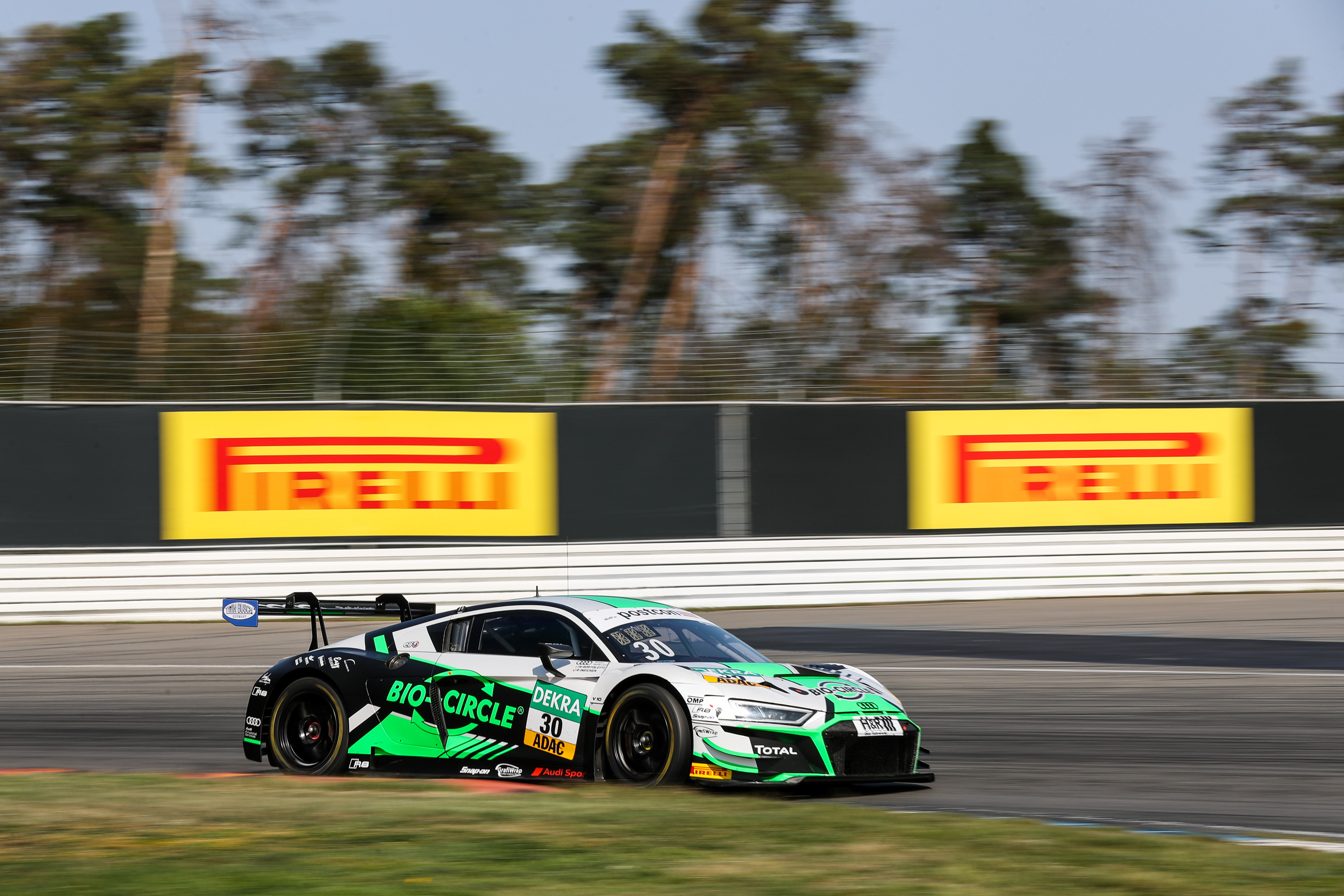 Audi Sport drivers Mirko Bortolotti and Dries Vanthoor were on duty for Q2, with the Italian taking P2 and first row and the Belgian qualifying 17th, after the session was ended prematurely by a red flag, when he was in his last fast lap attempt.
The start of Race 2 was very lively, with Bortolotti and poleman Schothorst side by side in the first corners. The Italian took the advantage before dropping to P5 in the middle of intense action and concluding the first lap in P3. There was worse luck for Vanthoor, victim of a
puncture, who rejoined last after a forced pit stop. The rest of the race was relatively uneventful, with Bortolotti finishing his stint in P3 and Ineichen keeping the position until the end, and clinching P1 in the Pirelli Trophy class. For car #32, there was an additional stop to serve a drive-through for a pit stop infringement, with Weerts eventually crossing the line in P27.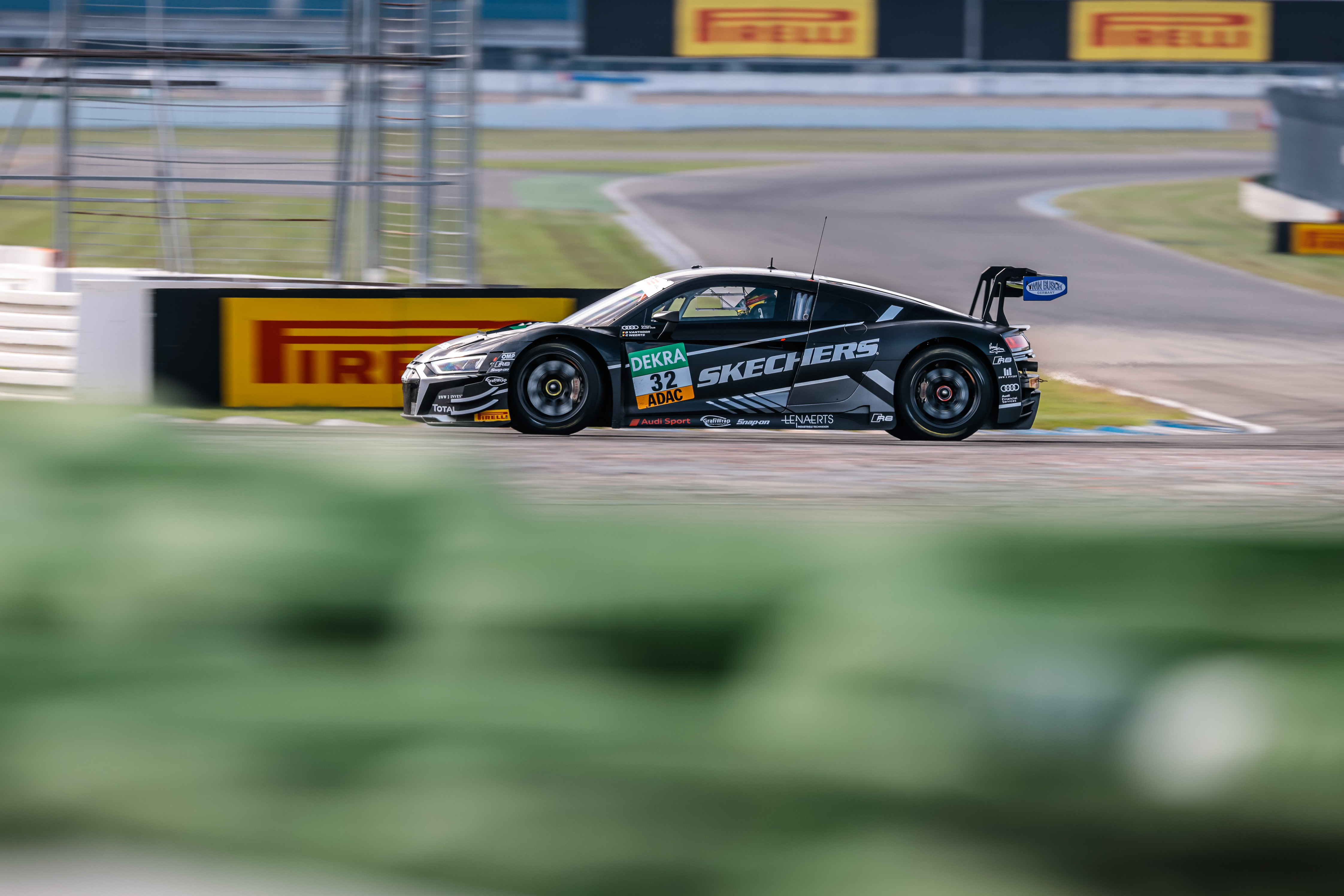 ADAC GT Masters – Round 3
Hockenheimring, 18-20 September 2020
Race 1 Results:
Engelhart-Ammermüller (Porsche 911 R) 36 laps
Niederhauser-K.Van der Linde (Audi R8 LMS) + 1s765
Zimmermann-S.Schothorst (Lambo Huracán) + 8s835
Bachler-De Silvestro (Porsche 911 R) +16s451
Costa-Perera (Lamborghini Huracán) +17s813
14. Vanthoor-Weerts (Audi R8 LMS) +33s739
DNF Ineichen-Bortolotti (Audi R8 LMS) 4 laps (accident)
Race 2 Results:
Niederhauser-K.Van der Linde (Audi R8 LMS) 36 laps
Hofer-Haase (Audi R8 LMS) + 4s291
Bortolotti-Ineichen (Audi R8 LMS) +16s048
Dontje-Götz (Marcedes-AMG) +19s683
Zimmermann-S.Schothorst (Lambo Huracán) +20s053
27. Vanthoor-Weerts (Audi R8 LMS) +1m28s282
PHOTO: MICHELE SCUDIERO, ADAC



18 hours ago
Check it out: @Fhabsburg62 Wins Asian Le Mans and joins WEC https://t.co/2TtbkD3QBr https://t.co/zbdotds0kw