FIRST ROW AND GOOD POINTS IN THE DTM FOR WRT TEAM AUDI SPORT
FIRST ROW AND GOOD POINTS IN THE DTM FOR WRT TEAM AUDI SPORT
20/09/2020
It was a weekend with many positives for Team WRT, in action on two fronts in Germany this weekend.
In the DTM, at the Nürburgring, WRT Team Audi Sport harvested very good points, thanks to the 7th and 6th finishes collected by Ferdinand Habsburg. The Austrian also signed a first-row qualifying ahead of Race 2. Harrison Newey and Fabio Scherer were less lucky, although they both showed good pace and the Swiss posted his best performance so far in Q1 and Race 1.
Team Principal Vincent Vosse was satisfied about the results: "Although one always wants more, it was a weekend with many positives. In the DTM, there was a great improvement, we scored points twice and took a first-row qualifying. Ferdinand did a great job and Harrison and Fabio also had very good pace, proving the team's potential."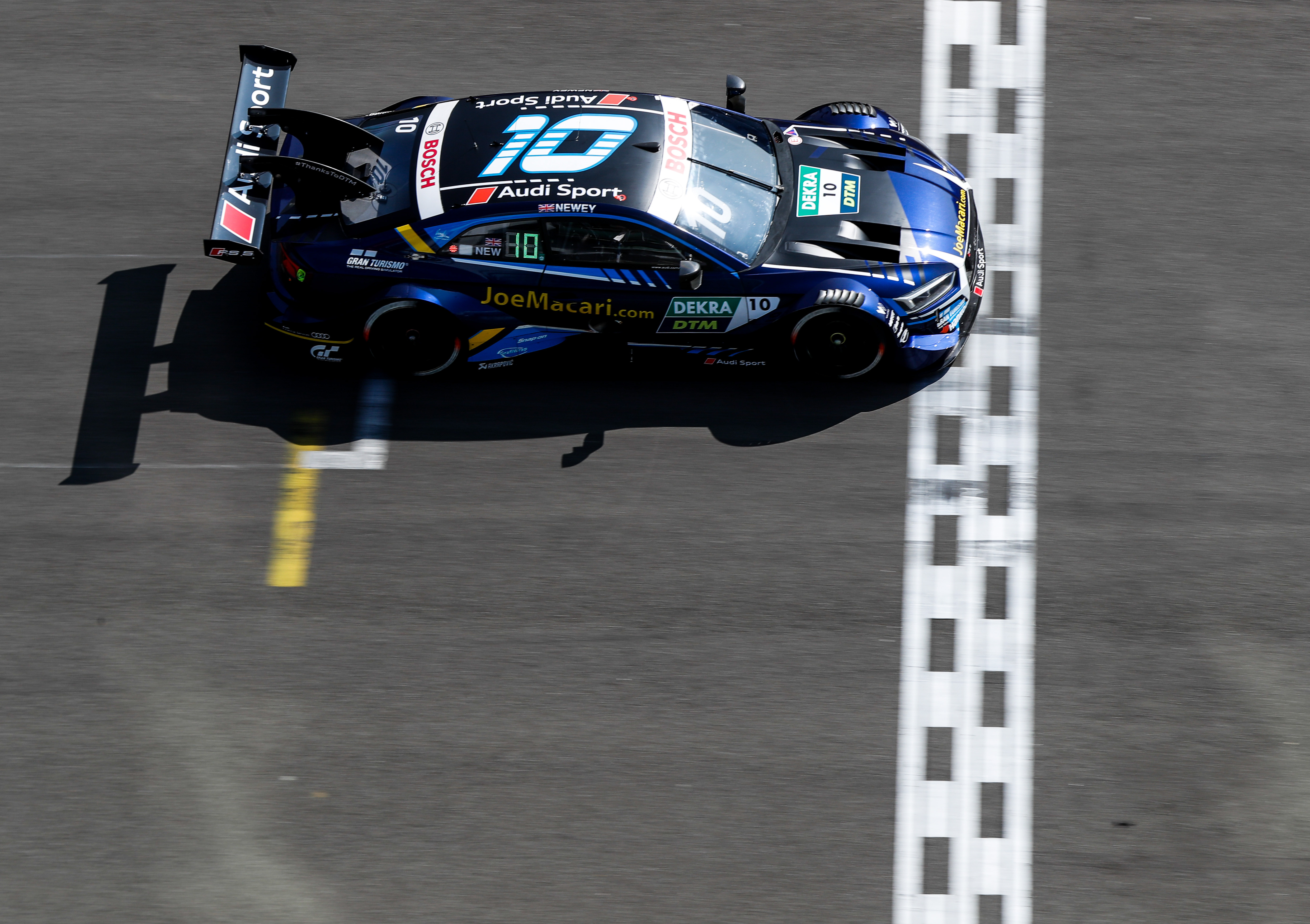 The second weekend in a row at the Nürburgring (this time using the Sprint layout) started with much better feelings than one week ago, as all the three drivers visited the top-10 in free practice: Harrison Newey was 10th in FP1 and Fabio Scherer and Ferdinand Habsburg, seventh and ninth, respectively, in FP2. The form was confirmed in Q1, where Habsburg posted the 7th-fastest time and Fabio Scherer signed his best qualifying so far (9th), with Newey in P16.
Race 1 started with mixed fortunes for the three WRT Team Audi Sport drivers, as Habsburg had an off-track that dropped him to last in the first lap, while Scherer kept an excellent 7th position and Newey climbed back to P11 shortly before his pit stop. In the second part of the race, Habsburg charged to climb positions to finish 7th, while the beautiful race of Scherer ended in lap 20 when he got involved in an incident with Duval and Auer. Newey finished 11th.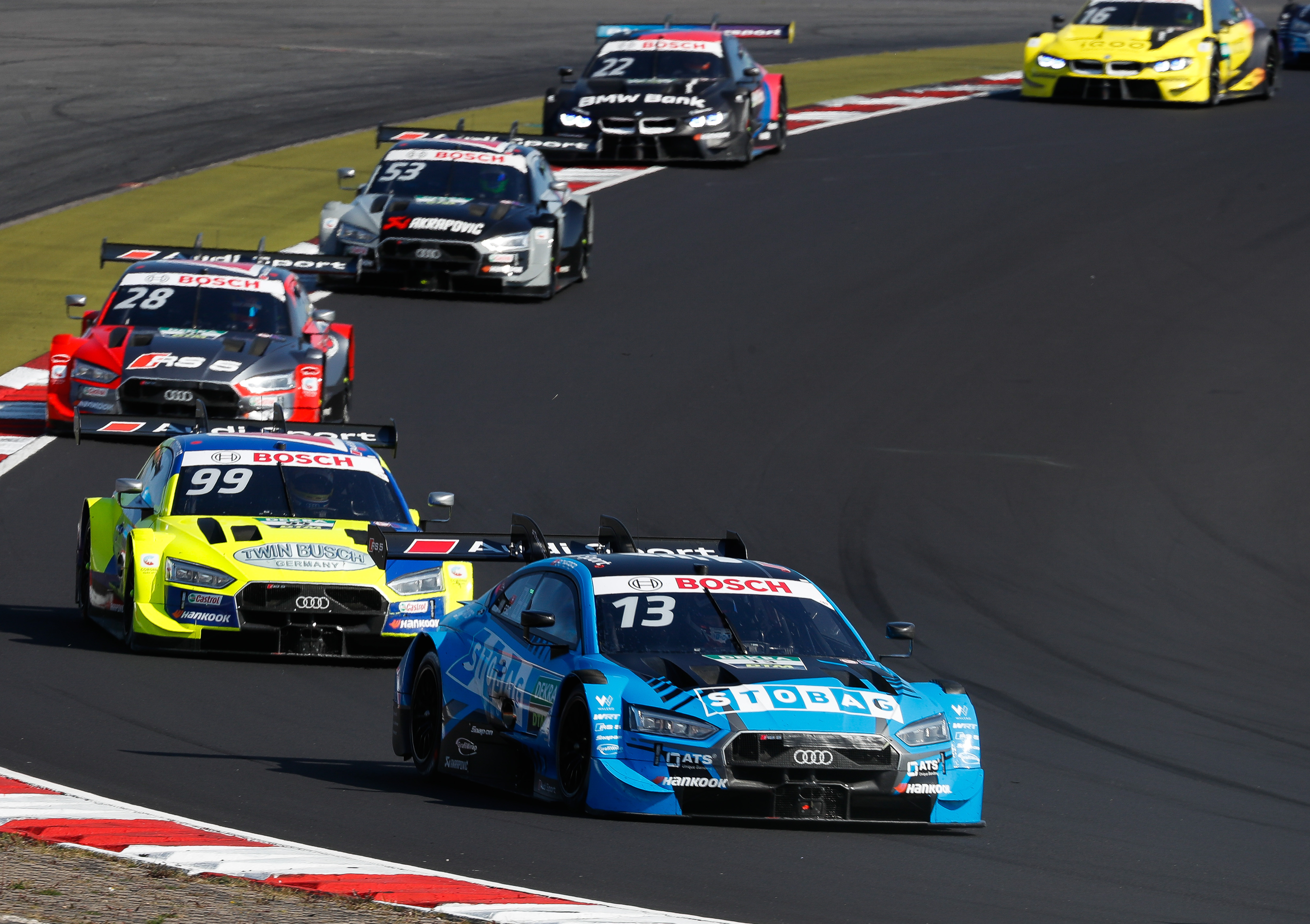 Qualifying 2 saw a sensational performance by Habsburg, who managed to clinch 2nd-fastest, securing first row, while Newey qualified 13th, but was demoted to P16 following a sanction, and Scherer 14th
Habsburg had a good start in Race 2 but in the initial laps had to concede some positions to stabilize in P5 up to his pit stop. Newey kept his P14 after the stop to eventually finish 11th, very close to the points. Scherer was the one before last to pit, which allowed him to run as high as 2nd, but the strategy did not pay off and he finished 14th. Habsburg, on his side, managed to stay among the front-runners in the second part of the race, taking an excellent final P6.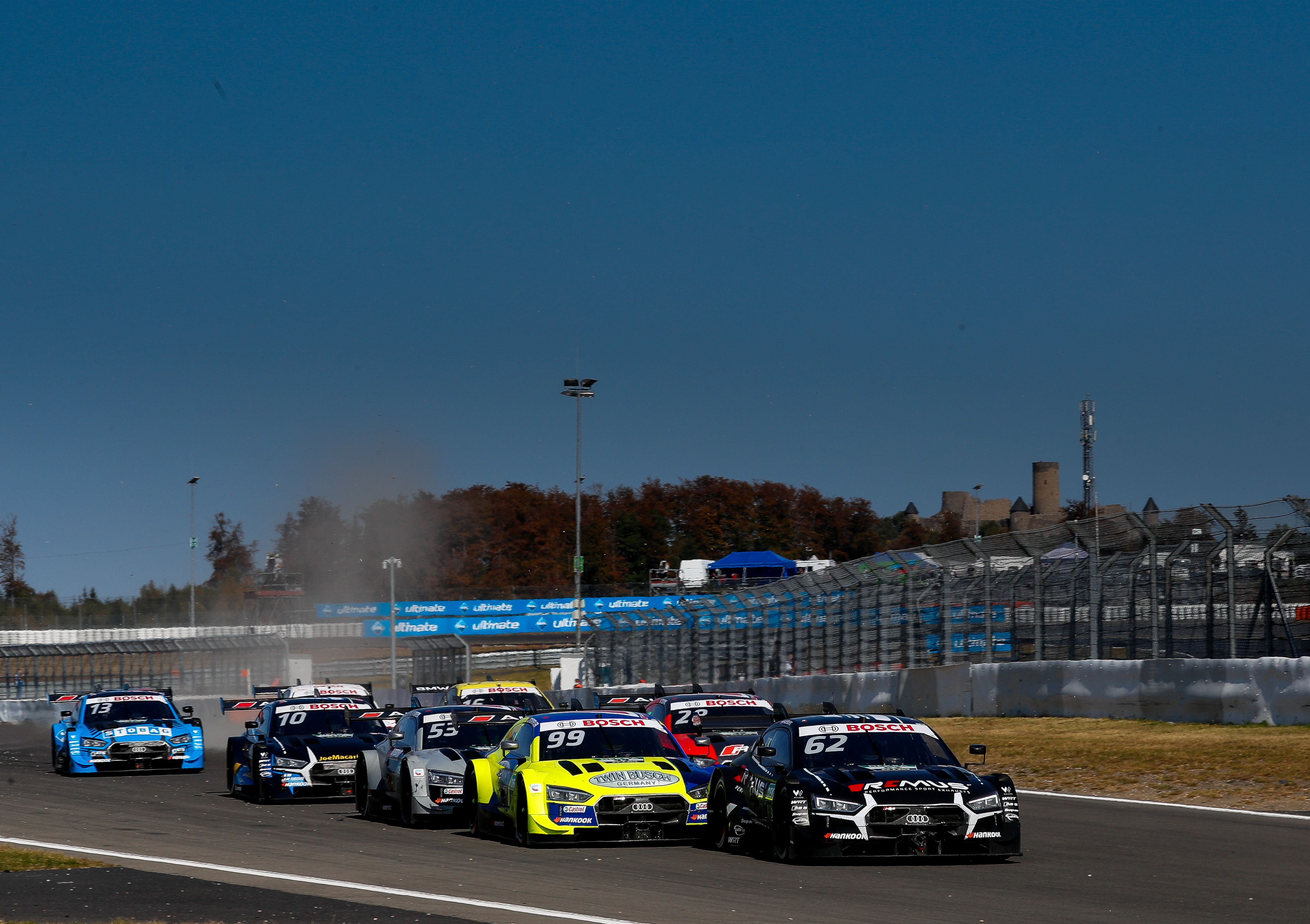 Ferdinand Habsburg: "Not a bad weekend, I must say. The highlight was certainly the Q2 performance and being on the front row for the first time. It was really cool and a good reward for the mechanics and the engineers with who we have gone through some rough moments this season. It was nice to get where I think we belong. Another thing that was super special for me was that it was the first time that my friend Father Wolfgang, who recently became a priest, was with me at races. That helped me a lot on the mental side and gives strength for the next races."
Fabio Scherer: "For sure, this weekend we had a clear improvement and we are now going in the right direction. We improved a lot our qualifying performance and also our race pace, as shown in Race 1 until the race incident that took us out. We had a small technical issue today in Q2, otherwise we could have repeated what done on Saturday. In the race, on a track where overtaking is so difficult, we couldn't do much but the pace was good."
Harrison Newey: "A positive weekend, despite all the events. It's a pity that Q1 was red-flagged because we were doing quite well, then in Race 1 I was ninth before being hit off and we missed out the points. Still, it was a cool race, with a lot of fighting. On Sunday morning, I was given a 5-places penalty on the grid, so we decided to use only one set of new tyres in qualifying and save one for the race, missing a possible P6 because of a small mistake. In Race 2, I still finished only 3 tenths off the top-10, very close to being in the points."

DTM – Round 6
Nürburgring Sprint, 18-19 September 2020
Race 1 Results:
1. Robin Frijns (Audi) 39 laps
2. René Rast(Audi) + 0s660
3. Marco Wittmann (BMW) + 1s573
4. Philipp Eng (BMW) + 2s984
5. Nico Müller (Audi) + 4s743
7. Ferdinand Habsburg (Audi) + 8s513
11. Harrison Newey (Audi) +17s900
DNF Fabio Scherer (Audi) 20 laps (contact)
Race 2 Results:
1. Nico Müller (Audi) 41 laps
2. Robin Frijns (Audi) +11s790
3. René Rast (Audi) +19s526
4. S.Van der Linde (BMW) +22s733
5. Marco Wittmann (BMW) +24s016
6. Ferdinand Habsburg (Audi) +25s713
11. Harrison Newey (Audi) +44s645
14. Fabio Scherer (Audi) +46s347
PHOTO: Alexandre Epping de Barros, Audi Sport

19 hours ago
Check it out: @Fhabsburg62 Wins Asian Le Mans and joins WEC https://t.co/2TtbkD3QBr https://t.co/zbdotds0kw