THREE TIMES IN THE TOP-10 IN THE DTM
THREE TIMES IN THE TOP-10 IN THE DTM
06/09/2020
In the DTM, which was stopping at Assen, WRT Team Audi Sport showed clear progress, as Ferdinand Habsburg scored points in both races (thanks to a P8 and P7), after good qualifying sessions and two great starts while Harrison Newey brought home one more point in Race 1. The quickest pit stop in Race 2 rounds-up a positive weekend only shadowed by the accident of WRT driver Fabio Scherer in Race 2.
Assessing the weekend, Team Principal Vincent Vosse commented: "It has been a very interesting weekend on both fronts. In the DTM, we are raising our game, by scoring points in both races, having better qualifying results and performing the fastest pit stop in Race 2. It proves we are heading in the right direction. At the Nürburgring 6 Hours, we had a very intense race. It was a great team effort, despite some small mistakes. To still finish 4th and 5th given today's field proves something. But all in all, we are happy of the weekend and of staying on top of the standings in Teams and Drivers in the Endurance Cup and in the GTWCE overall Team ranking."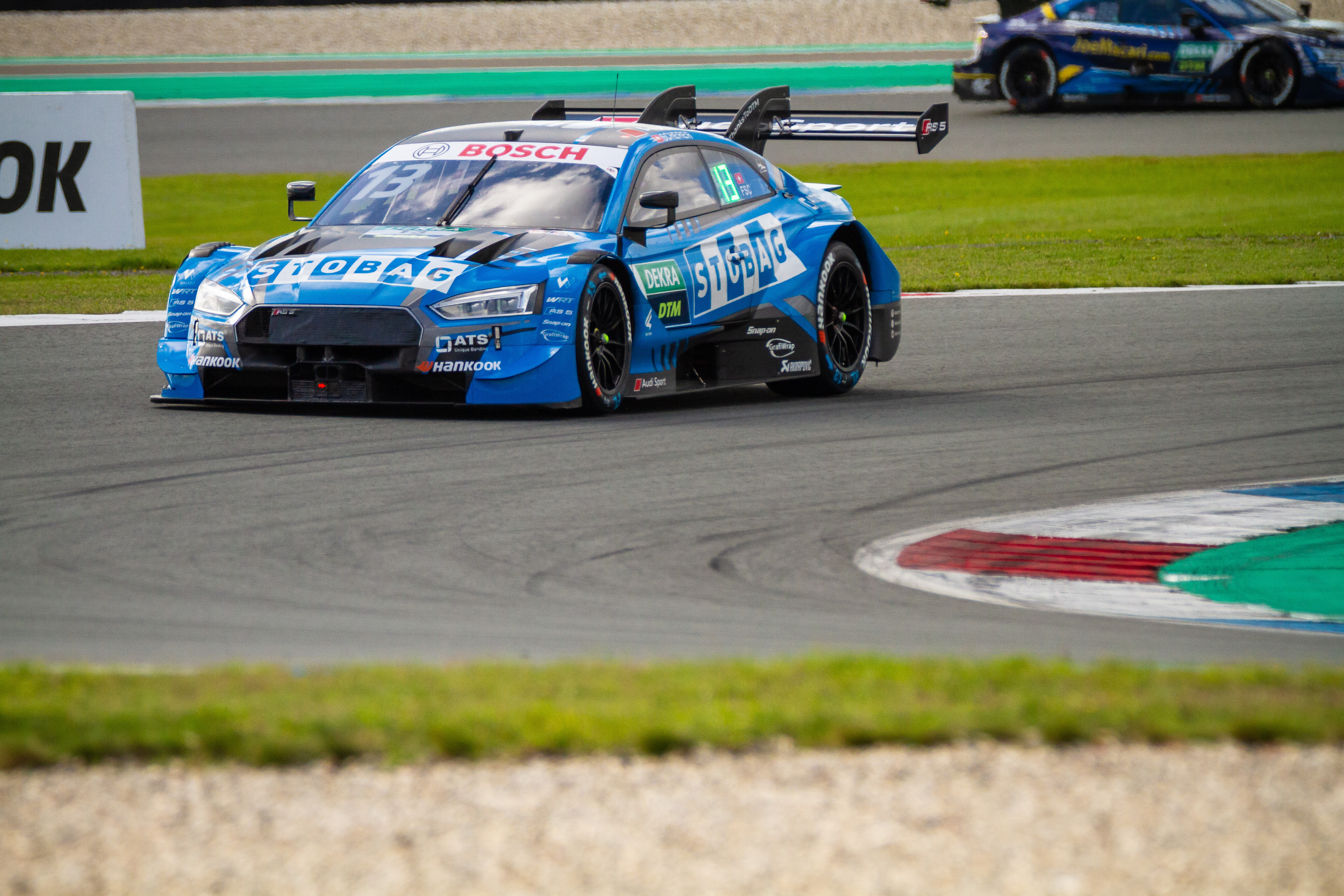 It was a relatively difficult weekend at Assen for the WRT Team Audi Sport, with none of its cars in the top-10 in free practice, but in Qualifying 1, Ferdinand Habsburg secured second row, with an excellent fourth-fastest time, while Newey qualified 13th and Scherer 16th.
Race 1 started on a track not completely dry after the morning storms and was rich in entertaining moments. At the start, Habsburg had an excellent kick-off and kept the inside line, gaining two positions at first corner and keeping his P2 for the initial stages of the race. At the other end of the field, Newey lost a couple of positions while Scherer got tangled with van der Linde in first lap, receiving a drive-through that he served in lap 6. Meantime, Habsburg stabilized in P6 in the first part of the race. Newey pitted in lap 14, followed by Habsburg in lap 17 and Scherer in lap 19. The Austrian could maintain himself in the top-10, fighting in a lively group to eventually finish 8th, while Newey, who was aiming at P10, had to concede two positions in the closing phases and Scherer finished 13th.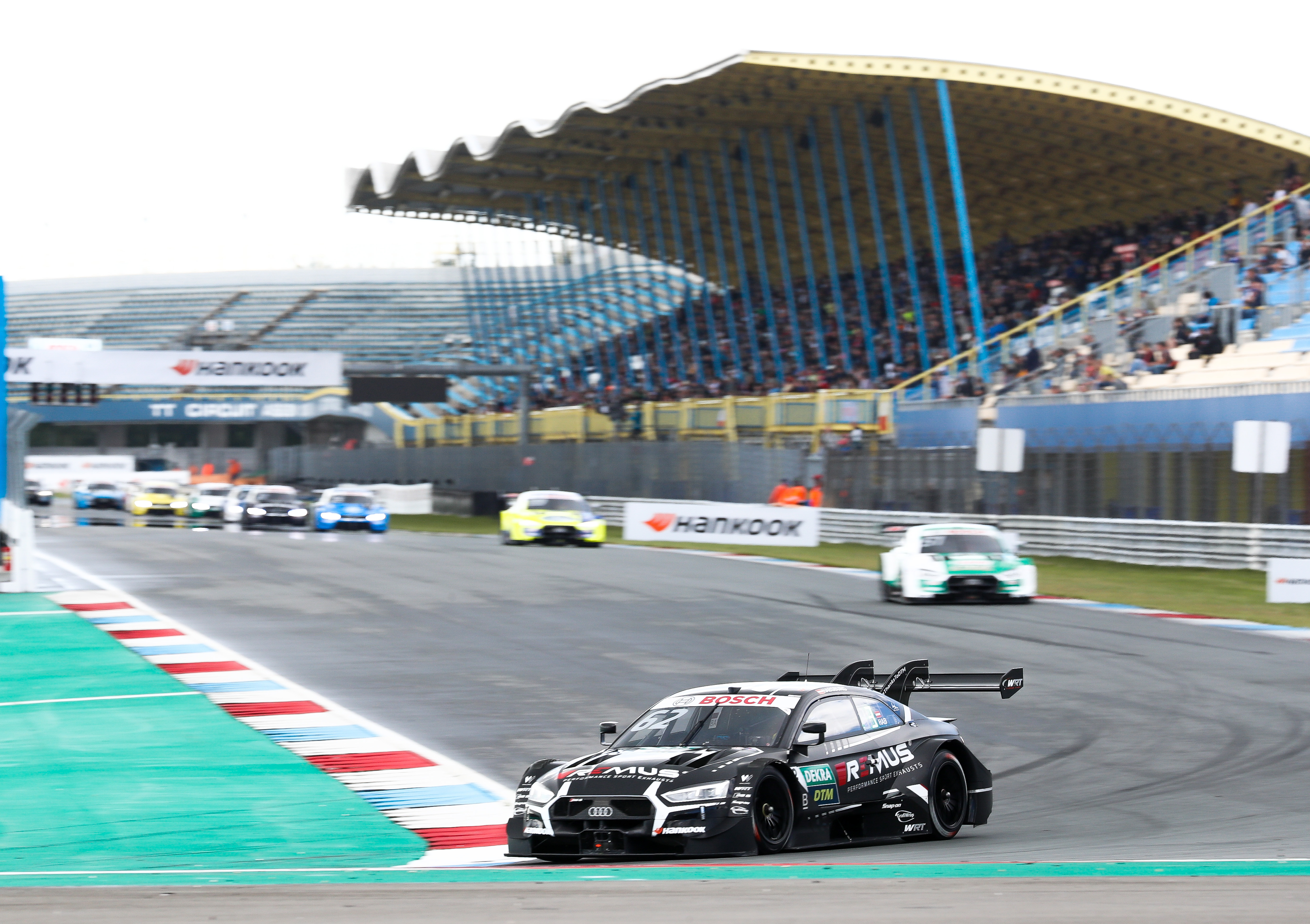 On Sunday, Qualifying was on dry track, with Habsburg and Newey making the top-10 (7th and 9th, respectively) and Scherer 15th. The rain invited itself ahead of Race 2, which saw another great kick-off from Habsburg, who took 4th position and kept it for a couple of laps before stabilizing in P7, with also Newey (10th) and Scherer (11th) doing well in the initial phases. Right during the pit stop phase (which saw Habsburg's crew being the fastest of all), the rain got stronger, with both Newey and Scherer being surprised by the treacherous conditions. The Brit had to pit after his off-track but the Swiss hit the barriers hard, which prompted a red flag. At restart, Habsburg was again able to gain some positions, taking a final P7.
Ferdinand Habsburg: "A good weekend, with a double points finish, but we still have things to improve over the table. We progressed in qualifying, this is positive, but we need to improve in managing tyre degradation. If we achieve that, we can aim at podium finishes."
Harrison Newey: "A good P10 in Race 1 and a promising P9 in qualifying for Race 2, but in the race, we betted for slicks and it didn't work. Still, on the dry and with slick tyres, we had good pace."
Fabio Scherer: "A terrible weekend, we struggled in qualifying and things went wrong in the races, although race pace was ok."

DTM – Round 4
Assen, 4-6 September 2020
Race 1 Results:
1. Robin Frijns (Audi) 36 laps
2. Loïc Duval (Audi) + 0s505
3. Nico Müller (Audi) + 0s950
4. Mike Rockenfeller (Audi) + 3s188
5. René Rast (Audi) +13s735
8. Ferdinand Habsburg (Audi) +31s604
12. Harrison Newey (Audi) +46s632
15. Fabio Scherer (Audi) + 1m23s093
Race 2 Results:
1. Sheldon van der Linde (BMW) 31 laps
2. Robin Frijns (Audi) + 2s621
3. Nico Müller (Audi) + 3s658
4. Loïc Duval (Audi) + 9s614
5. Ené Rast (Audi) + 9s455
7. Ferdinand Habsburg (Audi) +11s048
15. Harrison Newey (Audi) + 1 lap
DNF Fabio Scherer (Audi) 21 laps (accident)
PHOTO: Audi Sport, Alexandre Epping de Barros

2 hours ago
FIRST ROW AND GOOD POINTS IN THE DTM, PODIUM IN THE ADAC GT MASTERS FOR TEAM WRT ⠀ It was a weekend with many posi… https://t.co/RwpV5ls7pL