WRT TEAM AUDI SPORT SEEKS FURTHER STEP FORWARD IN DTM AT SECOND VISIT TO THE LAUSITZRING
WRT TEAM AUDI SPORT SEEKS FURTHER STEP FORWARD IN DTM AT SECOND VISIT TO THE LAUSITZRING
19/08/2020
Racing weekends come one after the other in fast sequence this year and sometime, they look very alike… This will certainly be the case in the DTM this weekend, as Round 3 is scheduled again at the Lausitzring, where the series raced last weekend, which allowed the DTM teams to leave everything set-up and use the days in-between the two events to re-prepare the cars on site.
The track configuration to be used this weekend will be different though, with the event taking place on the longer (4.570 km) track. WRT Team Audi Sport hopes to capitalize on the very good results of last weekend, where first points of the season were scored and Ferdinand Habsburg also took an impressive P4 in qualifying for Race 2. The Austrian and his team mates, Harrison Newey and Fabio Scherer, are ready and eager to climb up a further ladder this weekend.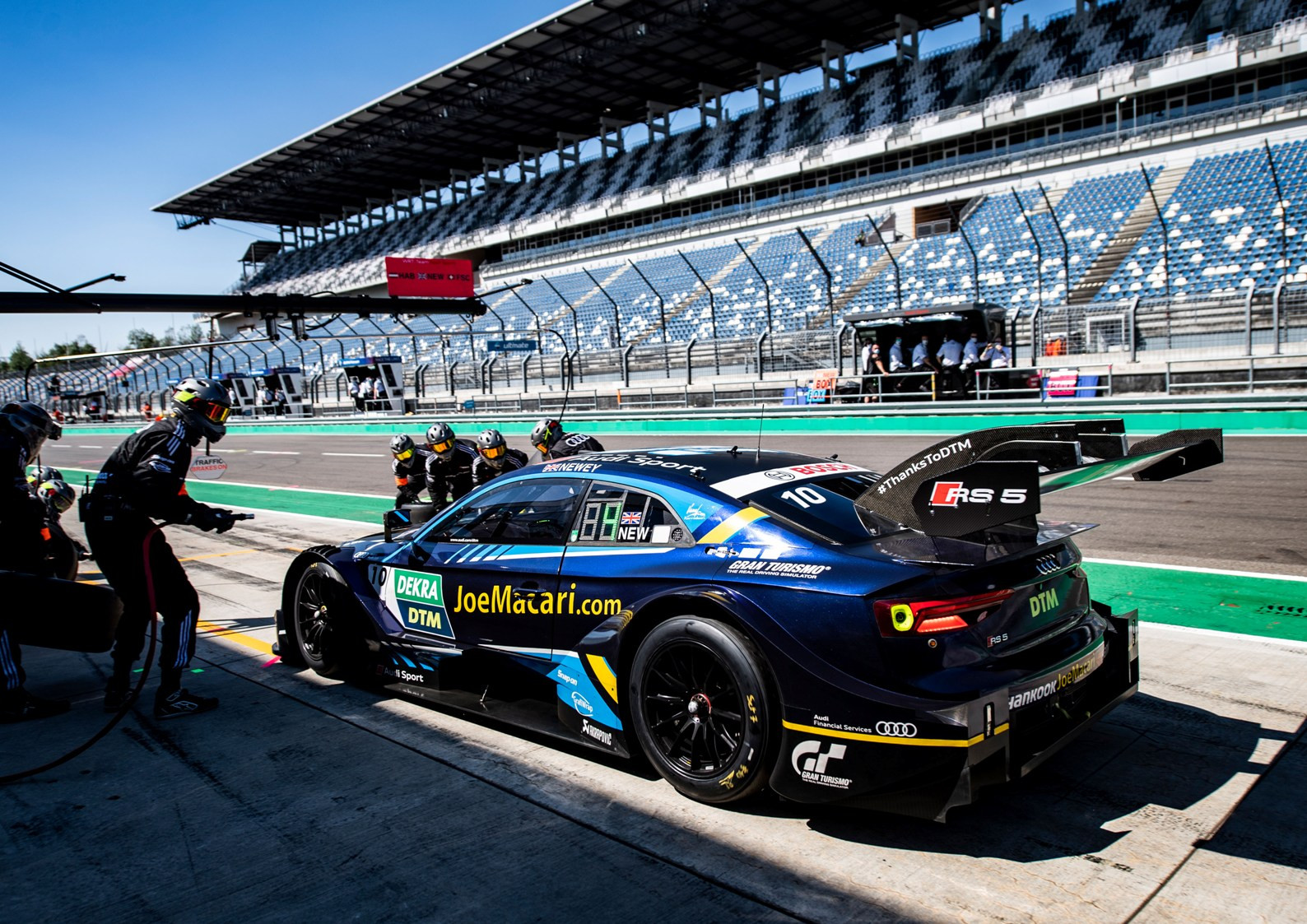 The harvest of points for the Belgian squad last weekend has actually increased since last report. Some sanctions were decided for slow zone infringement during Race 1 last Saturday, and that promoted Harrison Newey from 11th to 10th in the final results. The Brit has therefore conquered his first point, which adds to the ones taken by Ferdinand Habsburg, with a P6 in Race 1 and a P10 in Race 2, where Fabio Scherer (11th) missed narrowly opening his points count too.
"The Lausitzring weekend gave us a good basis to build upon", comments Team Principal Vincent Vosse, "We need to confirm the improvement this weekend and obtain good results. Anything else would be a disappointment".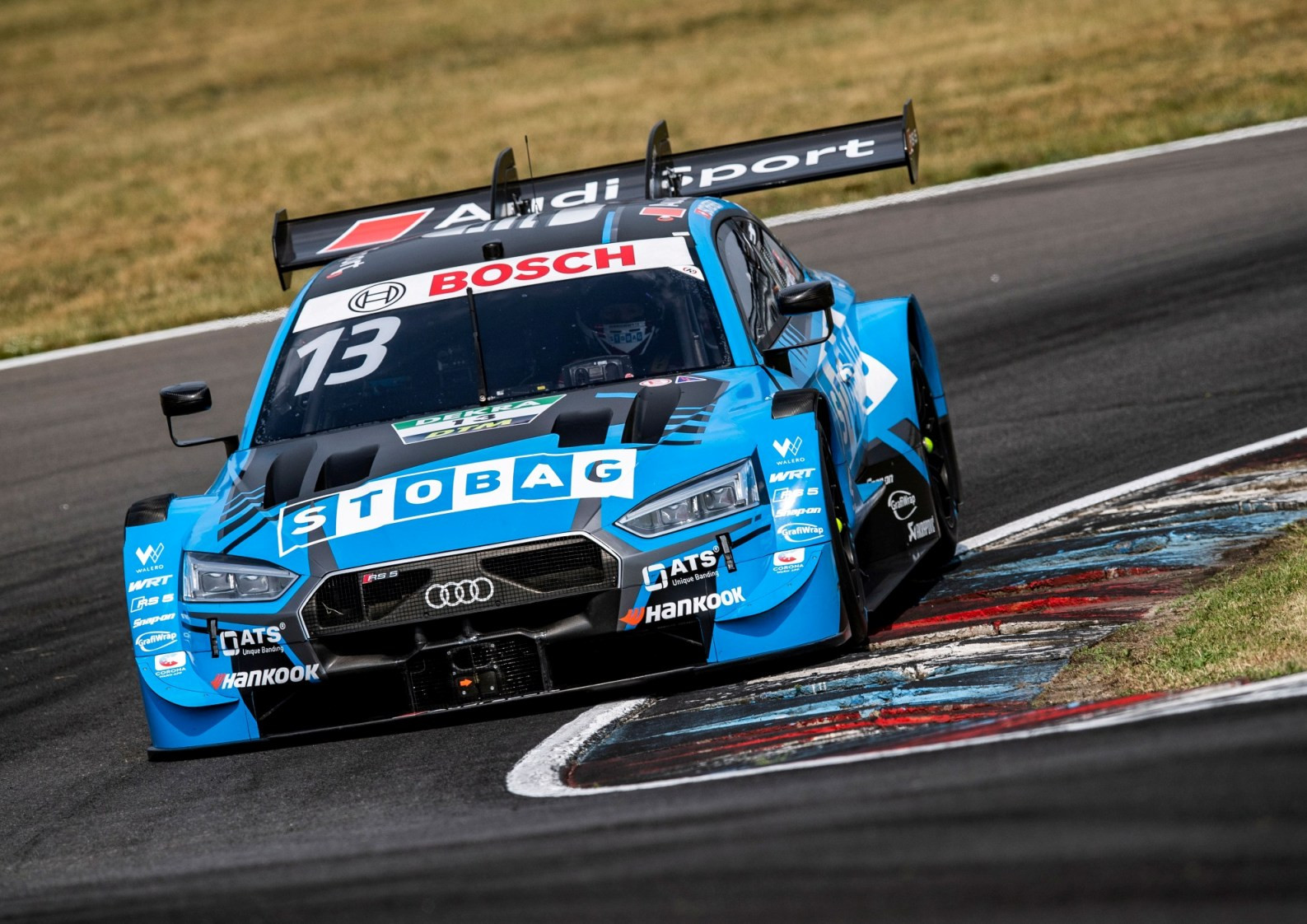 Jonas Vanpachtenbeke, who leads the Belgian squad's effort as DTM Program Manager, elaborates a little bit more on the start of the season: "We did not have an easy kick-off, for various reasons. We faced significant turn-over in our personnel, the additional constraints of running a third car, and the effects of the pandemic, which put us off-time with some of the preparation work. Luckily, we have been able to improve quickly after the first round at Spa. We reviewed thoroughly all processes, mainly in key areas such as pre-event preparation, communication cross-check between engineers and mechanics, working standards, etc. At the Lausitzring last weekend, the progress was visible."
The 32-year-old Belgian engineer, who worked at HWA before joining Team WRT two year ago, goes on: "Last weekend we showed much better results, especially in terms of pace, and were able to take our first points and put two cars in the top-8 of a qualifying session. Habsburg is closing the gap with the front-runners, and Newey and Scherer, who are on a different learning curve being only at their second DTM event, are closing the gap with the mid-field. We still have room for improvement, as a team and as drivers, and hopefully, we will do one step this coming weekend. It is possible, even if we fight against bigger teams, which have much more experience in this very competitive series."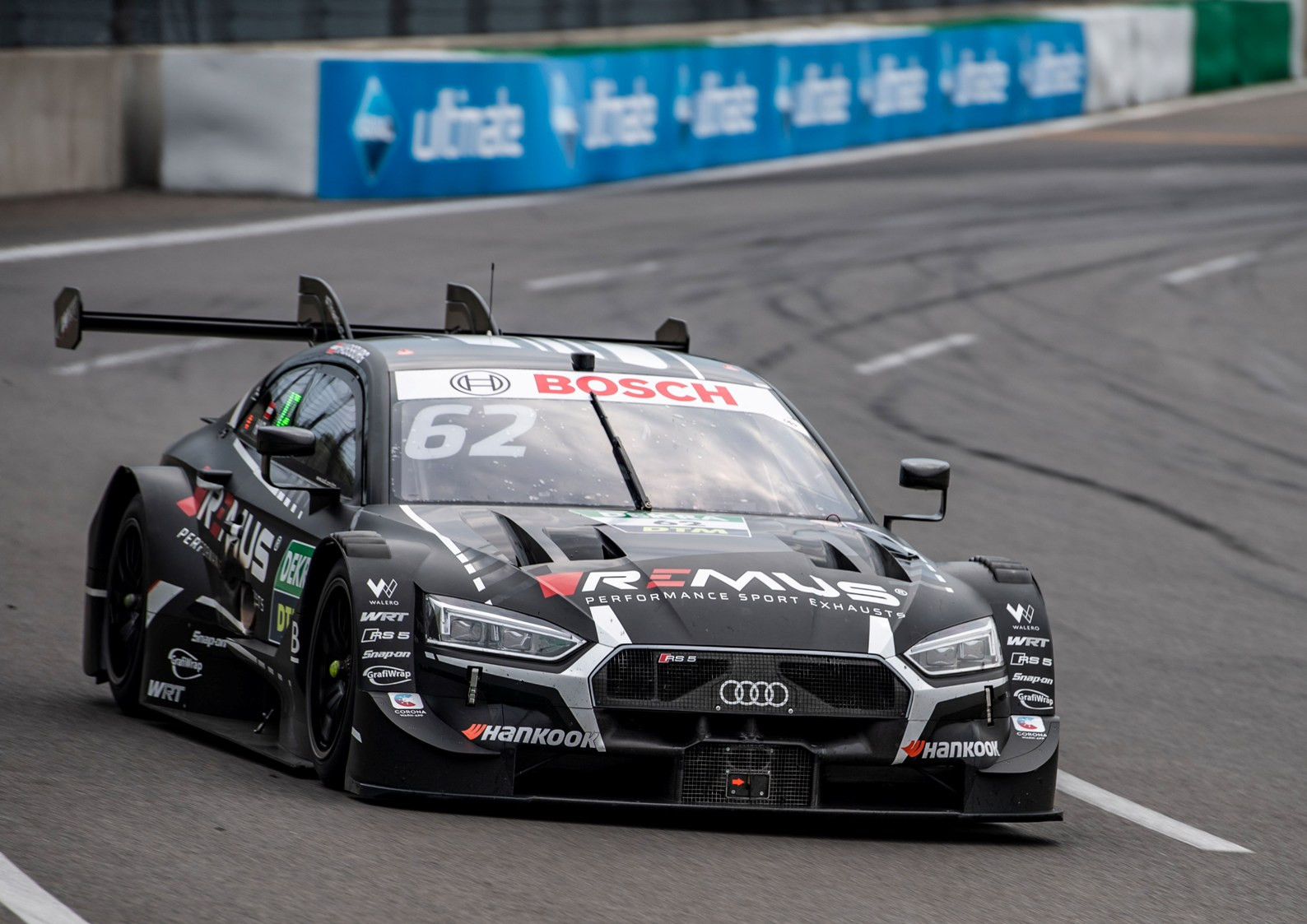 Ferdinand Habsburg: "I look forward to Round 3, which looks promising. We are growing as a team and building our relationships. Some continuity is good to accelerate the process, and going back to the same track gives us exactly that. Now it is time to capitalize on this opportunity we have been given."
Harrison Newey: "It's nice to revisit the Lausitzring. Although we will race on the longer layout, it's predominantly the same track and a lot of what we have learnt last weekend can be transferred into next weekend. We did a huge progress in terms of pace, as shown by the difference in performance between Q1 and Q2, and I hope we can go some steps forward. Slowly but surely, we are getting there! We now need to convert qualifying pace into race results."
Fabio Scherer: "I am looking forward to go back to the same track, and as a rookie, it is a good thing, as I'll benefit from last weekend's experience and data. I believe it is possible to do better, we showed good pace last weekend, especially in Race 2. Now we need to improve and get everything together, and if so, I think we can achieve good results".

DTM – Round 3
Lausitzring, 21-23 August 2020
Timetable (All times = CET)
Friday 21 August 2020
13:00-13:45 Free Practice 1
16:30-17:00 Free Practice 2
Saturday 22 August 2020
10:45-11:05 Qualifying Race 1
13:33-14:28 + 1 lap Race 1
Sunday 23 August 2020
10:45-11:05 Qualifying Race 2
13:33-14:28 + 1 lap Race 2
WRT Team Audi Sport entries (Audi RS 5 DTM)
#10 Harrison Newey (GB)
#13 Fabio Scherer (CH)
#62 Ferdinand Habsburg (AT)


PHOTO: Audi Sport, Alexandre Epping de Barros



1 day ago
#BlackFriday sale is now up 🛒! ⠀ Check out the WRT Fan shop for an extra 20% off on WRT merchandising 😉 The offer… https://t.co/Hal6sn0z9I