WRT TEAM AUDI SPORT CONFIRMS FABIO SCHERER AND ED JONES AS ITS 2020 DTM DRIVERS
WRT TEAM AUDI SPORT CONFIRMS FABIO SCHERER AND ED JONES AS ITS 2020 DTM DRIVERS
11/12/2019
WRT Team Audi Sport today announced the driver line-up for its 2020 DTM campaign. For its second season in the top sportscar series, the Belgian squad is renewing entirely the line-up and betting again on young talent. The Audi RS 5 DTM will be entrusted in 2020 to Fabio Scherer and Ed Jones, who both come from single-seater formulae.
Fabio Scherer (20), a promising young talent born in Canton Obwalden in Switzerland, has taken part to the FIA F.3 European Championship in the last two season, after having graduated from Formula 4, where he spent three season racing in Germany, Italy and the EAU.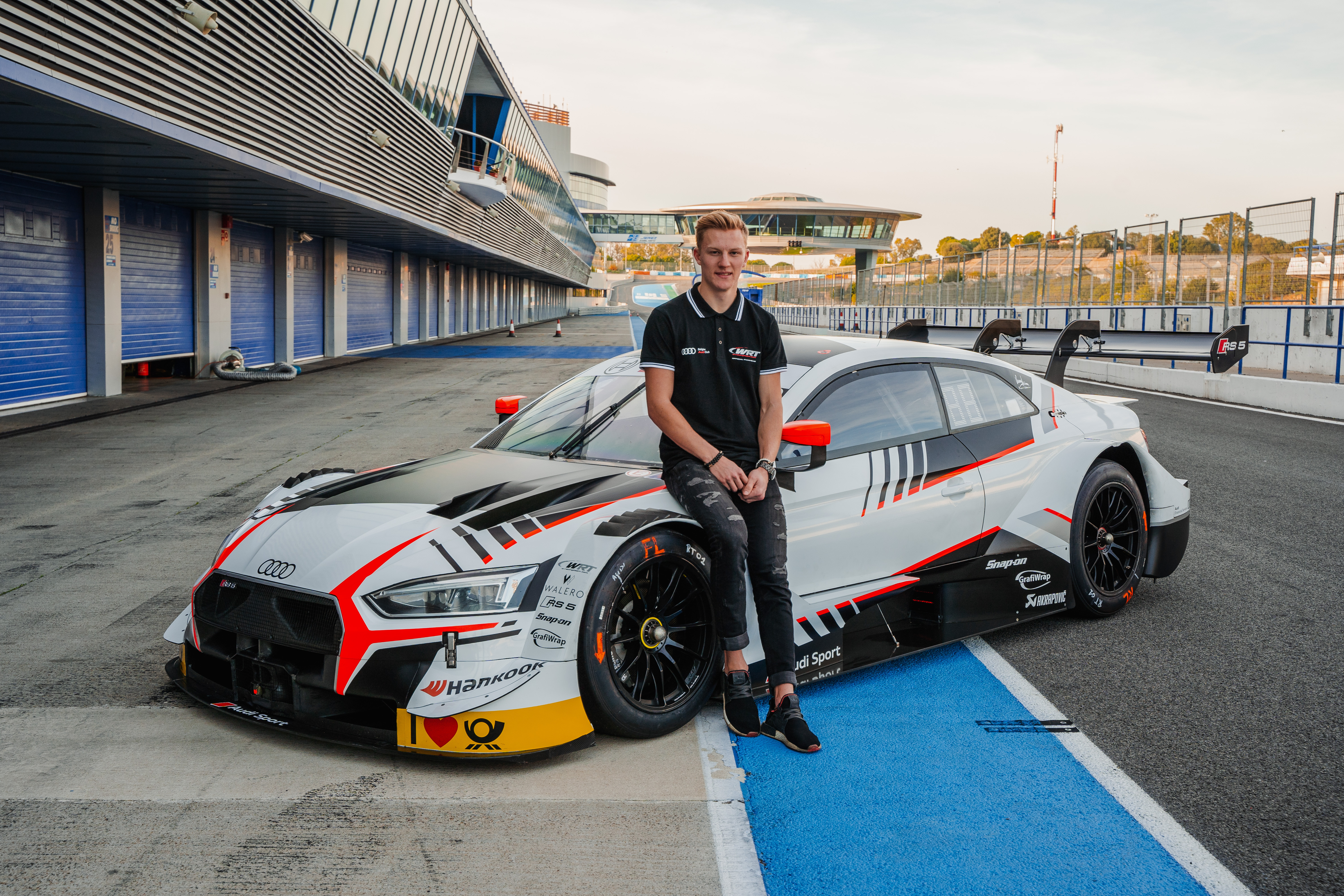 Ed Jones (24), born in Dubai from British parents, formed himself in F.Renault series before ascending to Formula 3 and taking the Euroformula Open title in 2013. He then embarked in a successful career in the US, becoming an Indy Lights Champion in 2016. In 2017-19, he has raced in IndyCar where his most noticed result was a podium finish (3rd) at the Indy 500 in 2017.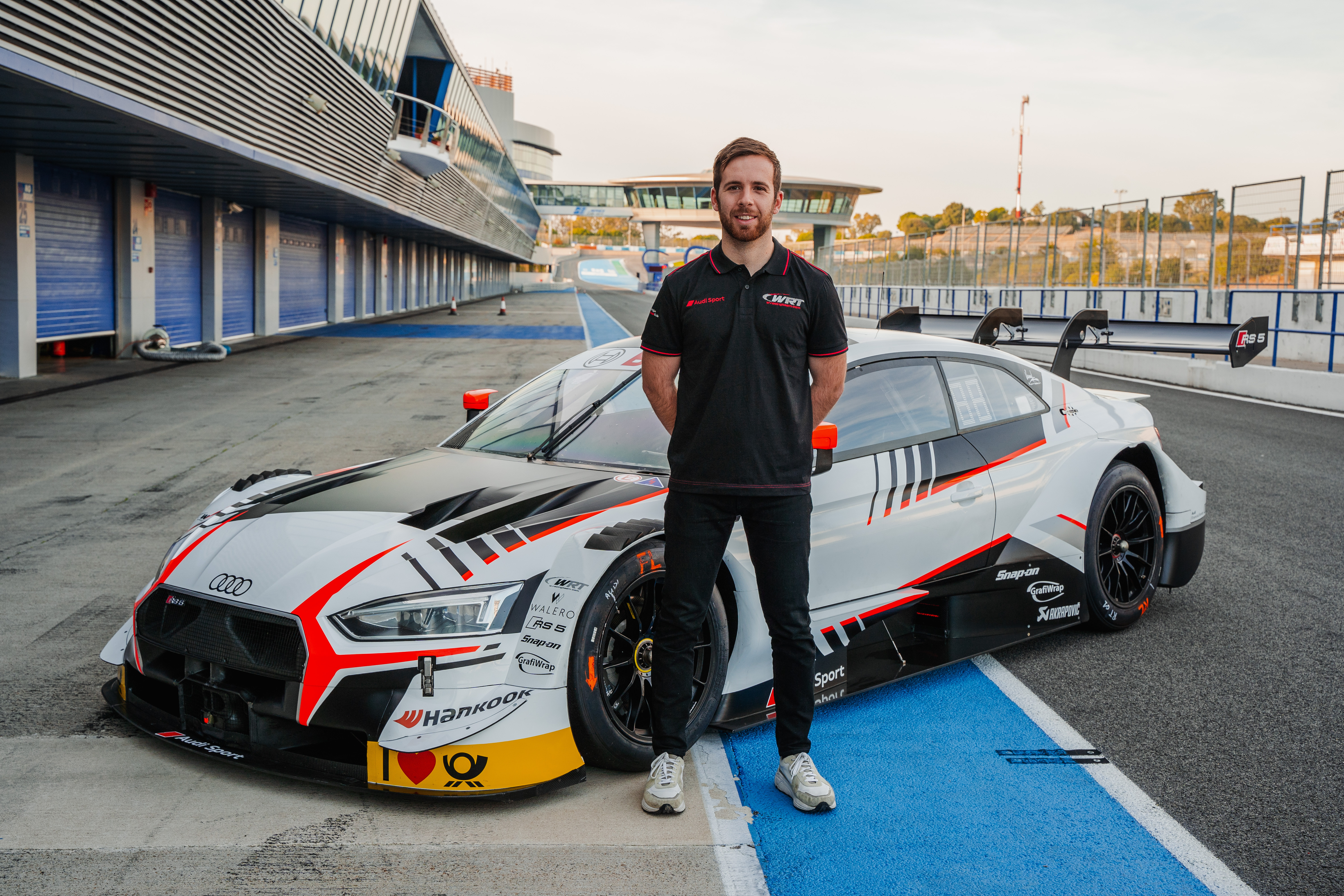 Both Scherer and Jones will be making their debut with the team and at the wheel of the Audi RS 5 DTM at the testing session scheduled this week at Jerez de la Frontera, in Southern Spain.
In 2019, the year of its tenth anniversary, Team WRT, one of the most winning teams in GT3 racing of the decade which has also clinched numerous successes in other categories, including TCR, made its debut in the DTM, as WRT Team Audi Sport. In its maiden season, with Jonathan Aberdein and Pietro Fittipaldi, it showed constant progress, clinching solid results both in qualifying and races, and a final P6 in the Teams' standings.
Vincent Vosse: "We are delighted to welcome in the team Fabio and Ed, two young drivers that have already proven their value and see in the DTM the right series where to develop their careers. Once again, we are giving an opportunity to young talent, which is one of our core principles. I am convinced that Fabio and Ed will contribute a lot to the growth of WRT Team Audi Sport in our crucial second season in the DTM."
Fabio Scherer: "It's a real pleasure to join WRT Team Audi Sport for the 2020 DTM. Morevover, it's a dream come true as I don't think there is anything higher than DTM! It's amazing to have this possibility and I thank you everybody who made it possible. I really look forward to 2020, I am really excited and I think we can achieve a lot."
Ed Jones: "I look forward joining WRT Team Audi Sport and the DTM in 2020. This is a series I have been watching closely in the past, very appealing, with high-level competition and great racing. I am excited to get going, with such a great team around me. Audi has won the title last year, WRT has done a great maiden season, and now the objective is to be on the podium, and if everything goes well, to go for a win. I know it is going to be tough, but we have everything to grow and perform well."
21 hours ago
RT @EuropeanLMS: Battle-scarred and victorious. @followWRT 🏆 #ELMS #4HBarcelona #MondayMotivation https://t.co/DKLG9CLZa3