TEAM WRT REVEALS STRONG TWO-CAR ENTRY FOR THE DUBAI 24 HOURS
TEAM WRT REVEALS STRONG TWO-CAR ENTRY FOR THE DUBAI 24 HOURS
09/12/2019
Team WRT today announced its driver line-ups for the forthcoming Dubai 24 Hours, to be held on 10-11 January 2020.
The race in the Emirates has become over the years one of the international big endurance events in GT racing and, given its date, the one that opens each new season. Team WRT took a win there in 2016, in its first participation to the race, and took an excellent final second position in the last edition.
The Belgian squad will enter two Audi R8 LMS under the colours of MS7 by WRT and Team WRT. The first one will be entrusted to the same quartet that raced in 2019, composed of Audi Sport drivers Dries Vanthoor and Christopher Mies, Dutchman Michaël Vergers and Mohammed Saud Fahad Al Saud. As preparation to the event ahead of his fourth participation with Team WRT to the 24 Hours, the Saudi driver took part last weekend to the round in Dubai of the UAE Procar series, with an Audi R8 LMS, and took victory in both races.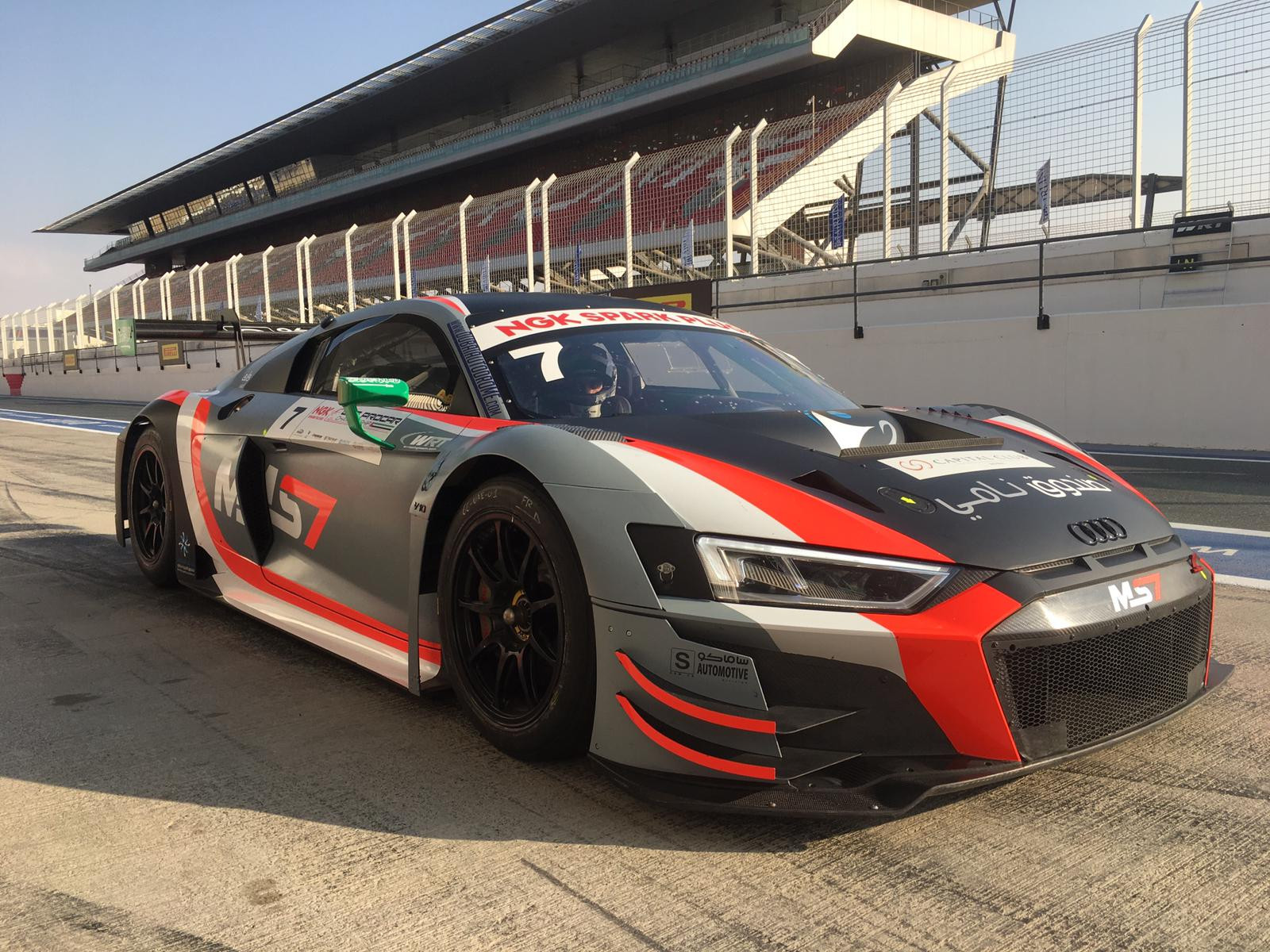 The other car will be in the hands of Italian GT star Mirko Bortolotti, who has very recently joined the family of Audi Sport drivers, Swiss brothers Rolf and Mark Ineichen (who won in Dubai back in 2014) and Audi Sport driver Kelvin van der Linde.
Vincent Vosse (Team Principal): "GT racing never stops: the international season came to an end just a few days ago and the first race of the next season is almost around the corner! We will have a very short break at Christmas, but basically we never stop and we are already actively preparing 2020, fully motivated to be back stronger and fitter. Dubai will be a great rehearsal ahead of the start of the different championships and we are delighted to go there with very strong line-ups. We are happy to welcome some new faces, including Mirko, Rolf and Mark who have been some of our toughest rivals in recent years. We won at Dubai in the year of our very debut and we will certainly aim at adding a second success in January."
Mirko Bortolotti: "I'm very excited to start a new chapter of my professional career as an Audi Sport driver and I can't wait to drive for Team WRT at the Hankook 24 Hours of Dubai 2020. Debuting for Audi with such an experienced and successful team is a great honor and opportunity for me. I'd like to thank Team WRT and Audi Sport for their trust. Together with my fantastic team mates we will work hard to make it a good one."
Rolf Ineichen: "It is always very pleasant to start the season in the warm atmosphere of the Dubai 24 Hours, a race that brings back excellent memories, as I took there my first big international win, back in 2014. The 2020 season will see the opening of a new chapter in my racing career, and I am delighted to start the year at Dubai driving an Audi R8 LMS, which will be a new experience to me, and for a professional and reputed top squad such as Team WRT. I am also delighted to be sharing the wheel with my brother Mark, with whom I won at Dubai in 2014, with Mirko Bortolotti, whom I know very well with whom we shared great successes in the past including at Daytona and Sebring, and with Kelvin van der Linde, one of the fastest drivers of the young generation. I am sure that it will be a very competitive package."
Mohammed Saud Fahad Al Saud: "I really look forward to be racing again at the Dubai 24 Hours with Team WRT. Year after year, we improved our level and after conquering P2 in 2019, we definitely target P1 for 2020 ! We have the line-up and the team for that, and we are going to give all we have for that!"
20 hours ago
RT @EuropeanLMS: Battle-scarred and victorious. @followWRT 🏆 #ELMS #4HBarcelona #MondayMotivation https://t.co/DKLG9CLZa3