WETTED HOPES IN SOUTH AFRICA FOR AUDI SPORT TEAM WRT
WETTED HOPES IN SOUTH AFRICA FOR AUDI SPORT TEAM WRT
24/11/2019
For its return to the international calendar, 37 years after the last edition, the Kyalami 9 Hours were a highly successful event, but Audi Sport Team WRT lived a somehow frustrating weekend in South Africa, with the Audi R8 LMS cut off from the top fight by various factors. Dries Vanthoor-Frédéric Vervisch-Kelvin van der Linde eventually finished 11th in a race whose last third was marred by torrential rain.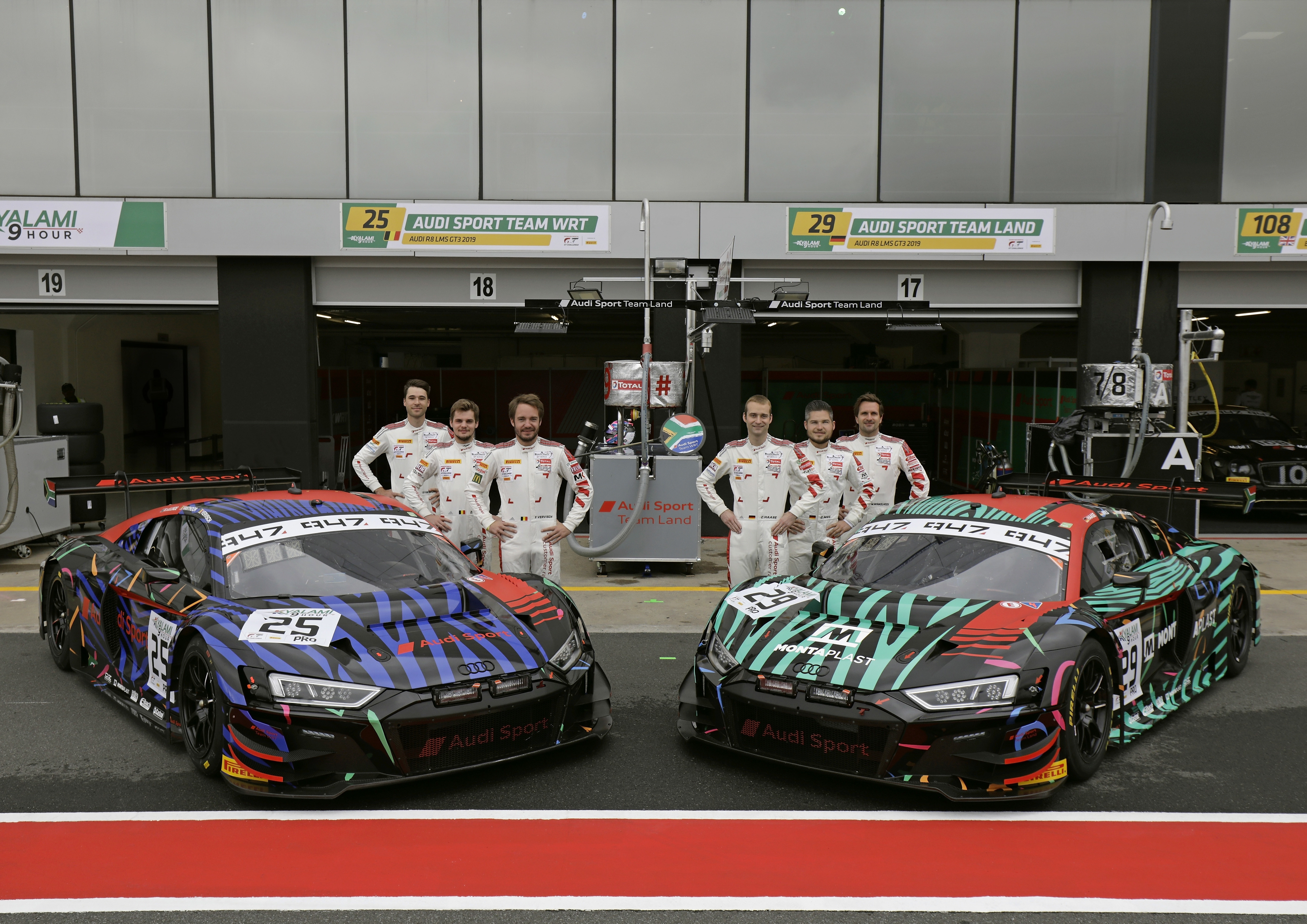 IGTC
Finding the right set-up and consistent pace proved challenging since the free testing sessions of Thursday for the black and blue 'zebra' Audi R8 LMS of Audi Sport Team WRT. It took P17 in both the night practice, on a wet track, and pre-qualifying on the dry, before qualifying 15th in the grid.
On Saturday noon, the race started under gorgeous weather and Audi Sport drivers Vervisch, Vanthoor and van der Linde had excellent respective first stints, keeping the car always in the top-15 first and then in the top-10 and running as high as third, depending on the pit stops, despite having to serve a 10-second penalty for a pit stop infringement. In the central part of the race, the car remained consistently in the top group, and even took the lead for a short while in lap 139. A couple of relatively lengthy safety-car periods kept things pretty open, and three hours and a half from the end, the #25 was eighth only 14 seconds behind the leader.
Unfortunately, a puncture made the car drop positions right before real racing and any strategic plan were dashed by the foreseen weather change. Two hours and a half from the end, as day light faded, strong thunder storms broke out, flooding the track and prompting the safety car out, when the car was 11th. The race only resumed for the last 25 minutes, under the rain, with the Audi keeping its final 11th position. It wasn't enough for Frédéric Vervisch to defend his chances in the fight for the Drivers' title, eventually finishing fifth in the standings.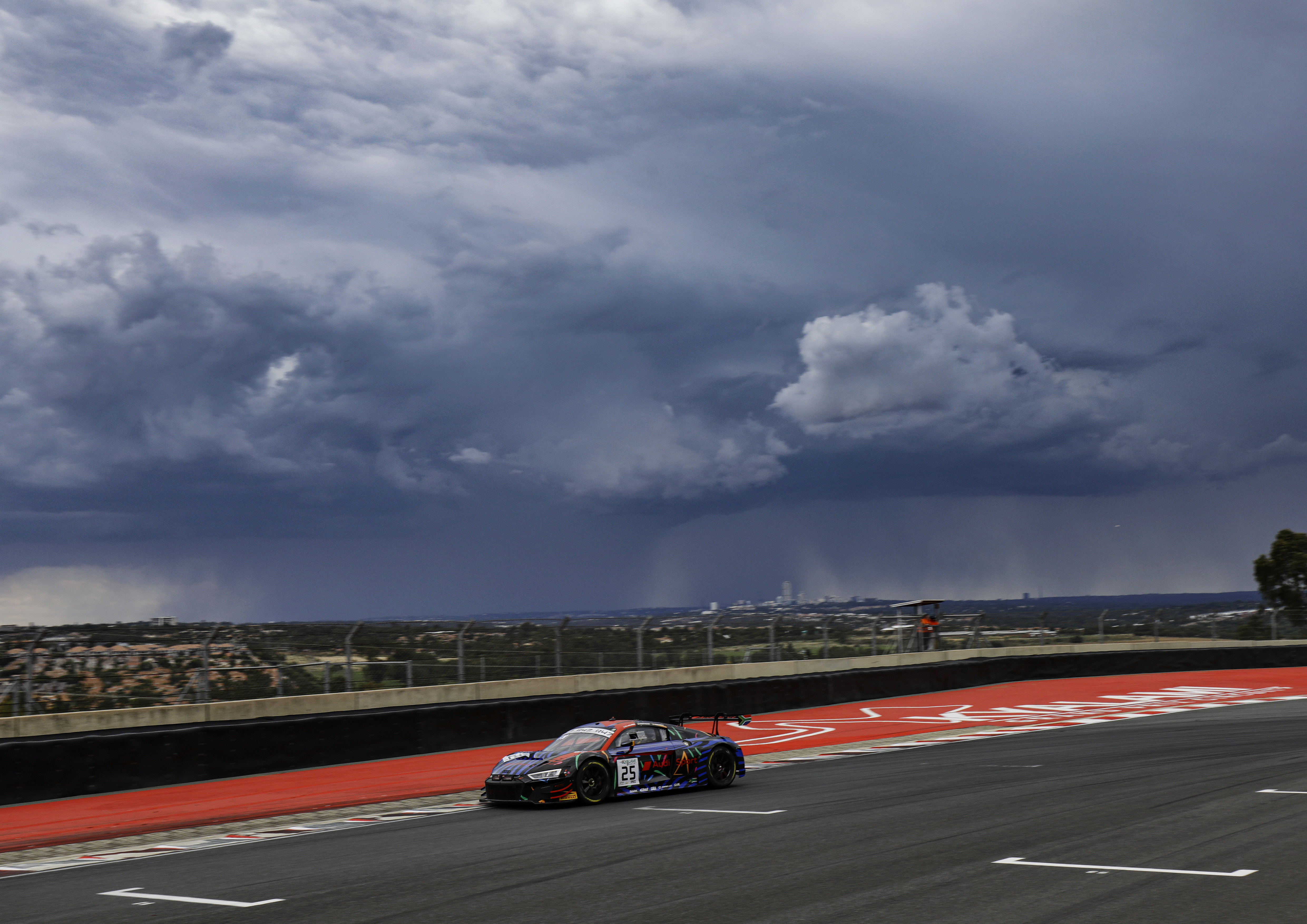 Vincent Vosse, Team WRT Principal: "It has been a complicated weekend for us. The team did a great job to improve the performance level of the car throughout the sessions, and the drivers made a great job to get back into the top in the race, but the penalty, the puncture and then the rain prevented to get a good result. We will forget this race quickly and let's focus now on preparing for 2020."
Frédéric Vervisch: "We had a mission and the strategy was to survive the first part of the race, which we did, and wait for the rain. When it came, unfortunately, it was in massive form and we did not have enough time to recover positions in the few minutes of racing left after almost two hours of safety car. The key moment, I think, was the puncture, which cost us 70 seconds and put us one lap down. It would have been difficult to catch the Porsche anyway, but we tried hard and the team did a fantastic job."
Dries Vanthoor: "There is not much to say, it has certainly be the most challenging race of the year in the IGTC. We need to understand what went wrong. As always, that is how you learn and come back stronger."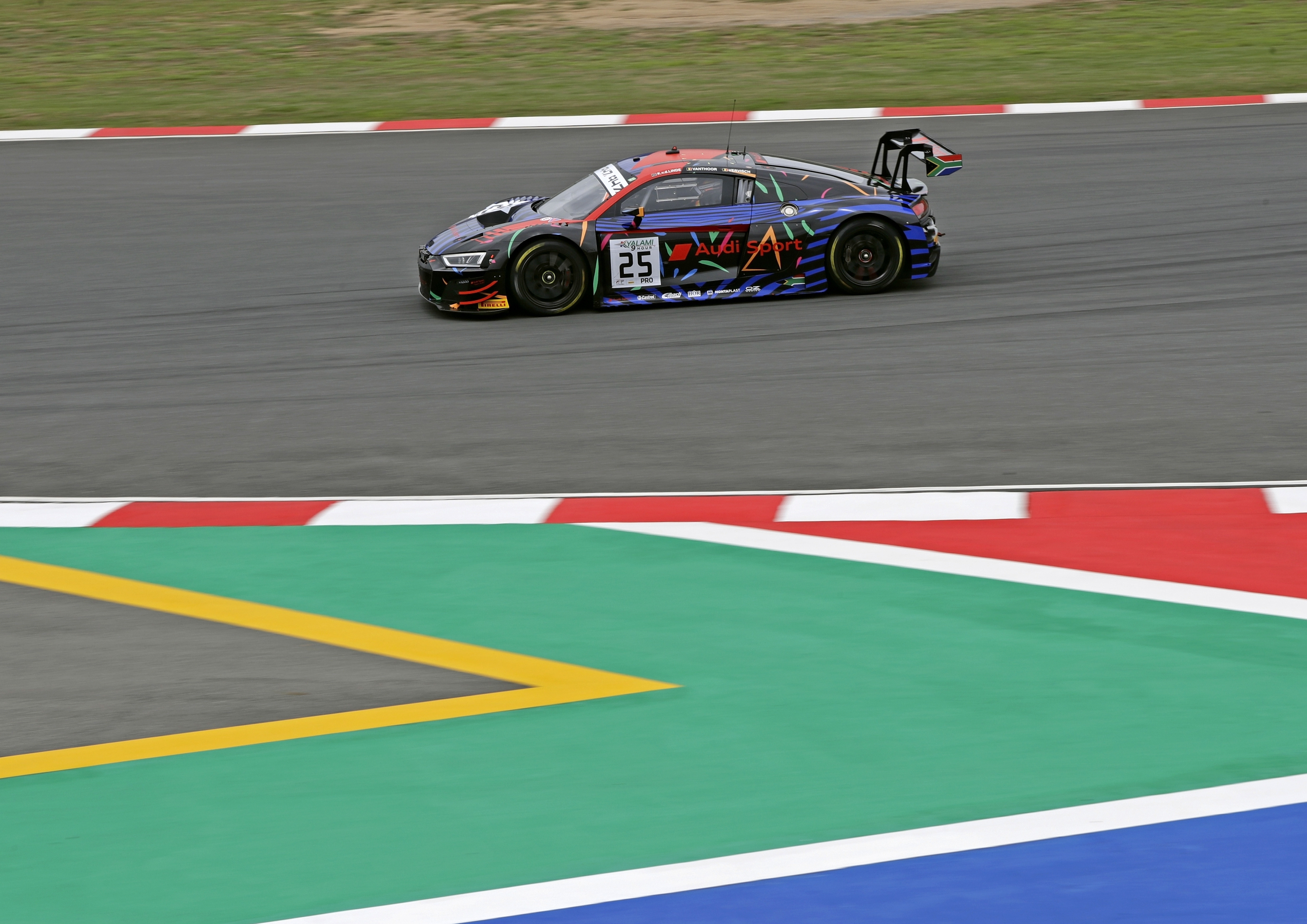 IGTC – Round 5
Kyalami 9 Hours, South Africa, 21-23 November 2019
Race Result
1. Tandy-Olsen-Jaminet (Porsche 911R) 259 laps
2. Jensen-Catsburg-Krognes (BMW M6) + 6s745
3. Estre-Lietz-Christensen (Porsche 911R) + 9s035
4. Haase-Mies-Winkelhock (Audi R8 LMS) +15s325
5. Goetz-Stolz-Buurman (Mercedes AMG) +17s162
11. Vanthoor-Vervisch-van der Linde (Audi R8 LMS) + 1 lap
PHOTO: Audi Sport

21 hours ago
RT @EuropeanLMS: Battle-scarred and victorious. @followWRT 🏆 #ELMS #4HBarcelona #MondayMotivation https://t.co/DKLG9CLZa3