THRILLING VIBES IN JAPAN FOR WRT HITOTSUYAMA TEAM AUDI SPORT
THRILLING VIBES IN JAPAN FOR WRT HITOTSUYAMA TEAM AUDI SPORT
24/11/2019
It has been an intense weekend for Team WRT on two far-away sceneries: while the International GT Challenge finale in South Africa left some frustration to the Belgian squad, great positive results came in Japan in the Super GT x DTM unique event at Fuji.
In Japan, the Dream Race at Fuji bringing together Super GT and DTM kept all its promises, with two great and closely-fought races. On his return to sprint racing, Benoît Tréluyer, driving the Audi RS 5 DTM of WRT Hitotsuyama Team Audi Sport, made a fantastic job, taking sixth (and first among DTM cars) in Race 1 and 10th in Race 2 that he led for a while.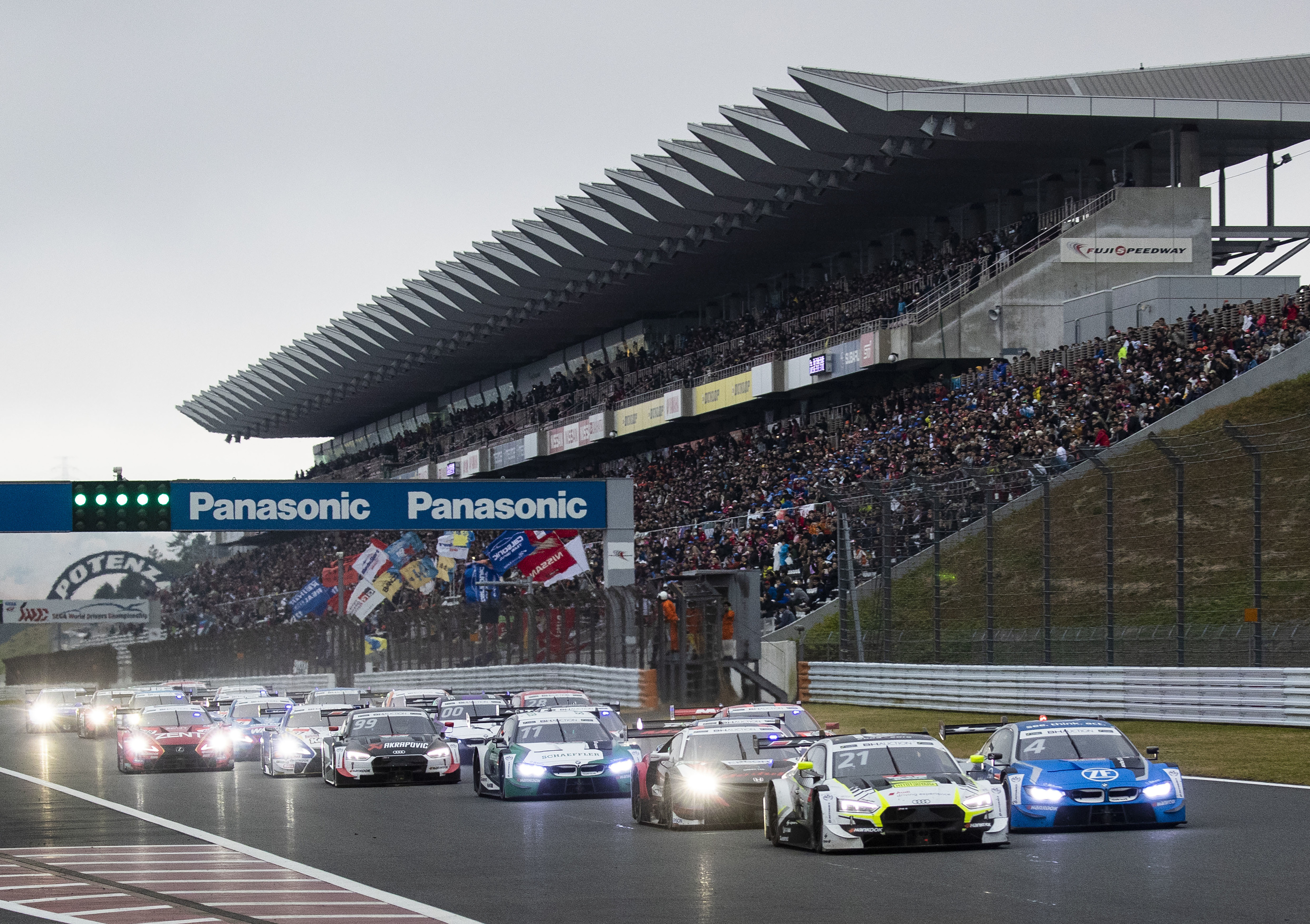 Super GT x DTM Dream Race
It was great clear and sunny weather on Thursday for the private test, but activity for the WRT Hitotsuyama Team Audi Sport was disturbed by tire problems, which also caused an off-track. As from Friday, weather conditions worsened considerably, changing all parameters. Benoît Tréluyer was 12th-fastest in free practice 1, on wet track, and 9th in free practice 2 , under the rain.
On Saturday, on a humid day but on dry track, Tréluyer qualified 16th and had a relatively uneventful first part of Race 1, running in P15. The team's strategy to make a very late pit stop (the Frenchman was actually the last driver to stop) proved both right. He rejoined in P19 but could climb up many positions thanks to his fresh tires. Eight minutes from the end, a safety-car period put him in an ideal position for the final two-lap sprint after restart. In an impressive display of driving, Tréluyer won a couple of spectacular duels and overcame a contact with Rockenfeller to take an impressive 6th position under the flag, being the first among DTM cars.
On Sunday, on a wet track after the night's heavy storms, Tréluyer qualified 15th. Race 2 was going to be packed with action and drama, with no less than three safety cars to allow cleaning the track from the debris of the numerous contacts. Tréluyer made it up to 11th in the first part of the race, before an early pit stop that could not count as the mandatory one, as the first safety car had been deployed. After restart, Benoît went in the lead for some laps before another safety car period, after which he made the mandatory pit stop. He was climbing positions fast after rejoining the race when yet another safety car period was decided, with only 8 minutes left. The race resumed for a single final lap, in which the Frenchman secured P10.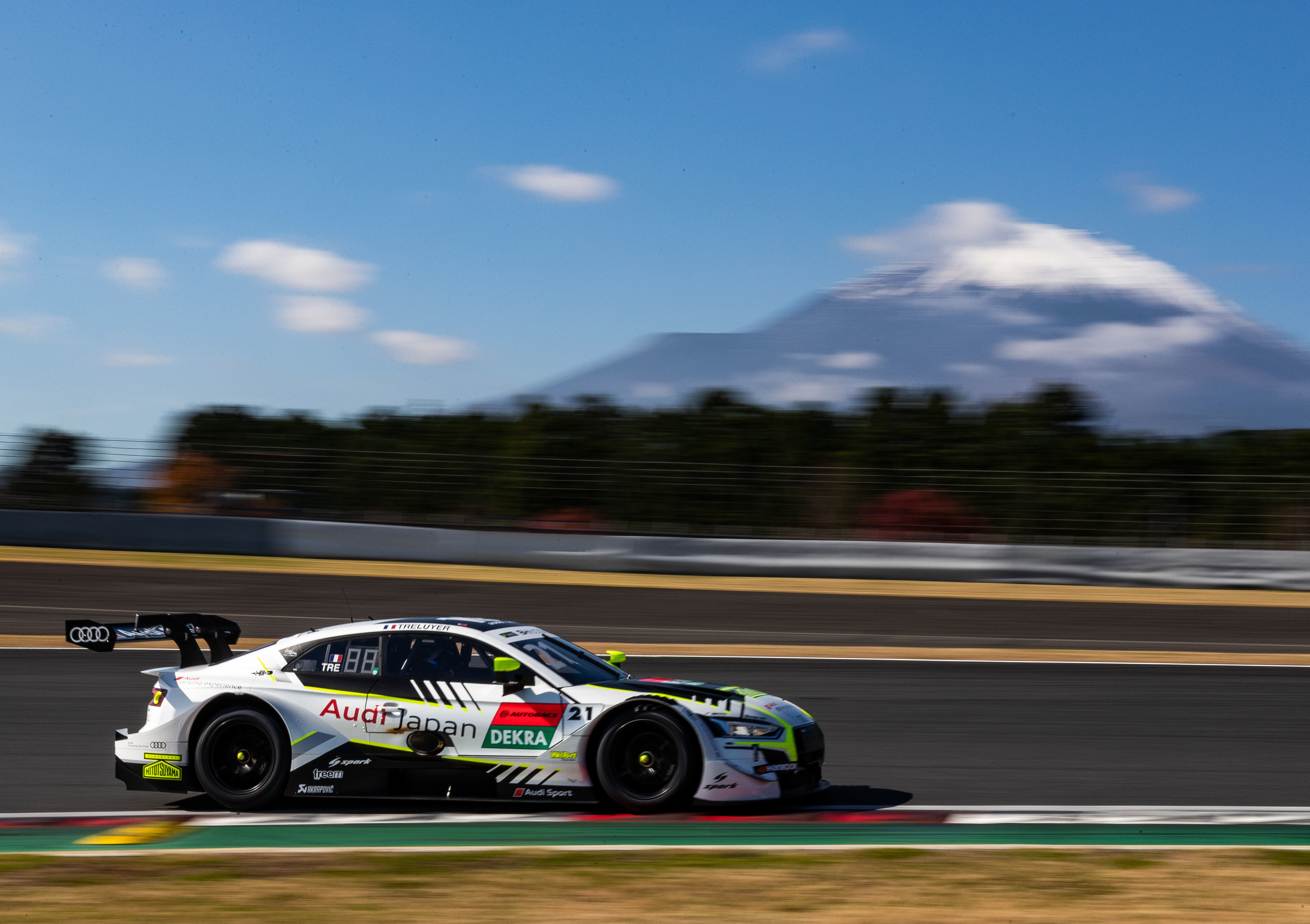 Thierry Tassin, Sporting Director: "This Dream Race has been an extremely nice experience for all of us, and it is nice to receive so many congratulations. Benoît did a great job, on track and outside, and he impressed a lot of people. In Race-1, we managed to come on top among DTM cars and in Race 2, our strategy was very good, without the last safety car, we would have been in the top 5 for sure and possibly on the podium. We started on used tyres and stopped in lap 9 to put on fresh tyres, as foreseen and despite the safety car. Both after the first and the mandatory pit stops, the pace was excellent and Ben was able to recover many positions. Unfortunately, the last safety car period, at the end of the race, stopped the progression, but we could still obtain another good result."
Benoît Tréluyer: "It was a super weekend, I really enjoyed the experience and want to thank everybody at Audi, WRT and Hitotsuyama for making it possible for me to return to racing after such a long time, and to do it in Japan, where I built my career. I was happy to receive such a warm welcome and very happy to work with Team WRT engineers and mechanics, who did an awesome job. Except for qualifying, where we could not put everything together, our pace was very good and I am happy to have proven that I still can race and fight at high level! In Race 2, without that safety car, we could have been on the podium or even win, the strategy was perfect, but we just lacked a little bit of luck."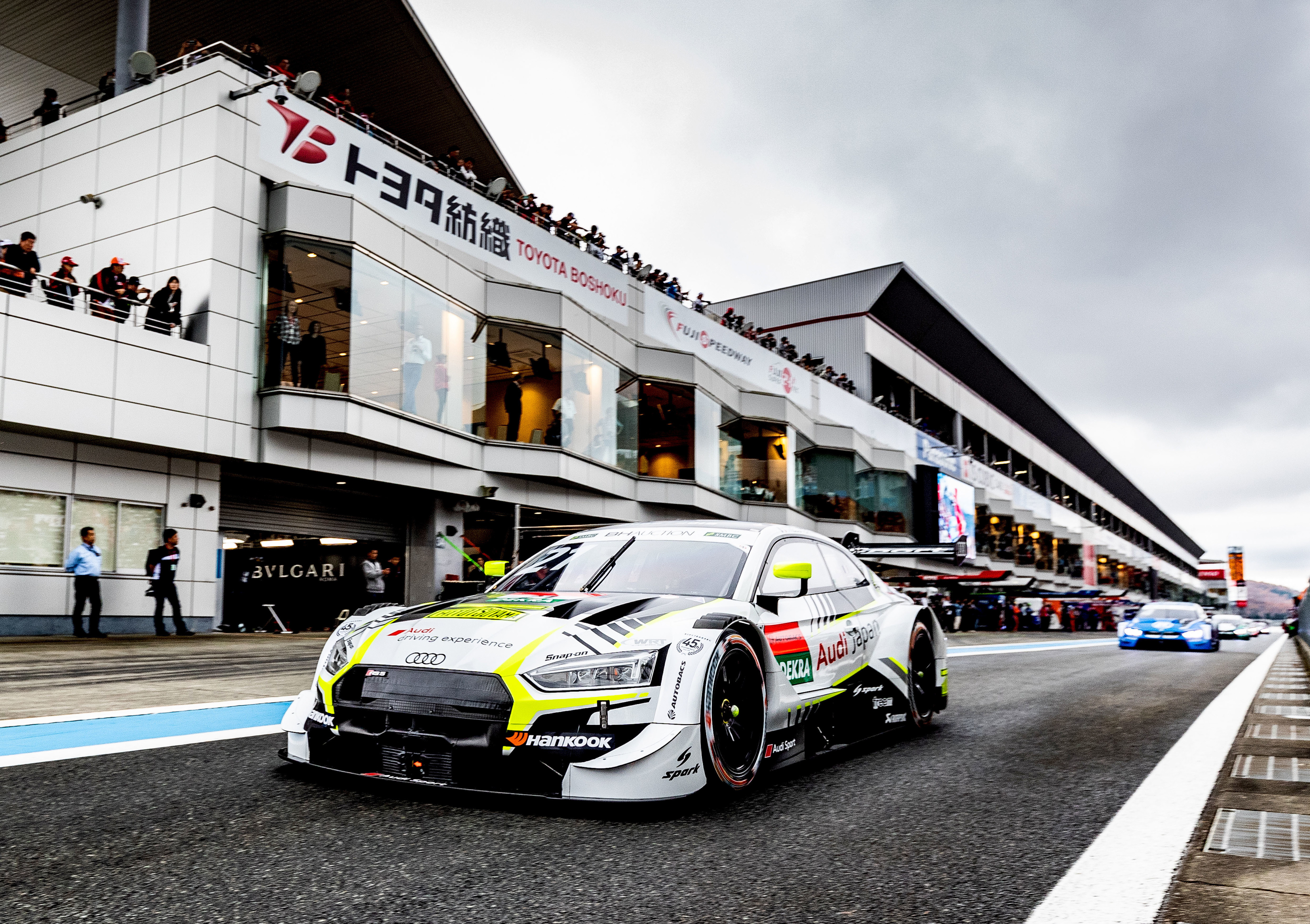 Super GT x DTM Dream Race
Fuji, Japan, 21-24 November 2019
Race 1 Result
1. Nick Cassidy (Lexus LC500) 34 laps
2. Kondai Tsukakoshi (Honda NSX) + 0s433
3. Naoki Yamamoto (Honda NSX) + 5s862
4. Kenta Yamashita (Lexus LC500) + 6s974
5. Sho Tsuboi (Lexus LC500) + 9s966
6. Benoît Tréluyer (Audi RS 5 DTM) +11s242

Race 2 Result
1. Narai Karthikeyan (Honda NSX) 31 laps
2. Marco Wttmann (BMW M4 DTM) + 0s935
3. Loïc Duval (Audi RS 5 DTM) + 1s825
4. Naoki Yamamoto (Honda NSX) + 3s412
5. Kamui Kobayashi (BMW M4 DTM) + 3s743
10. Benoît Tréluyer (Audi RS 5 DTM) + 7s226
PHOTO: Audi Sport

5 months ago
@Fhabsburg62 @GTWorldChEu @ValeYellow46 @augustofarfus @weerts_charles @SheldonvdLinde @vanthoordries1… https://t.co/Alo6nzivvx