MORE POINTS COLLECTED AT SUZUKA IN A CHALLENGING FIA WTCR ROUND
MORE POINTS COLLECTED AT SUZUKA IN A CHALLENGING FIA WTCR ROUND
27/10/2019
Leopard Racing Team Audi Sport lived another contrasted weekend in the eighth round of the FIA WTCR at Suzuka. On the very short (2.2-km) East Course of the Japanese track, the Audi RS 3 LMS prepared suffered from the heavy rain and many interruptions during qualifying, but once again recovered during the races, as Jean-Karl Vernay managed to finish all three races in the top-10, taking a P6 as best result and scoring useful points. Gordon Shedden suffered from understeer problems, managing though to finish Race 2 and 3.
Things started positively in free practice, under the rain, with both cars in the top-10, as Jean-Karl Vernay was 6th-fastest and Gordon Shedden 10th. Qualifyng for Race 1 was made particularly hectic by the heavy rain, four interruptions, traffic jams and a flurry of post-session sanctions. Eventually, Vernay was 11th on the grid and Shedden 18th.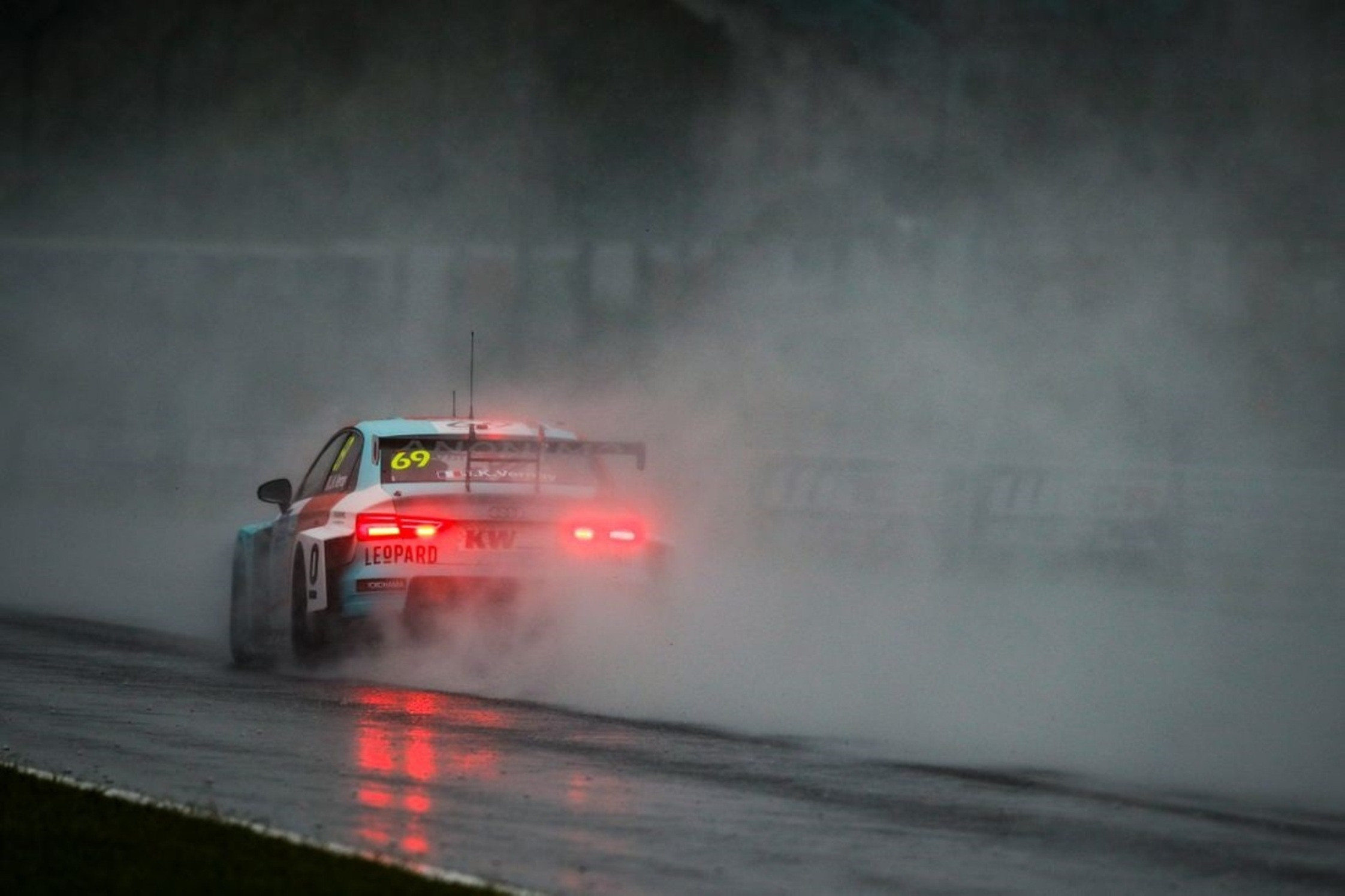 Race 1, finally on a dry track, was short for the Scot, who had to retire in lap 7 because of severe under-steering. Jean-Karl had a solid race, always in the top group, avoiding trouble ahead of him and climbing positions to take a final P6.
Held on Saturday, the qualifying for Sunday's Race 2 and 3 has seen none Audi passing the Q2 threshold, with Vernay as best Audi in 13th and Shedden 26th in the final ranking. Vernay made another good race, preserving his tyres and passing four cars to take P9. He repeated the same result in Race 3, where he gained three positions in the opening laps before remaining stuck behind cars faster in the straight. The whole front train of Shedden's car was rebuilt during the night, in order to solve the understeer problem. The Scot made two solid races to take P20 twice, fighting and struggling in the traffic.
Far away from Japan, Team WRT was also in action on the mythical Nordschleife at the Nürburgring, in the last round of the season of the VLN Endurance series, with one Audi R8 LMS in the hands of François Perrodo, Emmanuel Collard and Matthieu Vaxivière. There was no luck though for the French trio on this outing, as after starting from the 3rd spot on the grid, the car was forced out of the race following a contact, when it was lying 4th with 'Manu' Collard at the wheel.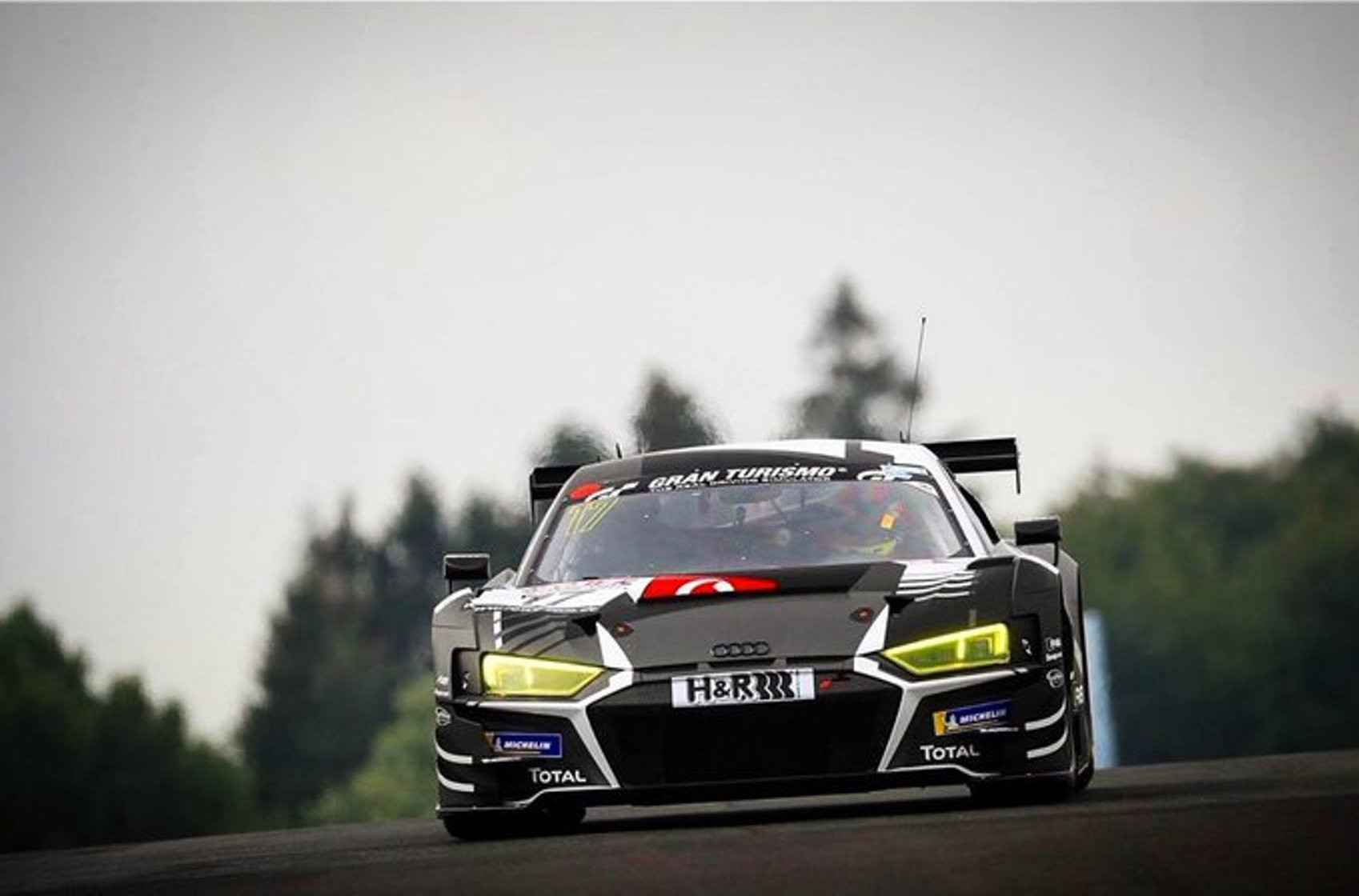 Elliot Hoffet, WTCR Co-Program Manager: "Our cars had good pace but unfortunately, we paid a heavy toll to the many red flags in both qualifying sessions, which caught us at the wrong moment. On top, our pit position, the first one, was not helping. On such a short track, it meant that every time green was back, our cars were the last ones to retake the track and by then, most of our rivals had already completed one lap. Still, in the races, Jean-Karl did a great job, taking out the most he could from the situation. It was unfortunately another difficult weekend for Gordon. Our mechanics did once again a tremendous job, as true professionals. Big tribute to them: despite the hard time, event after event, they keep fighting and never give up! "
Jean-Karl Vernay: "It was a good weekend, except for qualifying. In both sessions bad luck hit us, as we had a red flag right when improving. It's a pity, because the car was working very well, also when the track was greasy and wet, and we would have been in higher grid positions. I am happy with what we achieved in the races, considering the start position: three times in the top-10, gaining positions, but it is very difficult to overtake on this short track, especially when some rivals have better top speed. The important is that we took good points and are again the best Audi in the standings. Now, I really look forward to the next one, which is Macau, one of my favourite races of the year, and we want to do very well there…"

FIA WTCR - Round 8
Suzuka, Japan, 15-27 October 2019
Race 1 Result
1. Esteban Guerrieri (Honda Civic) 26 laps
2. Niels Langeveld (Audi RS 3 LMS) + 0s460
3. Tiago Monteiro (Honda Civic) + 1s602
4. Thed Björk (Lynk & Co 03) + 1s991
5. Johan Kirstoffersson (VW Golf GTI) + 2s400
6. Jean-Karl Vernay (Audi RS 3 LMS) + 3s699
DNF Gordon Shedden (Audi RS 3 LMS) 6 laps

Race 2 Result
1. Norbert Michelisz (Hyundai i30N) 24 laps
2. Rob Huff (VW Golf GTI) + 0s293
3. Gabriele Tarquini (Hyundai i30N) + 8s205
4. Kevin Ceccon (Alfa Romeo Giulietta) + 8s531
5. Thed Björk (Lynk & Co 03) +11s1020
9. Jean-Karl Vernay (Audi RS 3 LMS) +12s883
20. Gordon Shedden (Audi RS 3 LMS) +26s168


Race 3 Result
1. Johan Kristoffersson (VW Golf GTI) 30 laps
2. Esteban Guerrieri (Honda Civic) + 3s070
3. Thed Björk Lynk & Co 03) +11s603
4. Gabriele Tarquini (Hyundai i30N) +11s715
5. Andy Priaulx (Lynk&Co 03) +12s545
9. Jean-Karl Vernay (Adi RS 3 LMS) +14s838
20. Gordon Shedden (Audi RS 3 LMS) +27s669
PHOTO: FIA WTCR, VLN

5 months ago
@Fhabsburg62 @GTWorldChEu @ValeYellow46 @augustofarfus @weerts_charles @SheldonvdLinde @vanthoordries1… https://t.co/Alo6nzivvx