TEAM WRT DETERMINED TO FINISH THE TCR EUROPE SEASON WITH A HIT AT FRIENDLY MONZA
TEAM WRT DETERMINED TO FINISH THE TCR EUROPE SEASON WITH A HIT AT FRIENDLY MONZA
10/10/2019
The TCR Europe season is coming to its last stop: Monza. On the legendary and fast Italian track, the seventh and last round of the season promises to be more exciting than ever and will have to decide this years's titles.
Team WRT is going to Italy determined to finish the campaign on a high. Its two young guns, Santiago Urrutia and Maxime Potty, have shown excellent things throughout the season and Monza could be the perfect scenery for the Audi RS 3 LMS and the Volkswagen Golf GTI of the Belgian squad to clinch the big result that it seeks.
The main objective will be to secure the runner-up position in the Teams' standings, a result that would have all its meaning as the team already crowned champion is present with six cars.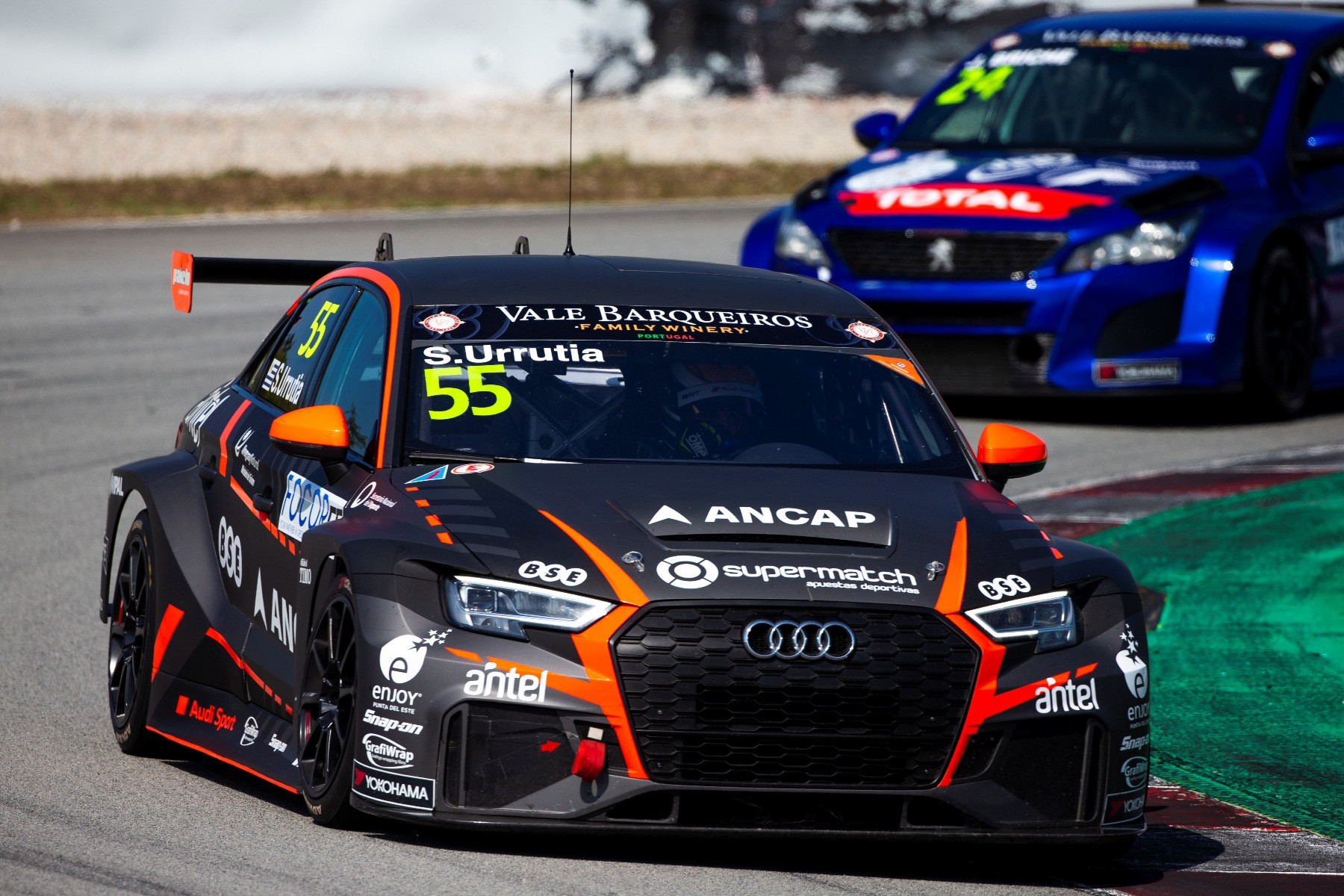 While Team WRT has always been at the forefront and proved and visited the podium in four occasions, victory has so far eluded the Belgian squad, in a competition that has proven to be the most well-attended and competitive in the TCR galaxy.
The round at the historic Autodromo Nazionale di Monza (today less romantically labeled Monza ENI Circuit) will again host a huge grid (34 entries), which guarantees a great show for fans but stresses once again the need to be at the forefront, and qualify very well, in order to avoid trouble in the inevitable close racing the grid numbers entail.
The long straights of the track are favourable to both the Audi and the Volkswagen, as proven in the past, and a relatively low compensation weight should also help. Only the Audi (+40) has seen its compensation weight slightly modified after the Barcelona round, while the VW won't carry any extra weight.
Both Santi and Max know well Monza and like it a lot, and are determined to do well there. For the Uruguayan, there is the added incentive of having the possibility to finish in the final top-3, as he currently lies 6th only 16 points behind the leader.
Elliot Hoffet, Project Manager: "We go to Monza confident that we can do well. It's a fast track, with long straights, where both the Audi and the Volkswagen are very competitive. The important, again, will be to prove so as from qualifying, in order not to remain engulfed in the group. With 34 cars entered, first corner at the chicane is going to be a hot moment… We haven't tested at Monza this year, as we know the circuit well and so do Max and Santi, who have always shone when they raced there. We are going to give it everything to finish the season on a high."
Maxime Potty: "It is nice to finish the season at Monza, and I am sure we will have very nice races there. I had a very good weekend there last year and hope to repeat that and to finish the season with a great result. The track is good for the Volkswagen Golf and carrying no compensation weight should put us in an interesting position. The objective is to achieve a good qualifying. If we do so, we should be in a very interesting position for the races."
Santiago Urrutia: "It's the last race and one of my favourite tracks. Everybody loves Monza and its fast straights! It is also the best track for the Audi, so I am very excited and determined to go fight for the third position in the standings. It is going to be tough and close, there are a lot of drivers aspiring for that spot in the final podium, I'm sure it will be hot. But it would be a nice reward for the team and a good result for me in my first season driving a tin-top front-wheel car."

TCR Europe – Round 7
Monza, Italy, 11-13 October 2019
Timetable (all in local time = CET)
Friday 11 October 2019
12:24-12:54 Free Practice 1
16:21-16:51 Free Practice 2
Saturday 12 October 2019
10:45-11:20 Qualifying 1&2
16:50-17:15 Race 1 (23' + 1 lap)
Sunday 13 October 2019
11:35-12:00 Race 2 (23' + 1 lap)


Team WRT entries
#55 Santiago Urrutia (UY) – Audi RS 3 LMS
#88 Maxime Potty (BE) – Volkswagen Golf GTI


Photo: TCR Europe


19 hours ago
Check it out: @Fhabsburg62 Wins Asian Le Mans and joins WEC https://t.co/2TtbkD3QBr https://t.co/zbdotds0kw