ONE PODIUM FINISH, THE MAIN TAKE-AWAY OF A CONTRASTED TCR EUROPE WEEKEND AT BARCELONA
ONE PODIUM FINISH, THE MAIN TAKE-AWAY OF A CONTRASTED TCR EUROPE WEEKEND AT BARCELONA
22/09/2019
It was a weekend of mixed emotions for Team WRT at Barcelona in the sixth round of the TCR Europe, held in very contrasting weather conditions. Santiago Urrutia was competitive throughout the weekend with his Audi RS 3 LMS and clinched an excellent third position in Race 1, while a small mistake in Race 2 cost him another top-5 finish.
Max Potty, at the wheel of the Volkswagen Golf GTI, had to struggle in the middle of the group after Qualifying went in the wrong direction, finishing both races out of the points.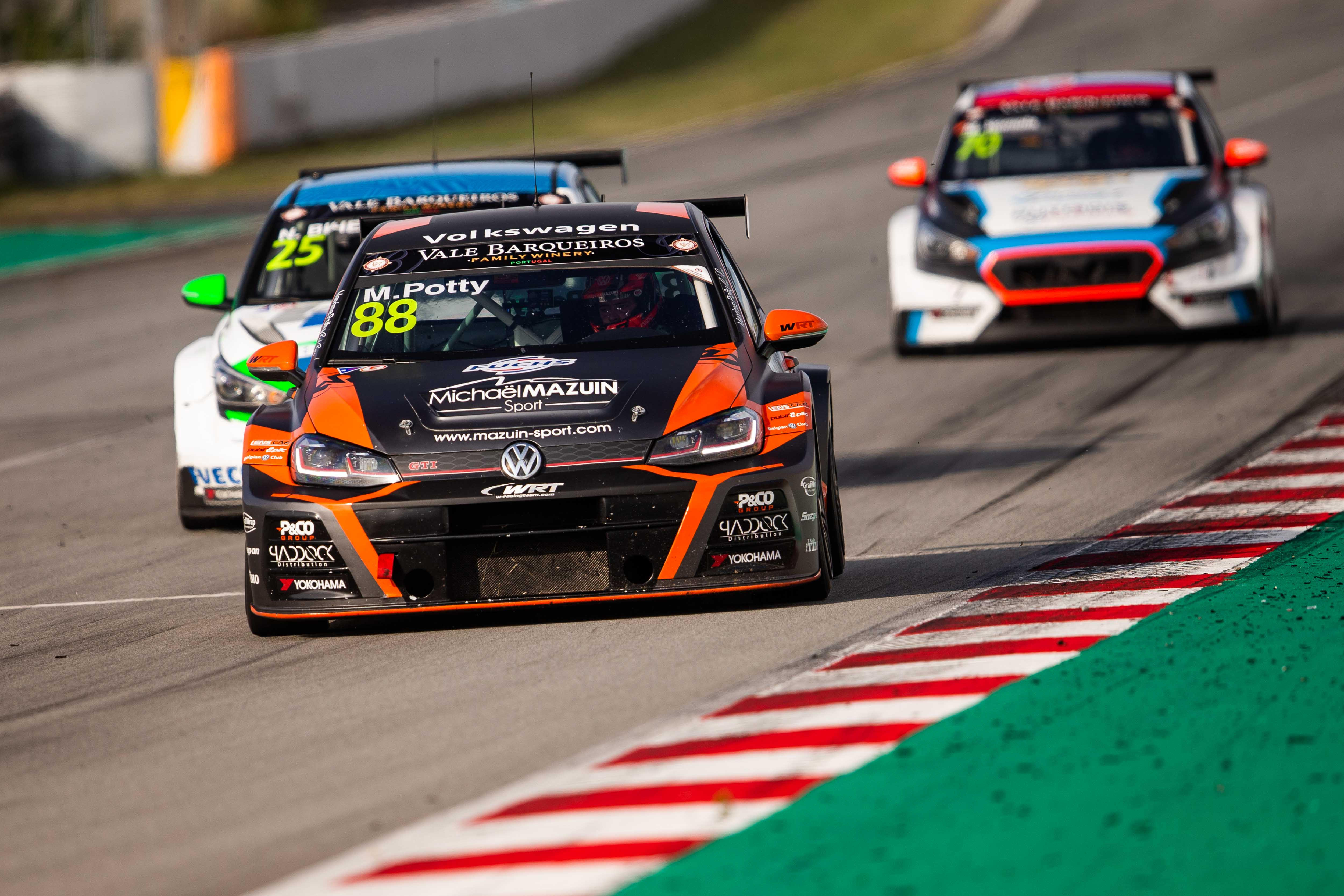 While Santiago Urrutia was immediately competitive with the Audi, posting P2 and P1 in the two free practice sessions and topping the time sheets in Q1 on wet track, Max Potty with the Volkswagen had a more difficult start of the weekend, qualifying in P15. In Q2, Urrutia secured P4 in the grid.
At the start of Race 1, Urrutia did not have the best of kick-offs but could recover his fourth position in lap 1 and stayed with the front-runners the entire race, also after the safety-car period. He had excellent pace but not enough to attack. A penalty to one of them for jump start allowed him though to take a final P3 and climb to the podium. On his side, Potty, after a poor start, fought fiercely in the group throughout the entire race to take a final P14.
Race 2, under the sun, saw Urrutia starting from P7 and Potty from P15. Urrutia had to fight since the very start to climb up to fifth in lap 2, a position he kept for most of the race, while starting a fierce duel with Coronel. In lap 11, an attempt to pass the Dutchman ended with an off-track that badly damaged one of the tyres. From then on, Urrutia struggled to stay on track, losing positions and finishing 17th. Max Potty had another race in the group, with close fights and contacts, finishing again 14th.
The 7th and last round of the TCR Europe will take place at Monza on 11-13 October.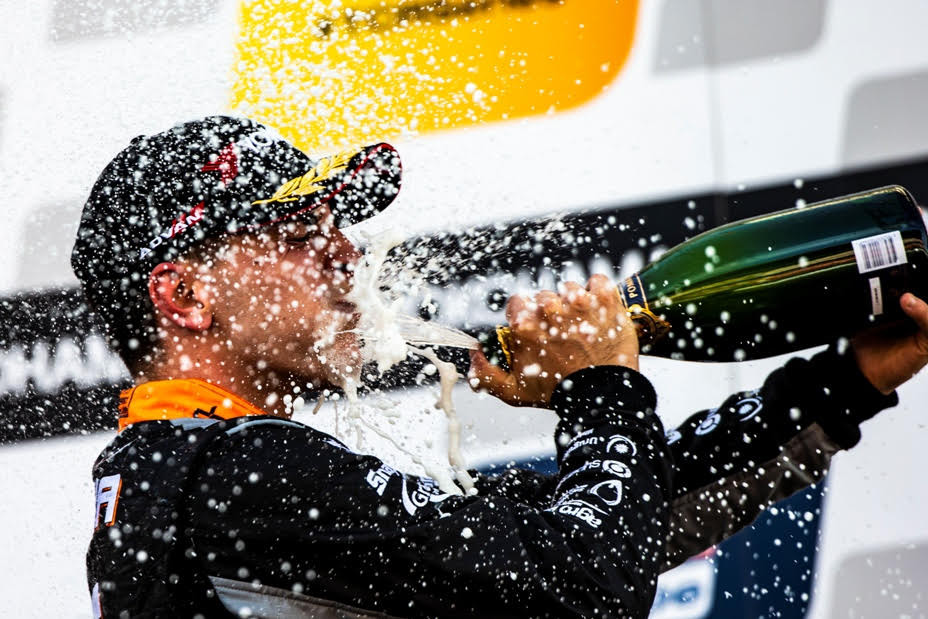 Santiago Urrutia: "Overall, we can be satisfied with how the car behaved the entire weekend, we had good pace, on dry and on wet. In Race 1, the start was not perfect, but we recovered well. We had opted for very little drag to be faster on the straights, but it wasn't enough to gain positions. In Race 2, I was fighting closely with Coronel, but when I tried to pass him in turn 2, I outbraked myself and went off, coming back with a square tyre. It's a pity because we lost points…"
Maxime Potty: "It was a difficult weekend. We had a little issue in Q1, and couldn't get a better position in the grid, which impacted on the entire weekend. I almost stalled at the start of Race 1 and then could recover positions, while in Race 2, after a good start, I was engulfed in the group, with all the fighting it entails. I hope we can finish on a high at Monza."

TCR Europe - Round 6
Barcelona, Spain – 21-22 September 2019

Race 1 Result
1. Andrea Bäckmann (Hyundai i30N) 11 laps
2. Julien Briché (Peugeot 308) + 3s105
3. Santiago Urrutia (Audi RS 3 LMS) + 5s813
4. Jack Young (Renault Mégane RS) + 6s507
5. Nelson Panciatici (Hyundai i30N) + 8s005
14. Maxime Potty (VW Golf GTI) +19s668

Race 2 Result
1. Dan Lloyd (Honda Civic R) 11 laps
2. Gilles Magnus (Audi RS 3 LMS) + 0s535
3. Julien Briché (Peugeot 308) + 1s678
4. Jack Young (Renault Mégane RS) + 3s391
5. Josh Files (Hyundai i30N) + 3s808
14. Maxime Potty (VW Golf GTi) + 23s310
17. Santiago Urrutia (Audi RS 3 LMS) + 26s062
19 hours ago
Check it out: @Fhabsburg62 Wins Asian Le Mans and joins WEC https://t.co/2TtbkD3QBr https://t.co/zbdotds0kw