THE BELGIAN AUDI CLUB TEAM WRT TO THE HUNGARORING TO FINISH IN STYLE THE GT WORLD CHALLENGE EUROPE SEASON
THE BELGIAN AUDI CLUB TEAM WRT TO THE HUNGARORING TO FINISH IN STYLE THE GT WORLD CHALLENGE EUROPE SEASON
04/09/2019
From one 'Ring' straight to the other: only a couple of days after leaving the Nürburgring, the Blancpain GT Series community gathers again at the Hungaroring for the second part of the double-header that concludes the World Challenge Europe Series 2019.
The Belgian Audi Club Team WRT arrives in the outskirts of Budapest with its four Audi R8 LMS determined to close in style a sprint competition that has not been easy. The aim is to capitalize on the many positive things shown last weekend and to avoid the mistake that cost a great result in Germany.
Having learnt all the lessons from that incident, the entire team is focused on doing well on the twisty track on the hills around the Hungarian capital. The track is very technical and notoriously difficult for overtaking, but its flowing design should fit the 2019 version of the Audi R8 LMS.
More than elsewhere, qualifying well will be critical. The opportunity given of a 4-hour testing session on Thursday should help finding the right set-up and balance before the start of the official sessions, while weather conditions may also play a role.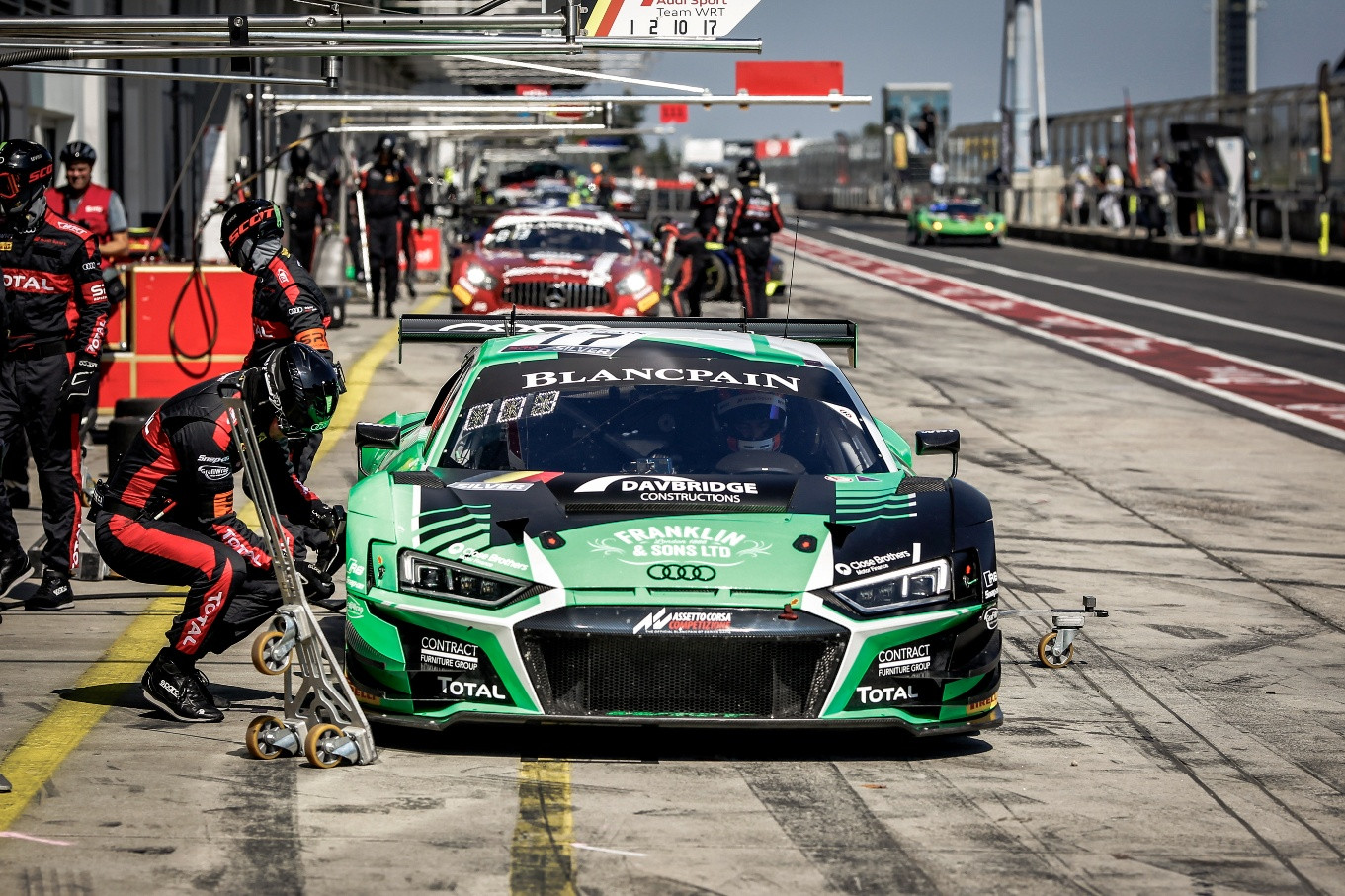 With no titles at stake for the Belgian squad, its drivers and crews will be able to fight for race honours free of pressure. One pole, one fastest lap, one race win in the Silver Cup and a new success in the Pirelli Pitstop Challenge at the Nürburgring proved the excellent form of the entire team.
The squad will field its standard World Challenge Europe four cars and driver line-ups.
In parallel, Team WRT will be again represented at the Nürburgring, this time for one of the rounds of the VLN, the endurance series taking place on the mythical Nordschleife, as the French trio composed of François Perrodo, Mathieu Vaxivière and Emmanuel Collard will do their second appearance of the year driving one of the team's Audi R8 LMS.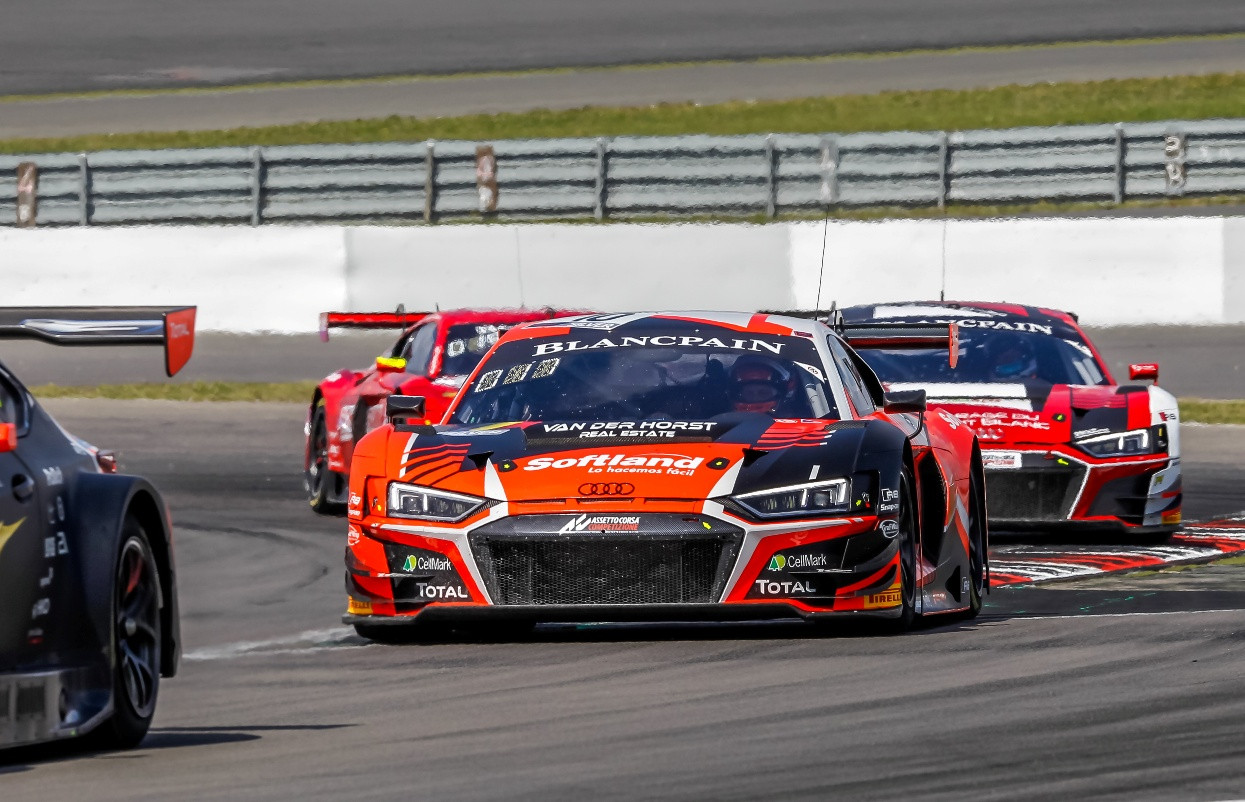 Vincent Vosse: "We go to the Hungaroring having learnt the lessons from the Nürburgring. What happened there is a shame, as the two cars involved in the incident could have brought a bunch of heavy and very useful points to the team instead of none. It's up to us to take our responsibilities and find the right solutions for this kind of events not to happen again. We are all looking forward now and want to revert the trend and finish the World Challenge Europe season on a high at the Hungaroring. We were competitive in Germany last week and need to build on that to do as well in Hungary."
Dries Vanthoor: "The Hungaroring has been quite good to us the last couple of years, especially two years ago when I took pole position and we won both races. Hopefully, we can repeat that, although it is going to be tricky because the competition level has risen a lot since then. Still, if we all work well, we could have a very good weekend there."
Charles Weerts : "I have never raced or tested at the Hungaroring, so everything will be new to me. The extra test session on Thursday will of course come very useful and thanks also to the advice that I will get from Chris, I trust being fully ready for the weekend. Theoretically, it is not a bad track for the Audi and we all want to finish the sprint races season on a high."
Blancpain GT World Challenge Europe – Round 5
Hungaroring, Hungary, 5-8 September 2019
Timetable (all in local time = CET)
Thursday 5 September 2019
14:00-18:00 Paid test
Friday 6 September 2019
10:25-11:45 Free Practice 1
15:20-16:40 Free Practice 2
Saturday 7 September 2019
10:30-11:20 Qualifying
15:10-16:10 Race 1
Sunday 8 September 2019
13:45-14:45 Race 2
Belgian Audi Club Team WRT entries (Audi R8 LMS)
#1 Dries Vanthoor (BE) – Ezequiel Pérez-Companc (AR)
# 2 Charles Weerts (BE) – Christopher Mies (DE)
#10 Rik Breukers (NL) – Oscar Tunjo (CO) Silver Cup
#17 Shae Davies (AU) – Tom Gamble (UK) Silver Cup
Photo: Patrick Hecq Photography
4 hours ago
RT @audisport: Welcome to RACE DAY at Daytona. The @Rolex24Hours will be getting underway at 19:40 CET (13:40 local time). Ready to go with…