AGAIN STRONG RESULTS IN THE DTM!
AGAIN STRONG RESULTS IN THE DTM!
25/08/2019
In the DTM, at the Lausitzring, Team WRT Audi Sport also produced a solid result, with three out of four points finishes for Pietro Fittipaldi and Jonathan Aberdein. The latter put again his Audi RS 5 DTM in first row for Race 2, proving the consistent growth of the team throughout this maiden season.
On a track where the Belgian team, for the first time in its maiden DTM season, could benefit from direct experience and own data (from the collective pre-season test), the squad's cars did well since free practices, where they made it easily to the top-10, with Fittipaldi 6th in the first session and Aberdein fourth in the second.
On Saturday, the Brazilian qualified 7th for Race 1, while the South African couldn't do better than 14th. Aberdein was complaining of the behavior of the car, which was taken out from parc fermé for a thorough check that did not reveal anything abnormal. This meant starting from the last row in the grid.
Race 1 was pretty linear, with Fittipaldi running 8th in the initial phases before pitting in lap 13th and gaining one position in the second part of the race to finish 7th. Aberdein, on his side, had to struggle at the back of the grid, being further slowed by a drive-through penalty for unsafe release at the end of his pit stop in lap 12. He crossed the line in P14.
Luckily, things were completely different on Sunday for the South African, who took P2 in the qualifying for Race 2, starting from first row for the second time this year. Fittipaldi qualified 8th. Race 2, the 500th in DTM's history, saw Aberdein taking a somehow slower start than his rivals, losing two positions, and Fittipaldi making a perfect lick-off and gaining three spots. Both made a relatively early pit stop (in lap 10 and 11, respectively, with Aberdein's being the fastest one in the Audi camp), and found themselves in top positions in the second part of the race. Aberdein ran as high as 5th and Fittipaldi 7th. Both fought hard but, with the faster cars charging from the back with fresher tyres in the closing laps, they eventually finished 7th and 9th.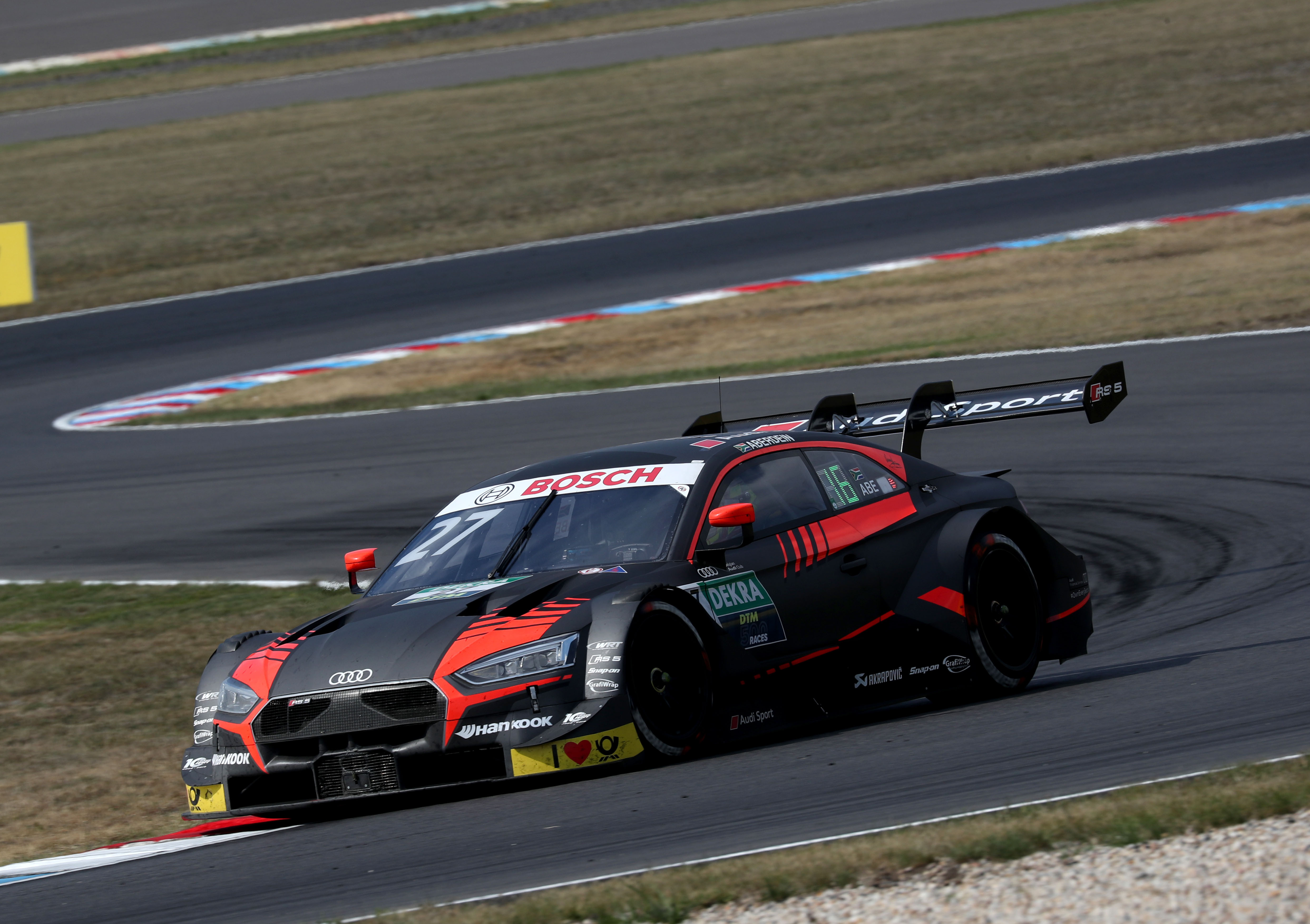 Pietro Fittipaldi: "Two points finishes, 7th and 9th, which make me happy because we regained a good momentum from past events. On Sunday, I had the pace to qualify in the top-4, but unfortunately, I could not put the right sectors together. In the race, I was 5th at the beginning, but we still miss something in tyre degradation management. We still have to work on that and improve race pace, but we are focused and determined to improve."
Jonathan Aberdein: "Overall, another promising weekend. Saturday, things did not go very well, because of a faulty tire set, which compromised qualifying and therefore the race. On Sunday, things turned around. We put the car in front row, which is incredible. The race didn't quite go as planned, but we still banked some good points."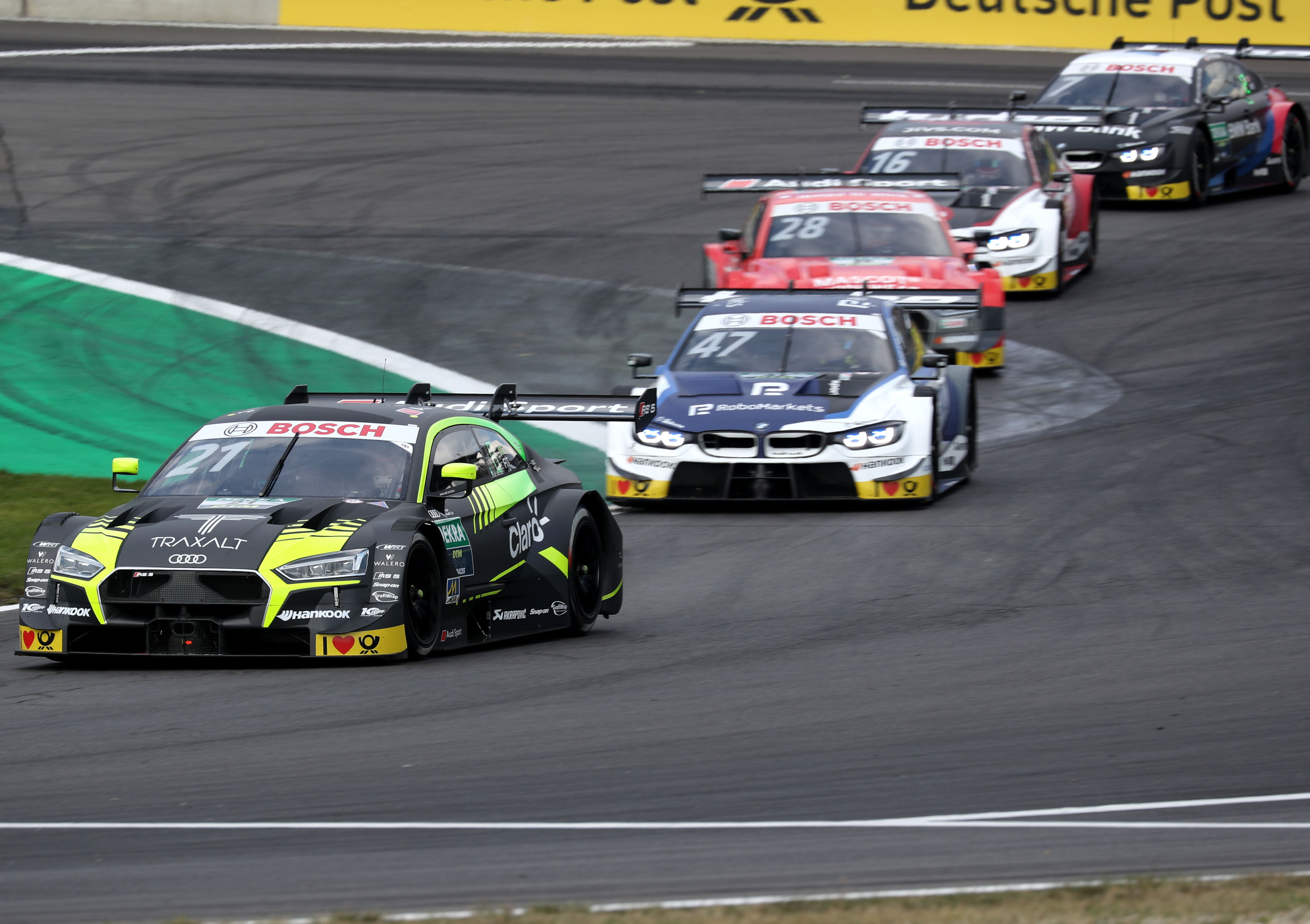 DTM – Round 7
Lausitzring, Germany, 24-25 August 2019
Race 1 Result
1. Nico Müller (Audi) 34 laps
2. Robin Frijns (Audi) + 2s496
3. Mike Rockenfeller (Audi) + 3s206
4. Philipp Eng (BMW) +13s477
5. Loïc Duval (Audi) +14s742
7. Pietro Fittipaldi (Audi) +16s859
14. Jonathan Aberdein (Audi) +45s064
Race 2 Result
1. René Rast (Audi) 34 laps
2. Nico Müller (Audi) + 5s187
3. Mike Rockenfeller (Audi) + 8s953
4. Jamie Green (Audi) + 9s618
5. Robin Frijns (Audi) +11s341
7. Jonathan Aberdein (Audi) +13s752
9. Pietro Fittipaldi (Audi) +21s130
PHOTO: AUDI SPORT

2 days ago
RACE RECAP: GTWCE MAGNY-COURS 🇫🇷 One win and good points for Team WRT from the visit to Magny-Cours. Enjoy the ra… https://t.co/iuyUKzl7BW