WRT TEAM AUDI SPORT READY TO TAKE UP THE MANY CHALLENGES OF BRANDS HATCH
WRT TEAM AUDI SPORT READY TO TAKE UP THE MANY CHALLENGES OF BRANDS HATCH
08/08/2019
The second part of the DTM season starts this weekend in one of the most iconic and historic tracks in motorsports: Brands Hatch. Team WRT knows well the demanding circuit in the Kent hills, where it has often won in GT3 racing, but the exercise is completely different this time, as the Belgian squad, in its maiden DTM season, is debuting there with the Audi RS 5 DTM. On top of the challenges posed by a track like Brands Hatch, the very compact format of the event represents an additional difficulty.
Still, WRT Team Audi Sport is going to the United Kingdom fully committed to further climb the ladder. After an excellent weekend at Assen, where the squad conquered its best qualifying and race results so far, Jonathan Aberdein and Pietro Fittipaldi are confident in bringing home more satisfaction.
In the Netherlands, the Audi RS 5 DTM of the Belgian squad took first and second row qualifying results, adding three points finishes, including a P4, the best result so far in this first season in the DTM. The confirmation of the constant growth both in terms of performance and results is certainly positive but also adds some pressure, as expectations grow along.
Brands Hatch will definitely be a test for the entire DTM field. This is only the second year that the series is using the 3.9-km GP configuration of the track (previously, it raced on the Indy-labelled shorter version), and it will do so with the turbocharged 610- hp cars introduced this year undoubtedly, delights the thousands of British fans that usually flock to Brands Hatch and are really motorsports 'connoisseurs'.
Pressure on the drivers will be high, as an 'old school' track such as Brands Hatch, with virtually no escape zones, forbids any mistake. It will be even more so because of the event format, compressed in only two days, with only one free practice session, and very little time in-between practice, qualifying and Race 1 on Saturday.
All this makes of this event a very special one that both Pietro Fittipaldi and Jonathan Aberdein are looking forward to.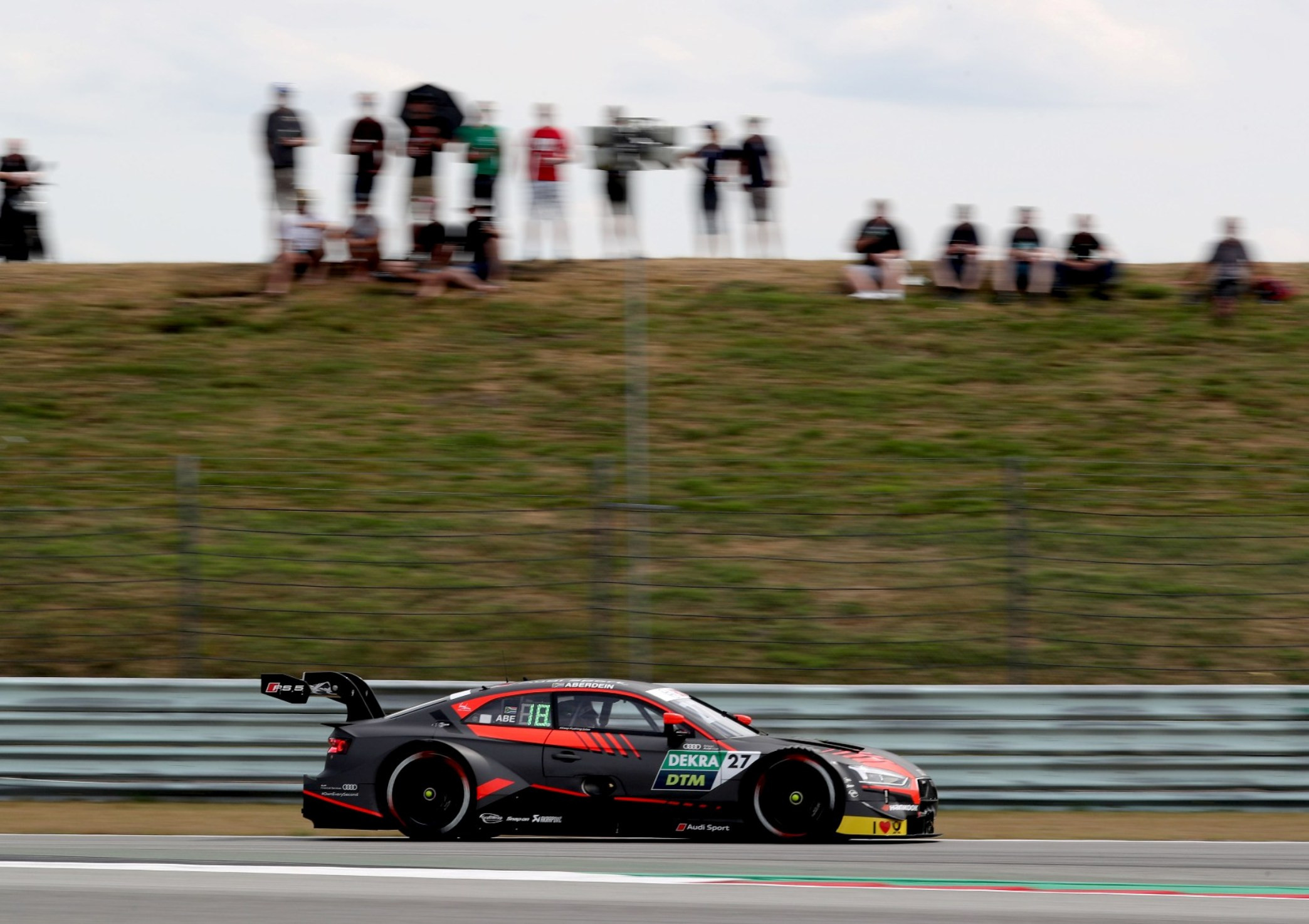 Maurizio Leschiutta (Team WRT Technical Director, DTM Project Manager): "As all tracks are new to us this year, we have prepared for Brands Hatch exactly as we did for previous rounds, analyzing a lot of data and having our drivers training at the Audi Sport simulator in Neuburg. There will be some additional pressure this time, as we will have only one free practice session, and the timetable on Saturday is very tight, with free practice, qualifying and Race 1 taking place in a 5 and half hours window. This will oblige us to learn and adjust very quickly, and will leave no much time to react in case of any issue. Expectations are also growing, as we have been reaching objectives that we were maybe not even hoping at the beginning of the season. It's great, of course, but, as we say in Italian, appetite grows as you eat, and now expectations are rising, putting a little bit of pressure on our drivers, who are young and extremely talented, and on a team that is still consolidating itself."
Jonathan Aberdein: "Assen was great fun, I really enjoyed racing there. Brands Hatch will offer a different kind of set-up, but I am really looking forward to it. It is an "old school track", as they say, with not much margin for errors. It will be my first time there, and we will have no much time to get it right, and the track, with its gradient changes and compressions, will require a different set-up approach. Still, I like this kind of situations where you have to be on top of things and give everything straight away."
Pietro Fittipaldi: "Brands Hatch brings back very good memories, as it was there I took my first win in open-wheel formulae back in 2013, in the BRDC Formula 4 Championship. It's been a couple of years I haven't been there and it will be a pleasure to go back. We had very good pace at Assen, running in the top-5 in the races. I am sure we can do as well at Brands and collect many points, but we know we will have to work on it, given the type of circuit and the tight event format."
DTM – Round 6
Brands Hatch, United Kingdom, 10-11 August 2019
Timetable (All times = CET)
Saturday 10 August 2019
10:00-10:45 Free Practice
11:50-12:10 Qualifying Race 1
14:30-15:28 Race 1
Sunday 11 August 2019
11:00-11:20 Qualifying Race 2
14:30-15:28 Race 2
WRT Team Audi Sport entries (Audi RS 5 DTM)
#21 Pietro Fittipaldi (BR)
#27 Jonathan Aberdein (ZA)
22 hours ago
Check it out: @Fhabsburg62 Wins Asian Le Mans and joins WEC https://t.co/2TtbkD3QBr https://t.co/zbdotds0kw