Introduction
BMW M MOTORSPORT

Motorsport is in the genes of the BMW Group, and its roots can be traced all the way back to initial successes in the 1920s. One important milestone came in 1972, with the founding of BMW Motorsport GmbH – now BMW M GmbH.

Since then, BMW Motorsport has enjoyed success and won titles with a diverse range of cars all over the world.

2022 was both the 50th anniversary and the dawn of a new era. With the BMW M Hybrid V8, BMW M Motorsport is striking out in a new direction and returning to the pinnacle of prototype racing.

In 2023, the first hybrid race car from BMW M will contest its debut season and, in the hands of BMW M Team RLL, will start in the IMSA WeatherTech SportsCar Championship in North America.

In 2024, BMW M Motorsport will be back in the FIA World Endurance Championship with the BMW M Hybrid V8. This also means a return to the 24 Hours of Le Mans, where BMW Motorsport will challenge for overall victory for the first time since 1999.

For decades, another important pillar alongside the works projects has been customer racing. BMW M Motorsport offers countless private drivers and teams around the world, an extensive range of race cars. Leading the way there is the BMW M4 GT3, which has been run by both works and customer teams in the most prestigious international GT3 championships since 2022 and won races and titles in its debut season.
GT PROGRAM TEAM STRUCTURE
The GT Program is managed by Elliot Hoffet and Kurt Mollekens, with Maxime Bonnefoy as Project Manager, and Pierre Dieudonné as the Sporting Director.

Within the team, WRT employs Race, Data and Performance Engineers who are managed by a Chief Engineer. A Crew Chief, as well as a team of experienced mechanics, a Logisitics Coordinator, a tyre and fuelling crew, and a PR and Communications executive.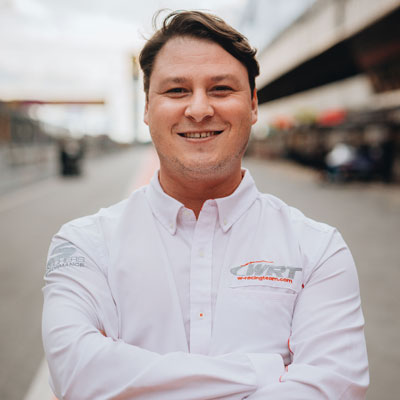 ELLIOT HOFFET
Before joining WRT, Elliot worked as a Data Engineer at Oreca on the LMP2 car, and also as a Data Engineer at Tech1 Racing in the Formula Renault 2.0 Eurocup.

In 2023 Elliot will continue as GT Program Manager, with two cars entered into the 24 Hours of Dubai and the Intercontinental GT Challenge, and four cars in both the Fanatec GT World Challenge Europe Sprint and Endurance Cups.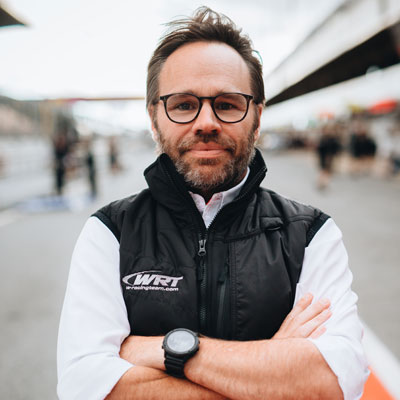 KURT MOLLEKENS
Kurt is a former racing driver (1990-2011), whose main achievements include winning the 1992 Benelux F.Ford Championship, the 1996 Marlboro Masters of F3, and the Spa 24 Hours in 2000 (Peugeot 306) and 2009 (Corvette C6R).

Simultaneously, he ran his own team, KTR, from 1995 to 2014, first in British F3, then FIA F3000, World Series by Nissan/Renault and FR2.0. In the latter category he ran drivers such as Stoffel Vandoorne and Alex Albon.

Kurt knows WRT well, as he raced for the team in French GT in 2010 and shared an Audi R8 with team owner Yves Weerts in some European GT3 events in 2011.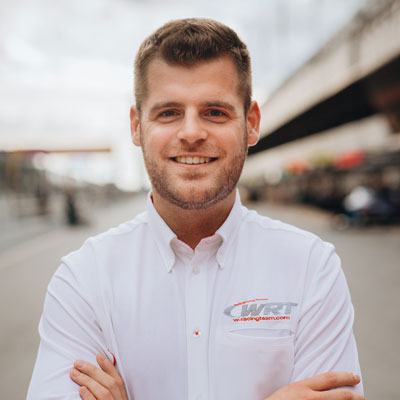 MAXIME BONNEFOY
Maxime started his motorsport career back in 2010 working in multiple roles such as a tyre man and mechanic. He has worked for Pescarolo Team, ART GP and AF Corse, and after that he was moved to single seater development in GP2 Motorsport.

Maxime Bonnefoy joined WRT in 2018 and started as Data Engineer in the FIA WTCR. Then he progressed on to the GT Program. In 2023 Maxime continues to work within the GT program and he is now a GT Project Manager.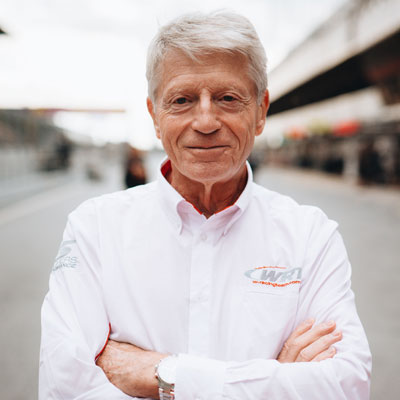 Pierre Dieudonné
The Sporting Director Pierre Dieudonné is Master of Science, Mechanical Engineering. Pierre spent 20 years as pro racing driver (1970-1991) and has over 25 years experience in motorsport managing roles and as a sporting director (mainly with ORECA and WRT).

Career highlights are FIA European Touring Car champion (1976 – BMW 3.0 CSL), Winner of the 24 Hours of Spa (1981 – Mazda RX-7), four class wins and six top-10 places at the 24 Hours of Le Mans (BMW 3.0 CSL, Ferrari 512BB and Group C Mazdas).