TEAM WRT'S YOUNG GUNS SHINE IN TCR EUROPE AT HOCKENHEIM AND TAKE FIRST PODIUM
TEAM WRT'S YOUNG GUNS SHINE IN TCR EUROPE AT HOCKENHEIM AND TAKE FIRST PODIUM
26/05/2019

The second round of the TCR Europe, held on a glorious Spring weekend at Hockenheim, was rich in satisfactions for Team WRT, as its two young guns, Maxime Potty and Santiago Urrutia, put a great performance and conquered solid results, in a series that is extremely competitive.
Both the Belgian and the Uruguayan finished the two races in the Top-6, and Maxime Potty brought home the first podium finish of the season, thanks to P3 in Race 1. The heavy harvest of points allow the Team WRT drivers to be 6th in the overall standings of the TCR Europe, tied on 66 points, while Team WRT is already back third in the Teams' standings despite a bitter season opener in Hungary.
Things started well since free practice, as both the Audi RS 3 LMS and the Volkswagen Golf GTi of the team proved competitive, with Urrutia even taking P1 in the two free practice sessions. In qualifying, both drivers made the cut to Q2, where Potty qualified 4th and Urrutia 7th.
In Race 1, Potty took an excellent start and could position himself in third, keeping the position until the end, running very close to the front-runners and despite the great pressure from behind. Urrutia missed his start and was…P19 after the 1st lap, but started climbing positions with great moves eventually finishing 6th.
Race 2 was relatively similar, as Urrutia had again a poor start (from P3 on the reversed grid) but then recovered steadily up to fifth, right ahead of Potty, who had a better start, taking briefly P4 (from P6 on the grid), before having to concede two positions.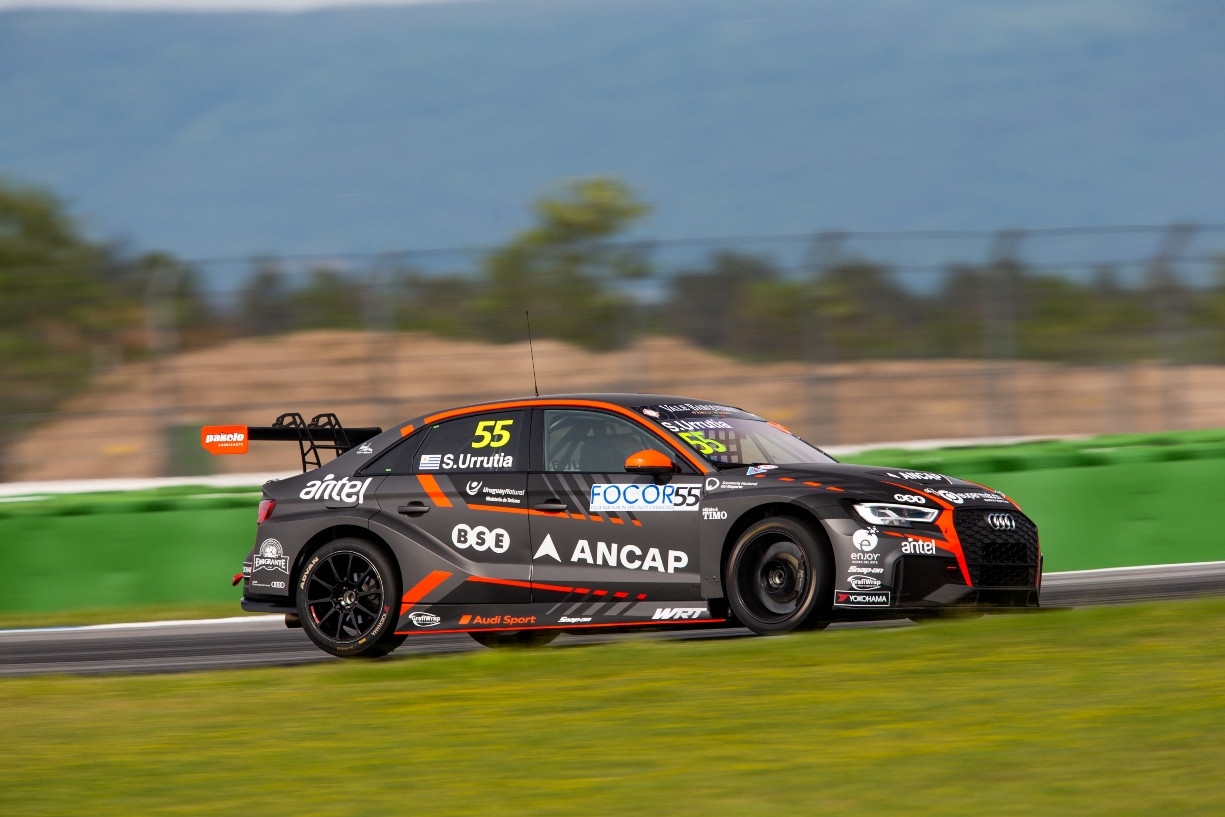 Elliot Hoffet: "It has been a good weekend, where we have been able to prove good pace with both cars and collect heavy points. With perfect conditions, this round proved how close is the competition in the TCR Europe and also showed the difficulties deriving from such a large grid. We were able to avoid trouble, and both Max and Santi, as the entire team, did a great job. It is a very encouraging result as we head to Spa for our home round in two weeks."
Maxime Potty: "At last, a good weekend, almost with no trouble. It is just what we needed. In Race 1, I had a good start, but then it was tough and closely-fought throughout the race. The car behaved very well and I made no mistakes, so I could keep the pace, be consistent and secure the podium, despite being constantly under pressure from Briché. In Race 2, it was more difficult to keep the pace of the front-runners, but still managed a top-6 result. All in all, I am very satisfied."
Santiago Urrutia: "A very good weekend for the team and for me. I had good pace, good fights and I think I could prove that I am getting more familiar with touring car racing; my driving was flowing better and I am getting used to door-to-door and bumper-to-bumper contacts. I just need to train the starts, it is a pity that I struggled with that in both races. But twice in the top-6 is good and I feel the podium is not far."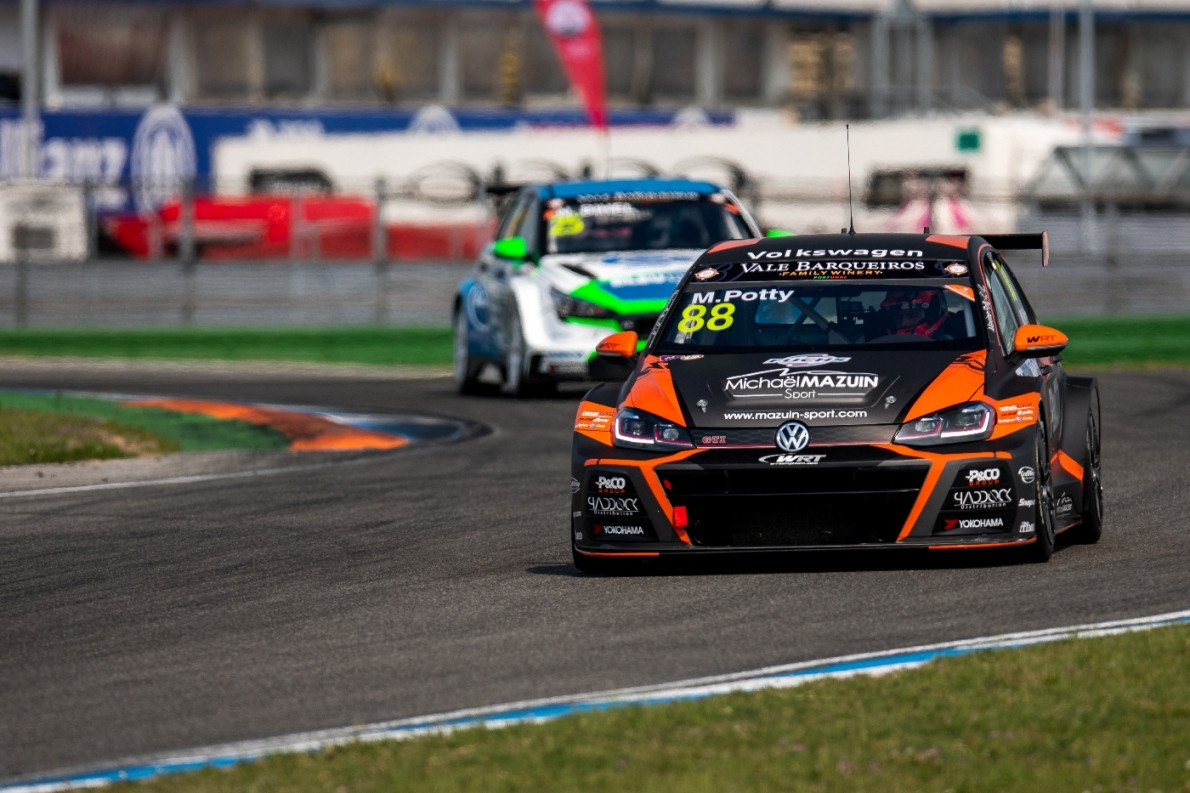 TCR Europe - Round 2
Hockenheim, Germany, 24-26 May 2019
Race 1 Result
1. Josh Files (Hyundai i30N) 12 laps
2. Luca Engstler (Hyundai I30N) + 2s307
3. Maxime Potty (VW Golf GTi) + 2s791
4. Julien Briché (Peugeot 308) + 3s691
5.Andreas Bäckmann (Hyundai i30N) +4s309
6. Santiago Urrutia (Audi RS 3 LMS) +5s531
Race 2 Result
1. Julien Briché (Peugeot 308) 14 laps
2. Aurélien Comte (Peugeot 308) + 1s302
3. Jessica Bäckmann (Hyundai i30N) + 2s235
4. Andreas Bäckmann (Hyundai i30N) + 2s666
5. Santiago Urrutia (Audi RS 3 LMS) + 3s951
6. Maxime Potty (VW Golf GTi) + 5s360

Photo: TCR Europe
5 months ago
@Fhabsburg62 @GTWorldChEu @ValeYellow46 @augustofarfus @weerts_charles @SheldonvdLinde @vanthoordries1… https://t.co/Alo6nzivvx