THE HUNT IN THE FIA WEC STARTS AT MONZA FOR TEAM WRT
THE HUNT IN THE FIA WEC STARTS AT MONZA FOR TEAM WRT
07/07/2022
One month after the 24 Hours of Le Mans, the 2022 FIA World Endurance Championship is back on stage this weekend, for another legendary long-distance race, the 6 Hours of Monza. After the disappointing outcome of the 24 Hours, Team WRT is more motivated than ever to get the best possible result in Italy and remain in the race for the championship.
Currently, Team WRT lies fourth in the LMP2 Teams standings, 24 points away from the lead. It's the same position and the same gap that its best-placed trio, Robin Frijns-Sean Gelael-Rene Rast have in the Drivers ranking, where Rui Andrade-Ferdinand Habsburg-Norman Nato are 10 points further back, in 6th position. With three rounds still to go (Fuji and Bahrain are those after Monza), the challenge to retain the crowns conquered in 2021 is not impossible but, clearly, the squad is on a challenging, albeit exciting, hunt.
Monza, "il Tempio della Velocità", has always been a track where the Oreca 07 Gibson cars of the Belgian squad have done well. It is there that the team conquered its first FIA WEC pole and podium last year and the team is confident that the level of speed shown in recent rounds can be replicated on a high-speed track like Monza.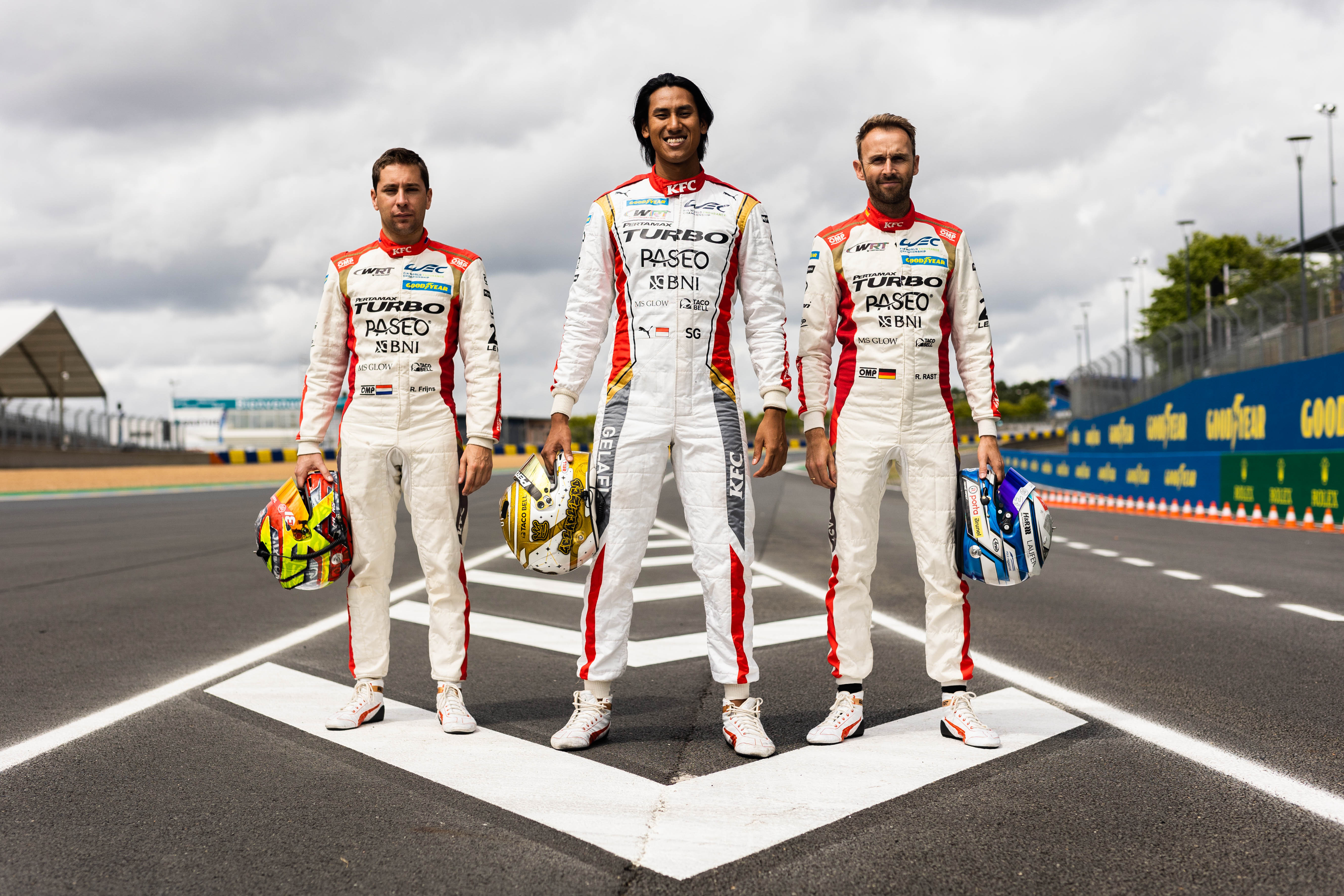 Team WRT Principal Vincent Vosse has clear views on the coming weekend: "We are always happy to go to Monza, which is called 'the Temple of Speed" for very good reasons. We were fast there last year in our first WEC season and took the pole. Hopefully, it will be the same this year. We have proven at Spa and Le Mans that we have a great performance level, here we need to convert speed into great results. Regarding the championship, it is clear that we had our 'bad day joker' in the worst race where that could happen, Le Mans. With still three rounds to be held, nothing is theoretically lost, but obviously, we are not in the best position. That means that we have only one option: not to care much for what do our rivals and go for it!".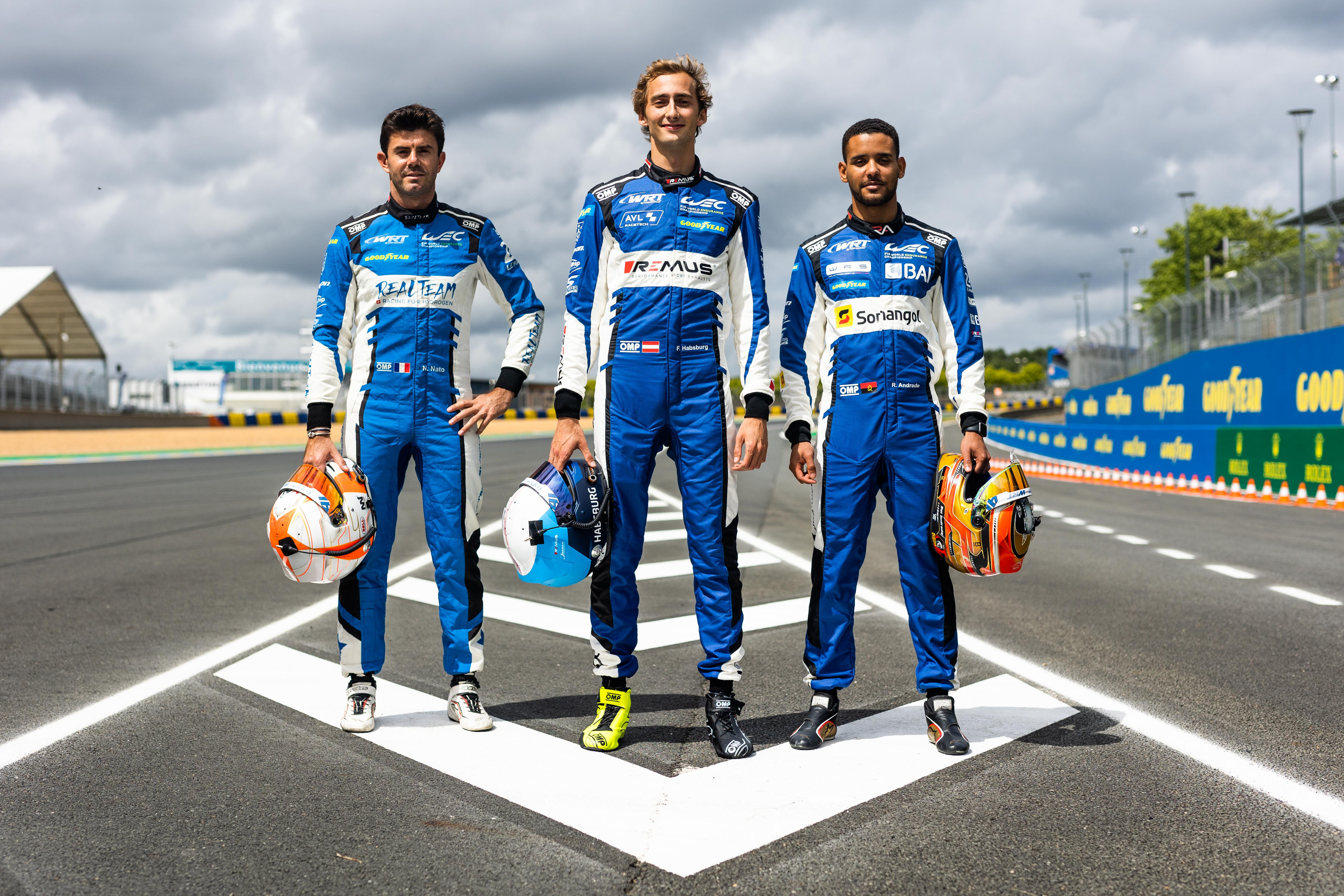 Robin Frijns: "We had a very good race in Monza last year, we were very competitive, took our first pole and without a little strategy miscommunication, we would have won the race. This year we won at Spa, while we had a disappointment in Le Mans, but I do think we definitely have the pace to be upfront. We have a little bit of pressure to close the gap up to the Jota cars, and to win is the goal to close that gap as much as we can."
Sean Gelael: "I'm super looking forward to the weekend and coming back after a setback. There are still three rounds and a lot of points to grab, so the championship is very much still on. I love Italy and I love Monza, and hopefully, it turns into something really good this weekend."
René Rast: "I raced many times at Monza in the past but it is now 5-6 years I haven't been there, so quite looking forward to the track and … Italian food. Obviously, after Le Mans, we have quite a gap in the championship, it's not ideal, but we'll try to win the race and remain in the fight. It is going to be very hot, 35+ degrees expected, it will be a tough weekend but we'll try our best."
Rui Andrade: "I am really excited to get back to racing in the FIA WEC. After a disappointing Le Mans, I know the entire team is eager to go out for some strong results. Monza happens to be one of my favorite tracks, so I am really looking forward to the weekend."
Ferdinand Habsburg: "Monza is where we had our first pole and first podium, so good memories for Team WRT. It's a special track, very high-speed. One could argue it is one of the most dangerous tracks because it's quite narrow and old-school, but actually, that increases the excitement for the driver! I raced there last weekend in the ELMS, we had a very fast car, I was pretty quick and felt very confident, so I really look forward to being back and maximizing the potential we have been showing so far."
Norman Nato: "After a disappointing Le Mans in terms of results, we want to come back stronger and score big points this weekend in Monza. We analyzed what could be improved after Le Mans and we feel ready to push again. Hopefully, I can celebrate my 30th birthday this weekend with a win on Sunday!"

FIA World Endurance Championship - Round 4
6 Hours of Monza, Italy – 8-10 July 2022

Timetable (local time; CET)

Friday 8 July 2022

15:30-17:00 Free Practice 1
Saturday 9 July 2022
09:00-10:30 Free Practice 2
13:30-14:30 Free Practice 3
17:50-18:00 Qualifying Hypercar & LMP2

Sunday 10 July 2022

12:00-18:00 Race (6 hours)

Team WRT entry (Oreca 07 Gibson)
#31 Robin Frijns (NL) – Sean Gelael (ID) – René Rast (DE)

REALTIME by WRT entry (Oreca 07 Gibson)
#41 Rui Andrade (AN) – Ferdinand Habsburg (AT) - Norman Nato (FR)

Photo: Brecht Decancq


5 months ago
@Fhabsburg62 @GTWorldChEu @ValeYellow46 @augustofarfus @weerts_charles @SheldonvdLinde @vanthoordries1… https://t.co/Alo6nzivvx