MISANO, A KEY ROUND FOR TEAM WRT AND A SPECIAL WEEKEND FOR VALE ROSSI
MISANO, A KEY ROUND FOR TEAM WRT AND A SPECIAL WEEKEND FOR VALE ROSSI
30/06/2022
The Sprint Cup of the Fanatec GT World Challenge Europe powered by AWC is heading to the Adriatic sea coast for one of its most traditional summer rendez-vous, Misano, the fourth and already penultimate round of the Sprint Cup season.

Building on the excellent results obtained on another holiday hot spot, Zandvoort, Team WRT will try to score as many points as possible in the close race for the championship.

More than anywhere else, Valentino Rossi's presence will raise attention and attract fans, as this second Italian round of the GTWCE is taking place very close to his hometown.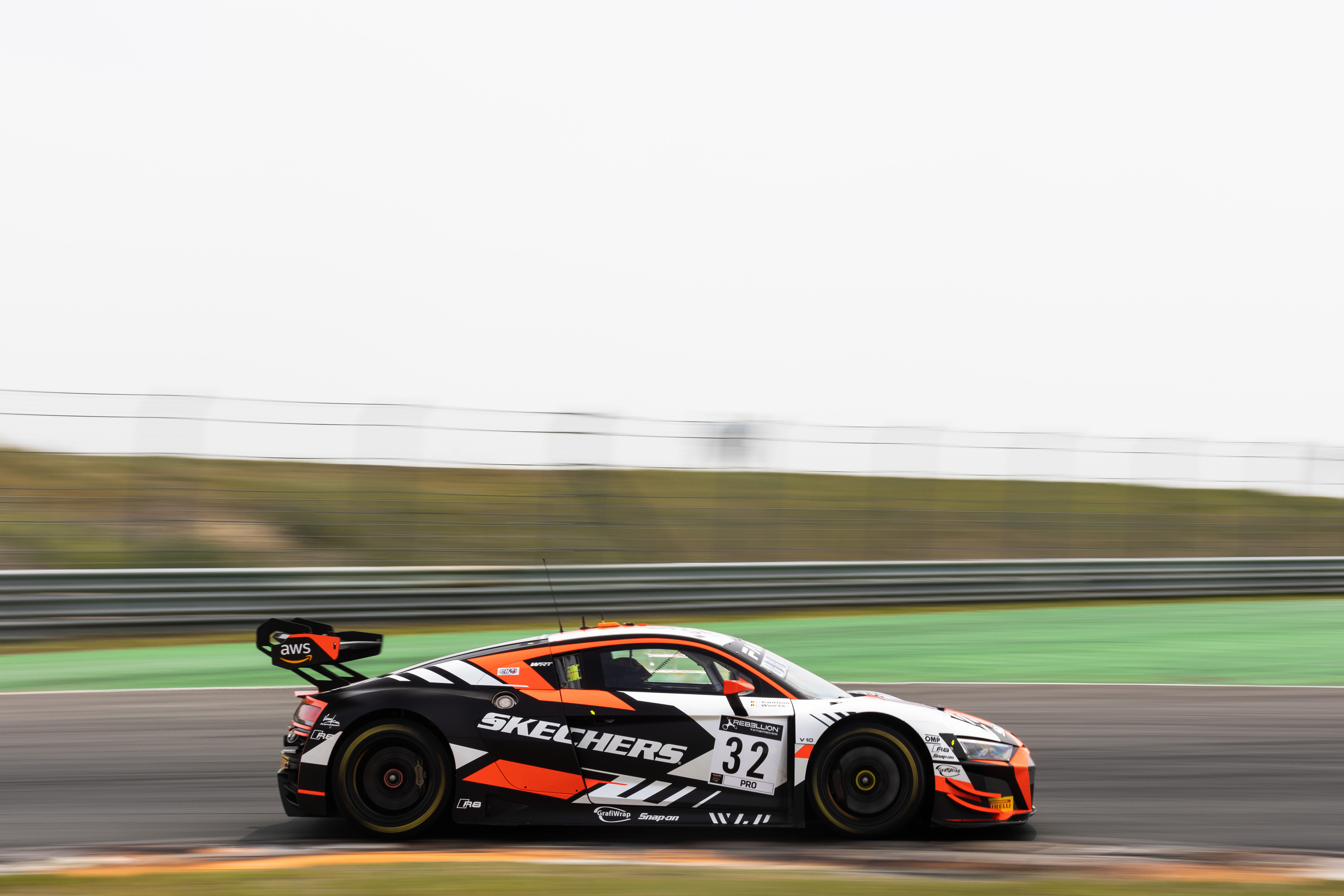 Tavullia is located only 15 km inland from Misano and, needless to say, Vale knows inside-out the track now bearing the name of his friend Marco Simoncelli, which is mainly used for motorbike competitions. This will be the first time in his new career on four wheels that he will have the advantage of excellent track knowledge. He will also be able to count on maximum support from fans, who are expected to flock in high numbers.
For Team WRT, the objective is to continue on the positive trend seen in the Netherlands, on a Misano track that has never proven easy but where the Audi R8 LMS has often performed well. This year, hot weather will be a factor playing throughout the weekend, as neither of the two races will take place at night, as customary in recent years.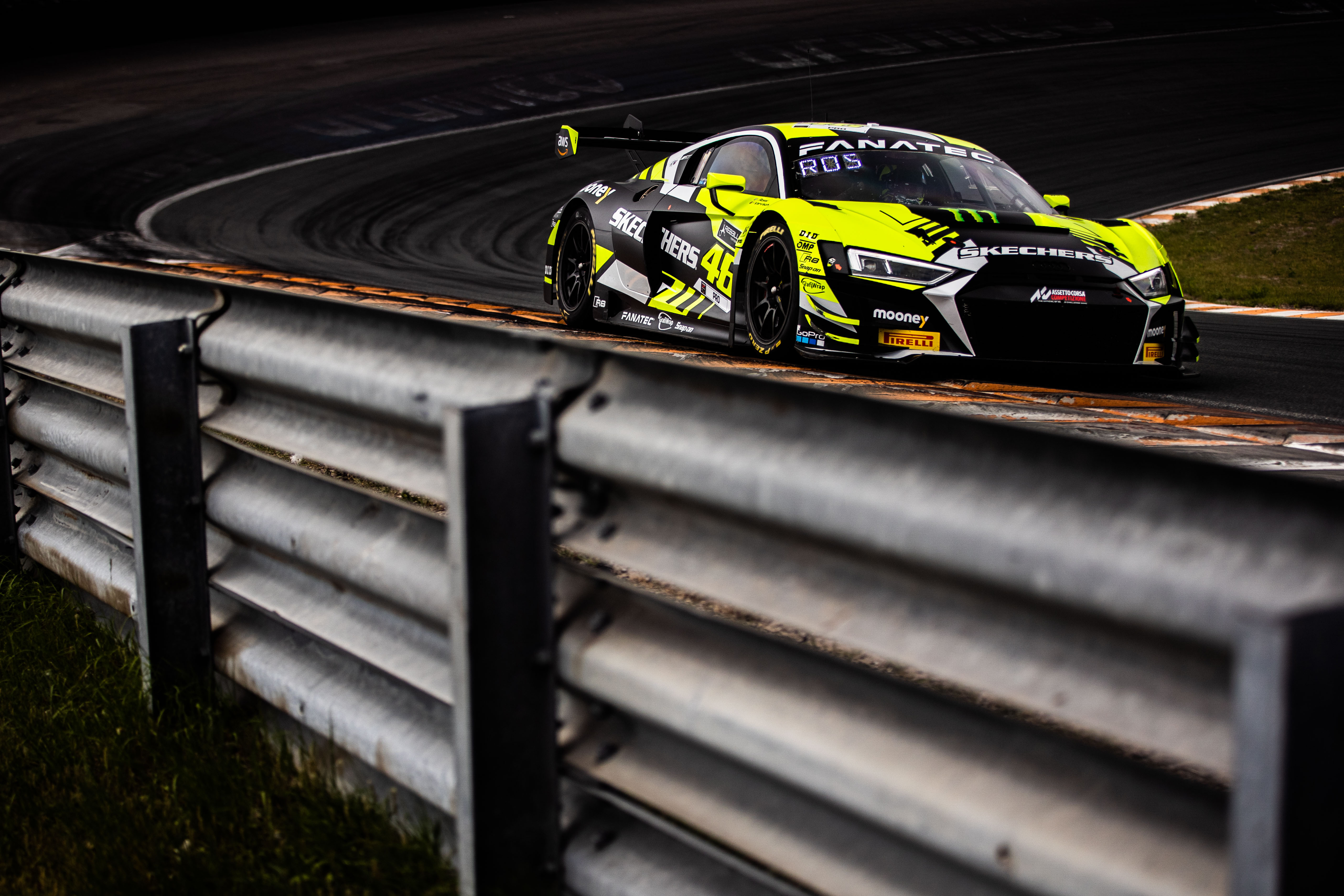 Team WRT is only 6.5 points behind the leader in the Sprint Cup's Team standings and 9.5 in the overall GTWCE one. In the Drivers rankings, Dries Vanthoor and Charles Weerts have reseized the lead in the Sprint Cup, by only 0.5 points, and are 10.5 points away from the top in the overall classification.
Ahead of this important round, Team WRT Principal Vincent Vosse stated: "We know Misano well and have often done well there. Let's hope it will be the case this year too, with our evolution version of the Audi R8 LMS. Misano always comes as a crucial moment in the season, being the last race ahead of the TotalEnergies 24 Hours of Spa. The objective is not only to fine-tune our preparation but to improve our positions in the various championship standings. We aim at opening the gap with car #32 and close it in the Teams' ranking and in the Silver class with car #30. Of course, it will be home race for car #46, and a very special weekend for Vale, and we hope he will take the best out of it."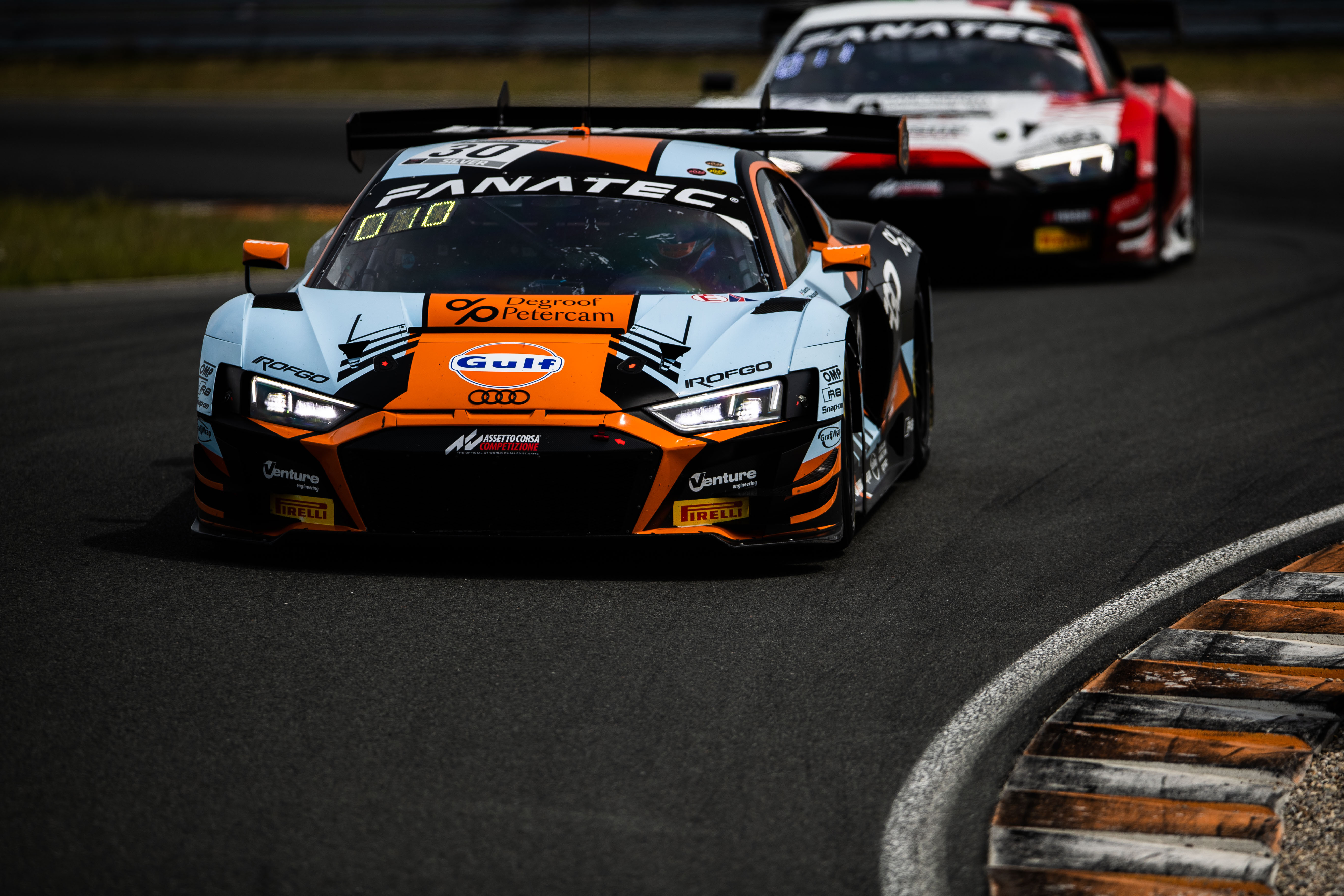 Dries Vanthoor: "I look forward to going to Misano, it has always been a great track for Team WRT, I think our set-up suits the track well. We hope to be competitive again there. The Mercedes have been very strong all year, but I'm confident we can do a good job there, as in the past."
Charles Weerts: "It is going to be an important weekend as the points situation is very tight. Misano has been a successful place for us in the past, so hopefully, we can keep the advantage with the new car. It's going to be a crucial round, as out of the two left in the Sprint Cup, this is theoretically the most favorable to us. Let's use the opportunity and go to the final round in Valencia in the best possible position."
Benjamin Goethe: "I am very happy to be back to Misano, a track I enjoy and like a lot and where we did well last year. I hope we can continue the good form from the last round and improve the results."
Thomas Neubauer: "I am really looking forward to this one, as Misano is a track I love, one of my favourite ones, and I have good memories there, including an overall pole position. There is always a great atmosphere there, but this year it is going to be crazy because of Vale's presence, and it will certainly be worth living all that."
Jean-Baptiste Simmenauer: "I have never raced in Misano, so it is going to be very exciting for me. In the last round at Zandvoort we had a good pace but we couldn't bring home the result at the end. We will give our maximum to do it here in Misano."
Christopher Mies: "It's difficult to believe it is already the second last race in the Sprint Cup while we are still in June… We have been quick in the last races, so now it's time to be on the podium, and hopefully on the top step!"
Frédéric Vervisch: "We will try to continue improving and do better than at Zandvoort. Vale will be racing at home, so it would be nice to have a good result there. The test we did earlier in the season went well, hopefully, the performance will be there too for the real races."
Valentino Rossi: "It is going to be a weekend full of emotions for me, as I live very close to the track. I have raced in Misano many times with motorbikes, but I have also quite some experience with cars, having tested quite a lot over the years. I also tested last winter with Team WRT and the feeling was very good. It is a difficult track, it takes time, and some cuttings, to find the best line, but we will see over the weekend. And, for sure, we can expect hot weather and big crowds."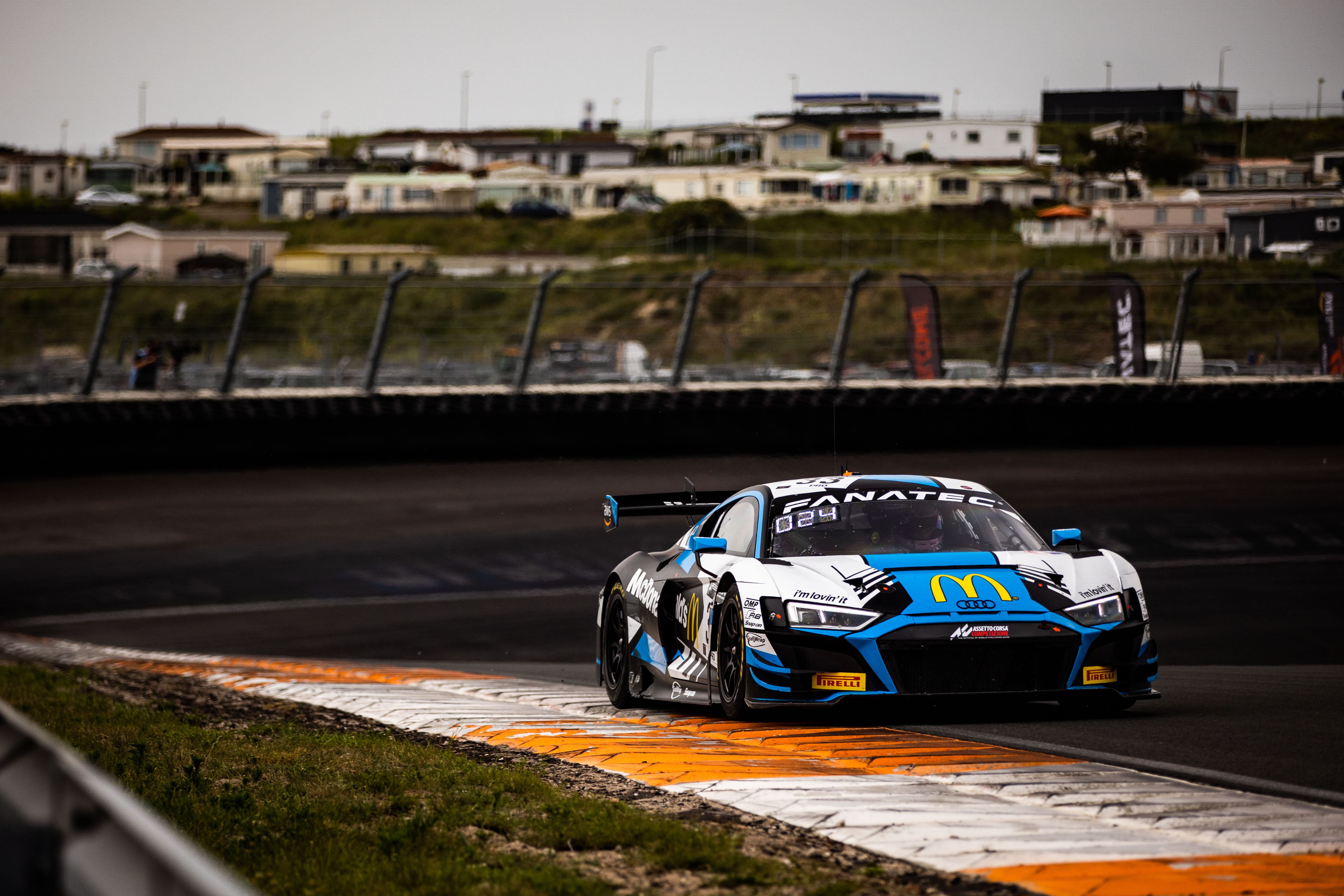 Fanatec World GT Challenge Europe powered by AWS - Sprint Cup Round 4
Misano Adriatico, Italy – 1st – 3rd July 2022
Timetable (CEST)


Thursday 30 June 2022
14:00-18:00 Paid test session
Friday 1st July 2022
09:00-10:20 Free Practice
14:50-16:10 Pre-Qualifying
Saturday 2nd July 2022
09:30-09:50 Qualifying 1
15:00-16:00 Race 1
Sunday 3rd July 2022
09:00-09:20 Qualifying 2
14:45-15:45 Race 2
Team WRT entries (Audi R8 LMS)
#30 Benjamin Goethe (DE) – Thomas Neubauer (FR) Silver
#32 Dries Vanthoor (BE) – Charles Weerts (BE) Pro
#33 Christopher Mies (DE) – Jean-Baptiste Simmenauer (FR) Pro
#46 Frédéric Vervisch (BE) – Valentino Rossi (IT) Pro

Photo: Brecht Decancq / Michele Scudiero
1 month ago
@Fhabsburg62 @GTWorldChEu @ValeYellow46 @augustofarfus @weerts_charles @SheldonvdLinde @vanthoordries1… https://t.co/Alo6nzivvx